How to Paint Furniture – A Beginners Guide
So you'd like to learn how to paint furniture? The idea of painting furniture may feel overwhelming if you are just starting out. You may ask your self what kind of paint to use on furniture. Or how to paint furniture without sanding? Do you need to sand the furniture first? Do you need to use primer when painting furniture? Should you use chalk paint and if so what kind? All of these questions could create a feeling of uncertainty but it doesn't have to. Take one step at a time and let's walk through some basics of how to paint furniture.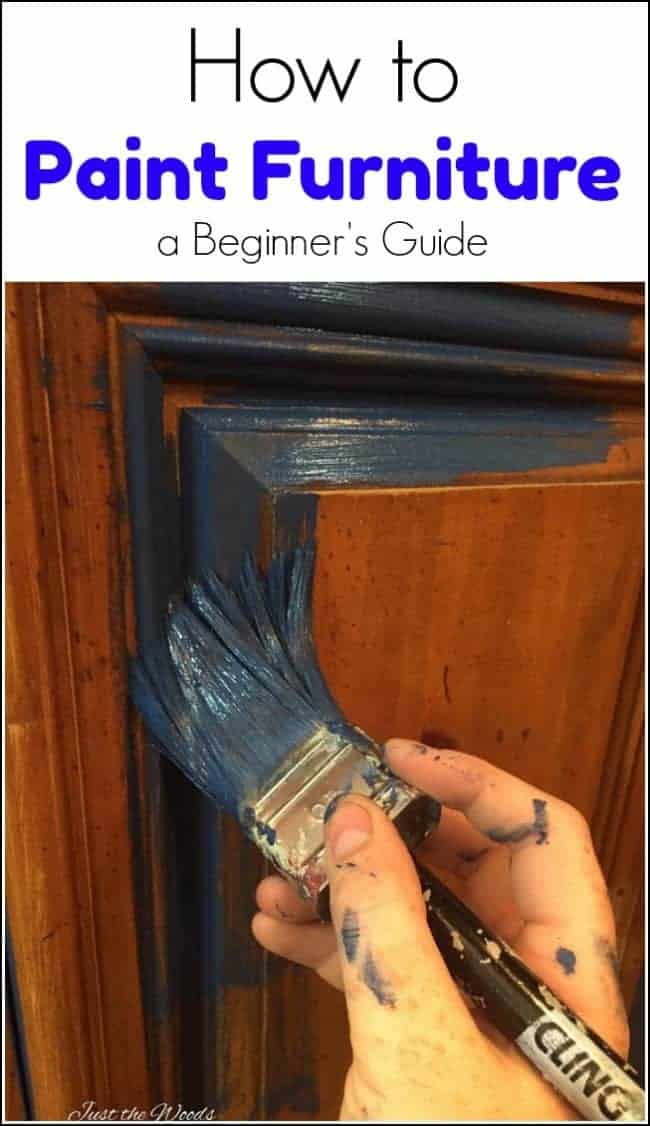 Disclosure: This post contains affiliate links for your convenience. I may get a kickback from any purchases made through these links at no additional cost to you. Click here for my full disclosure policy.
Find Your Piece of Furniture to Paint
First and foremost you must find a piece of furniture to paint. You can paint a piece already in your home, maybe a family heirloom that no longer matches your decor style. If you do not have a piece already picked out there are many places to find one.
local thrift store
Goodwill
Facebook yard sale pages
yard sale/garage sale
Craigslist
the curb
Gathering Supplies to Paint Furniture
You have your piece picked out. You're excited but now what supplies do you truly need to paint furniture? What kind of paintbrush is best for painting furniture? If sanding then what sandpaper should you use? What paint? Latex or chalk type paint? Is the furniture paint full of chemicals or is there a nontoxic paint that can be used? You are in luck! Yes, there are many different paint brushes to choose from and many different types of paint. There are also nontoxic chalk type paints available online so you don't expose yourself to harsh chemicals. From brushes to sanders, stencils to sealers I've got you covered. Click here for a full supply list and guide to what you will need for painting furniture. You may only need a few items, or you may be the kind of person who needs them all. The world is your creative oyster!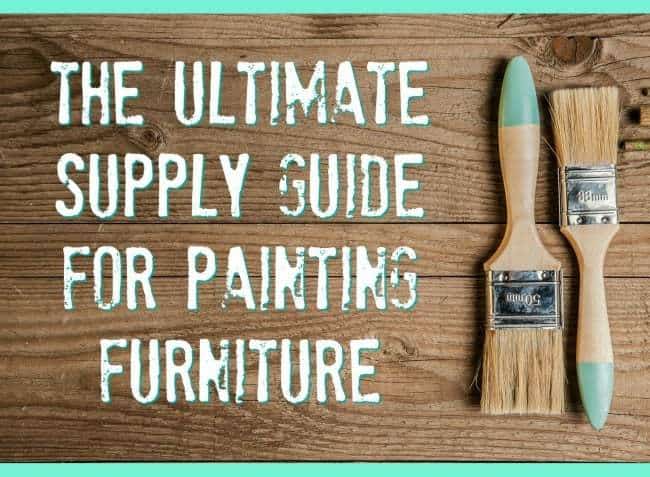 Click here to PIN this post for later.
Preparing Furniture Before Painting
Before you can grab your paint and a brush you should always properly prepare your piece of furniture. This may be one of, if not THE most important steps when it comes to how to paint furniture. Click here for a thorough tutorial on How to Prep Painted Furniture.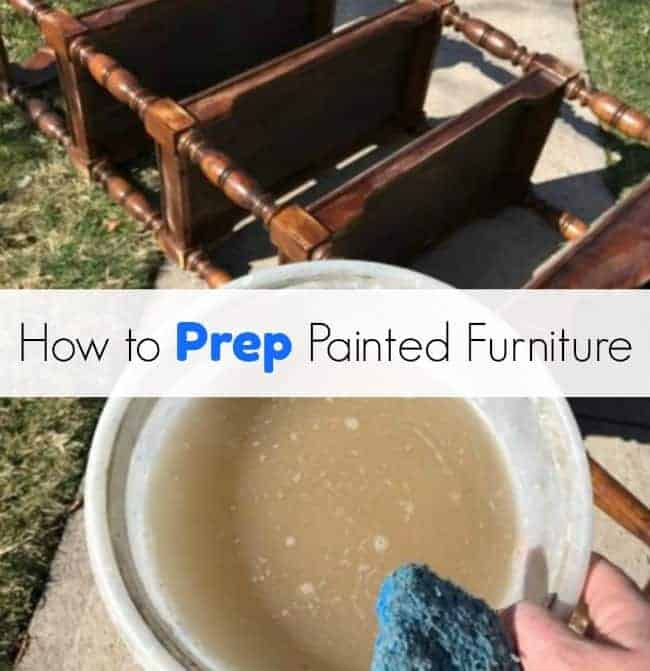 Painting Your Piece of Furniture
Your piece is prepped and you have supplies. Now it's time to put your vision into a work of art. You may want to paint your piece one color and keep it simple. That is perfectly ok. Or you may want to try a technique.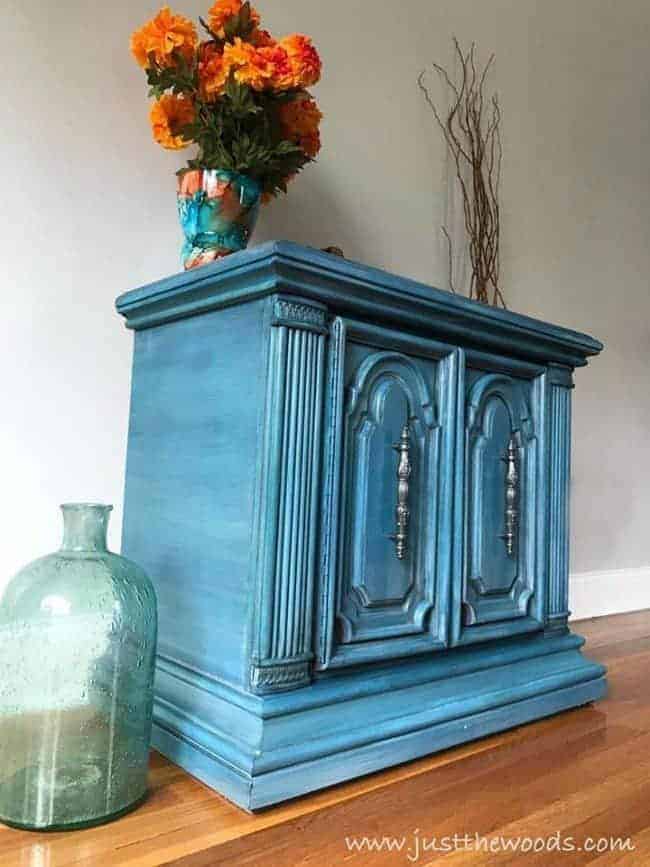 Image Transfers – love the look of image transfer but feel they may be too difficult to try? They aren't! Click here for a variety of image transfer makeovers that will prove that you can paint furniture and add image transfers to your work.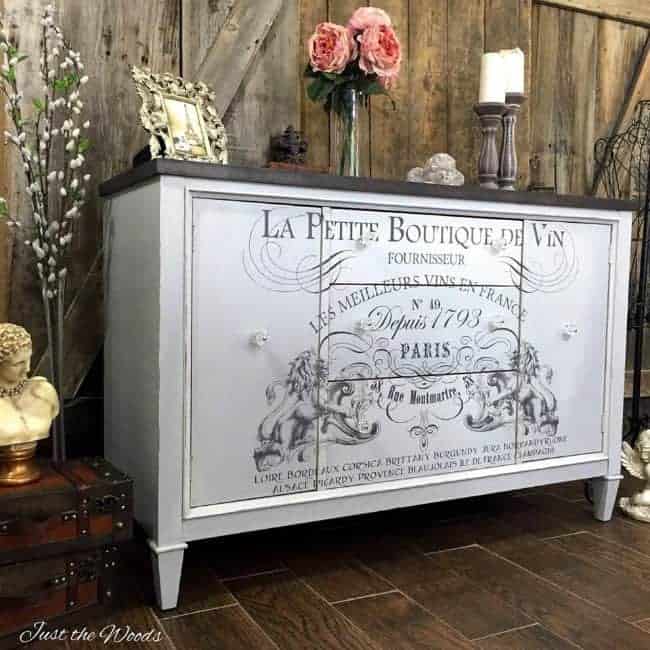 Glaze – have you considered adding a glaze to your painted furniture project? Click here for a few makeovers where the glaze is applied. GLAZE. This project, in particular, includes a video tutorial for those who need to see the process in action: How to Glaze Furniture Video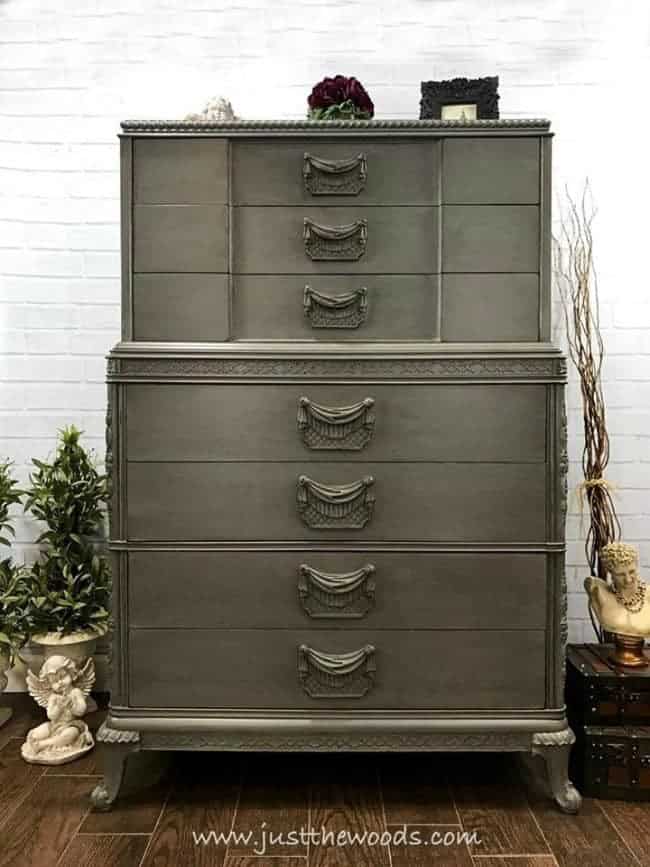 Decoupage – if you love decoupage there are many ways to add different prints to your project. Click here for an array of Decoupage Makeovers.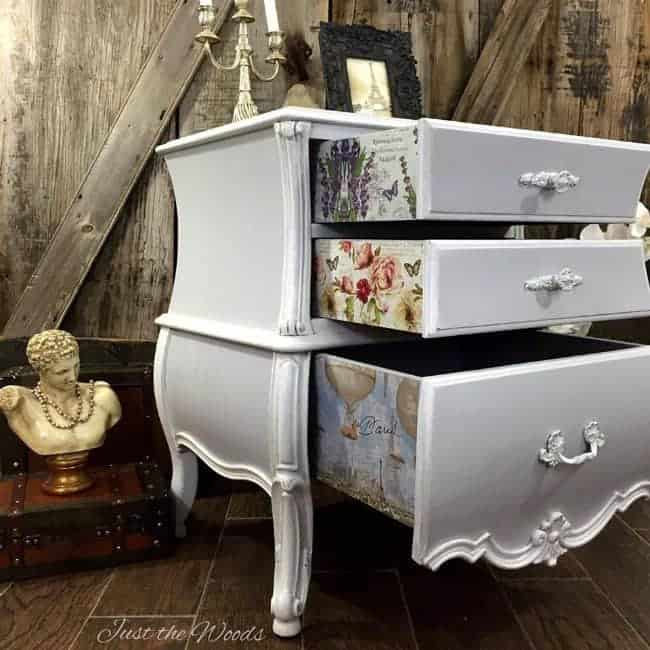 Not sure what supplies you will need to decoupage your painted furniture? Check out Decoupage Supplies to Make your Life Easier.
You can also find gorgeous decoupage prints online HERE

Stencils – adding stencils to painted furniture is a great way to create a unique look. Make sure to only use a small amount of paint to avoid bleeding. Using too much paint will cause the paint to bleed under your stencil and look messy. Click here for How to Create Fabulous Painted Furniture with Stencils.
You can find also click for more painted furniture projects with added STENCILs.


Painting Furniture with a Paint Sprayer
Would you like to learn how to paint furniture using a paint sprayer? Curious if you can use chalk type paint in a paint sprayer? The answer is YES, you can. Depending on which paint sprayer you use, and how thick your paint is you may have to add a little water and dilute the paint. Using a paint sprayer saves you the headache of painting spindles by hand. You can also use a paint sprayer to add a metallic glaze to your painted furniture. Click here for paint sprayer projects.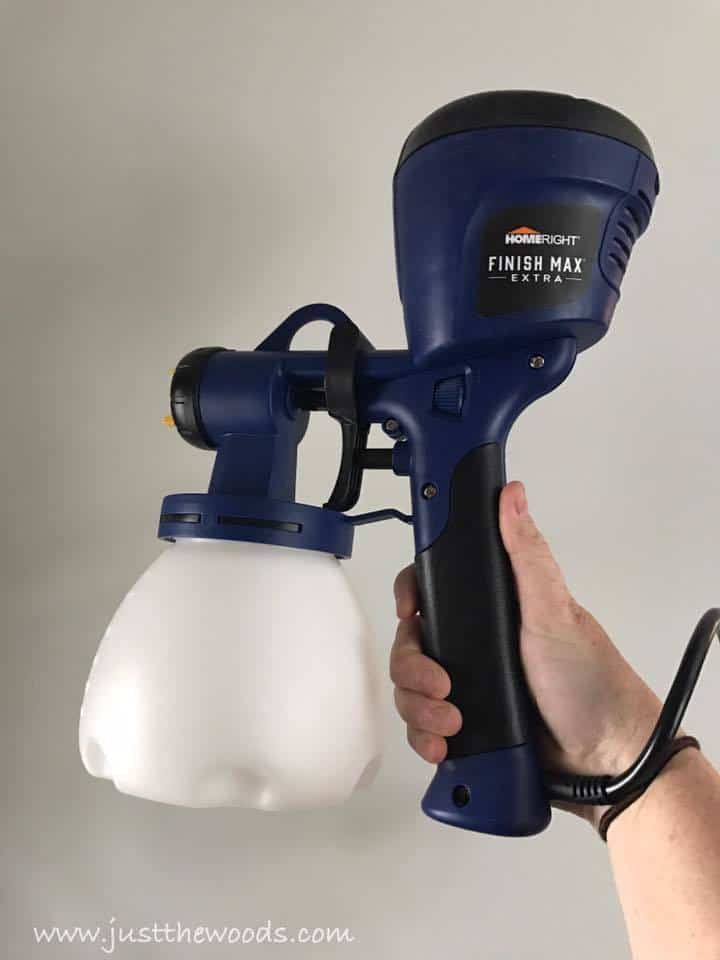 Click here to PIN this post for later.
Need More?
Still unsure? Need a little more inspiration? Find more painted furniture projects here: painted furniture ideas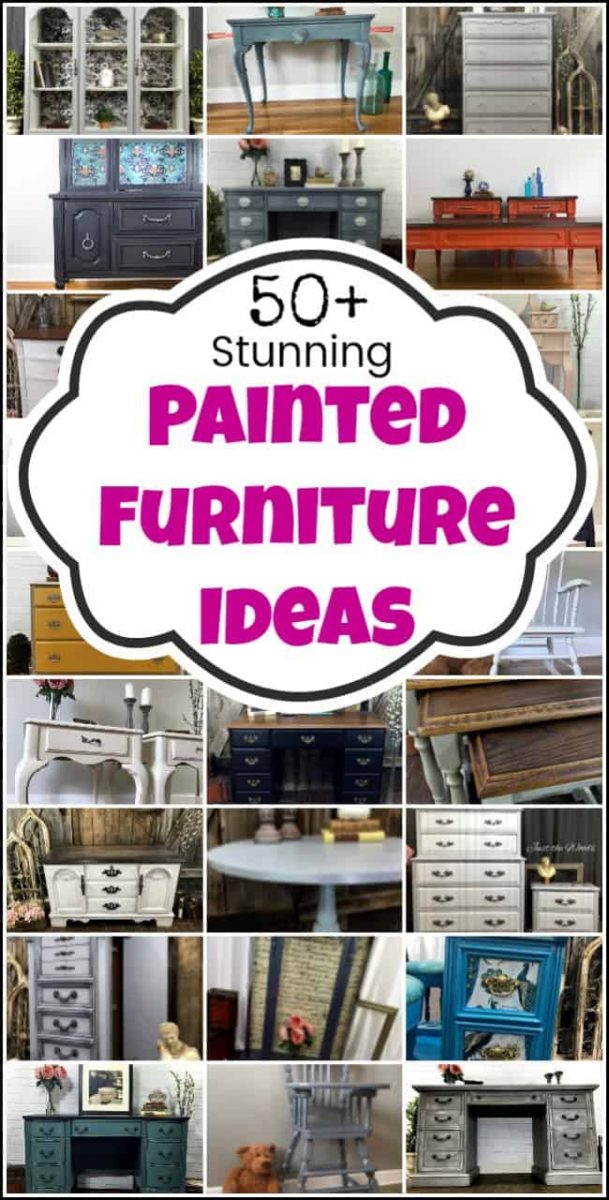 Seal Your Painted Furniture for Protection
Now that we have covered a wide array of techniques make sure that no matter how you paint furniture you always have to seal your piece for protection. Whether you use a clear protective sealer or a tinted protective finish you want to make sure that your piece is sealed. Here is a tutorial with video inside showing the easiest method to sealing painted furniture. Sealing Painted Furniture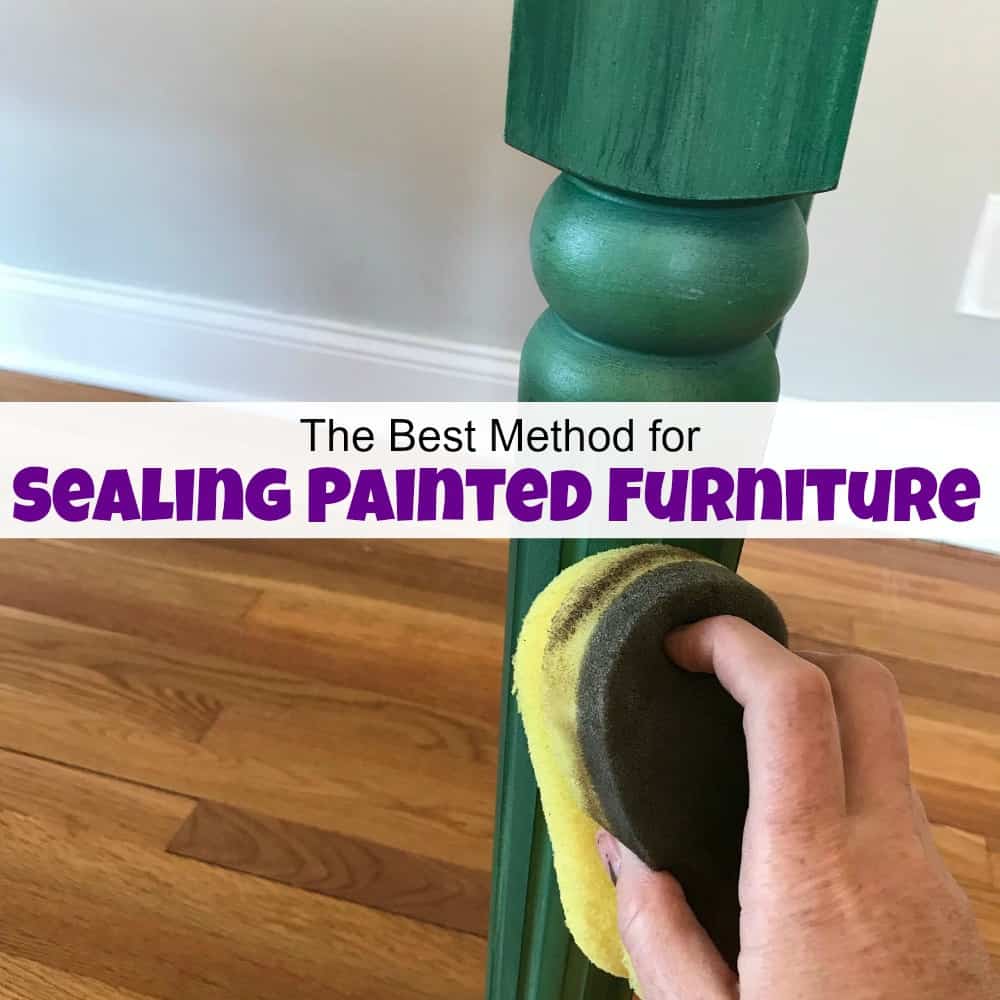 Repainting Painted Furniture
If you find that your decor has changed or your taste you can always repaint your furniture to change with your style. This post explains how to repaint painted furniture. Repainting Painted Furniture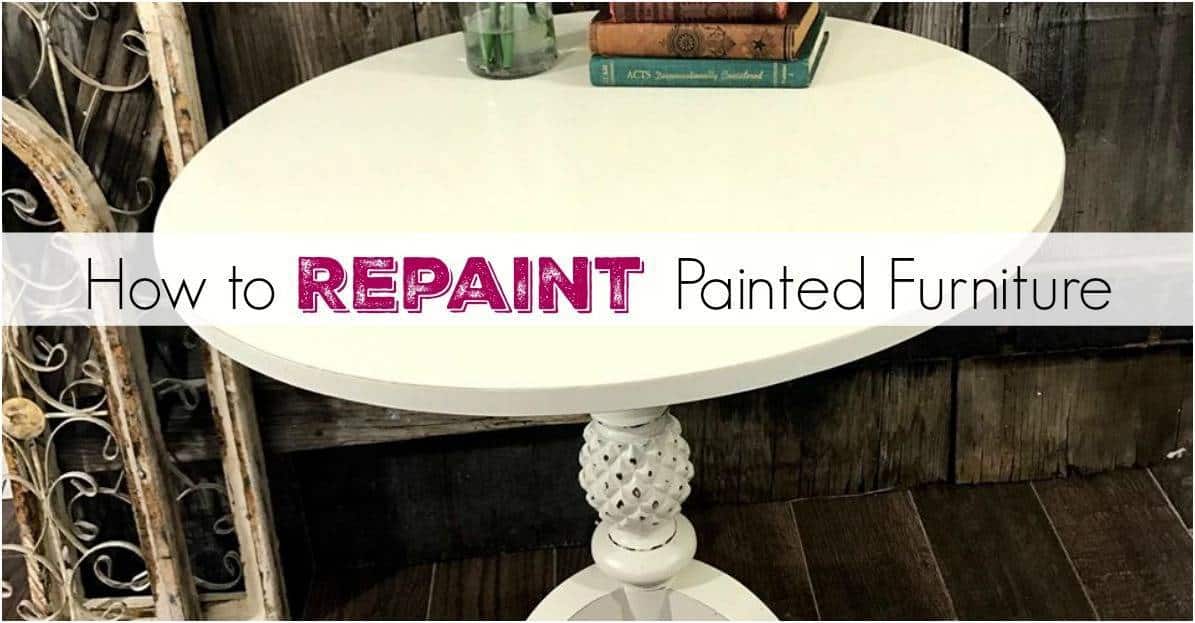 Staging Your Painted Furniture
Now that you know how to paint furniture you need to showcase your work! If you are keeping it in your home or selling, you want to stage it with complimentary colors and unique decor. If you are feeling overwhelmed and unsure of what colors work with what. Not so sure about interior design and home decor? Click here for the Best Resource Guide to Staging Furniture and Unique Home Decor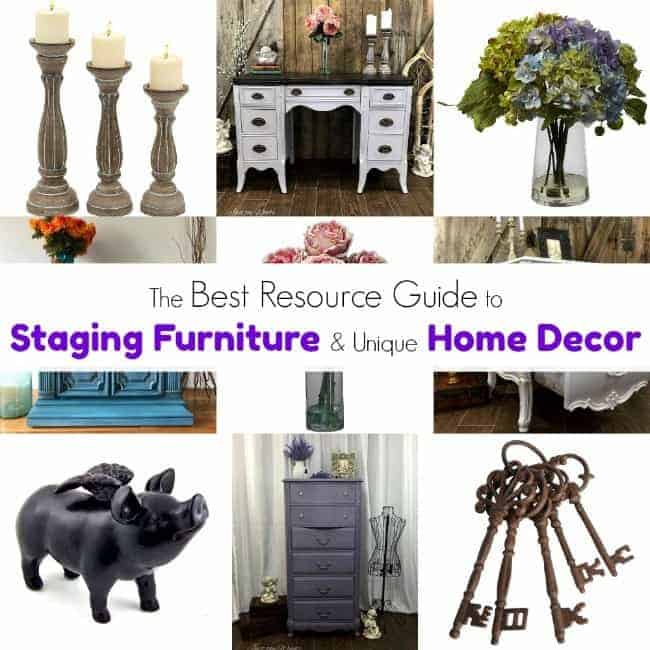 How to Photograph Painted Furniture
Next, you want to take gorgeous photographs of your finished makeover. What's the sense of learning how to paint furniture if you can't show it off a little? Even with limited space, it is possible to photograph your painted furniture like a pro! Click here to see How to Photograph Furniture Like a Pro.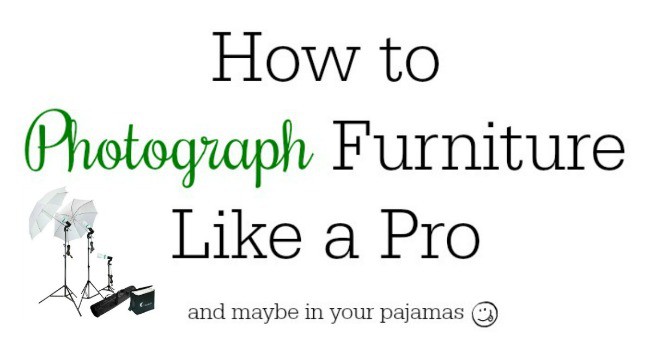 How to Paint Furniture Tutorial
Now that we have taken baby steps from start to finish in how to paint furniture – go be creative!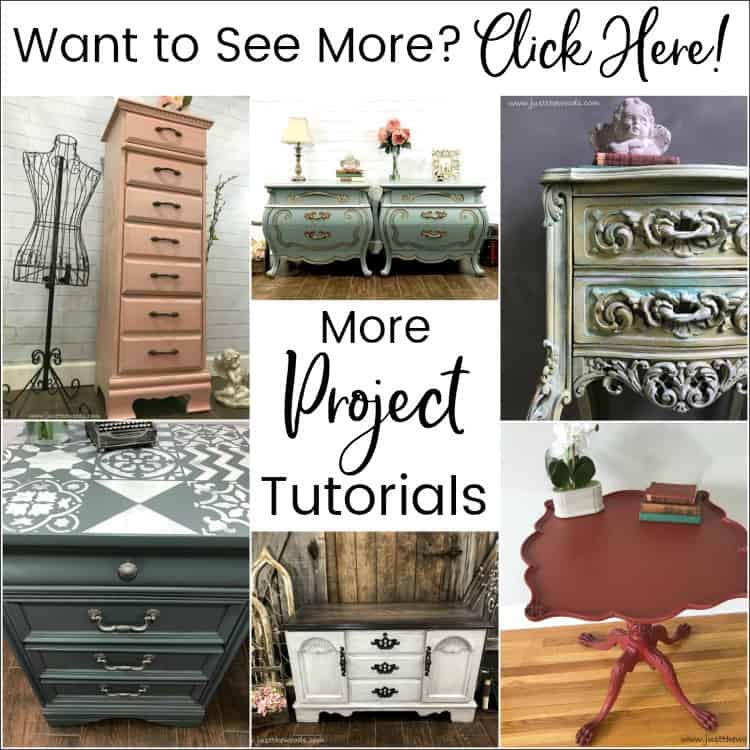 Don't Forget – Follow Just the Woods and Share this post to Inspire others:
FACEBOOK * INSTAGRAM * PINTEREST
Love this post?

Click here to PIN this post for later.