Disclosure: This holiday gift guide post contains affiliate links for your convenience.
The Holidays are Sneaking Up Fast
Are you the type of person who has their holiday shopping completed so far in advance that your friends and family find it slightly annoying? I used to be that person. My holiday shopping was always finished by Halloween, I'm not sure how or why it even happened. Or are you the type of person who doesn't do their holiday shopping until the night before. My husband used to be that person. Now, the two of us are somewhere in the middle. While searching for unique and meaningful gifts I always love to check out Etsy for handmade and handcrafted items. In addition to finding creative and special gifts, it's also nice to know that I'm supporting a small business on the other end of the order. Here are a few fantastic gifts for that special someone in this Handmade Holiday Gift Guide. (Links to each item is in BOLD)
Handmade Soaps
The Craftsman Soap Co has a Beer Soap Sampler. It is all natural and made with essential oils for the man who loves beer and well, everyone needs to bathe.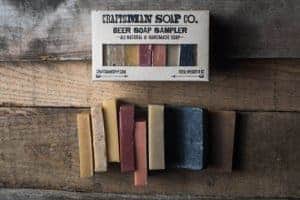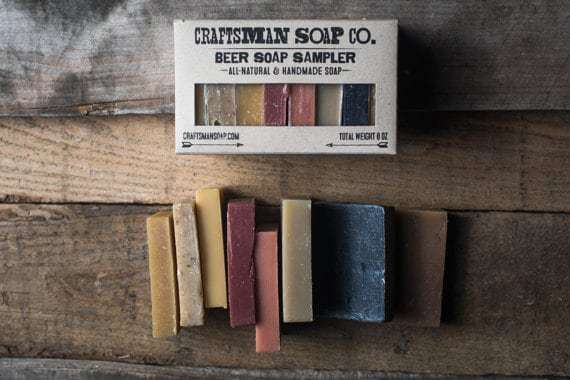 Over at Linger Bath and Body you can find a lovely Rosemary Mint Handmade soap that I'm sure smells amazing. I've given and also bought for myself handmade soaps in the past and sometimes they look so pretty and smell so nice that I don't even want to use them!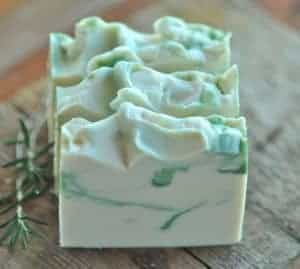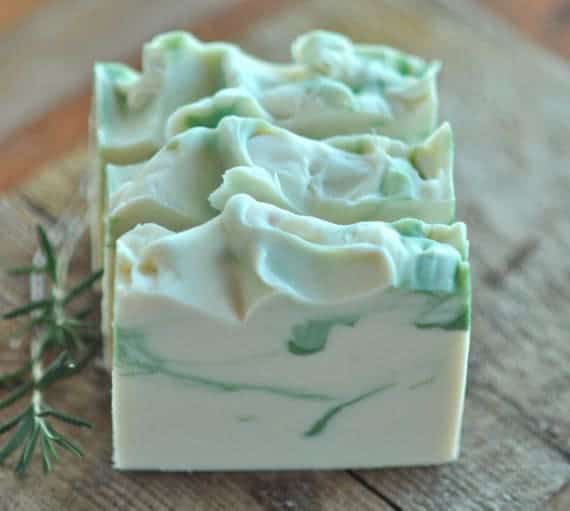 Unique and Fun
These adorable planters at Plant and Color would make an impression. The Gold Dinosaur Planter would be a hit in my house for sure.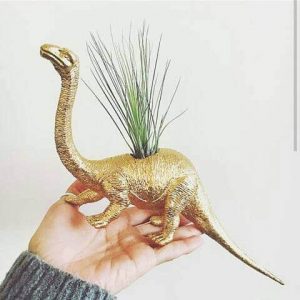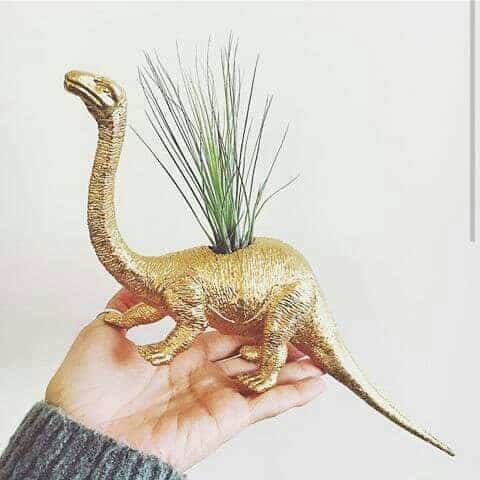 The SassyGals Wisdom shop has some fun and creative items, specifically these Coffee Mugs for the silly people in your life!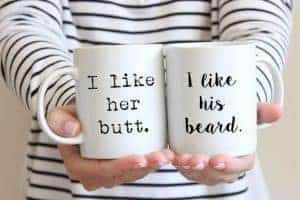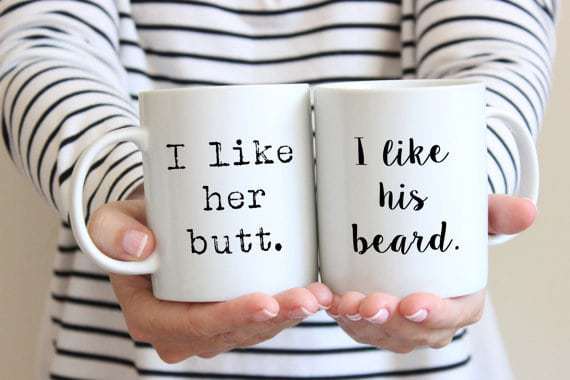 These Personalized Collar Stays found over at Quality Stays are sweet and romantic. I admit I gifted them to my husband back when we were dating and he still uses them all these years later.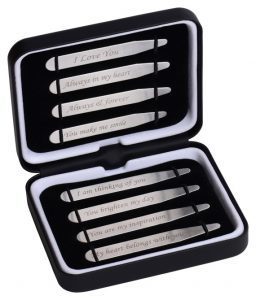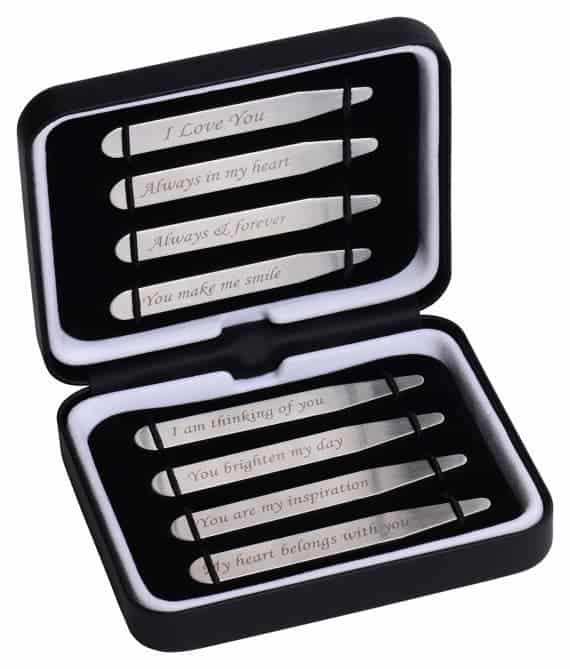 Scented Candles
Sure, you can find candles almost anywhere. But these candles from NapaUncorked are Wine Scented Candles made from Recycled Wine Bottles. What a great gift for the wine lover in your life!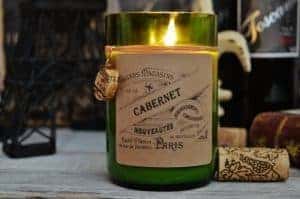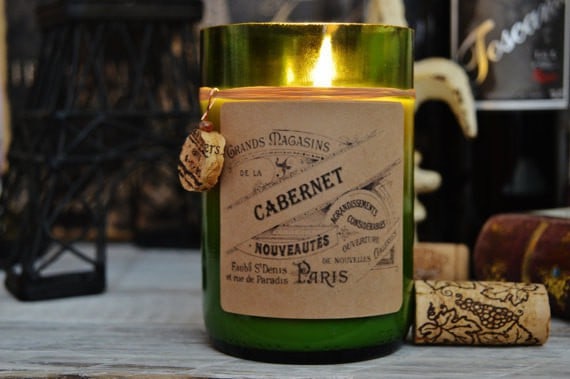 Bundle Up
These Boho Knit Fingerless Gloves from the Aerophane shop are super cute. I may need to order a pair for myself!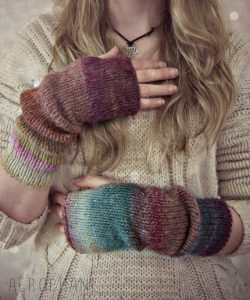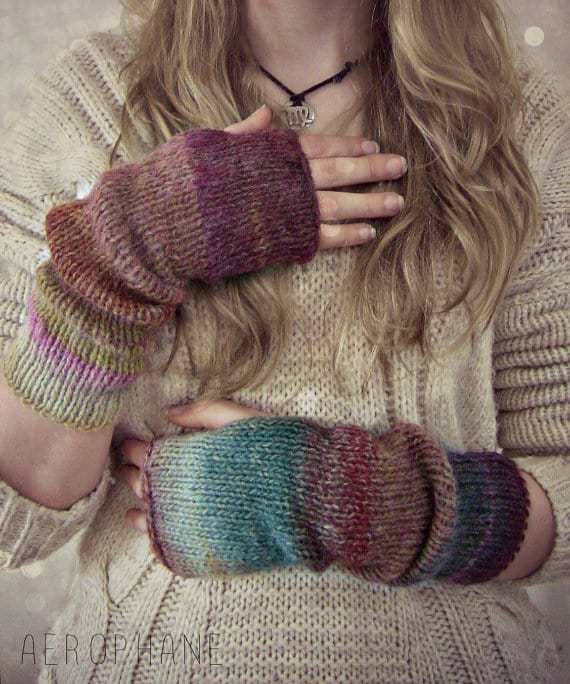 Creative
The Diary Shop has gorgeous journals and diaries. This Ash Tree Handmade Leather Journal is definitely something special.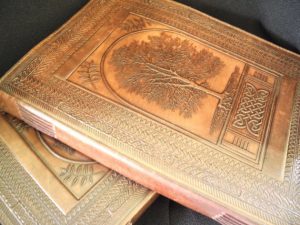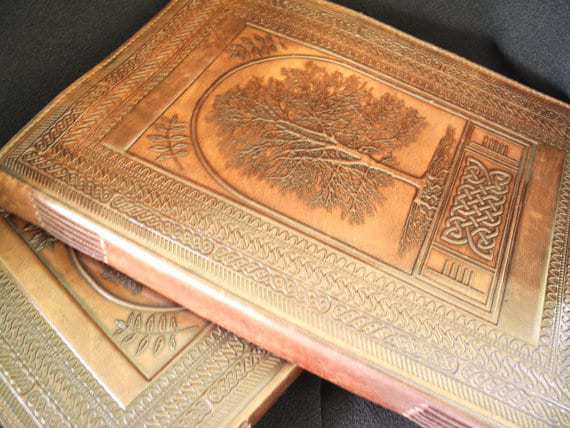 Jewelry
A little something different for the jewelry lover. This Lavender and Amethyst Terrarium Necklace is so feminine and unique. It can be found in the Wild Hearted One shop.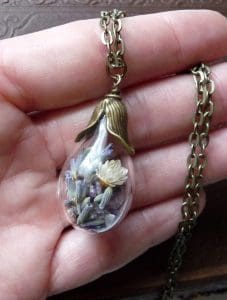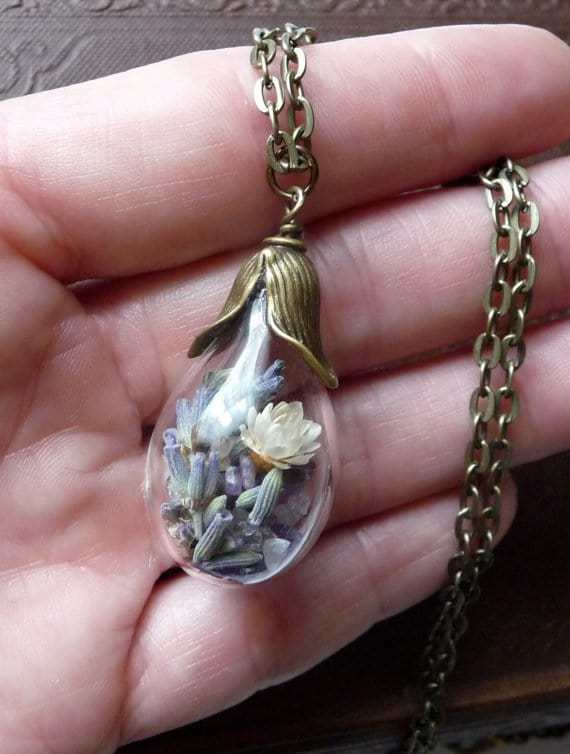 I hope that this Handmade Holiday Gift Guide helps give you a few ideas to kick-start your holiday shopping. If you are looking for something else make sure to check out the Editor's Picks for more great ideas!
I'll be sharing this post at these fabulous link parties.
Don't Forget – Follow Just the Woods :
FACEBOOK * INSTAGRAM * PINTEREST
Subscribe to our mailing list here:
PINTEREST PIN READY TO BE SHARED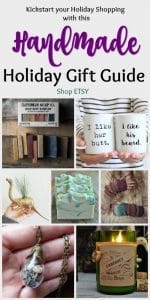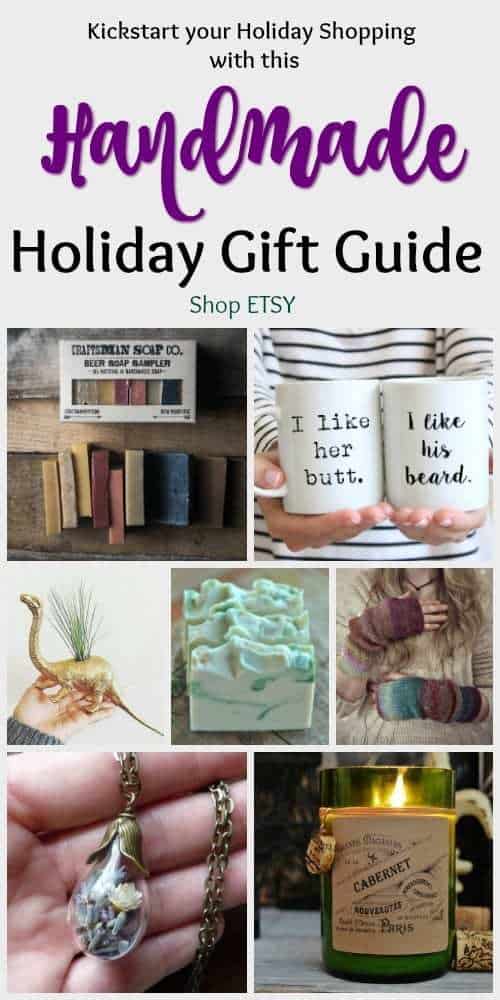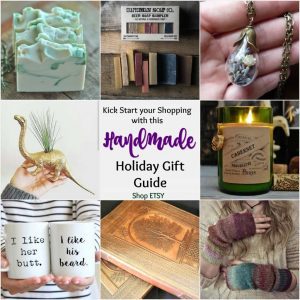 An InLinkz Link-up