the Best Healthy Salad Recipes You Will Love, A healthy salad can make you feel better and taste delicious. These easy salad recipes give you a variety to chose. Chicken salad recipes, shrimp and avocado recipes, apple walnut salad recipes, healthy salad recipes for the whole family.
You might be noticing your pants getting a little tighter after the holidays. Perhaps you just can't burn off those fries and pies as quickly as you used to, or you want to start making healthier decisions when it comes to your diet, I've been going to the gym every day after dropping the kids at school, but I confess I've been slacking myself for the past few weeks and need to get my butt in gear. Here are 15 healthy salad recipes to start your new year off right! These salads are both healthy and delicious!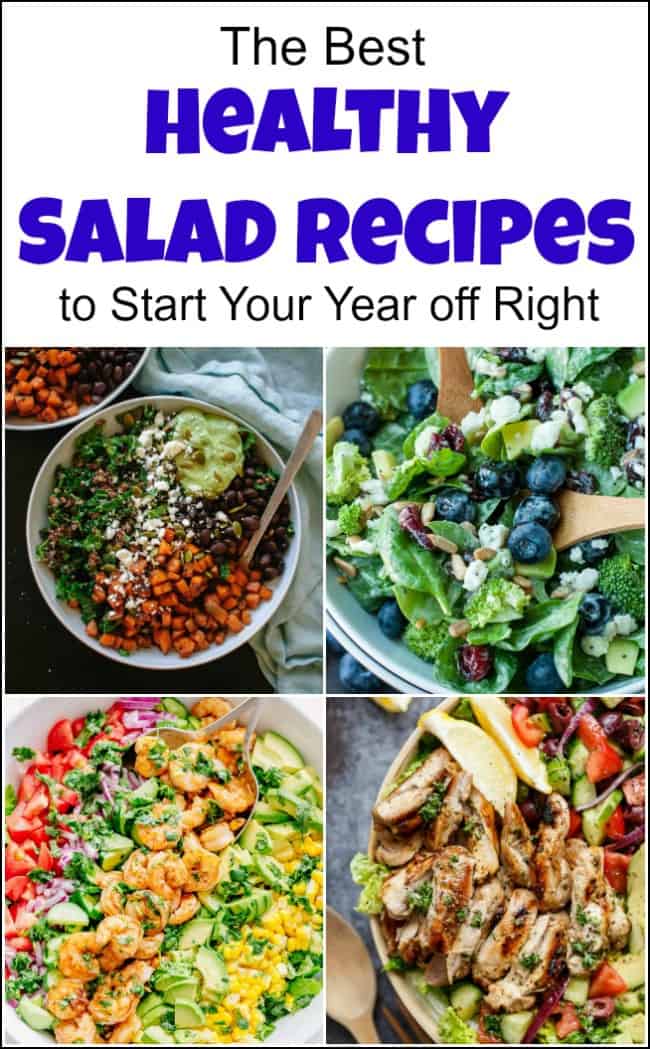 Disclosure: This post contains affiliate links for your convenience. Click here for my full disclosure policy.
15+ Healthy Salad Recipes
We try to add a healthy salad to every dinner. Of course, some evenings that could mean something as simple as throwing lettuce in a bowl. I know that doesn't exactly count as a healthy salad but its better than none at all. Other nights though, I could chop up a little bit of every vegetable in the kitchen and create a colorful and healthy salad for the family. My son will eat his salad first, while my daughter attempts to drown hers in dressing. But that's dinner with kids I suppose. sigh. Here are 15+ delicious and easy healthy salad recipes to add to your menu.
By clicking on either the photo or the link you will be directed to each delicious healthy salad recipe. Please PIN the main post, or from each source post and not individual images in this post.
Roasted Cauliflower & Chickpea Salad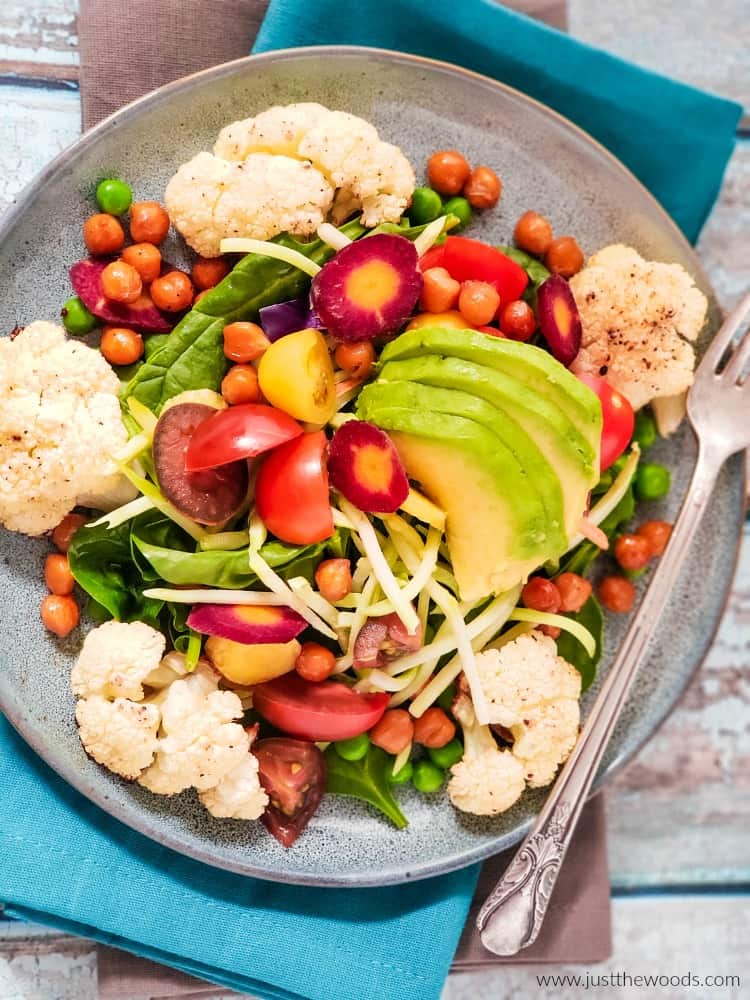 Healthy Shrimp Arugala and Grapefruit Salad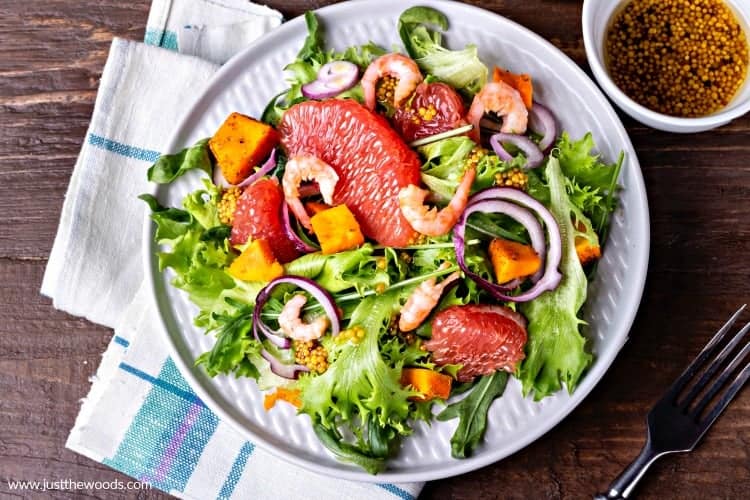 Easy Waldorf Salad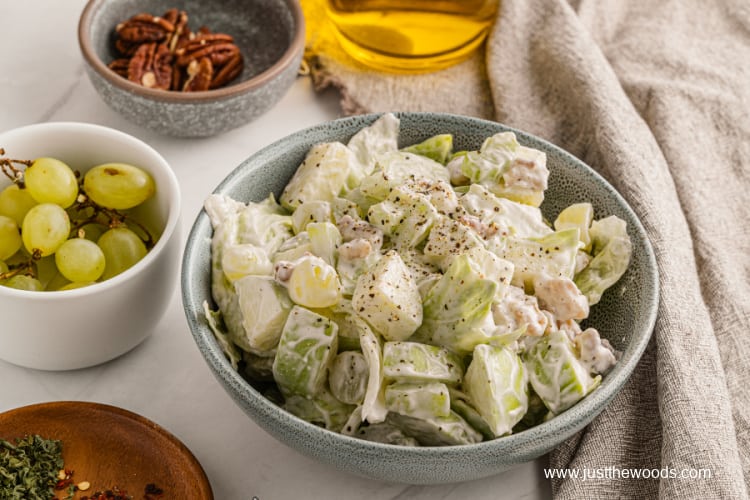 Honey Mustard Chicken, Avocado + Bacon Salad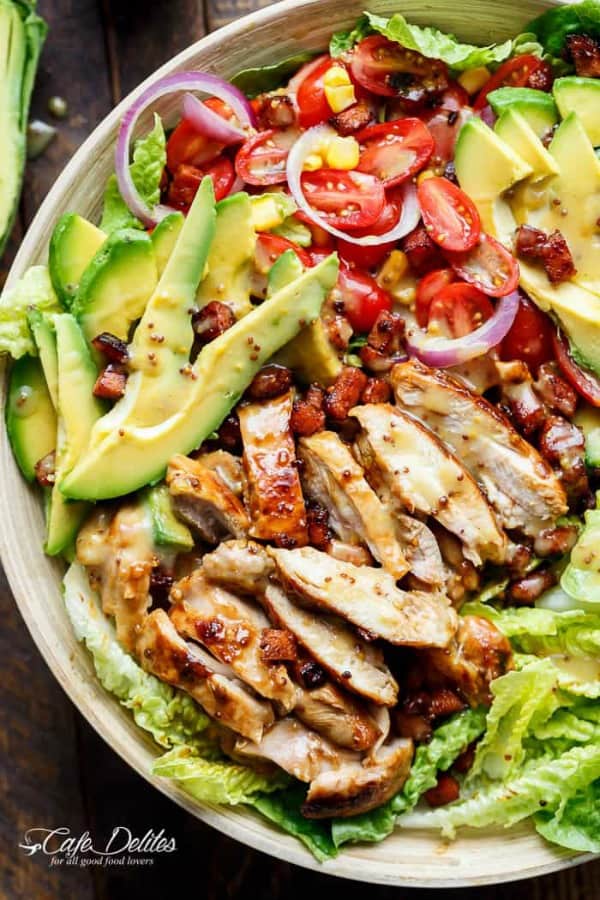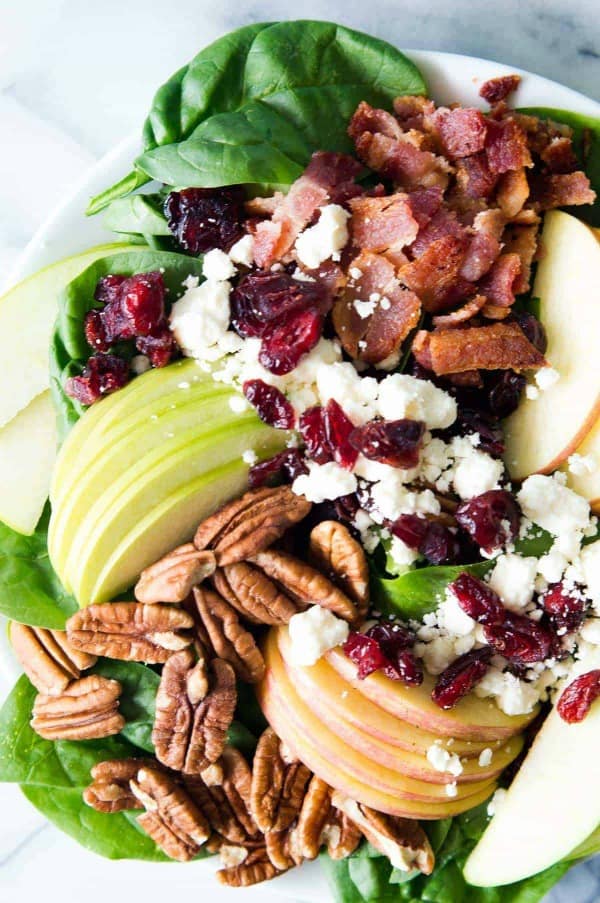 Blueberry Broccoli Spinach Salad with Poppyseed Ranch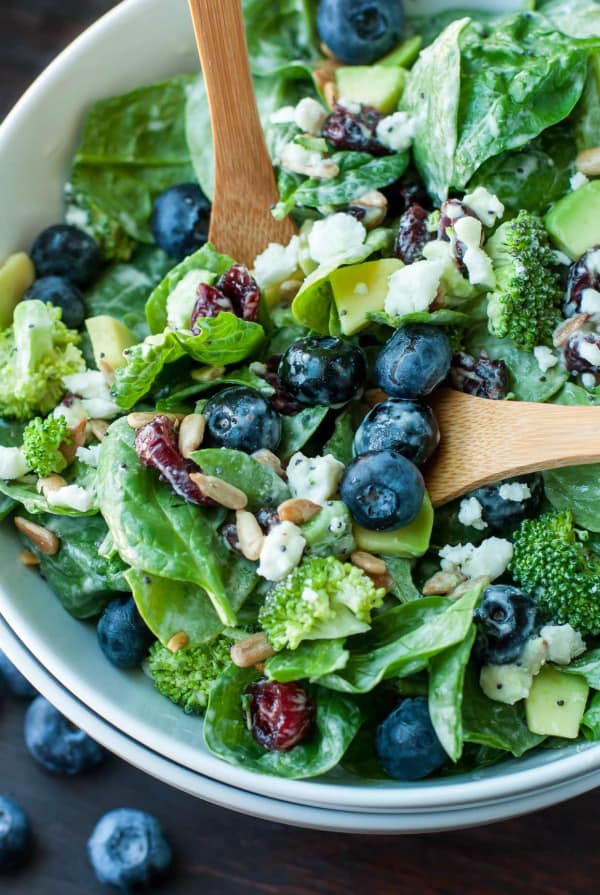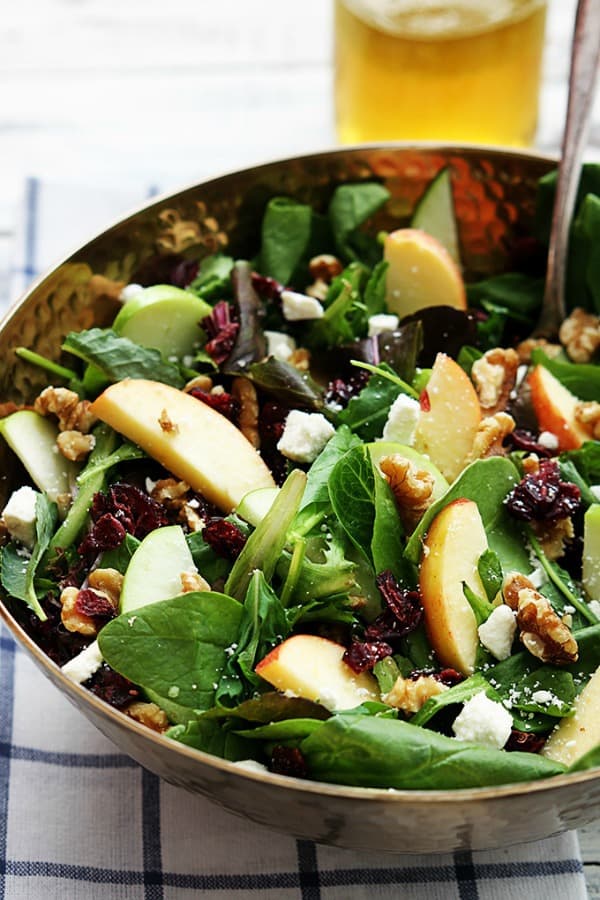 Strawberry Avocado Spinach Salad with Chicken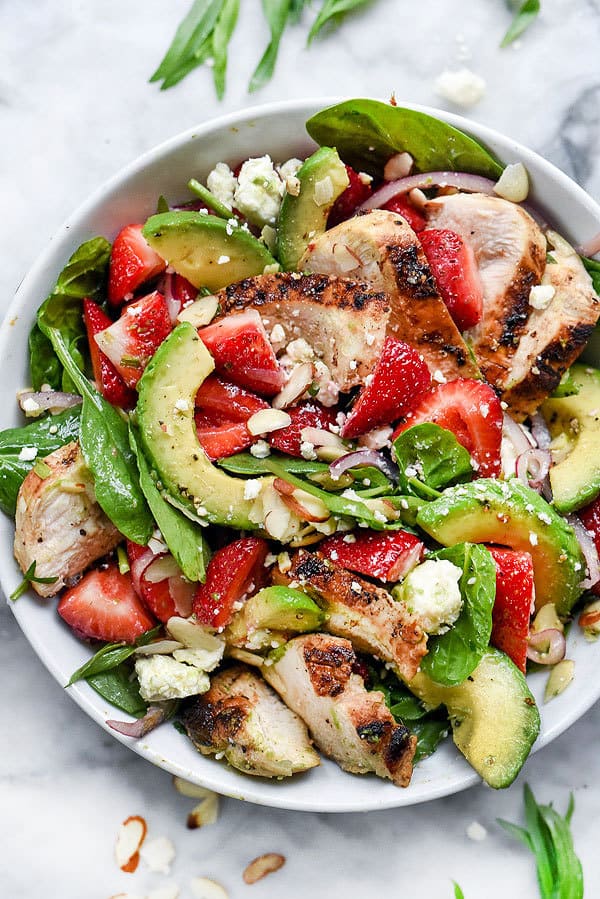 Grilled Lemon Herb Mediterranean Chicken Salad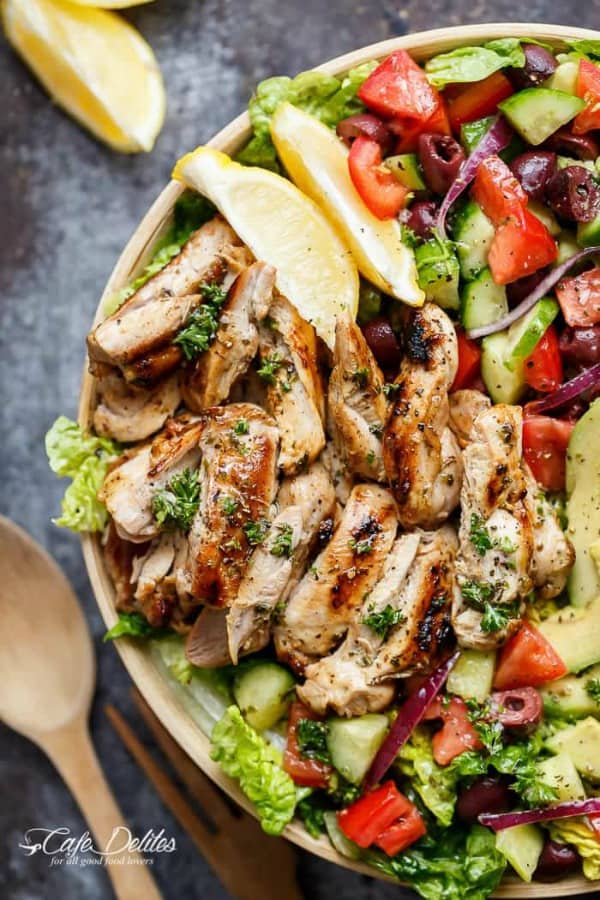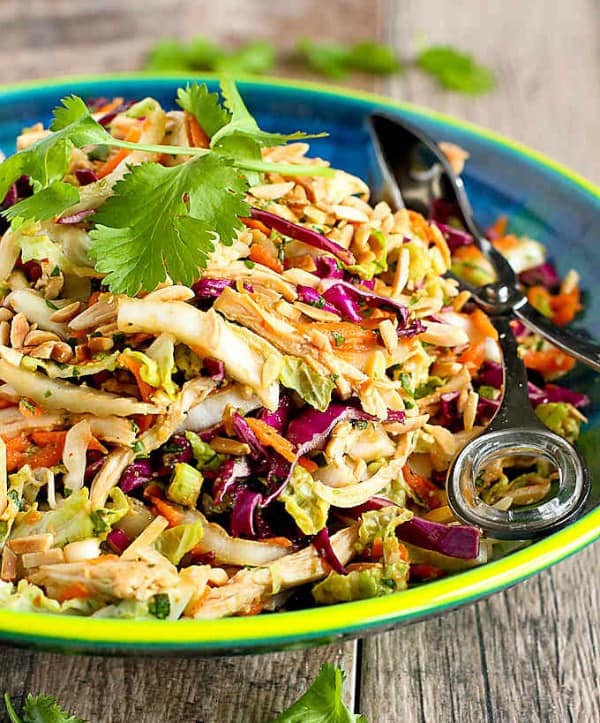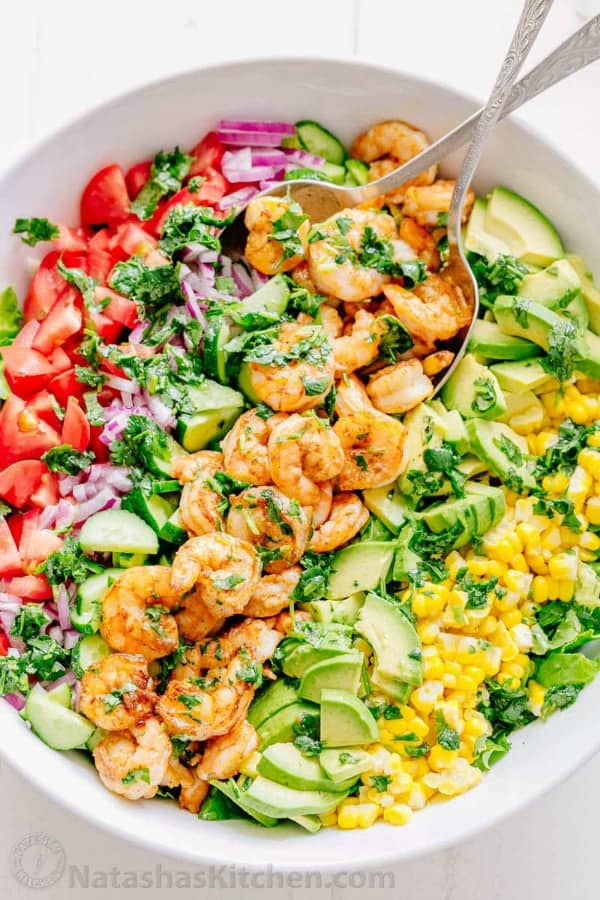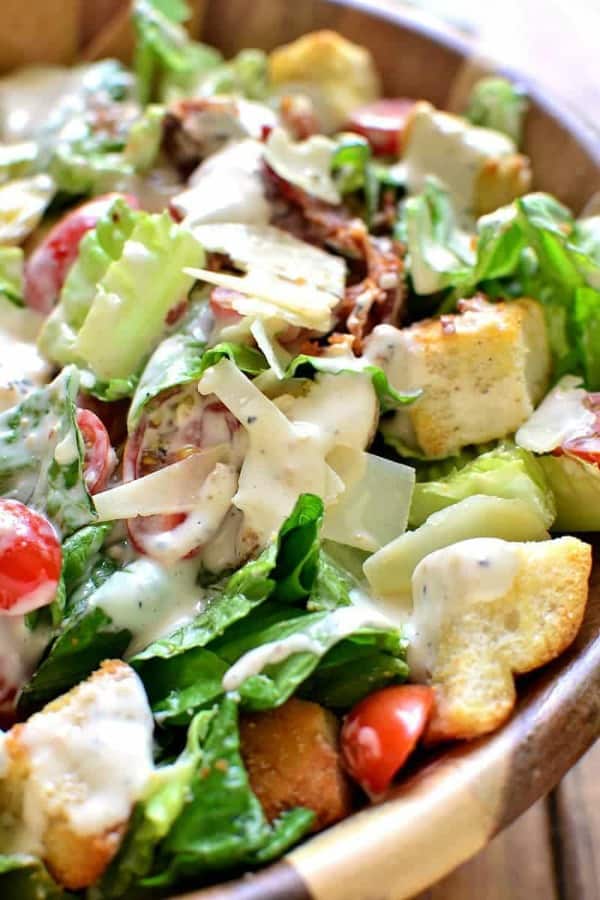 Southwestern Kale Power Salad with Sweet Potato, Quinoa & Avocado Sauce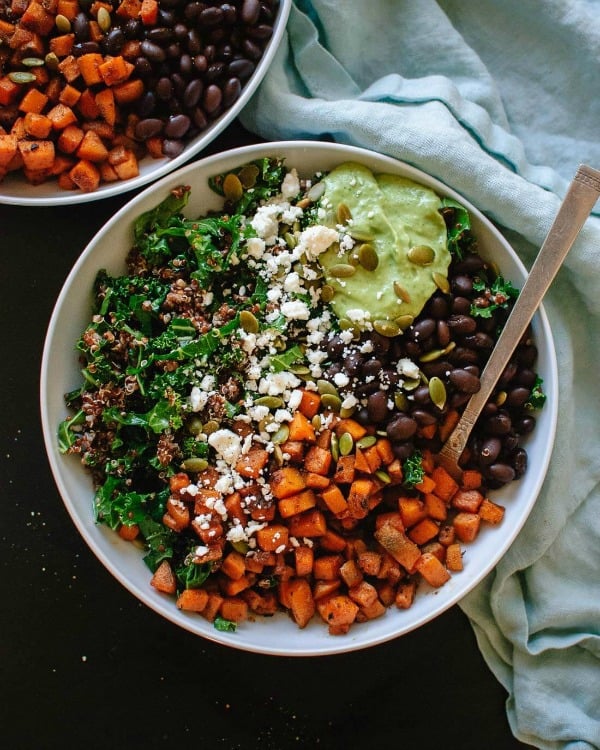 Southwestern Chopped Chicken Salad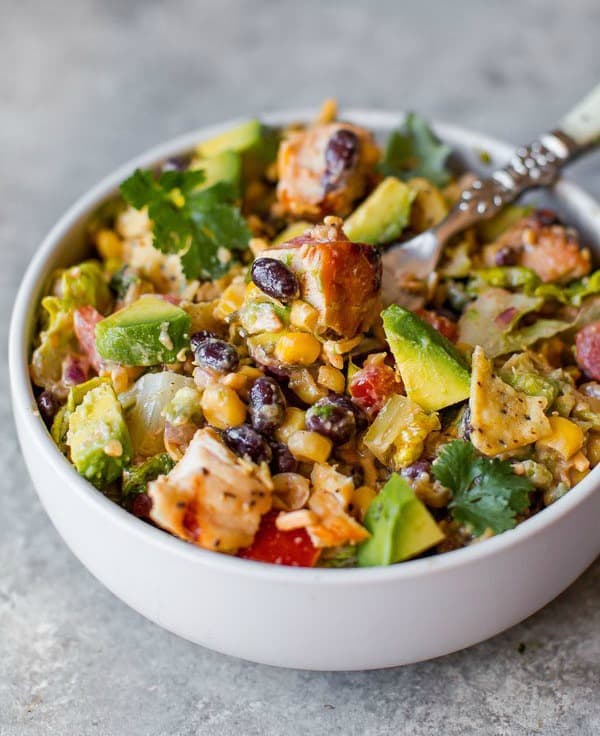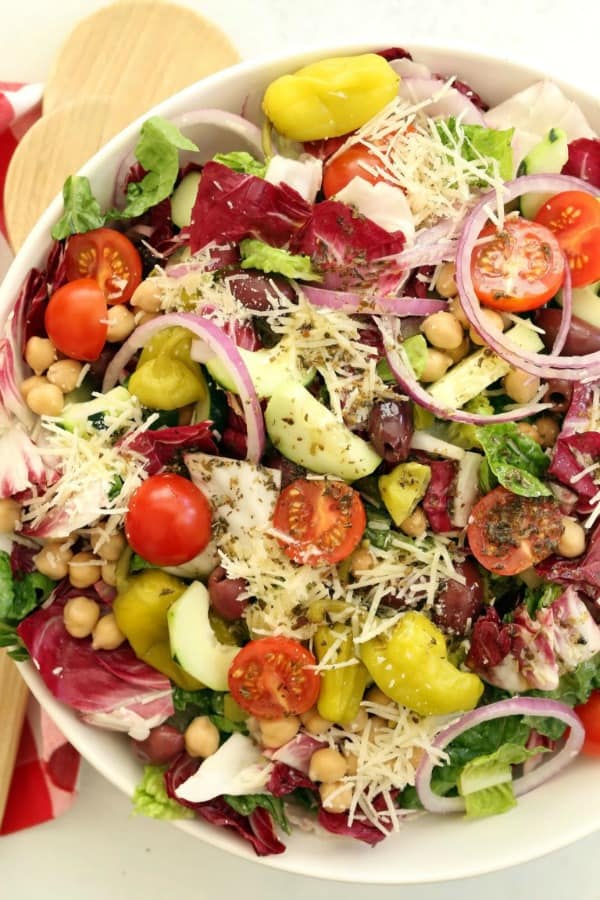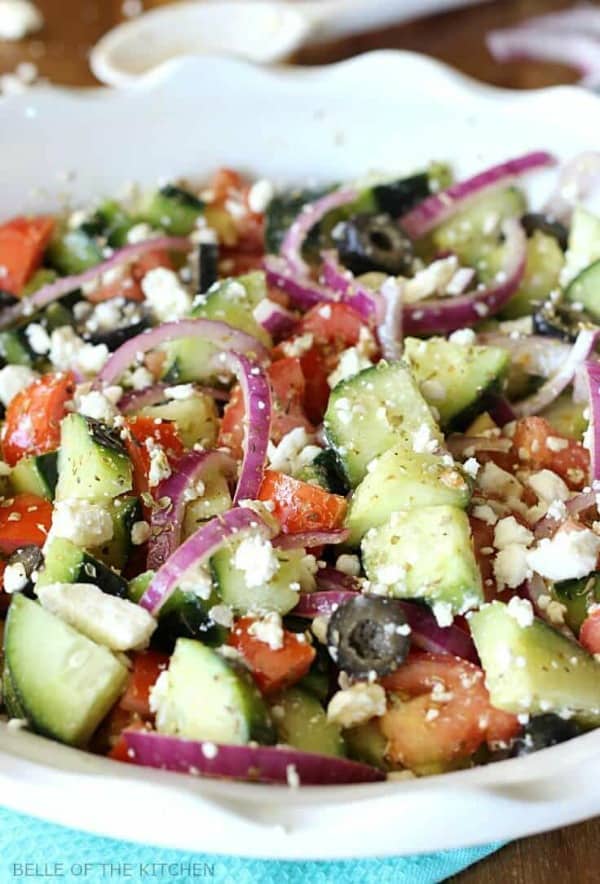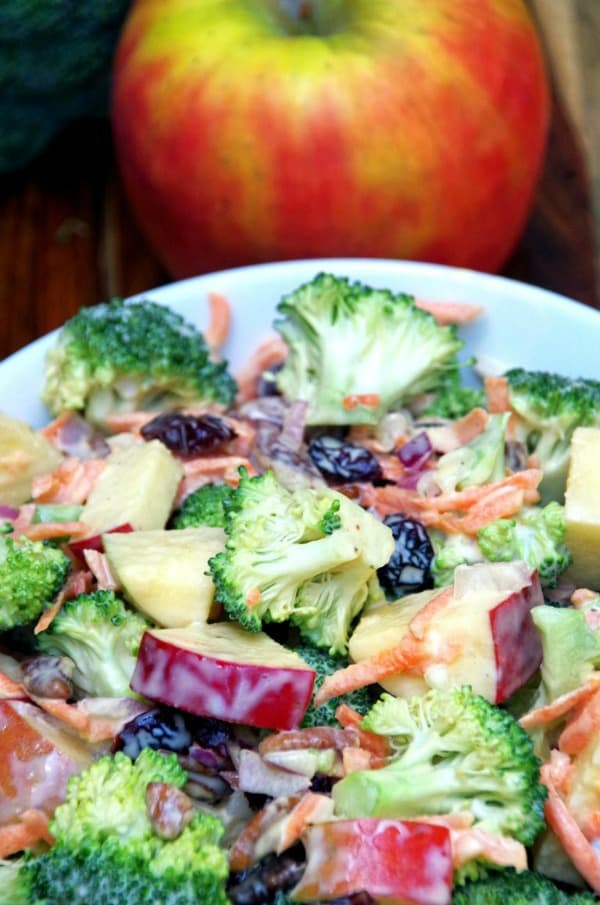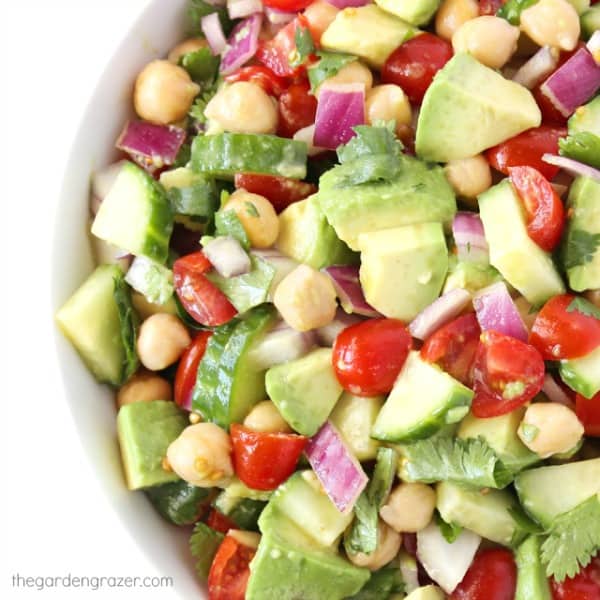 Need support on your health journey? Consider Nutrition & Health Coaching! Im a certified coach (no gimmicks, no starving, no push for products). Click here for more info: Nutrition & Health Coaching.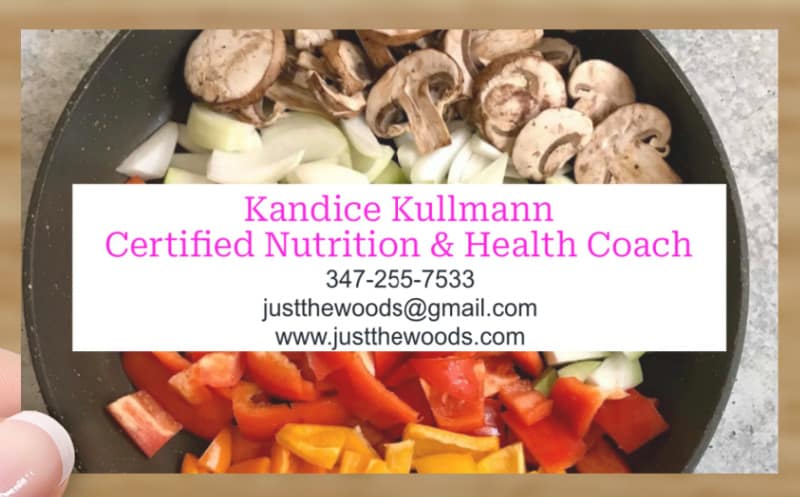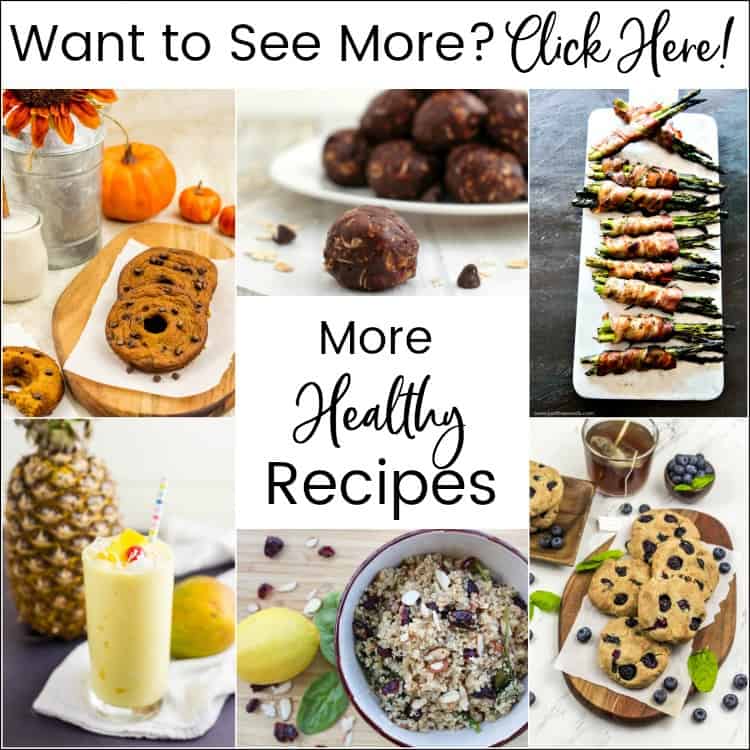 Don't Forget – Follow Just the Woods and Share this post to Inspire others:
FACEBOOK * INSTAGRAM * PINTEREST * RECIPES