Gold paint is a fantastic way to update your old or new hardware. That is exactly what we are doing for these modern knobs. When you buy a brand new piece of furniture or dresser you may not love the knobs. But that doesn't mean that you can't turn them into something you love. With the perfect classic gold metallic paint, you can.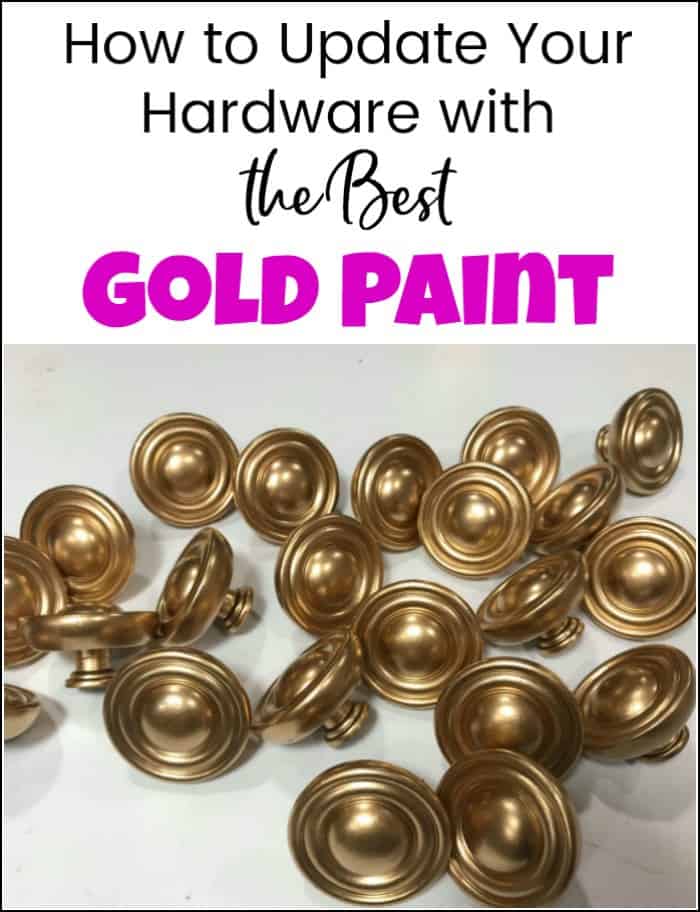 Disclosure: This gold painted hardware post contains affiliate links for your convenience and I may be compensated if you make a purchase after clicking on my links. Click here for my full disclosure policy.

Supply List to Update Hardware with Gold Paint
Materials Needed / Source List
Original Modern Dresser Knobs
These knobs are brought in by a customer for a quick update. She had bought new bedroom furniture for her daughter but wanted the knobs gold rather than this dark pewter color.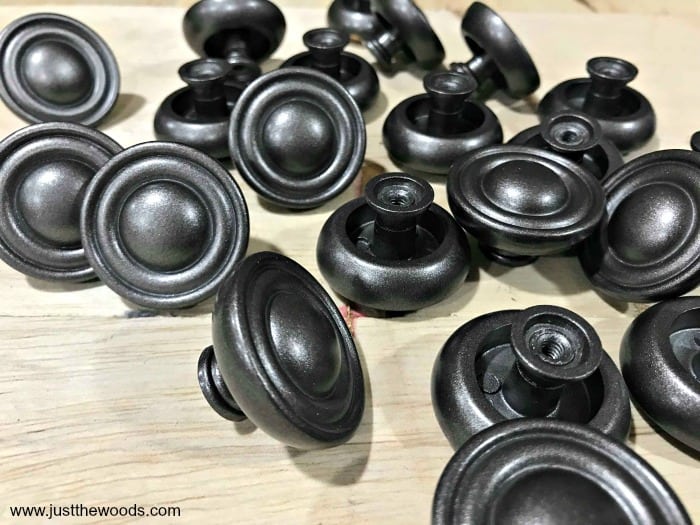 Choosing Metallic Gold Paint
We discussed gold metallic paint and decided to go with a gorgeous gold in classic gold. I suppose we could have tried a gold spray paint like this one (HERE) but since I have already used this metallic paint I had a feeling that she would love this one.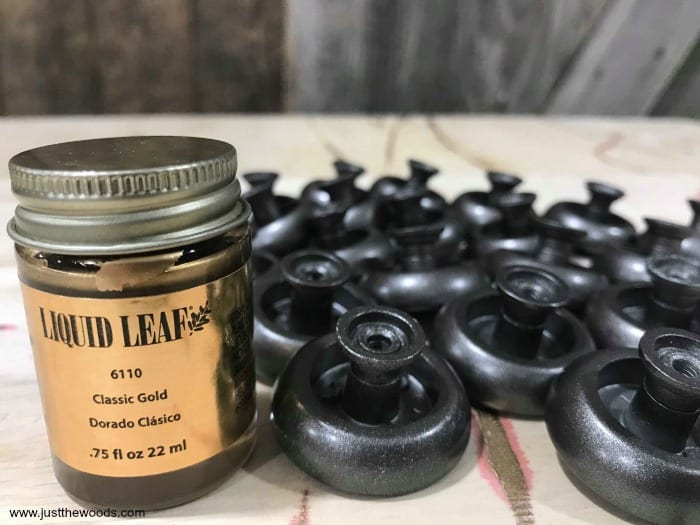 Painting Hardware with Gold Metallic Paint
Since these knobs are brand new they don't need very much prep. You can simply wipe them with a lint-free cloth to remove any dust or finger oils. Next, flip all of the knobs over on to their heads.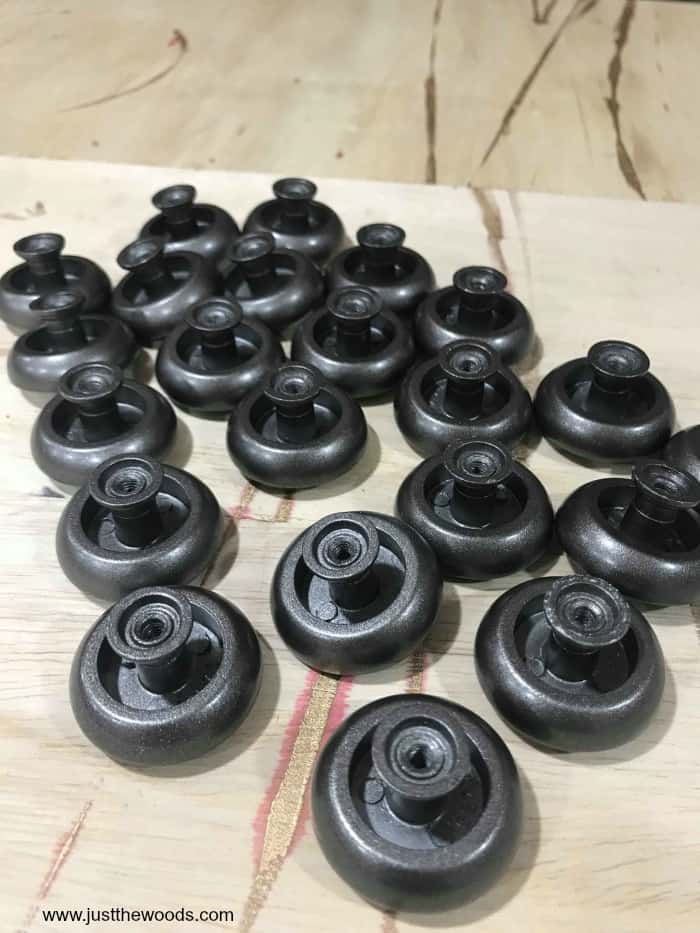 This will allow you to paint your liquid gold paint on the underside of the knobs first. You can use any quality paint brush. I really like using small Taklon artist brushes (HERE) for this because the paint goes on so easily and smoothly.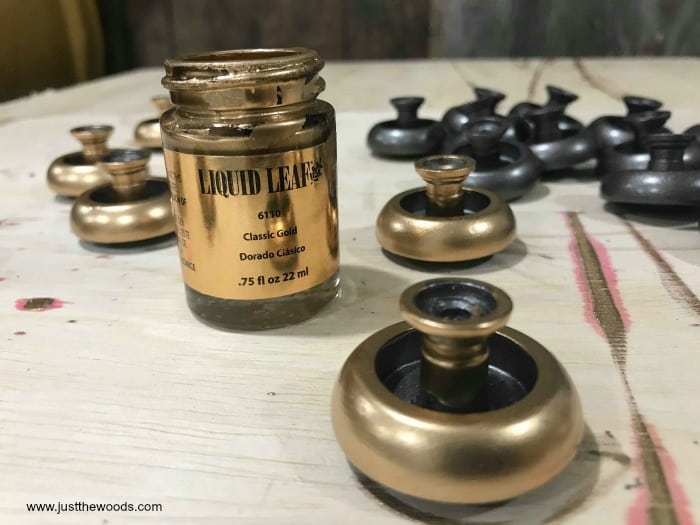 Once the gold metallic paint is dry you can flip the knobs over and stand them up.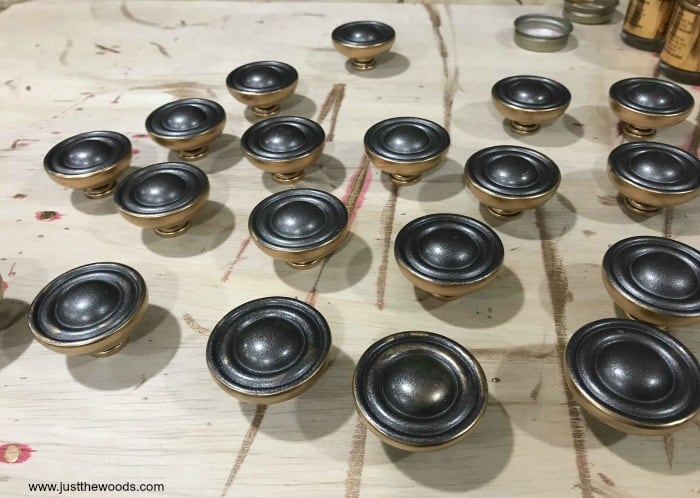 Now go ahead and paint the tops of your knobs.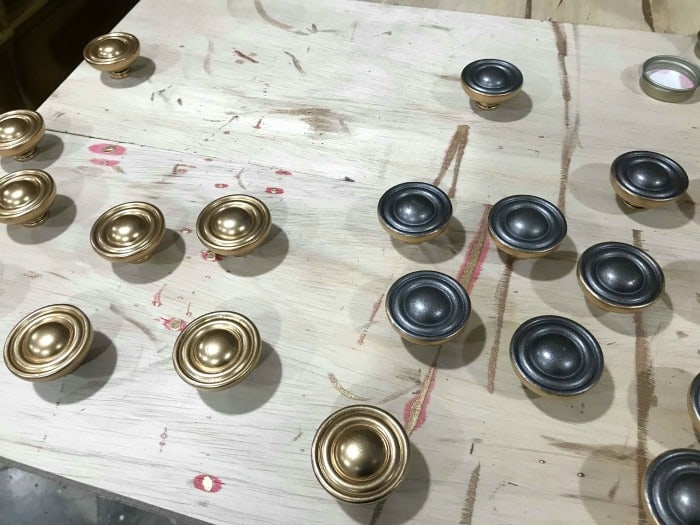 Painting one side of the knobs and then flipping them over makes it a bit easier to paint the hardware without having to handle them too much.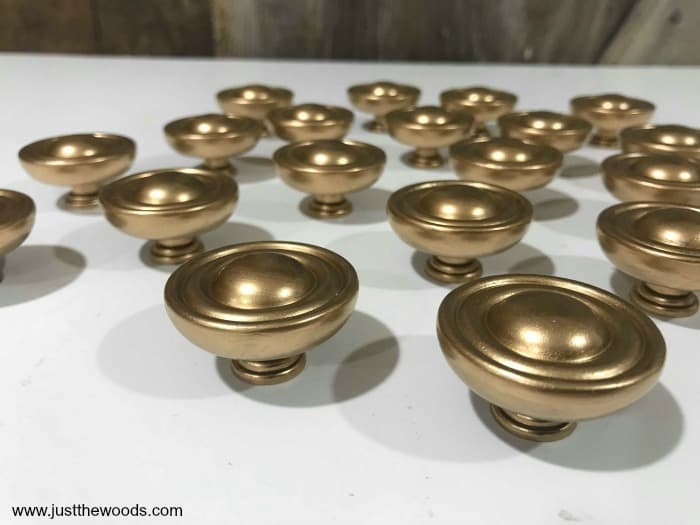 Metallic Paint on Modern Hardware
You will find that this metallic gold paint dries rather quickly. It has a slight luster but is not overly shiny which makes it a gorgeous gold paint for any project.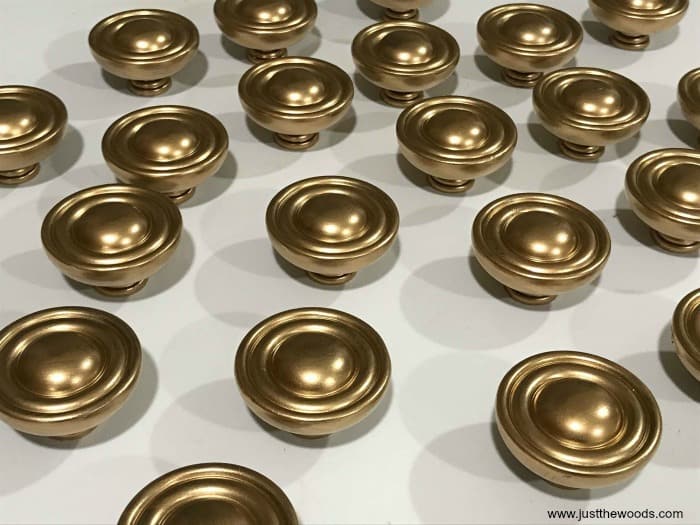 This is such a quick and easy way to add a subtle bling to your hardware.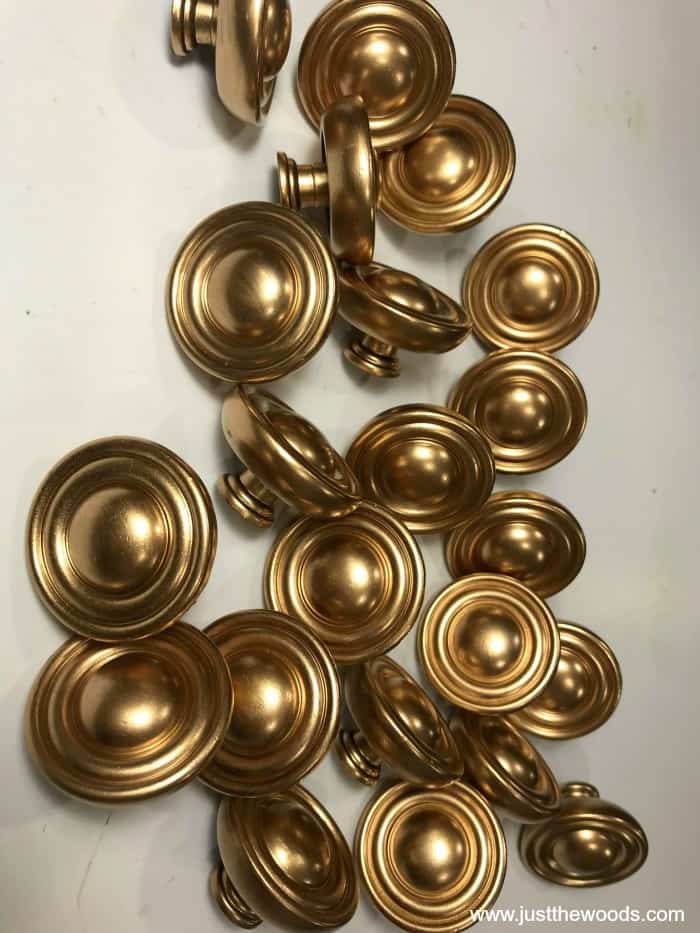 Here is the end result with the gold leaf paint knobs on the dresser. What a great way to customize your furniture without having to paint the whole dresser.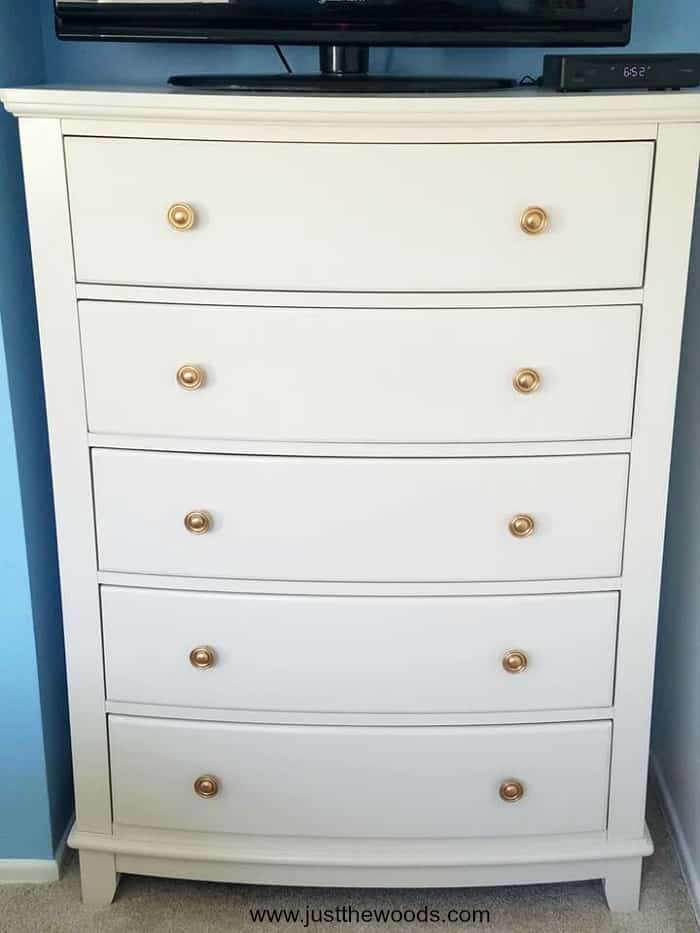 You May Also Like
You can also find this same liquid gold leaf on a mirror makeover here: Gold Leaf Mirror Makeover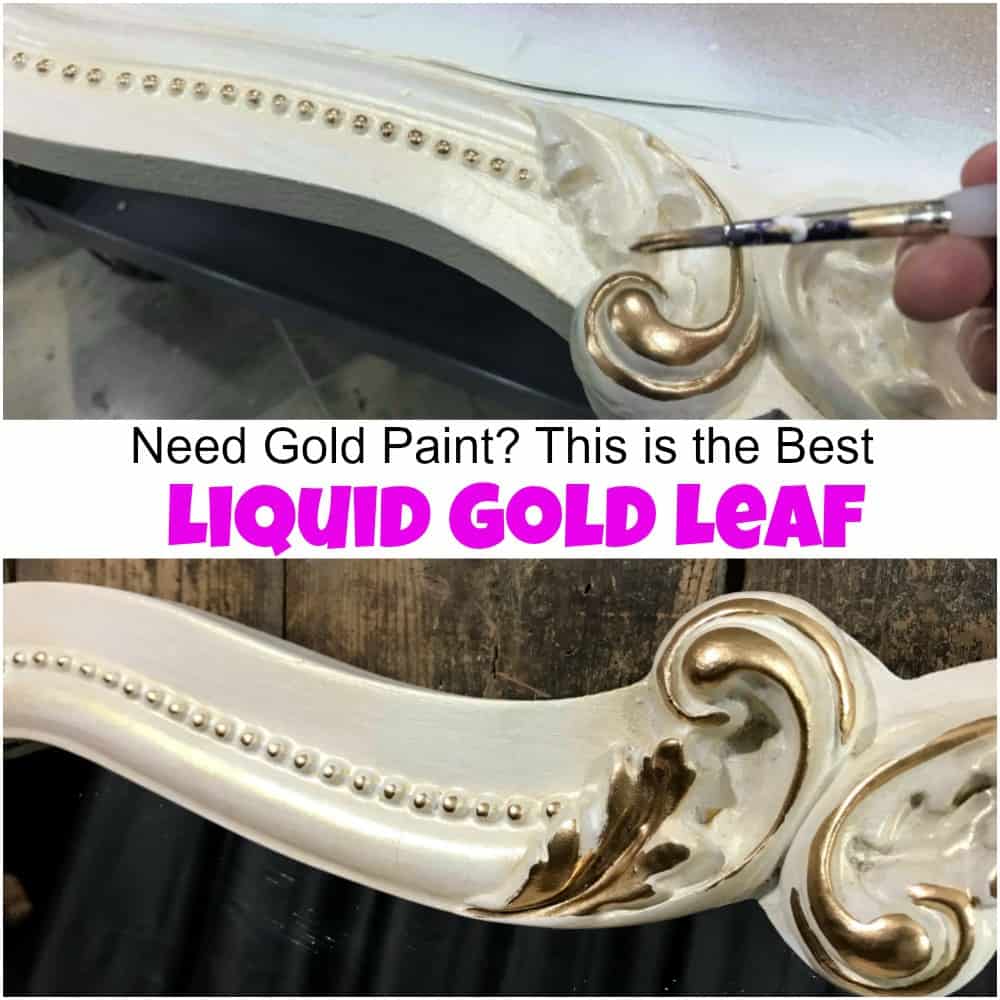 Prefer smaller craft projects? Check it out on these DIY Gold Leaf Coasters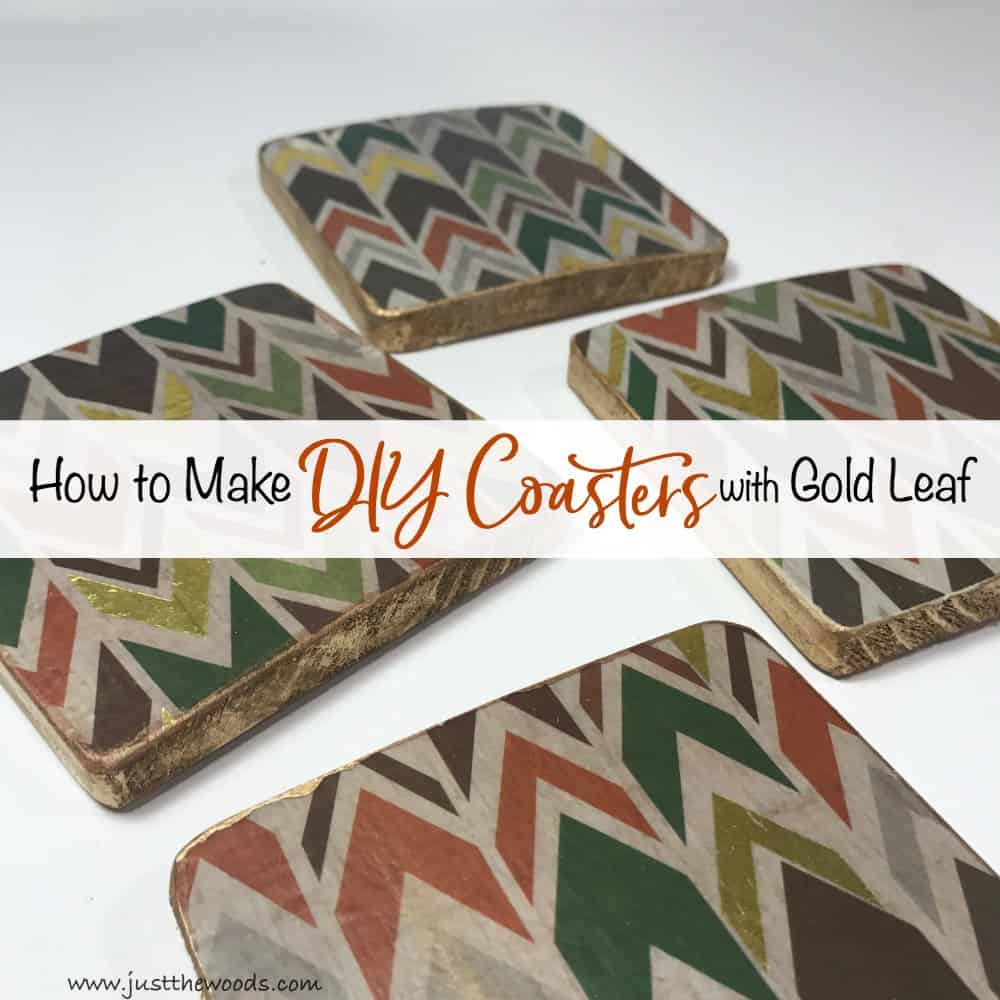 For more painted metal makeover make sure to check out How to Paint Metal – 10+ painted metal makeovers.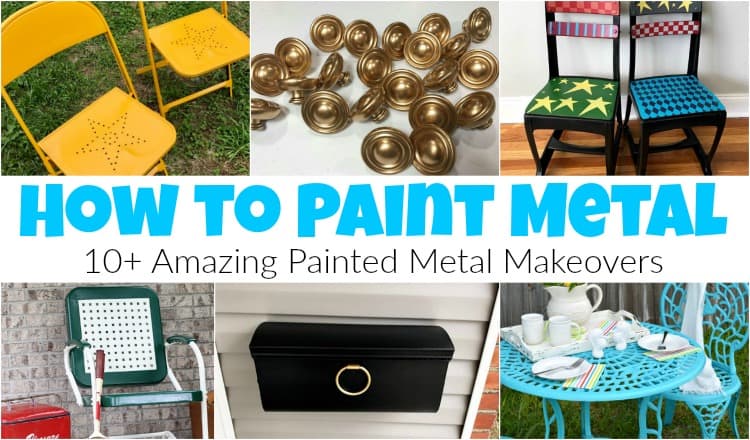 Don't Forget – Follow Just the Woods and Share this post to Inspire others:
FACEBOOK * INSTAGRAM * PINTEREST
Stay connected! For more tips and tricks sign up here :