Metallic gold paint is an easy way to update or change your decor. It is great for DIY projects big and small. Highlighting a painted mirror with gold paint, updating just the hardware or adding gold metallic paint to craft projects is easy to do. This oversized wooden monogram letter had been hot pink for some time, but as we all know little girls grow up.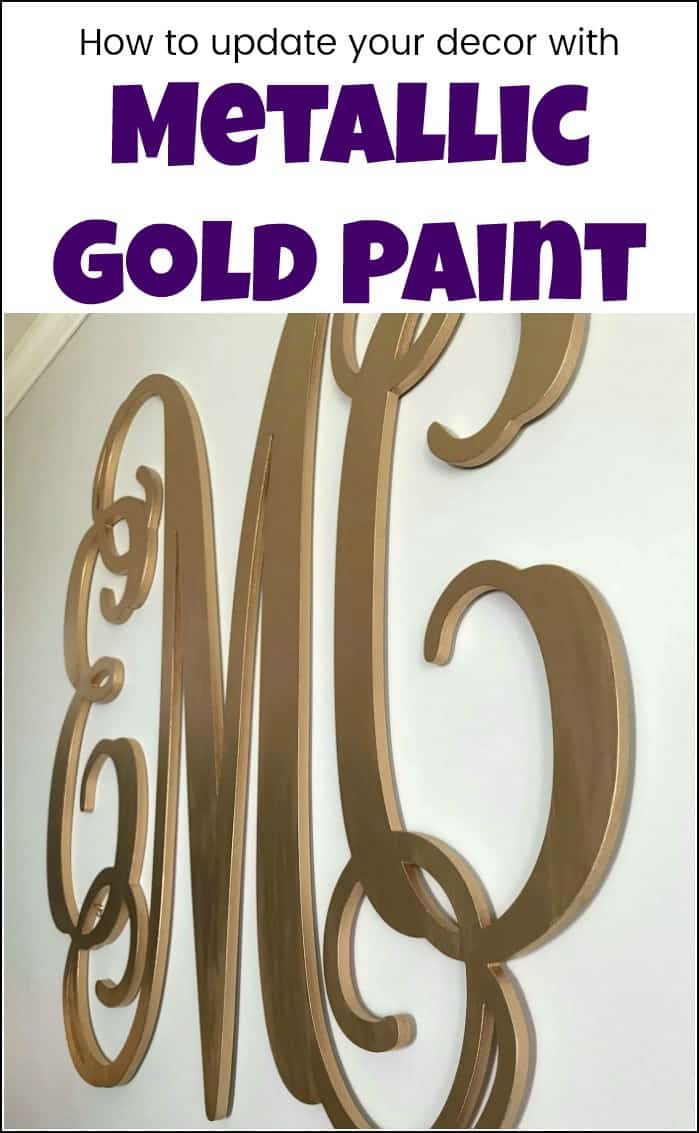 Disclosure: This metallic gold painted decor post contains affiliate links for your convenience and I may be compensated if you make a purchase after clicking on my links. Click here for my full disclosure policy. 

Supply List to Update Decor with Metallic Gold Paint
Materials Needed / Source List
Original Monogram Letter
When my previous customer reached out and asked me to update her daughter's large wooden monogram letter I said: "come on over." It may be difficult to tell from the photo but this big 'M' measures 3 feet tall, and is hot pink. The pink paint was perfect when she was younger, but we all know that little girls grow up. But not mine, I'm keeping her little, I won't allow it. (I am in denial as you can tell).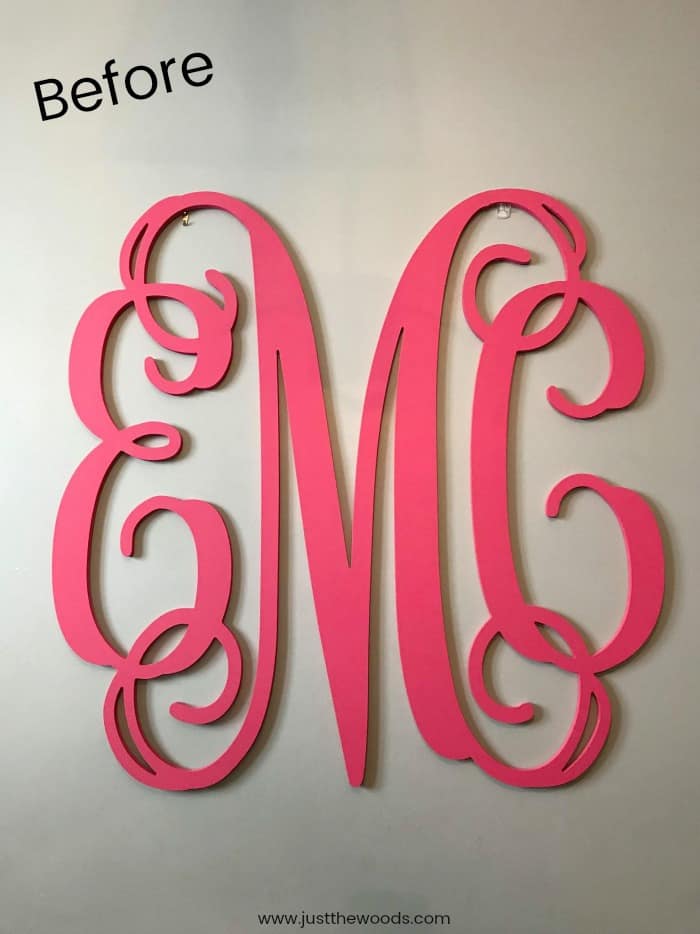 She told me that her new big girl room is now white and gold so she needs the letter M to be changed from pink to metallic gold. As a matter of fact, she also wanted her dresser knobs to be changed as well. You should check that out as well since the monogram 'M' and the hardware are painted with the same metallic gold paint to match one another. How to Update Hardware with the Best Gold Paint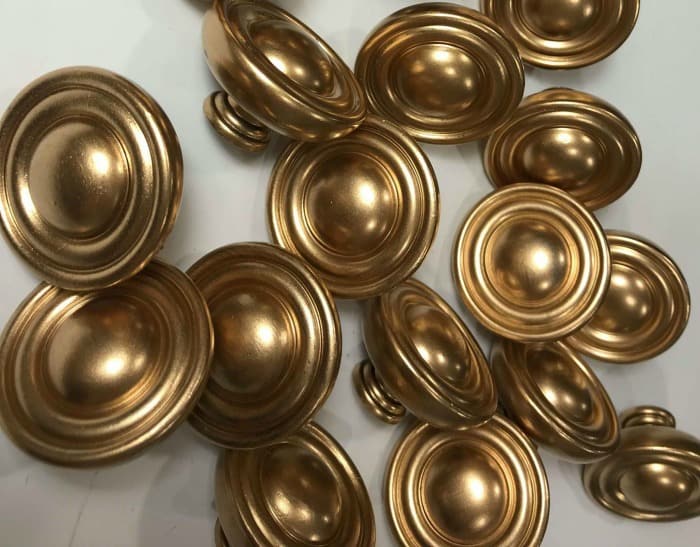 The giant oversized letter is laid down in my shop so I could get started.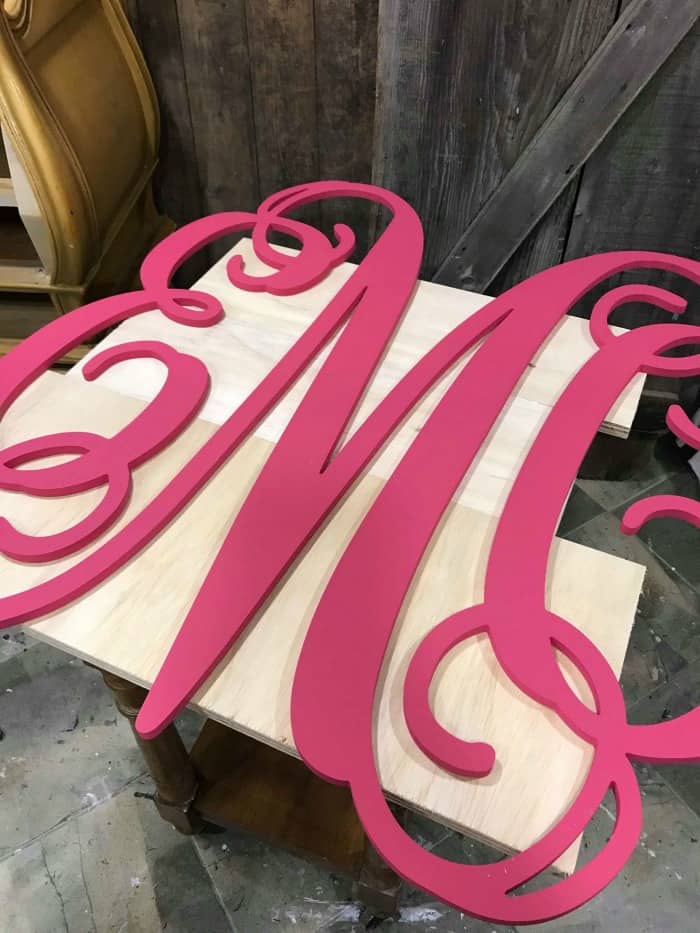 Choosing Metallic Gold Paint for Decor
Like the hardware above, the letter M, like any decor can be painted using this same amazing gold leaf paint. You can find this metallic gold paint HERE.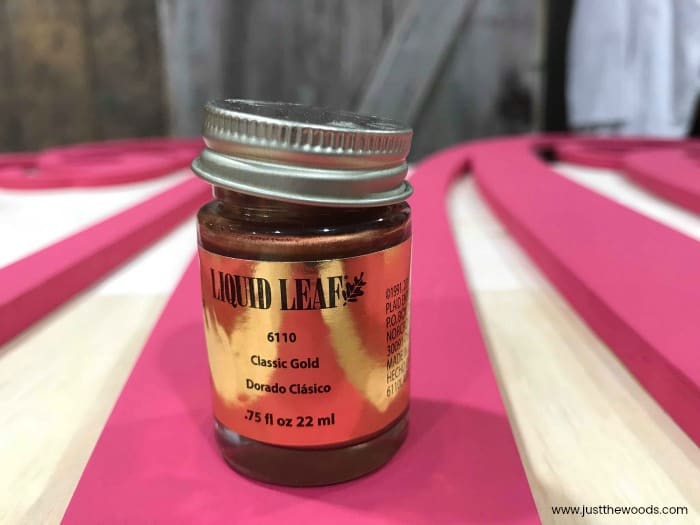 Painting Your Decor with Liquid Gold Leaf Paint
To start, paint the surface of the letter with your classic gold metallic paint. This allows you to get a feel for the gold paint and how it glides on to your project, especially in the larger areas. Make sure that your brush strokes go in the same direction and not all willy-nilly.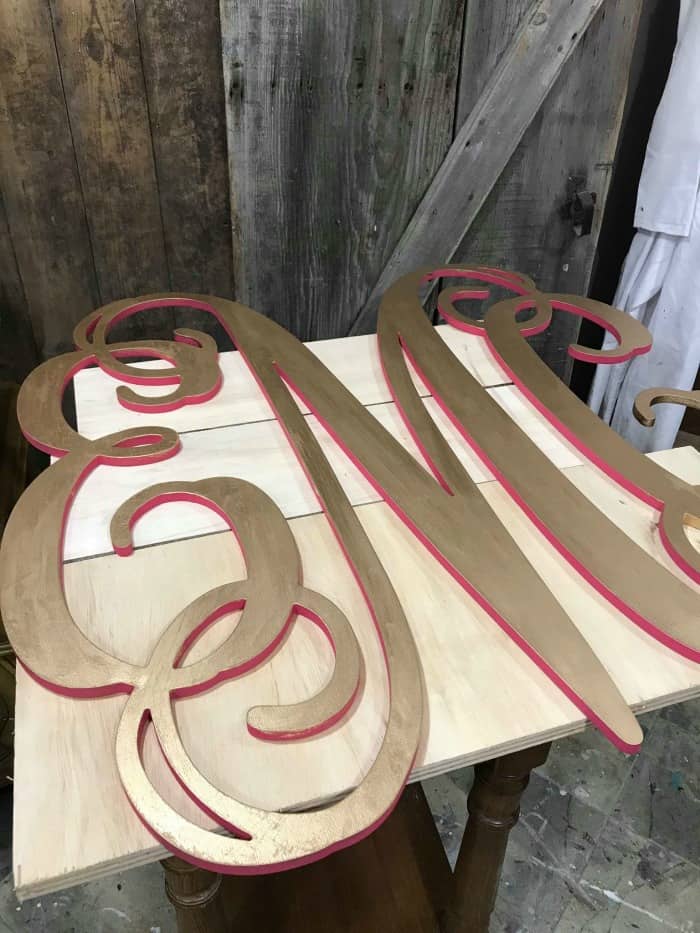 Here is a quick video applying the metallic gold paint to the painted wood.
Once the gold metallic paint is completely dry you will want to give the top a light sanding to smooth out any imperfections.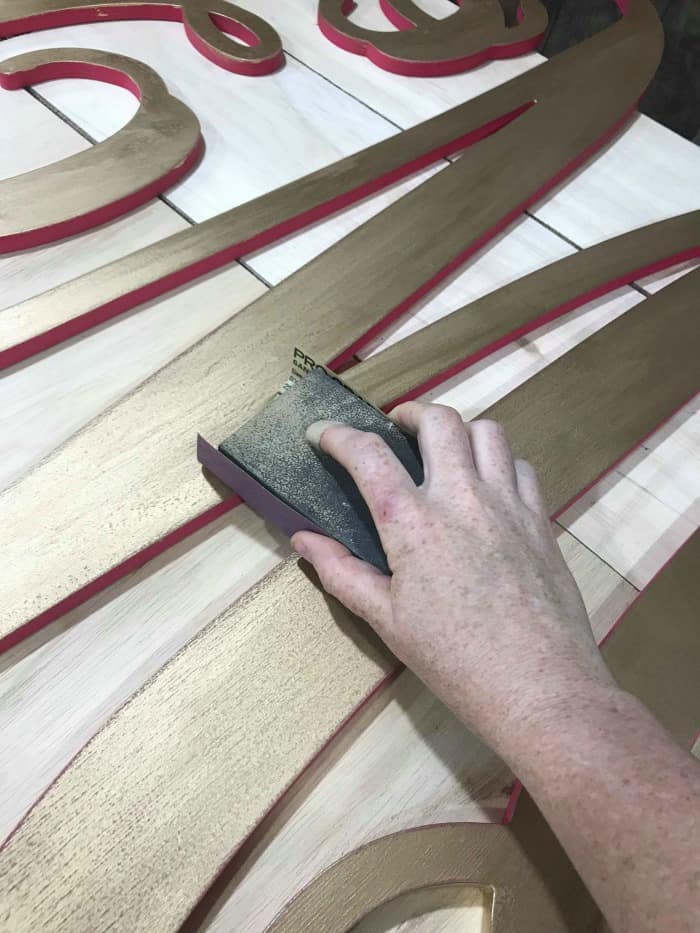 After you finish painting the entire surface with the gold leaf paint you can go ahead and paint the sides. Using a small taklon artist brush for this step works great. The taklon brush allows the metallic paint to go on smooth and get into the small areas.  You can find them HERE. As you see it probably won't look perfect just yet.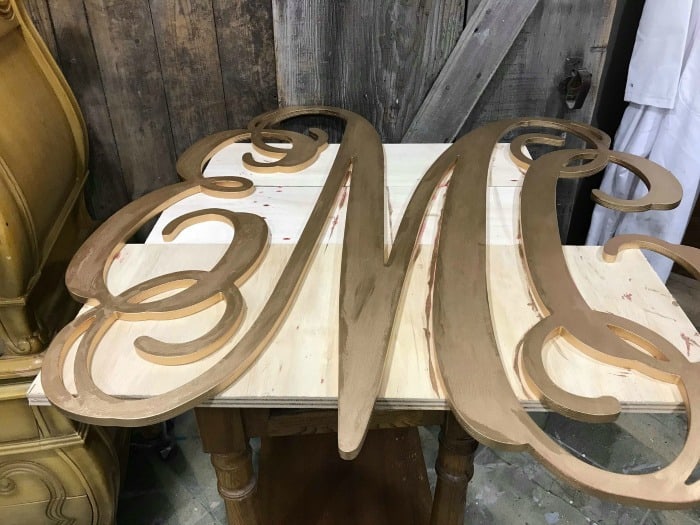 Applying the Second Coat of Metallic Paint on Decor
To create a more clean and smooth finish with your gold leaf paint you will go over the top surface with a second coat. Do not apply a second coat to the sides but just the front if that makes sense. Give the sides a spot check and touch up any areas that may need it with your liquid gold leaf paint.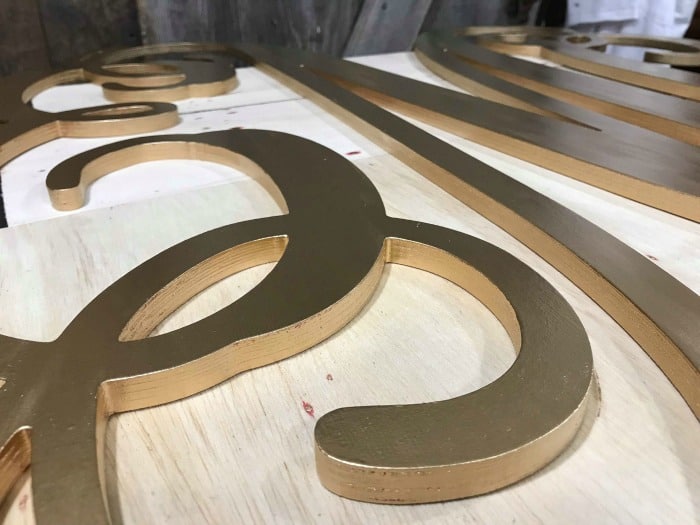 Wall Decor Updated with Metallic Gold Paint
Once finished you can hang your gorgeous newly updated wall decor.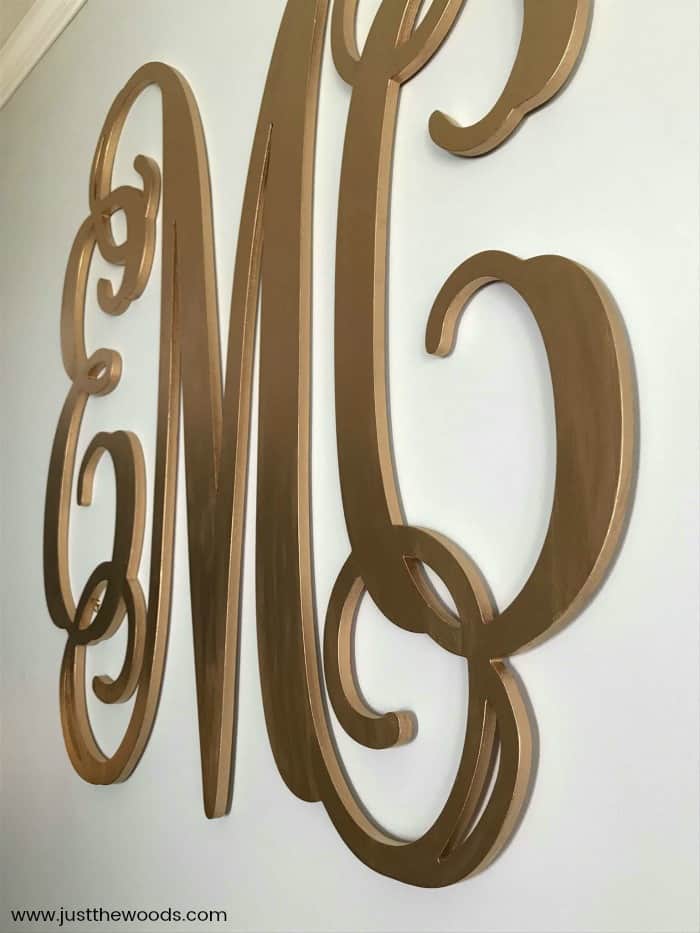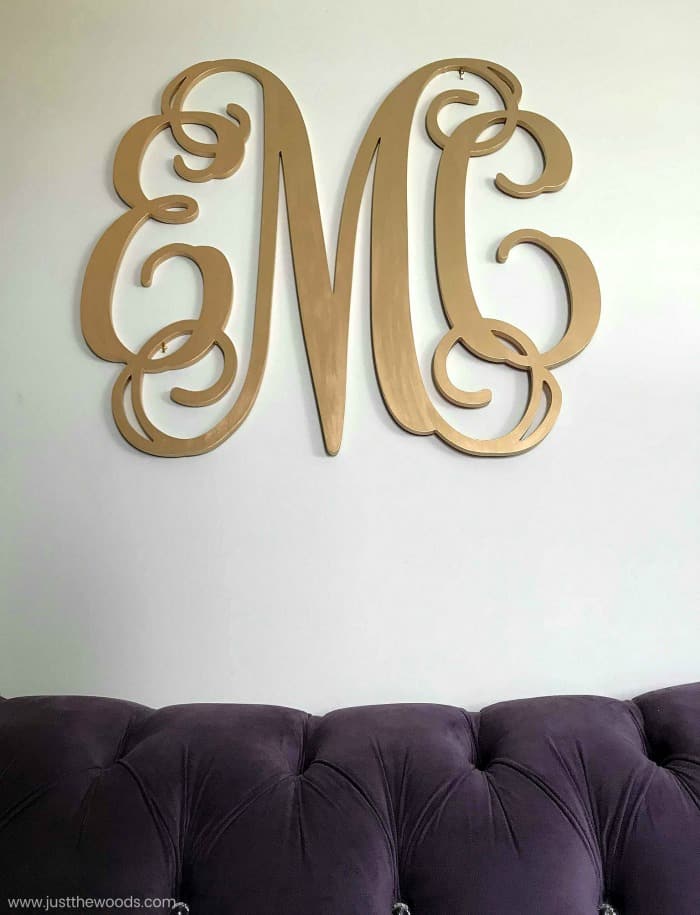 The gold paint gives off a different metallic luster depending on how the light hits it.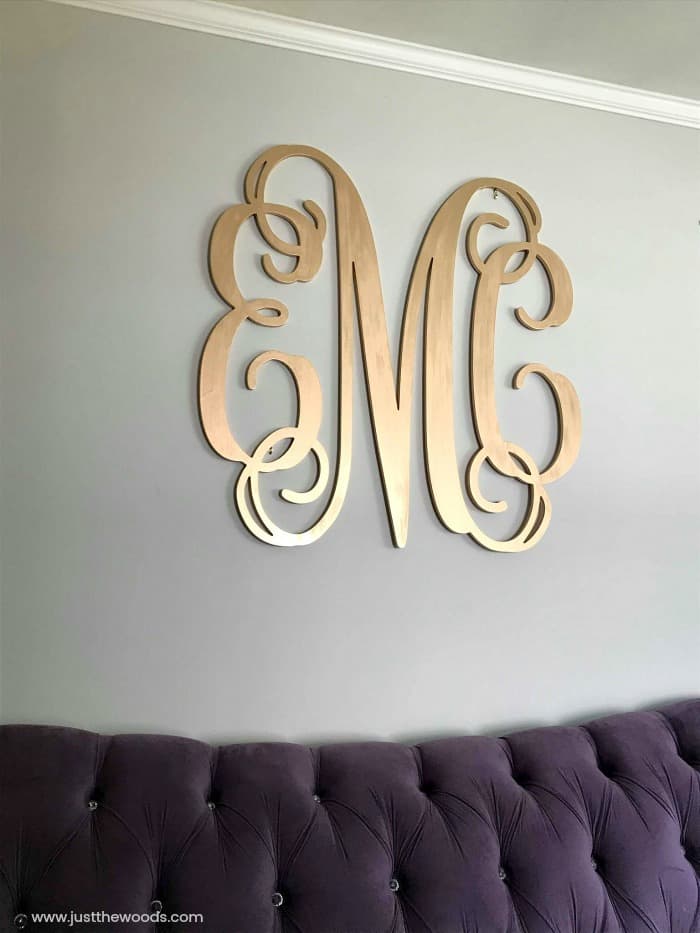 You May Also Like
Make sure to check out the matching hardware update in How to Update Modern Hardware with Gold Paint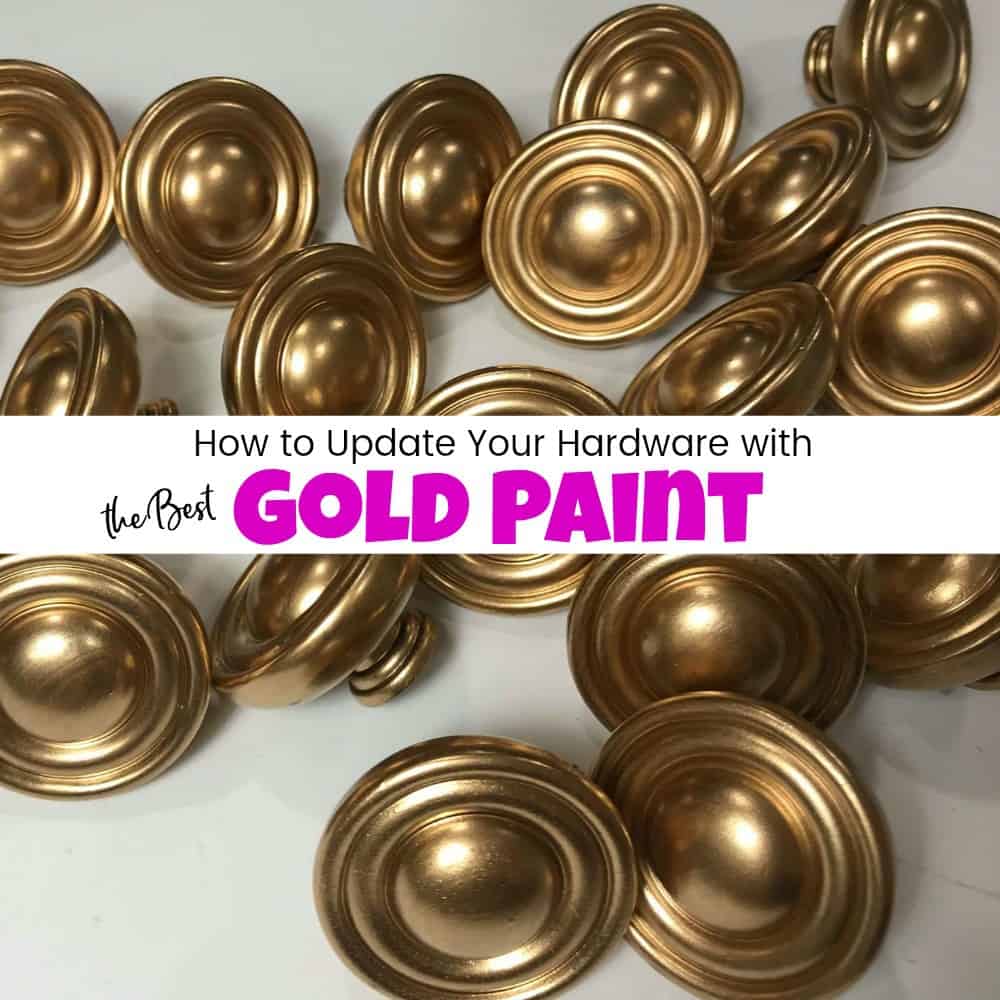 You can also find this same liquid gold leaf on a mirror makeover here: Gold Leaf Mirror Makeover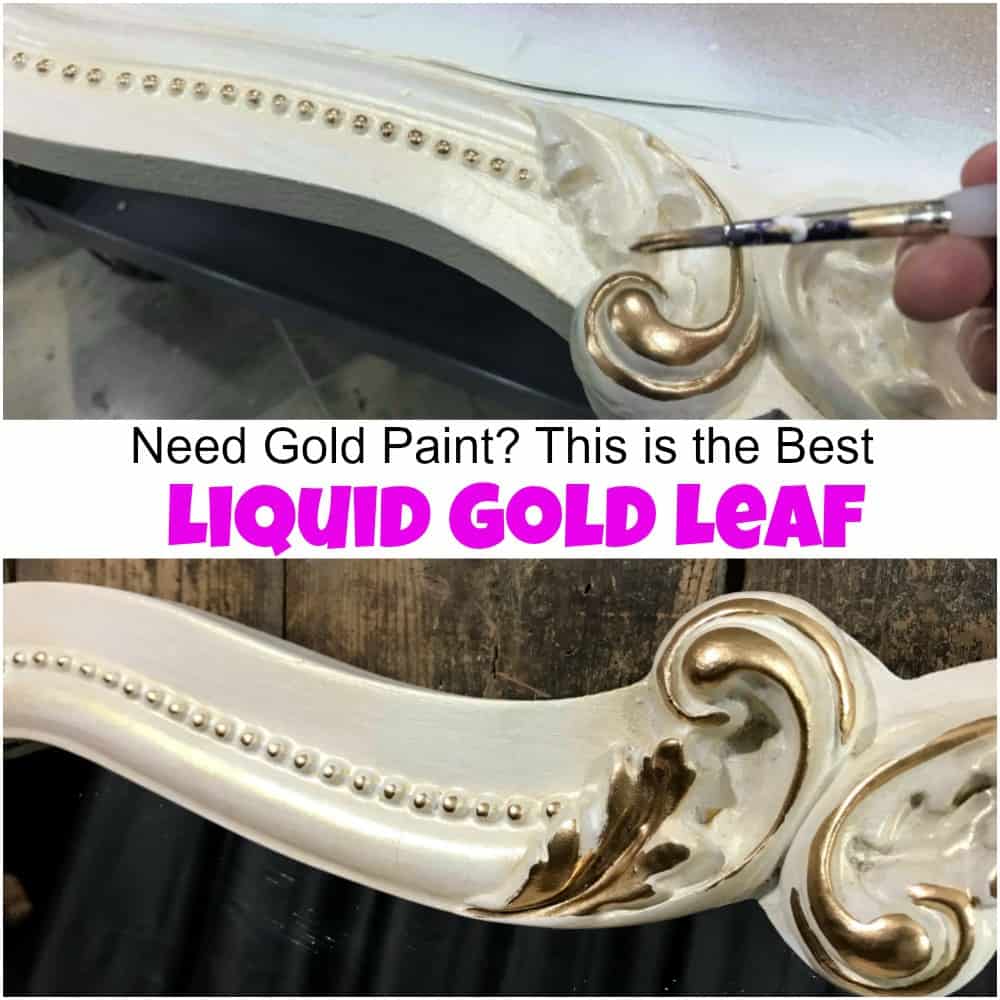 Prefer smaller craft projects? Check it out on these DIY Gold Leaf Coasters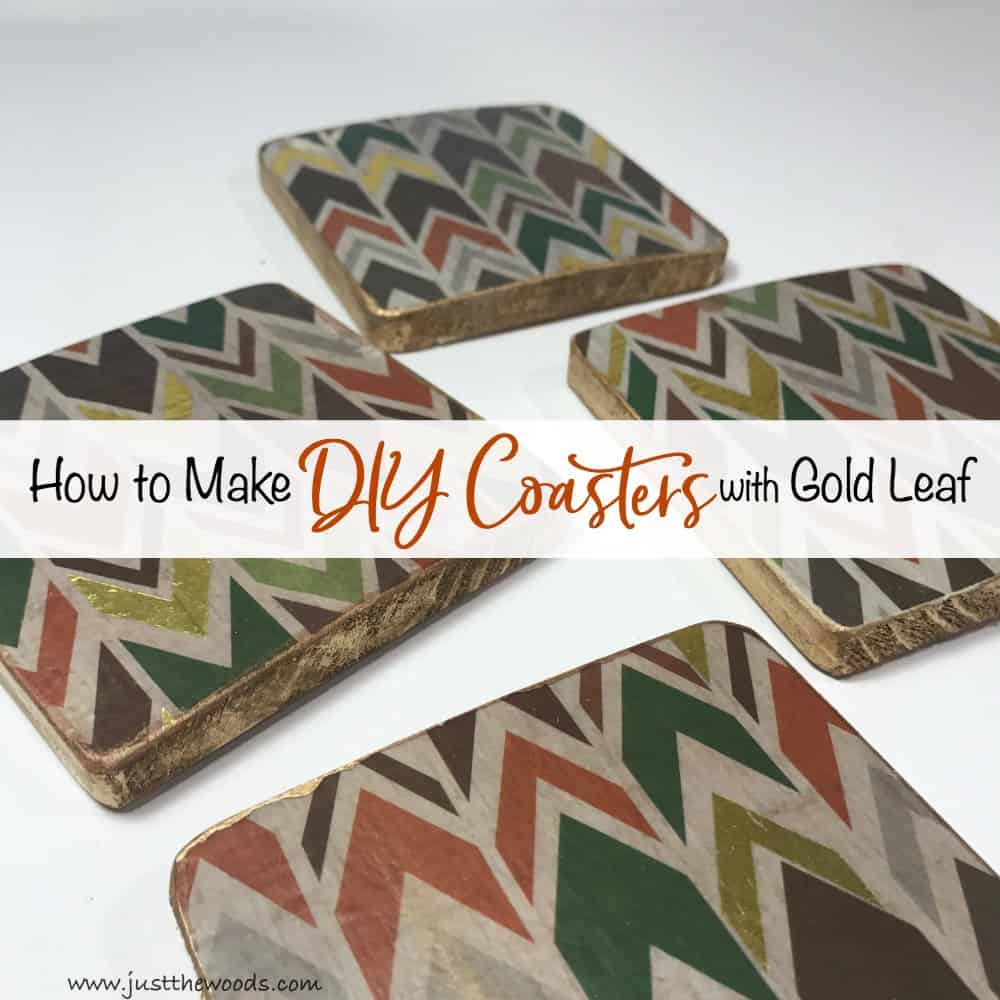 Don't Forget – Follow Just the Woods and Share this post to Inspire others:
FACEBOOK  *  INSTAGRAM  *  PINTEREST
 Stay connected! For more tips and tricks sign up here :