Not sure what to do with old sweaters? There are many things to do with upcycled sweaters.
Easy Peasy Upcycled Sweaters Project
Do you have any old sweaters sitting in your drawers or hanging in your closet? Whether you gained a few pounds, lost a few or maybe just don't wear them anymore. Looking for things to make with old sweaters? How about a warm and cozy hat? This is the perfect and so easy sweater upcycle project that can be done in under an hour.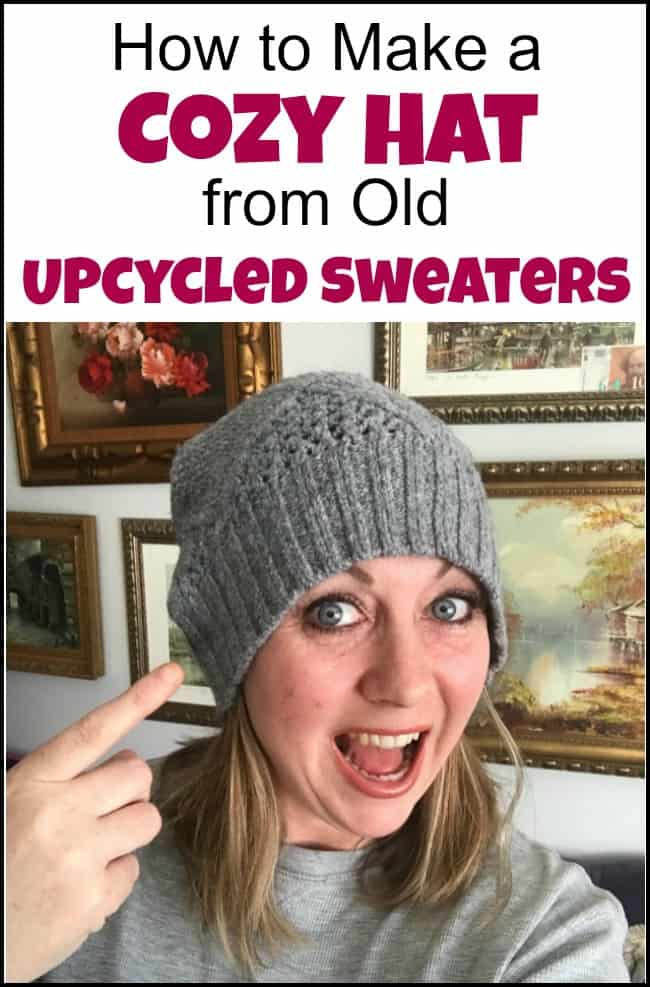 Disclosure: This post contains affiliate links for your convenience. Click here for my full disclosure policy.

How to Make a DIY Hat from an Old Sweater
Materials Needed / Source List:
Old Sweater
Scissors
Needle and Thread

You will need very basic sewing knowledge
Easy Upcycled Sweaters DIY
I confess that I was supposed to be doing something else when I made the decision that I would make myself a 'new' hat from my old sweater. This old sweater had been in the closet, then on the dresser and finally, now it's sweater upcycle time. It's one of those cozy sweaters that you just can't bring yourself to get rid of even after it no longer fits.
Here are the basic steps to upcycle sweaters into a cozy hat:
Cutting your old sweater
Lay your sweater out flat and make sure to line up the bottom of the front of the sweater with the bottom of the back of the sweater.
Then grab a hat that you already have to use as a template. I'm using my favorite slouchy hat that has gotten a little too slouchy and stretched out. Place your old hat on your old sweater with the bottoms lined up.
Next, cut your sweater along the outer edge of your old hat. I'm sure it may help to draw a line or pin the hat to the sweater. But you can take risks, and live wild and just cut around the hat freely. I would definitely suggest using sharp scissors, otherwise, you may have a tough time cutting through your old sweater. You can get yourself new scissors (HERE)
You should now have something that resembles the shape of a hat cut out from your old sweater.
Click here to Pin this post for later.
Sewing Your Hat Together
Make sure to flip the sweater, soon to be hat around so that the outside is on the inside. Then grab grandma's old sewing box or your sewing box. Or a needle and a thread. This is actually my grandmother's sewing box. There must be thread in here from before I was even born!
And these old tomato pin holders! I think all grandmas had one of these, or maybe that's just my personal memories. If you don't have a sewing kit, you can get one for a reasonable price (

HERE

)

Ok, back to our recycled sweater. Thread your needle with some thread. Since your thread will be on the inside of the hat you can probably get away with using any color thread. My eyesight isn't what it used to be so I use grandma's old needle threader. You can find these (HERE)
Now, start at one end and sew the perimeter of your cut hat. I don't really know how to explain the sewing part. My mother taught me the basics of how to sew when I was four years old. I'm hoping that you can get this part on your own.
Click here to Pin this post for later.

Make sure that when you get to the end to knot your thread a few times and trim off the excess thread.
Your upcycled sweater should be looking more like a hat now! Make sure to flip your repurposed sweater right side out.
Click here to Pin this post for later.
Repurposed Sweater to Cozy Hat
That's, it! You're all done. Try it on and see how it fits. This one turned out great and covers my ears to keep them nice and warm during these cold and windy days.
This upcycled sweaters craft literally took all of about 20 minutes from start to finish and I have to tell you that it's even warmer than my previous hat! I even have enough left over from my old sweater to make a matching hat for my little buddy Layla. Add that to the 'to-do' list.
Click here to Pin this post for later.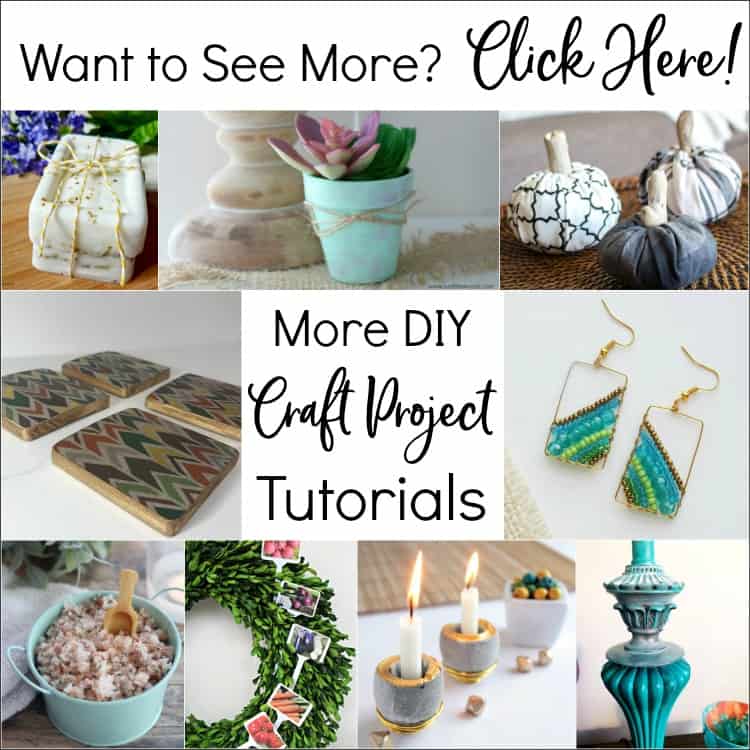 Don't Forget – Follow Just the Woods and Share this post to Inspire others:
FACEBOOK * INSTAGRAM * PINTEREST
Stay connected! For more tips and tricks sign up here :