Ready for the best no bake chocolate oat bars you will ever make? These amazing oatmeal bars are gluten-free and refined sugar-free making them nearly guilt-free. Everything in moderation. Though, you may feel the desire to devour the entire batch of these chocolate oat bars its probably not a good idea.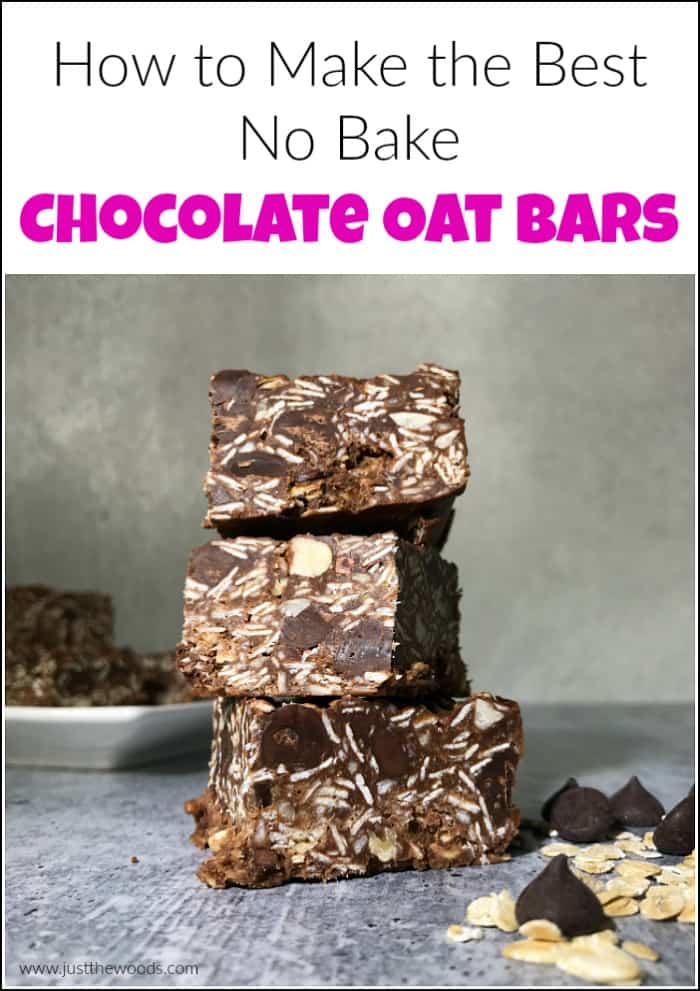 Disclosure: This clean eating chocolate oat bar recipe post contains affiliate links for your convenience. Click here for my full disclosure policy.

Best No Bake Oatmeal Bar Recipe
What You Will Need (Full Printable Recipe Available Below)
Ingredients:
Dry:
2 cups rolled oats
1 cup unsweetened shredded coconut
1/2 cup + 2 Tbsp 85% cacao chocolate chips
1/2 cup + 2 Tbps 100% cacao chocolate chips
1/8 cup raw cacao nibs
1/2 cup chopped nuts (almonds, cashews, walnuts. pecans, etc)
Wet:
1/2 cup raw honey
1/2 cup coconut oil
Nut butter

1/2 cup natural peanut butter
1/2 cup natural almond butter

1 tsp vanilla extract
I am all about eating healthy and clean eating. If you are new to a clean eating way of life then you need to check out Everything You Need to Know about a Clean Eating Diet. You can also see how I, personally have lost 50 lbs and am keeping it off by following a clean eating diet here: How I Lost 50 Lbs Clean Eating. I tend to try different things and mix different flavors to keep meals healthy and tasty. Snacks are also my jam. I love making homemade protein bars, muffins, and energy bites. You can never have too many snacks on hand. Just don't eat them all at once.
How to Make Healthy Oatmeal Bars
Before I get into how to make these chocolate oatmeal peanut butter bars I want to mention that they are a hit with every single person who has tasted them. My husband asks for a batch to bring to work, my kids love them and even friends drool over them. Also, keep in mind that I am a DIY blogger first, so my recipe posts may be a bit longer than you are used to. That being said, let's get started
No Bake Chocolate Oat Bars Ingredients:
First, and foremost we need to gather our ingredients.
Oats
These, like most clean eating desserts, are full of raw and organic ingredients. The oats are rolled oats and not quick oats. I also prefer gluten-free and order these gluten-free organic rolled oats online HERE. These oats are also great for making apple oatmeal muffins.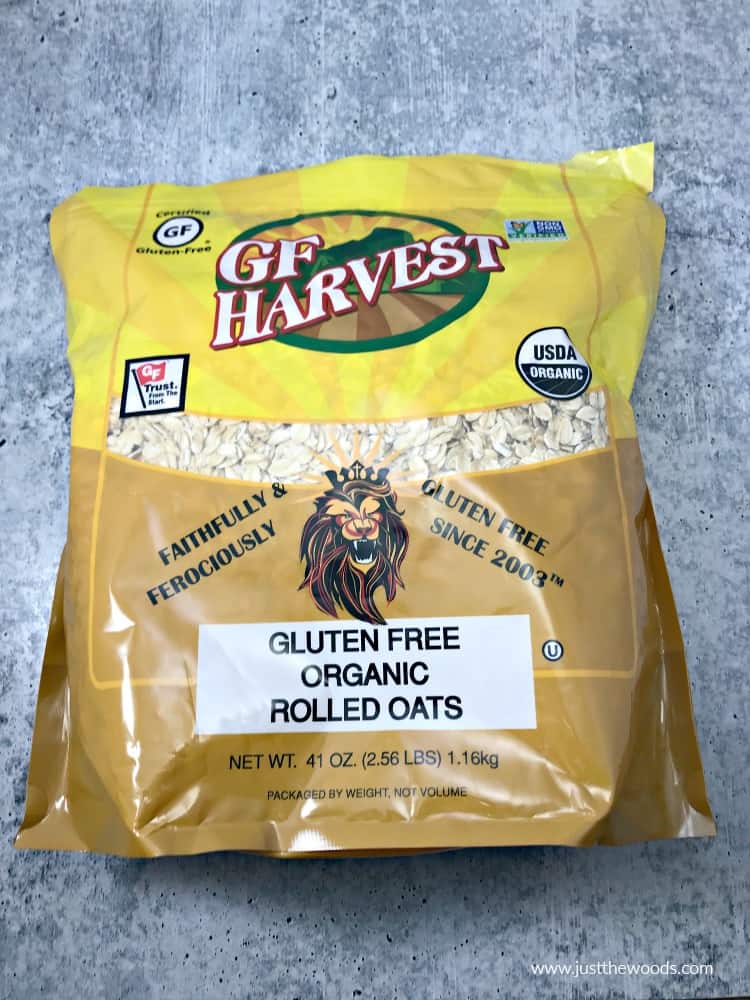 Nut Butters
As far as peanut butter and almond butter I absolutely love Trader Joe's brand. If you don't have a Trader Joe's near you, you can order them online HERE. But even if you prefer not to order online just make sure to read the label and ingredients. Make sure that the only ingredient in your peanut butter is peanuts, and in your almond butter is almonds. Many brands tend to sneak in extra oils or sugars that you don't need.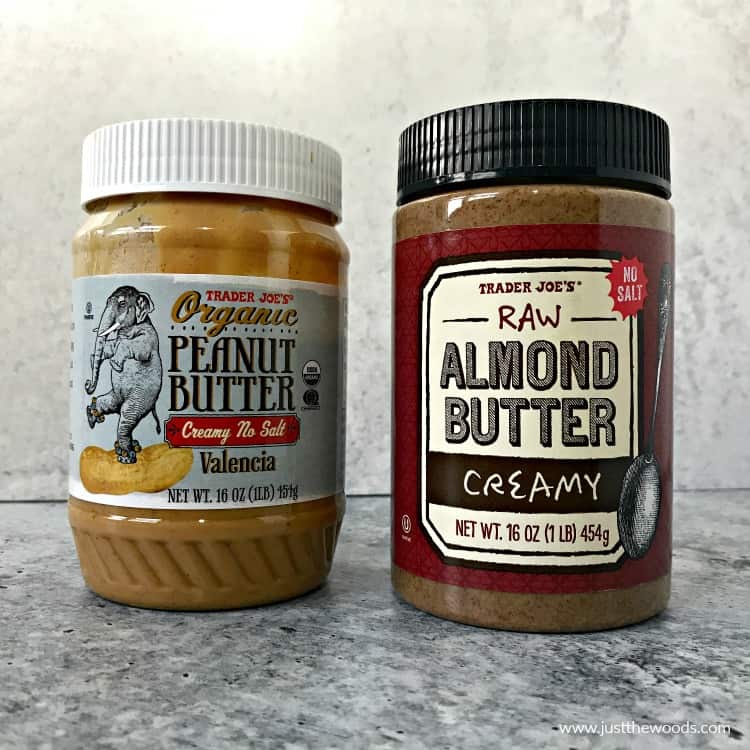 Honey
To keep these healthy oat bars refined sugar-free, we are using raw honey as a sweetener. Honey is a much better alternative to traditional table sugar. I often get this brand online HERE.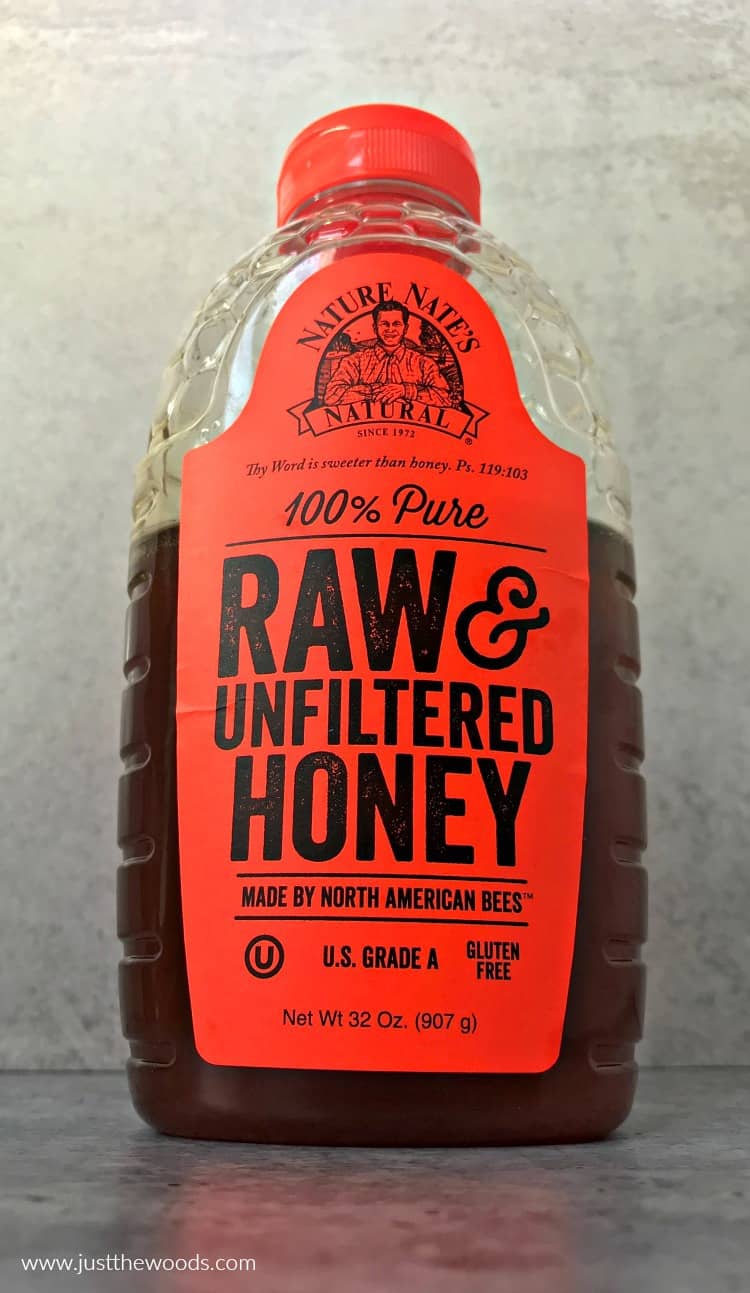 Coconut
Another staple in my kitchen is organic, unrefined coconut oil. Get some online HERE.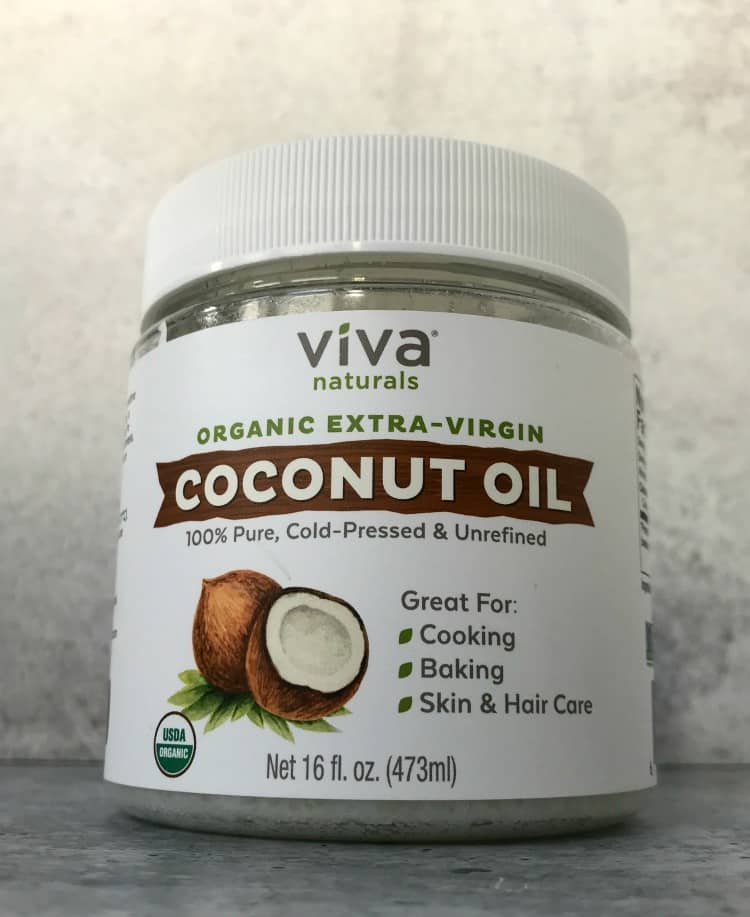 I never realized I needed so much shredded unsweetened coconut until all of a sudden I do. If you get yours at the grocery store make sure to look for unsweetened. They often sneak in that unnecessary sugar when you aren't looking. If you prefer to order online, like me, you can get this one HERE.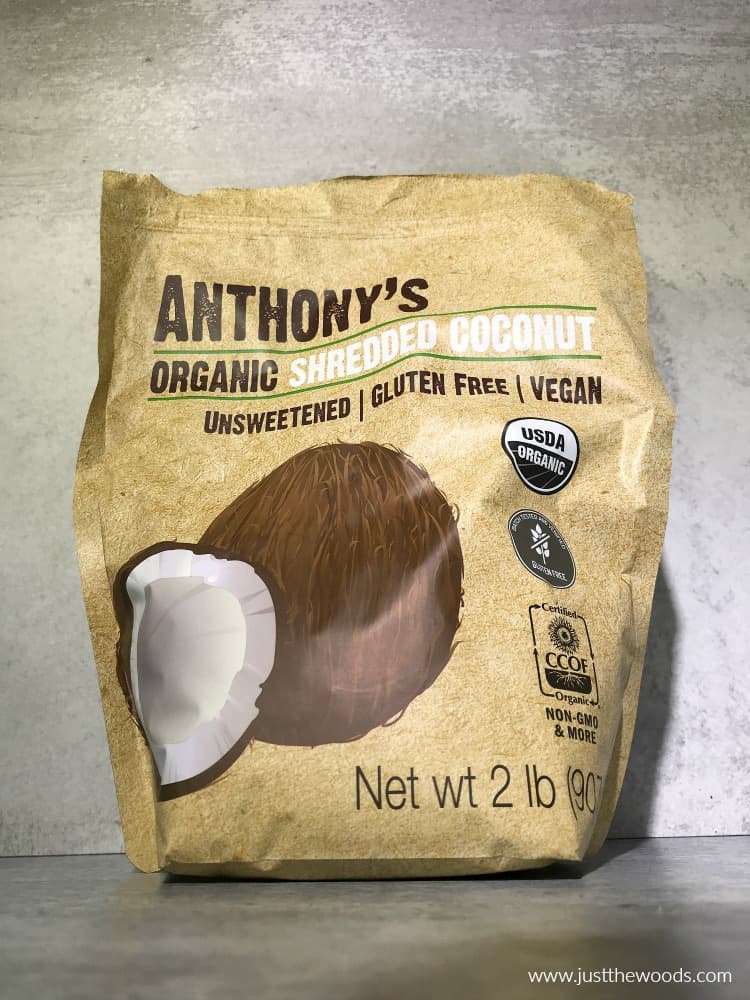 Nuts
When it comes to the nuts, I always keep random nuts in my pantry to snack on here and there. Avoid the salted kind and look for natural/organic/raw. Again, check the ingredients and make sure there is only one ingredient – the nut. And stay away from any with added sugar, salt, and oil. I often use any nut combination for these homemade oatmeal bars from walnuts, almonds, cashews, and pecans. If you prefer your nuts already mixed you can get raw, unsalted nuts online HERE.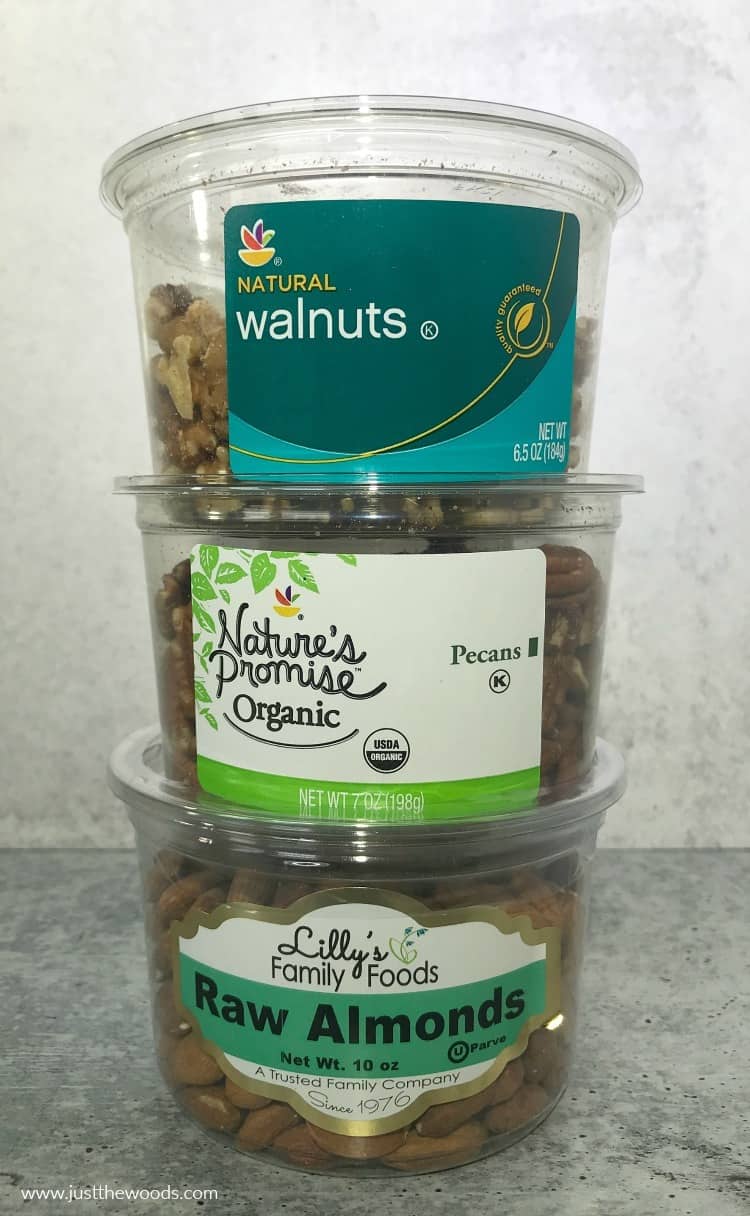 Chocolate
When it comes to making chocolate peanut butter oatmeal bars I guess you can say that the chocolate is pretty important. But it can also be loaded with sugar or sweetened with processed who knows what. To keep things clean I have found and love this brand of cacao chips from Pascha. The cacao is the most delicious chocolate, without any of the additives or ingredients that might trigger allergic reactions for those with food allergies or intolerances. I can never find it locally, so I always order online HERE. Sometimes you can find it cheaper HERE. I also always tend to mix both the 100% cacao with 85% cacao chips.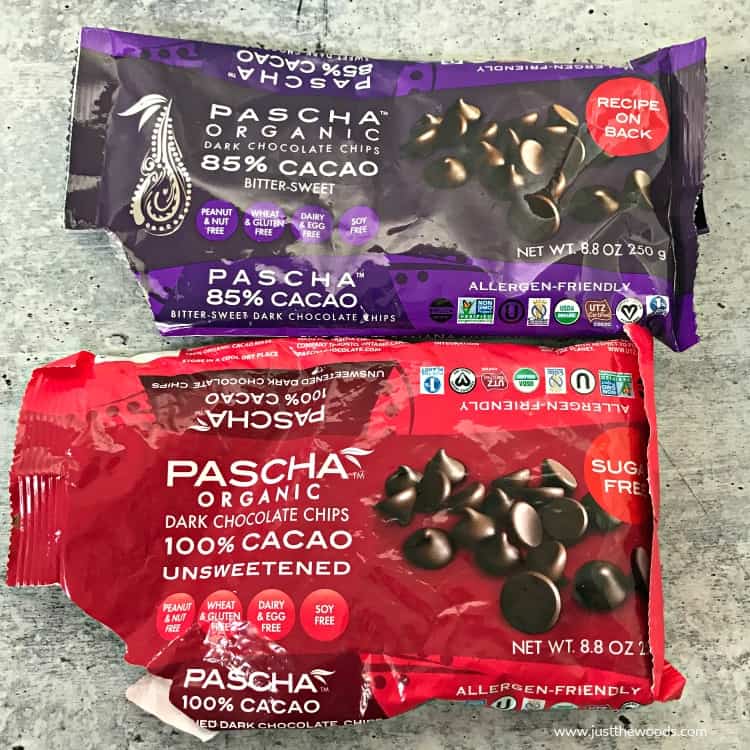 In addition to the cacao chips, we are also adding a few cacao nibs. The main difference is that the cacao chocolate chips will melt while the cacao nibs leave a bit of a crunch. But they are bitter, so don't try to snack on the nibs alone. They are best when including in a recipe. I get mine online HERE.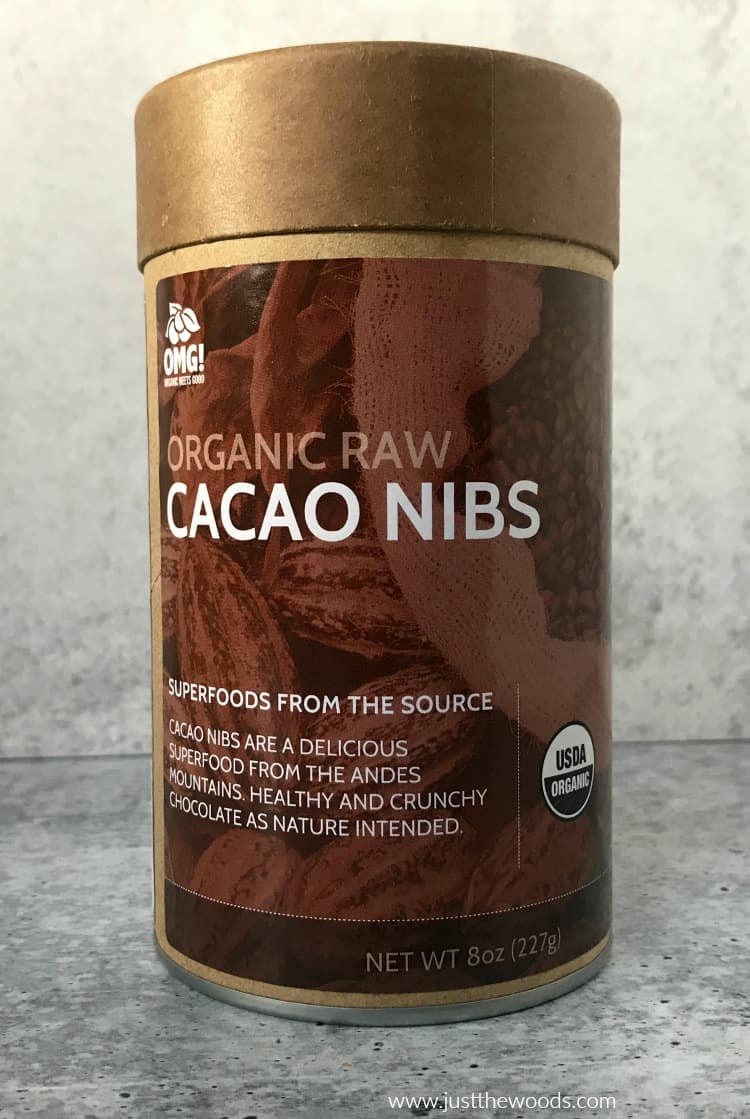 Vanilla
Last, but not least is the vanilla extract. I confess that I have made these chocolate peanut/almond butter no bake oatmeal bars both with and without the vanilla extract and I can't taste the difference. But, for the sake of the recipe, we will include it.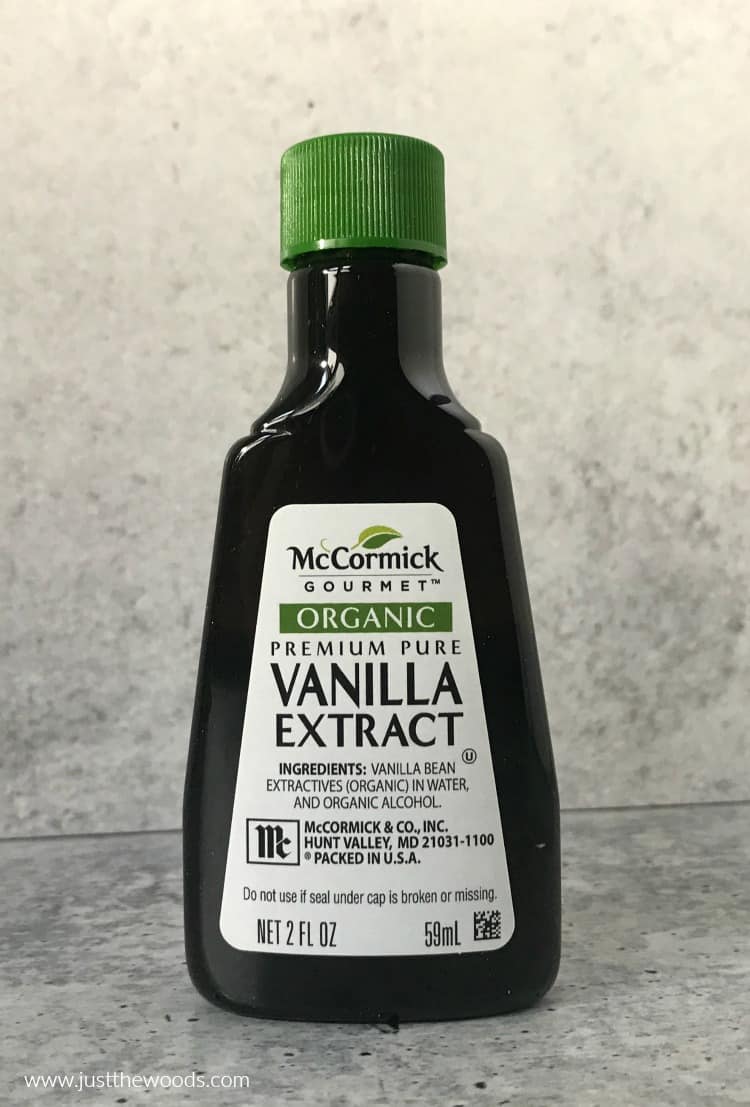 Pan Prep
Before we get started mixing our ingredients grab a standard brownie pan or baking pan. I use an 8×8 square pan for these chocolate oat bars. To minimize clean up I like to line the pan with parchment paper first.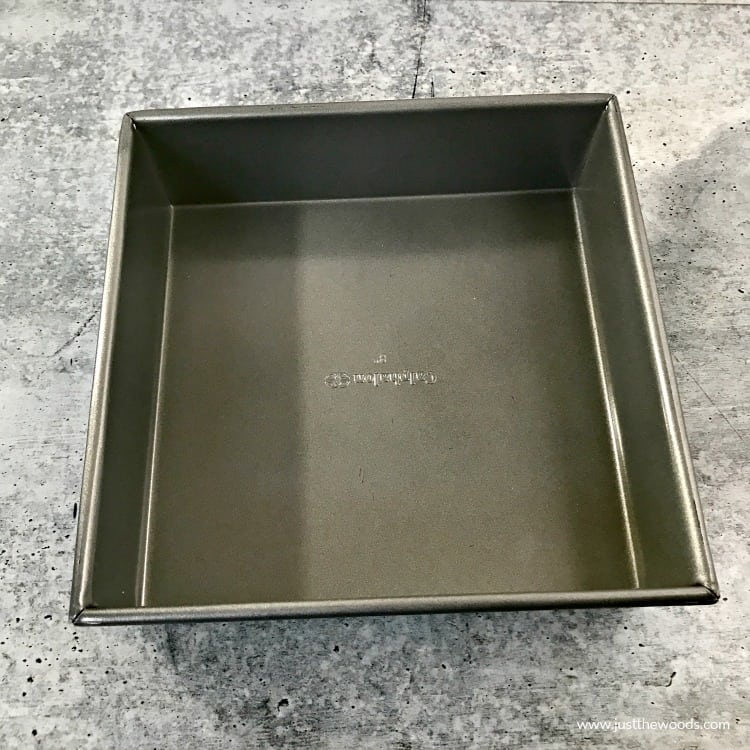 How to Make Easy Oatmeal Bars
Let's start with the dry ingredients. First, add your oats to a medium-sized bowl.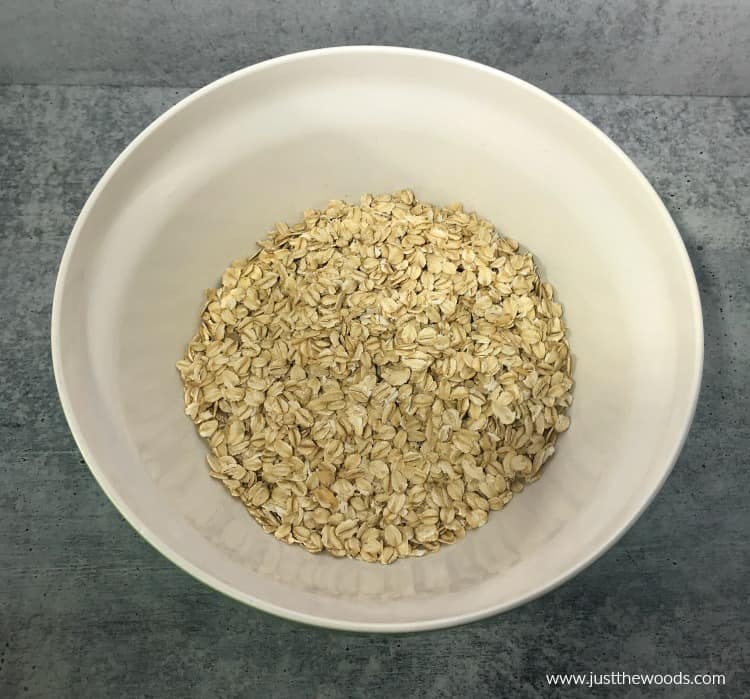 Next, add the unsweetened shredded coconut.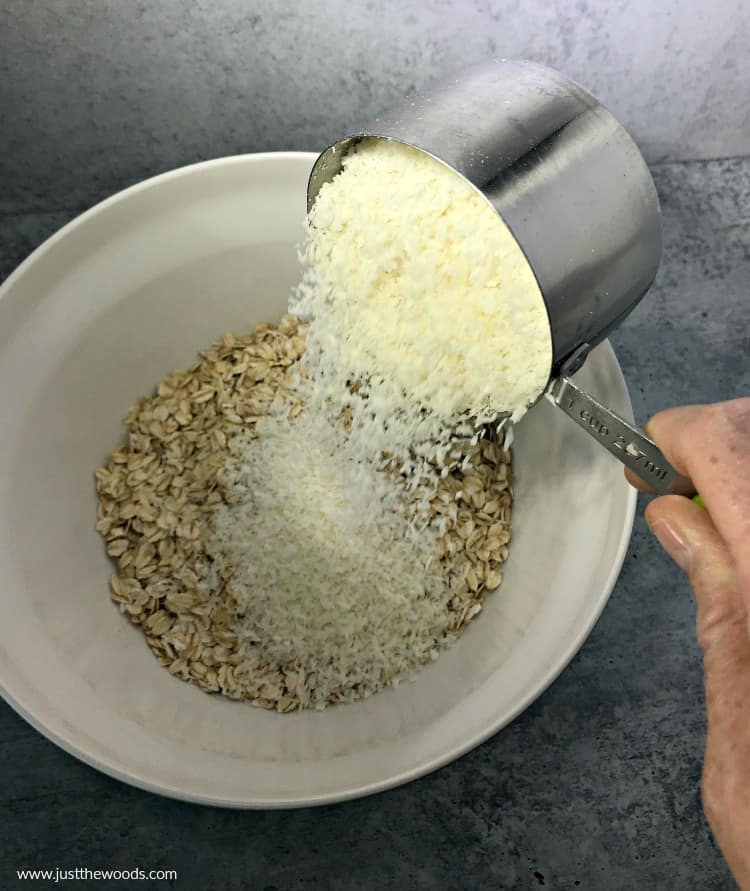 As far as the nuts go, I like to measure out my 1/2 cup of nuts first. Keep in mind that they are rather large and whole at this point. We need to smash them a little.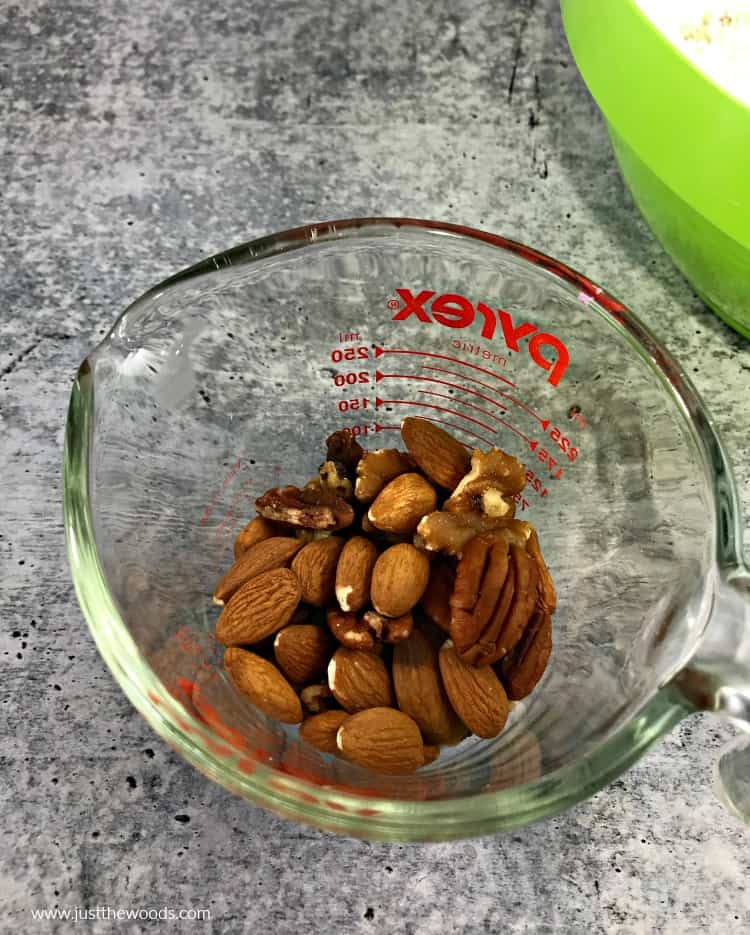 Next, place the nuts in a small plastic bag.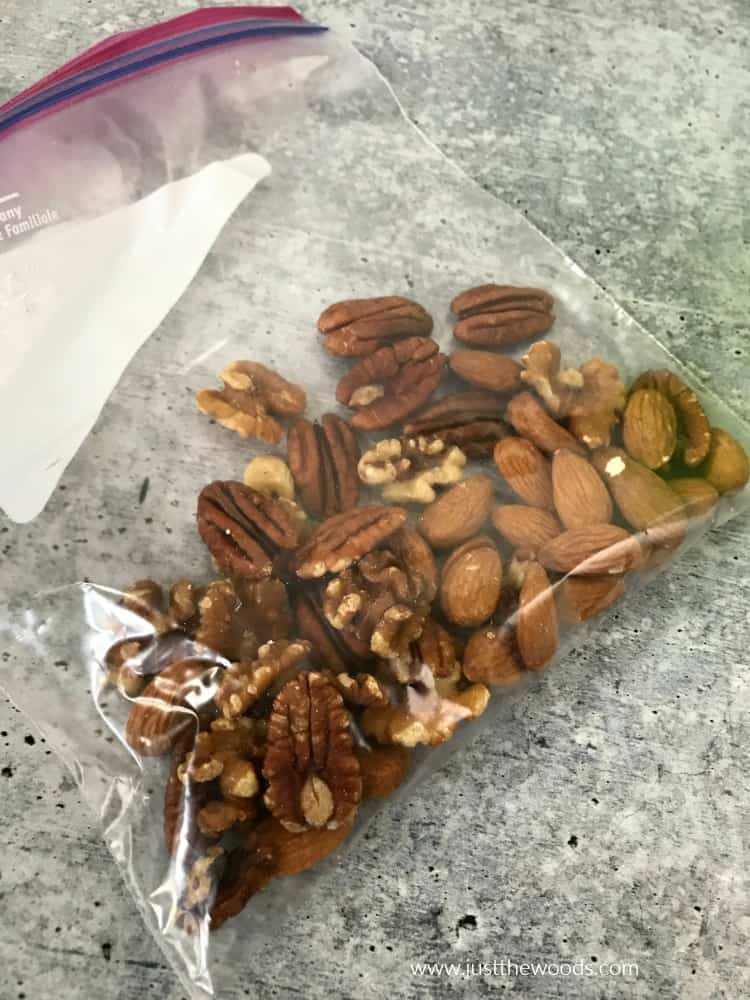 Using a small hammer, rolling pin or wine bottle (whatever is handy) – smash those nuts into smaller pieces.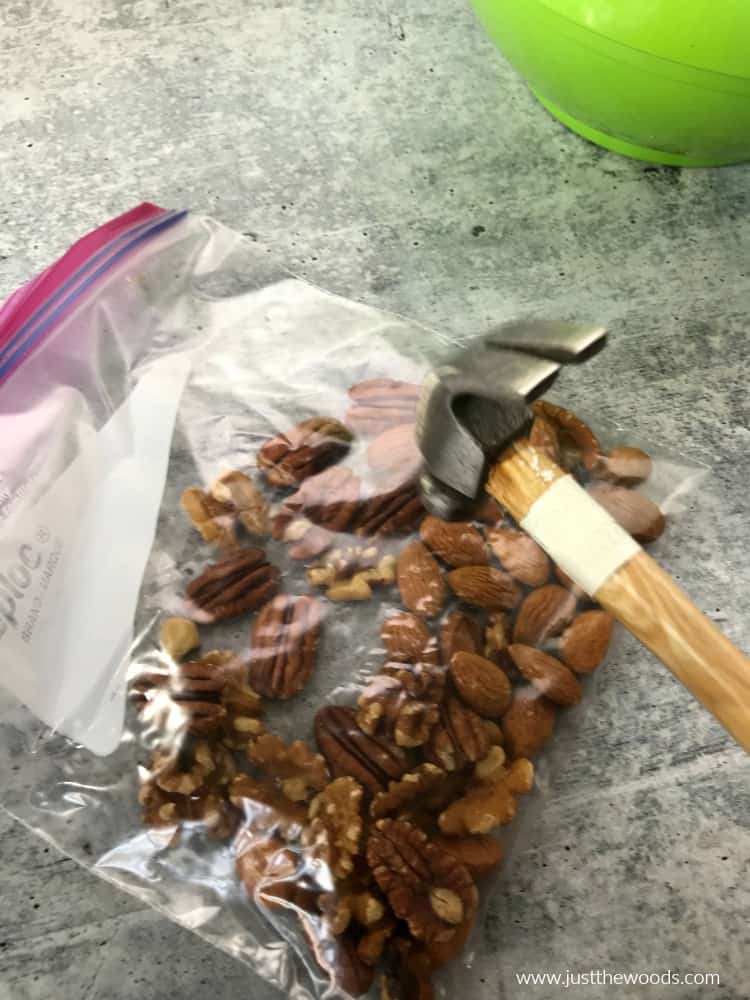 These are certainly more manageable now.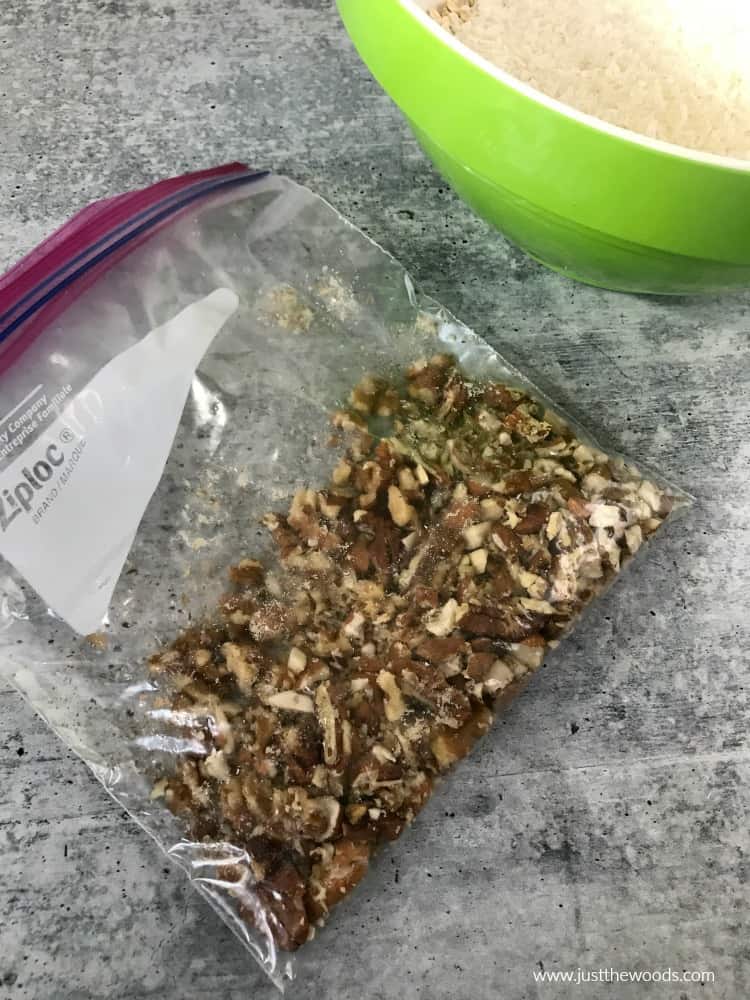 Go ahead and add the mixed nuts to the rest of the dry ingredients.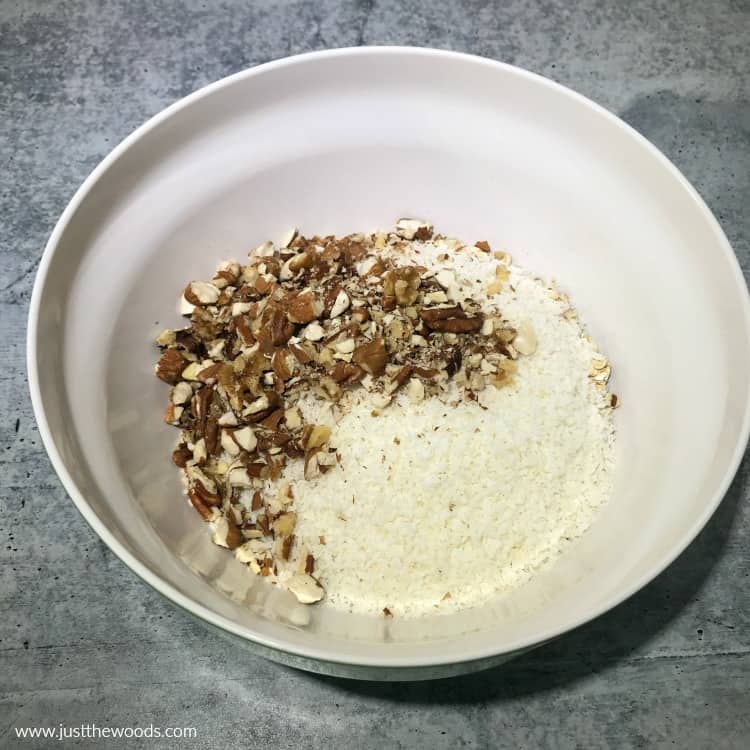 Next, measure out your cacao nibs and cacao chocolate chips.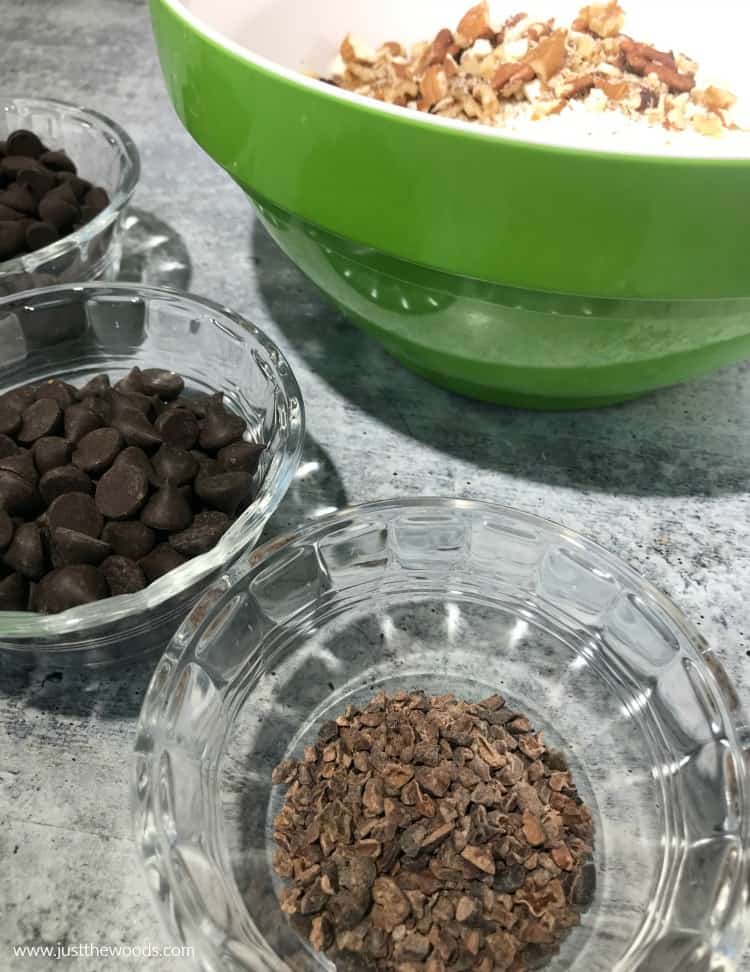 Add the last of your dry ingredients to the bowl and set aside.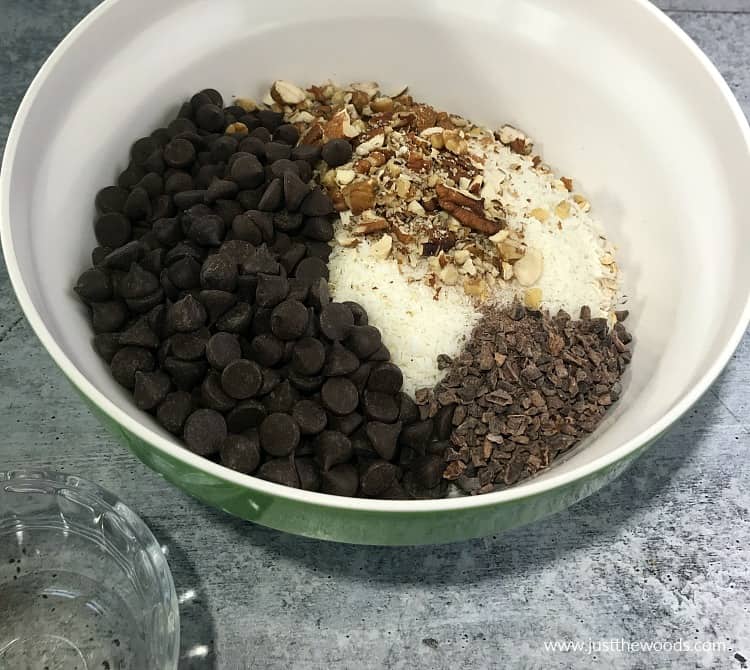 Wet Ingredients
Moving on to the wet ingredients, start by adding your peanut and almond butter to a medium-sized saucepan.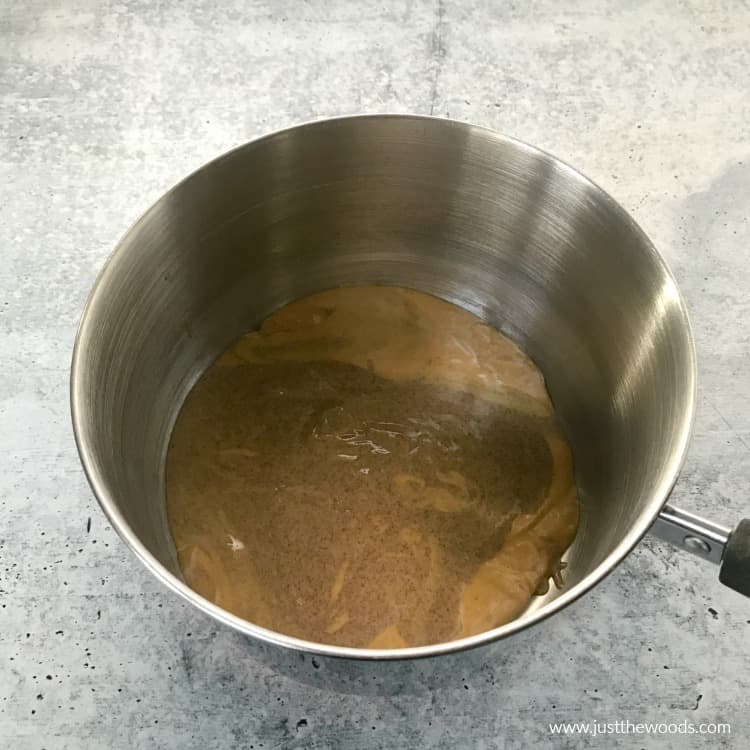 Next, add the coconut oil. If your coconut oil is hard you will want to soften it just a bit to make it easier.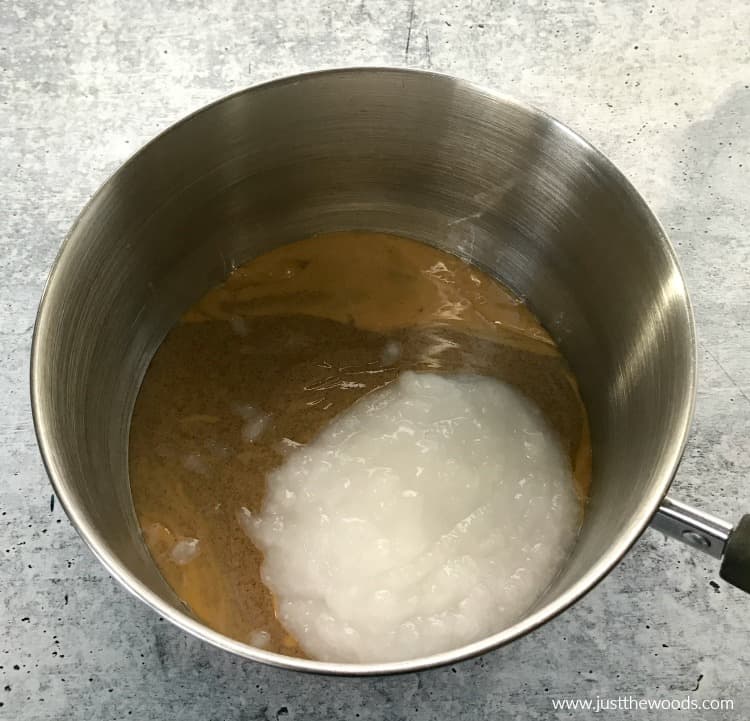 Add the honey to your pan.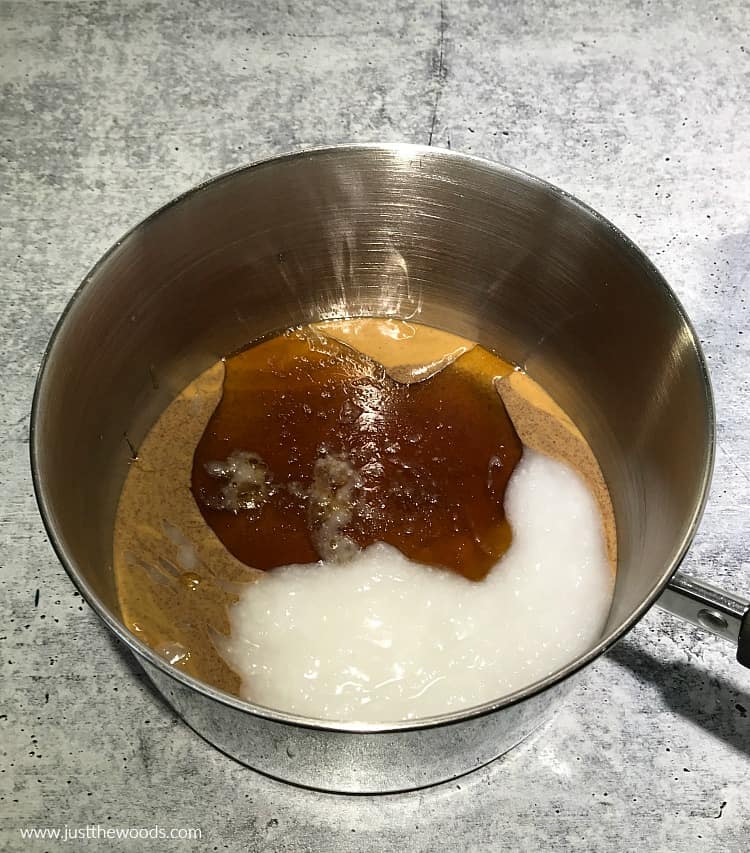 Heat the Wet Ingredients
You now will need to heat the wet ingredients on low heat.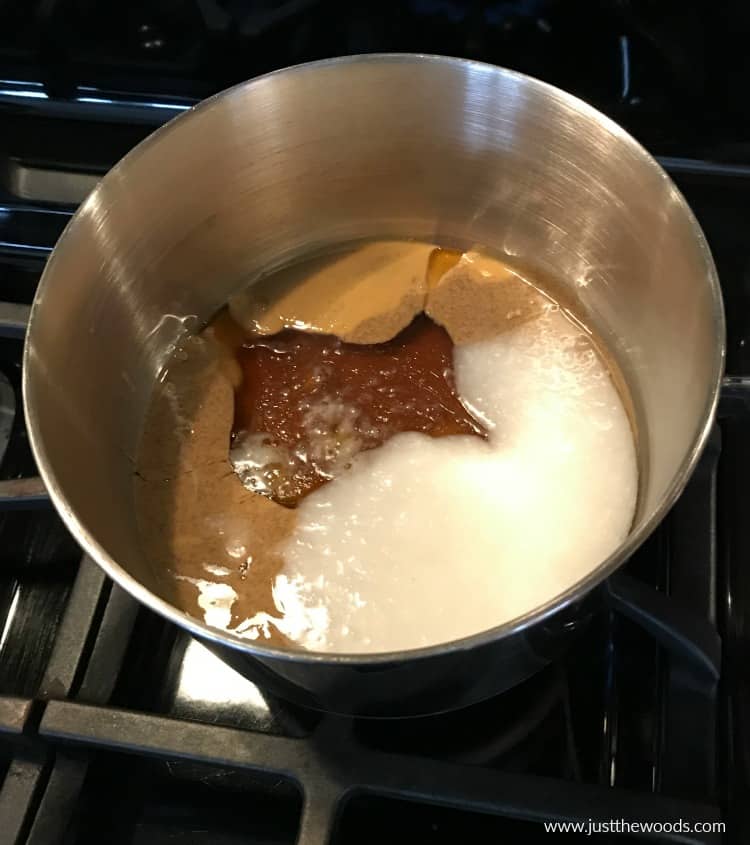 Make sure to stir the wet ingredients as they heat and melt together. Make sure to get out any lumps. Do not let it boil or burn.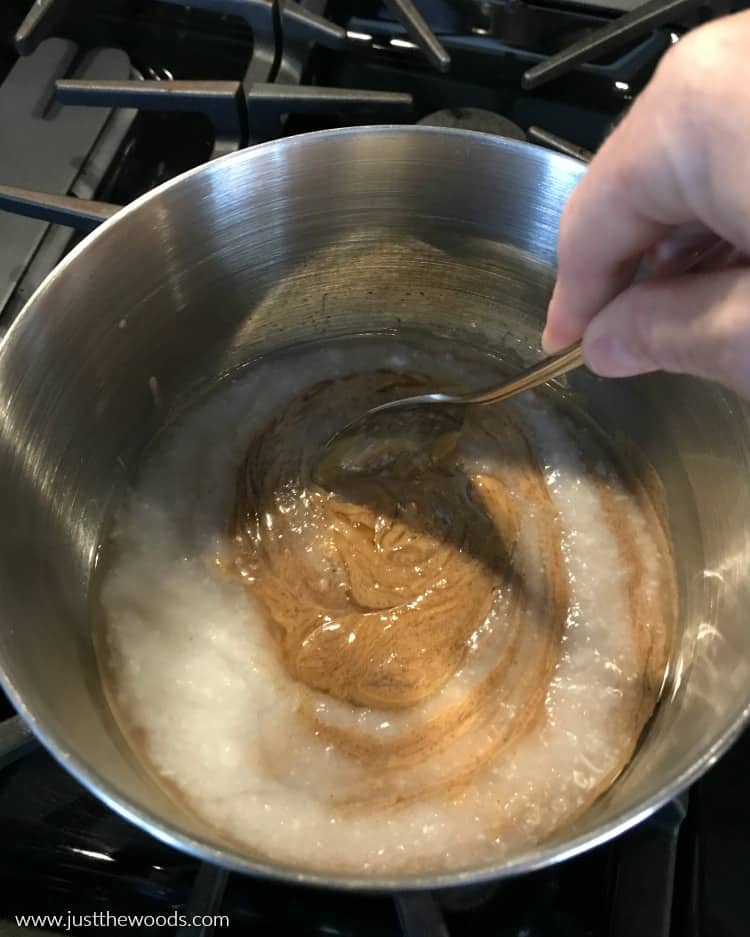 This step will only take a few moments, and you will have a nicely mixed smooth consistency. Once fully melted, remove from heat.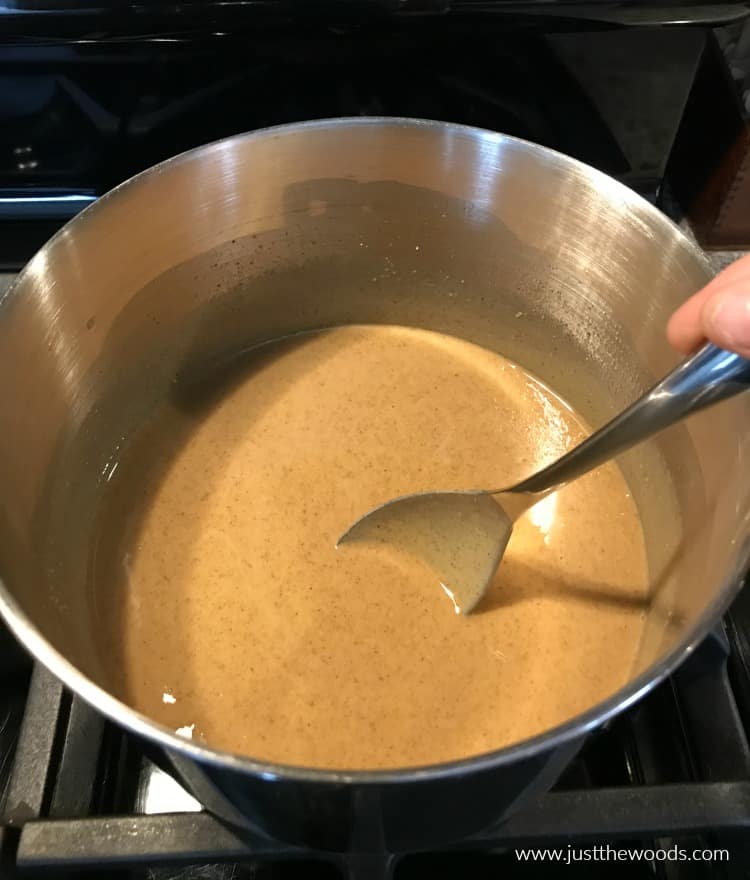 No Bake Chocolate Oat Bars – Mixing Wet & Dry
Now while the wet ingredients are still warm, as is the pan we need to carefully add the dry ingredients into the wet ingredients.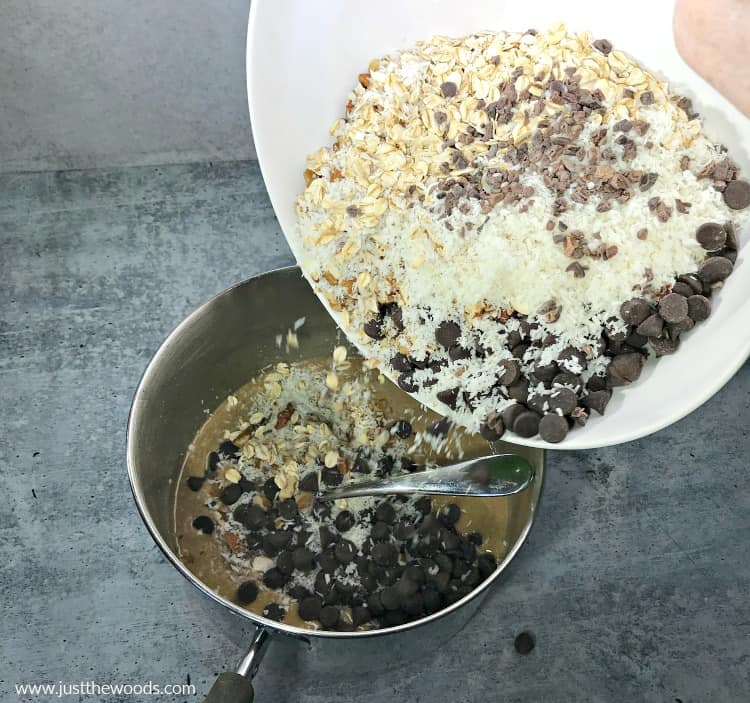 Stir all of the ingredients together. The warmth from the pan and wet ingredients will melt the chocolate chips.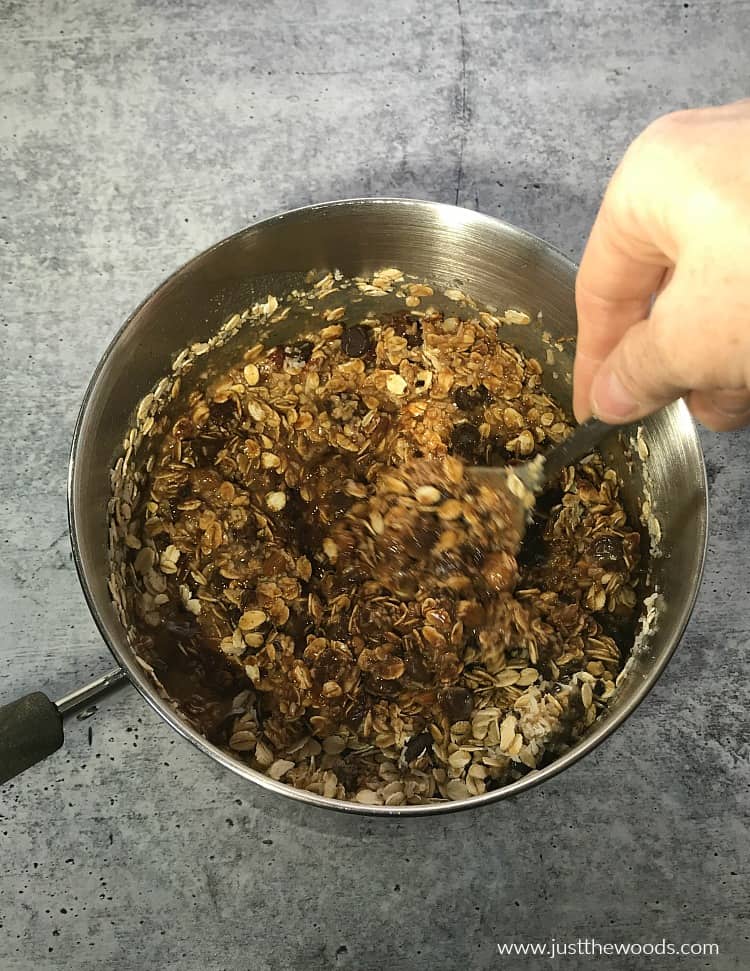 At this point, we will add the vanilla extract and continue to thoroughly mix everything well.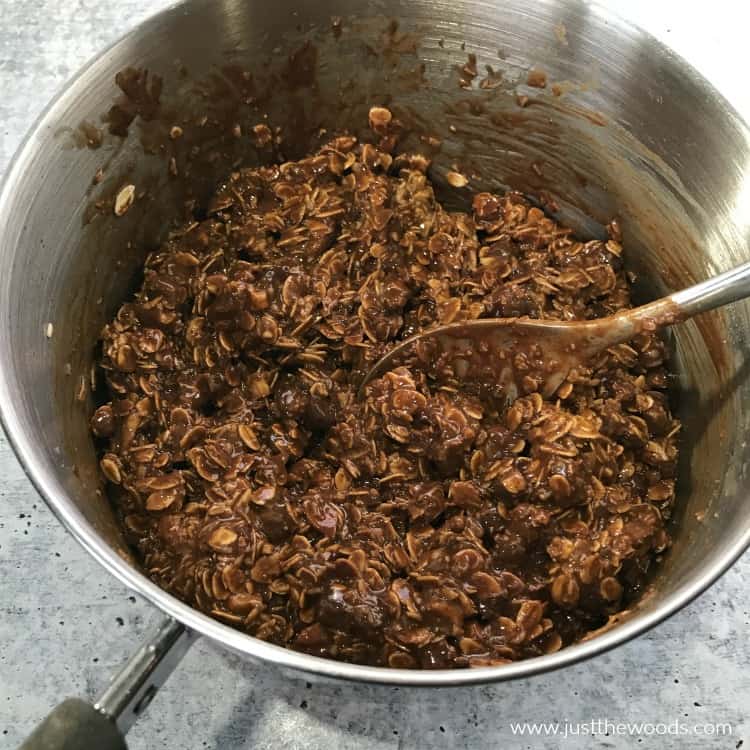 Once the mixture is fully combined you will spoon it into your parchment paper lined pan. Pop your healthy no-bake chocolate oat bars in the fridge to harden. As difficult as it is to wait you should leave them in for at least 4-6 hours. I often leave them overnight, to be honest.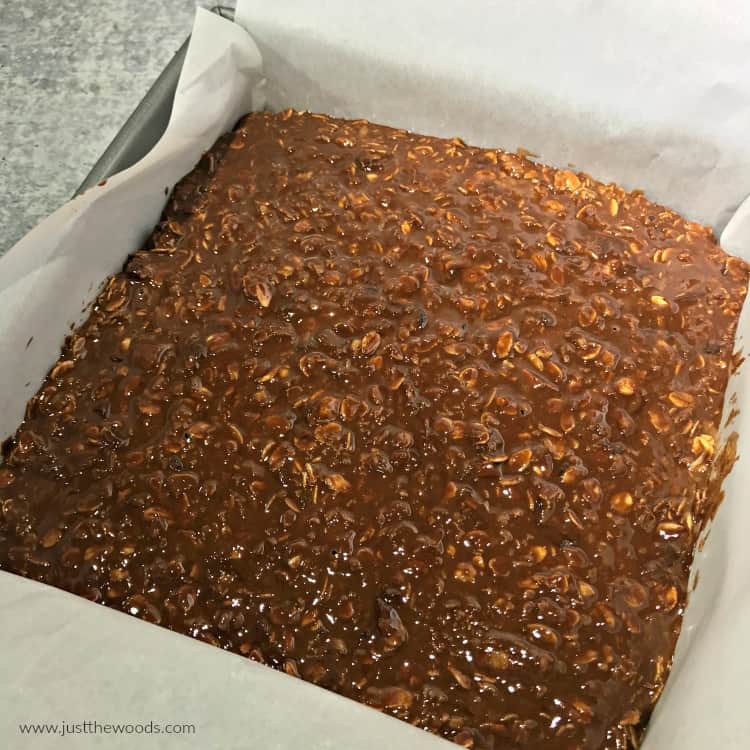 Remove Your No-Bake Oat Bars from Refrigerator
If you are patient enough, when your chocolate oat bars come out they will have hardened nicely and will be easier to cut.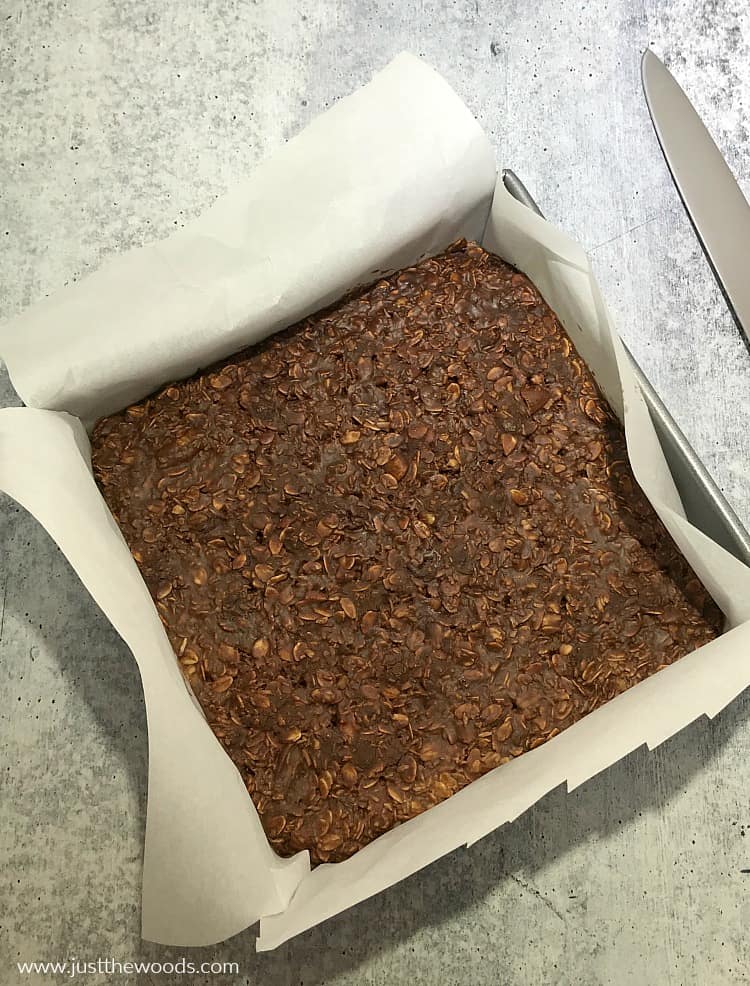 Gently, pull the parchment paper liner from the pan. If you are lucky the pan is still as clean as it was when we started. Use a long knife to cut your healthy homemade oatmeal bars. Depending on how big or small you decide to cut your chocolate oat bars will affect the calorie count. (with clean eating, I tend to focus more on ingredients than calories). I prefer to cut mine small and snack on them throughout the week. You can easily cut yours larger or however you prefer.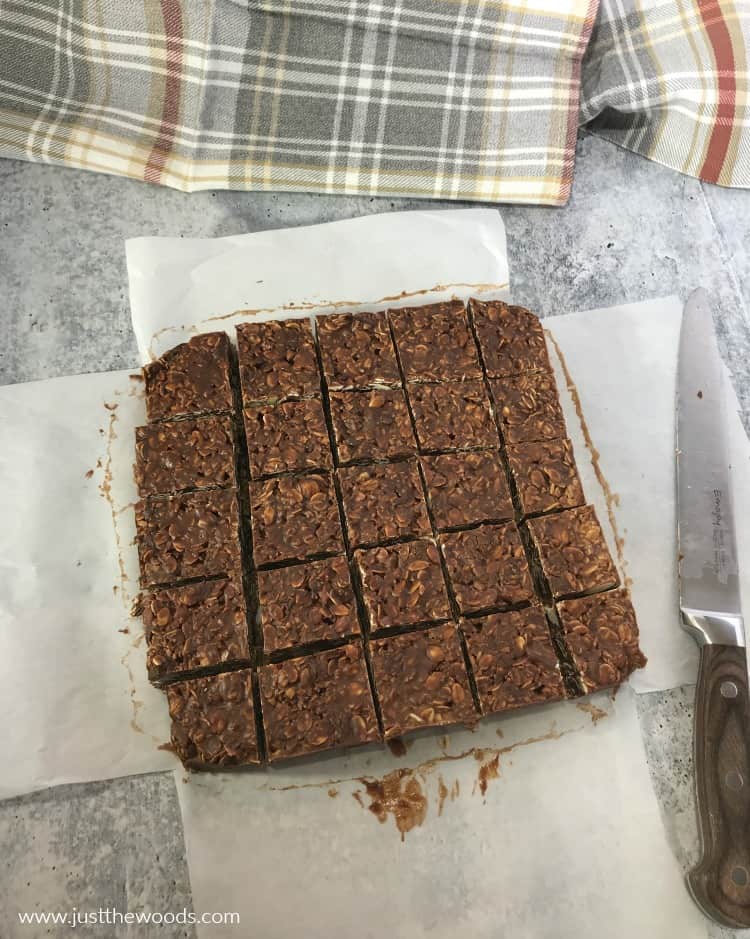 The Best No Bake Chocolate Oat Bars
Try not to eat them all at once!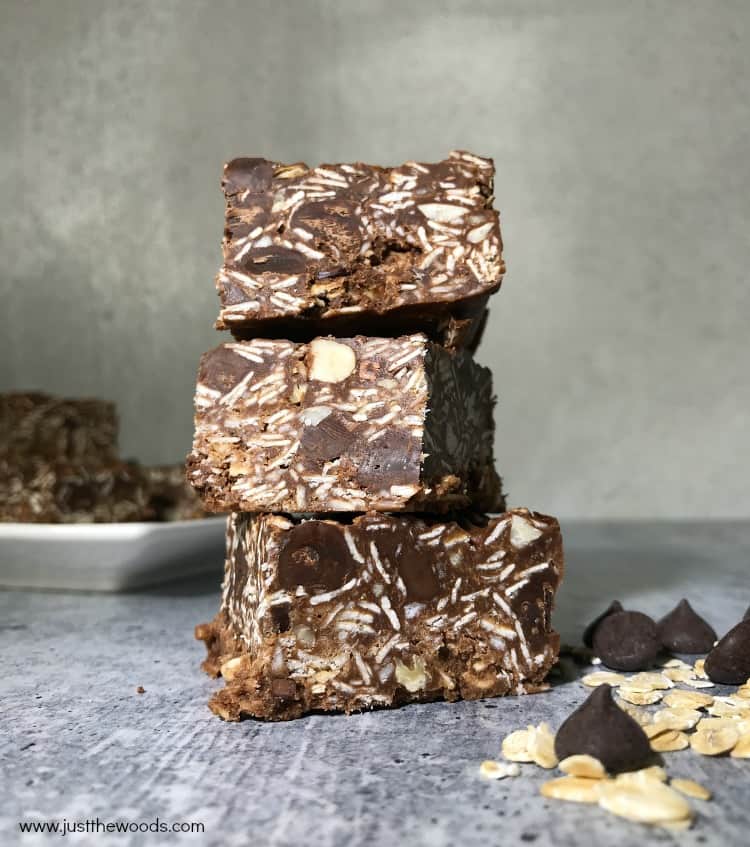 Easy No Bake Peanut Butter Chocolate Oat Bar Recipe (Printable Version)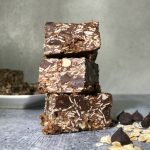 No Bake Chocolate Oat Bars
Ingredients
Dry Ingredients
2

cups

rolled oats

gluten free

1

cup

unsweetened shredded coconut

1/2

cup

85% cacao chocolate chips

plus 2 Tbsp

1/2

cup

100% cacao chocolate chips

plus 2 Tbsp

1/8

cup

raw cacao nibs

1/2

cup

chopped nuts

cashews, almonds, walnuts, pecans, etc
Wet Ingredients
1/2

cup

raw honey

1/2

cup

coconut oil
Nut Butter
1/2

cup

natural peanut butter

1/2

cup

natural almond butter

1

tsp

vanilla extract
Instructions
Line a baking pan with parchment paper (8x8 pan)

In a medium bowl mix all of your dry ingredients and set aside

In a medium saucepan combine your honey, coconut oil and nut butters

Warm on low heat, stirring well until all ingredients are melted and combined

Add your dry ingredients to the wet

Stir well until the chocolate chips melt from the heat of the wet ingredients

Add vanilla extract, stir well

Press all ingredients into your parchment paper-lined baking pan

Cool in the refrigerator for minimum 4-6 hours until hardened

Cut into squares and store in the fridge
For more healthy clean eating recipes make sure to follow my clean eating Pinterest board here: Clean Eating.


Don't Forget – Follow Just the Woods and Share this post to Inspire others:
FACEBOOK * INSTAGRAM * PINTEREST * RECIPES