DIY  Fake Book Box with Secret Storage
Vintage and decorative books and decorative book sets can be a unique addition to home decor. But what if you can't get your hands on those gorgeous leather-bound vintage books with the pretty scroll detail on the cover? You fake it til you make it, that's what you do! Adding a fake book to your decor or mixing in a faux book with secret storage works just as well. I use vintage books with staging all the time and I even have a stack of pretty decorative books in my living room.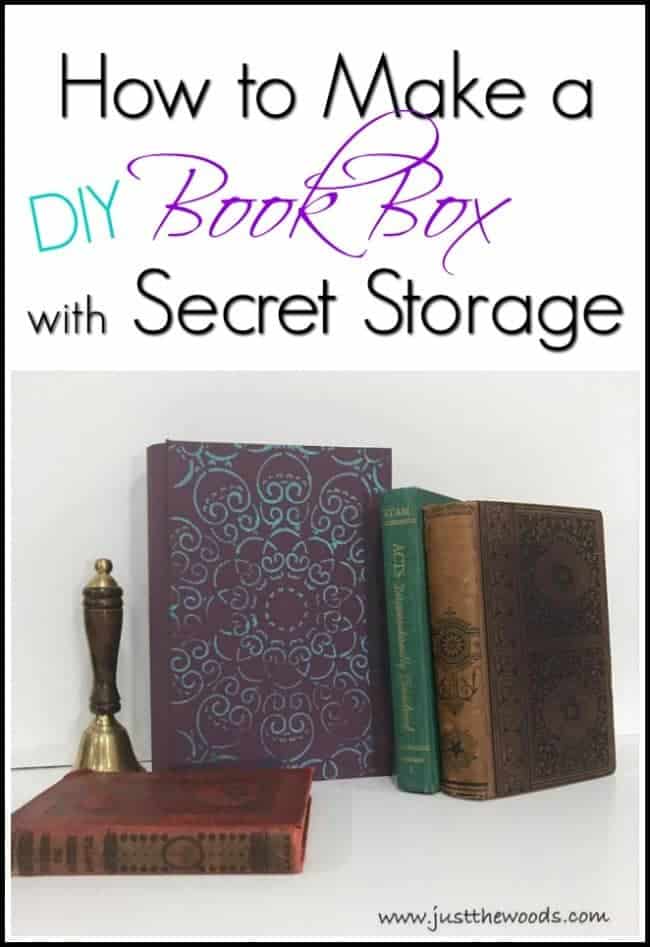 Disclosure: This post is sponsored by Deco Art and contains affiliate links for your convenience. Click here for my full disclosure policy.
How to Make a Fake Book Box for Home Decor
Simple Supplies
Before you begin you must gather a few simple supplies for your DIY faux book project.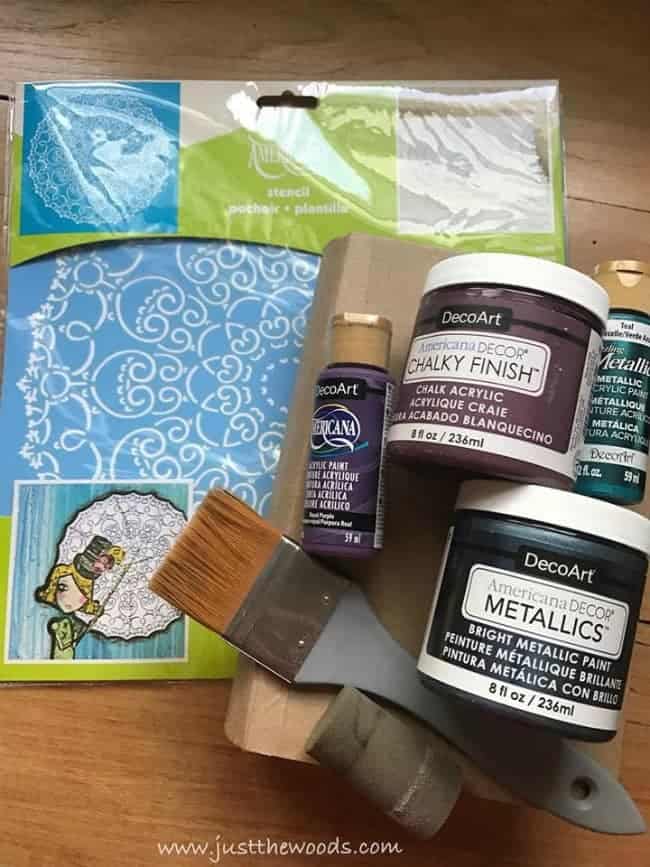 These paper mache book boxes are perfect for making a replica of the decorative books that you may stumble across in an antique shop but for much less. I scooped this one up for around $4.99!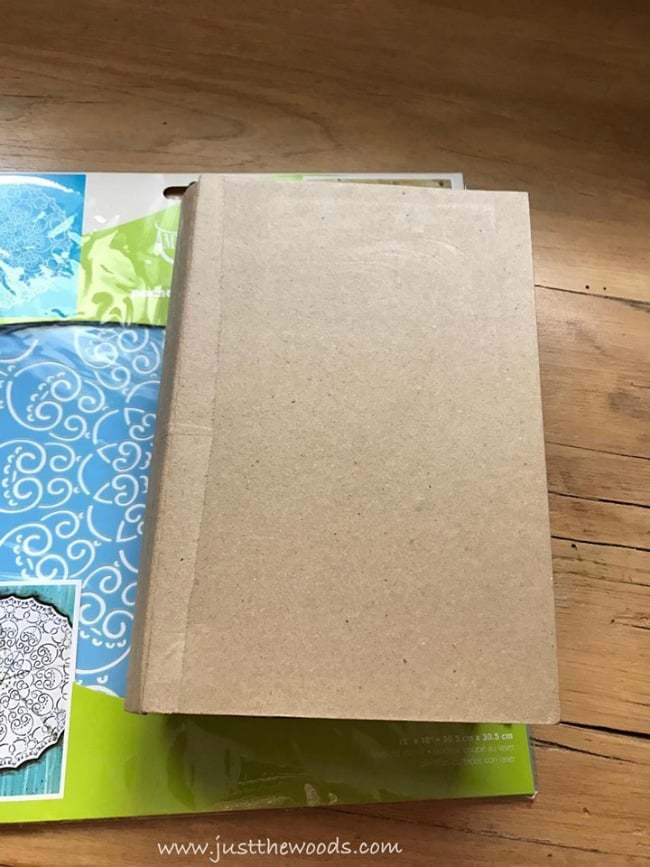 Painting A Faux Book
Choose your paint color and paint your book box both inside and out.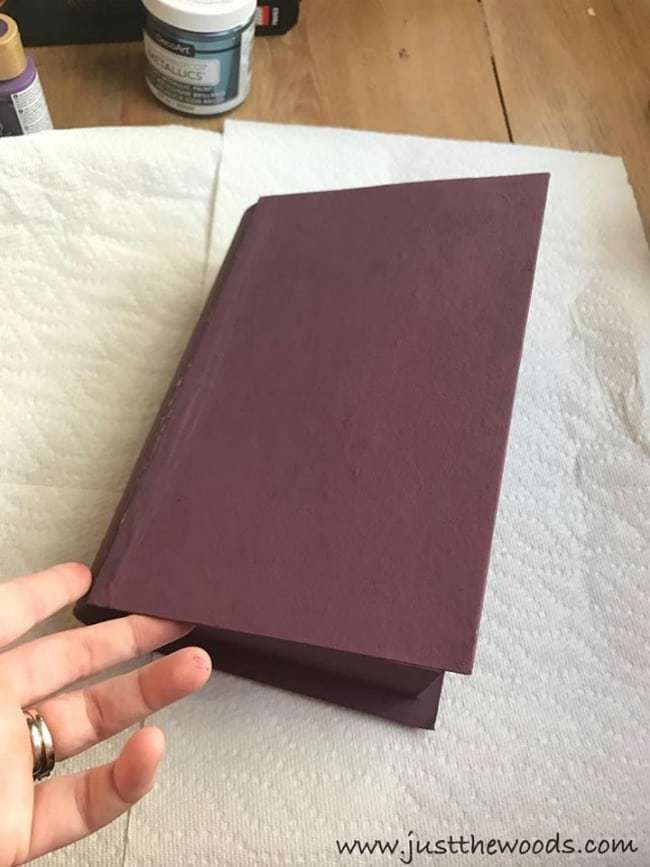 Next, grab your decorative stencil. This doily stencil is the perfect for this book cover. Click here for more projects with STENCILS.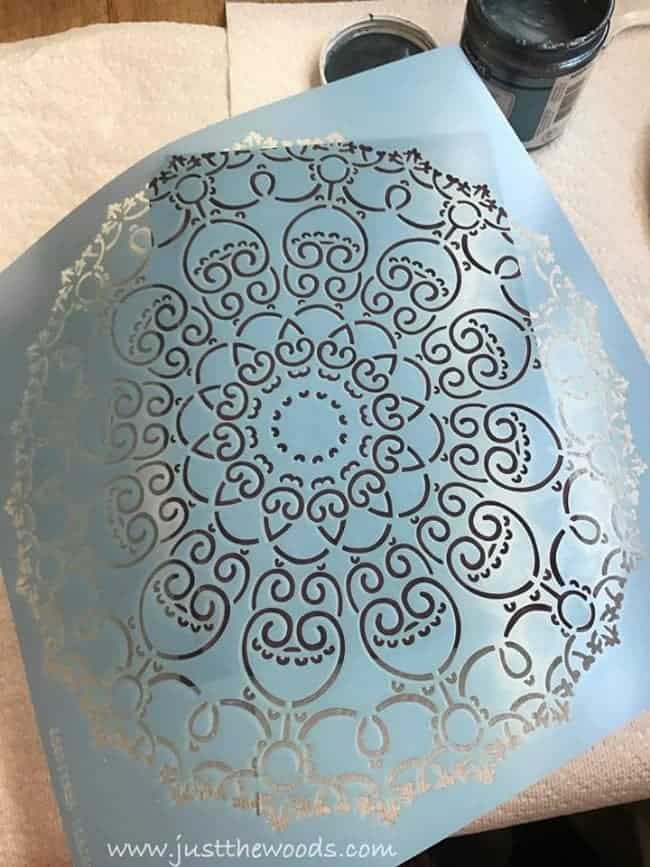 Choose your paint color to compliment the faux book.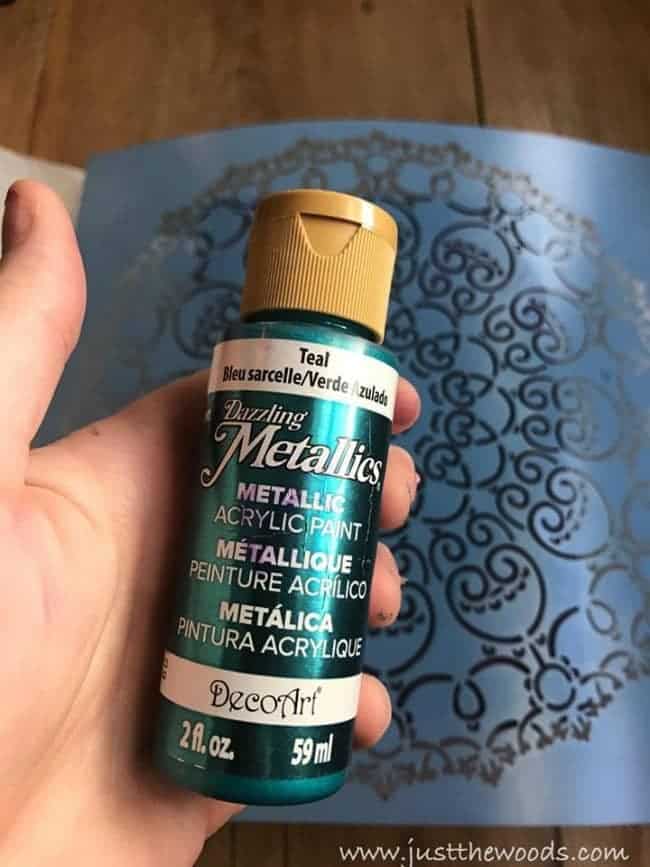 Using the Deco Art metallic paint for the stencil will create a bit of an iridescent appearance. 
For a more detailed tutorial on adding stencils to your painted furniture makeovers make sure to check out How to Stencil Painted Furniture. There's even a video included in the post.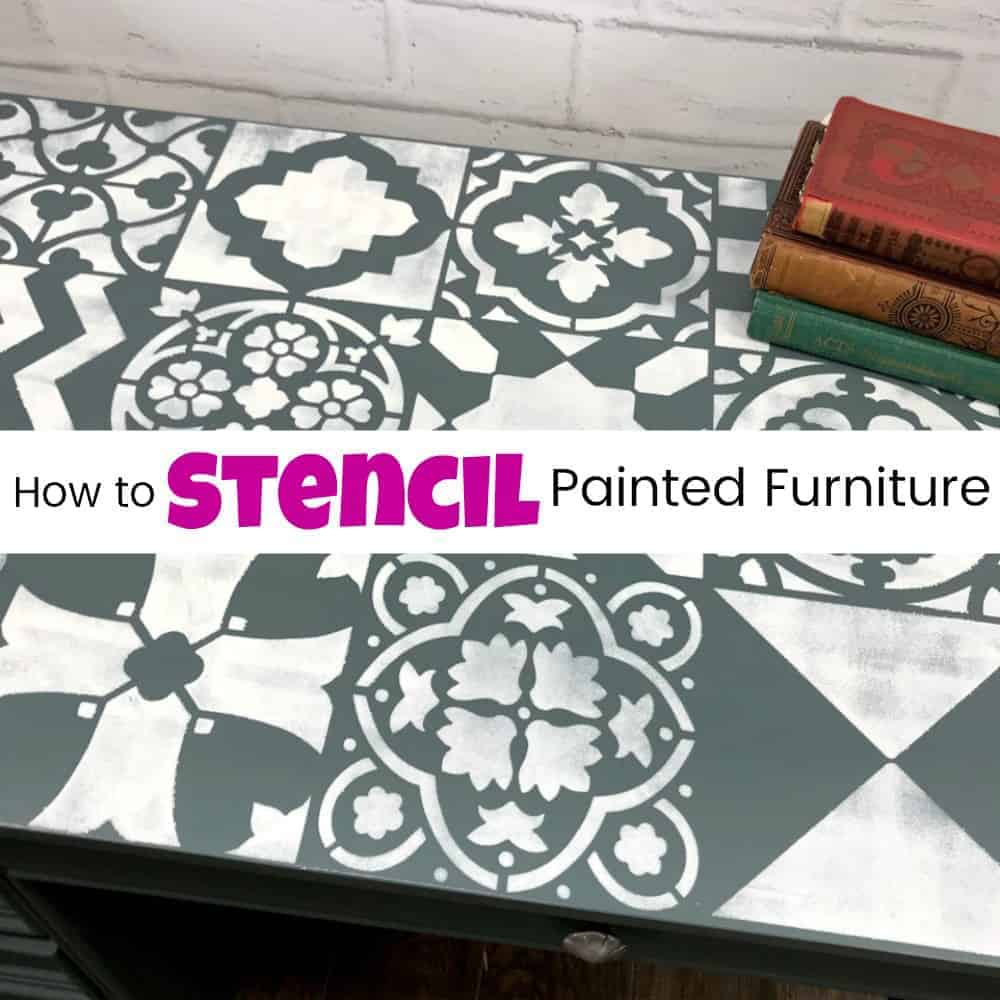 Faux Book with Secret Storage
An added bonus to your DIY decorative book is the secret storage. If you like to hide your valuables but keep them close you can stash them inside your pretty book! 😉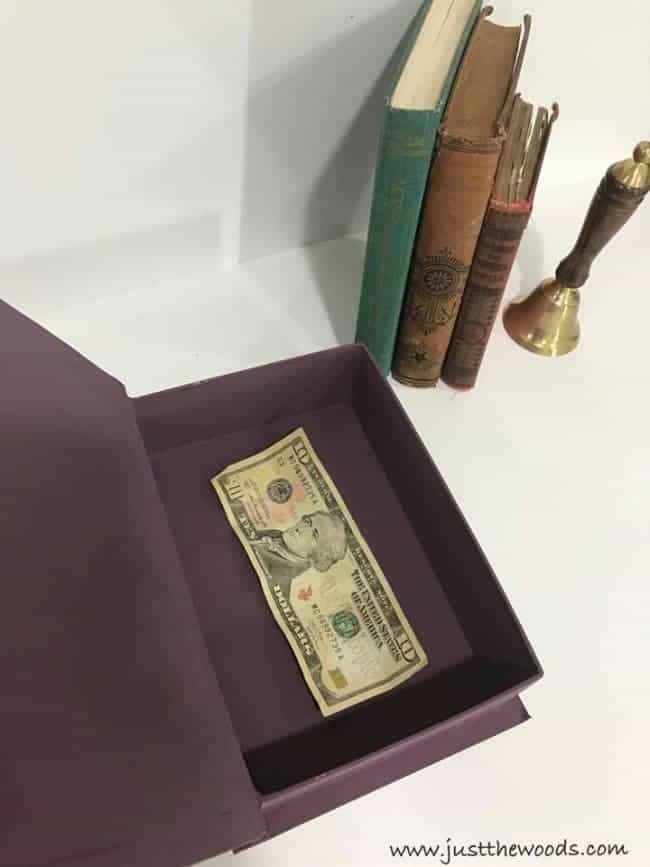 DIY Decorative Book Box
If these were on display and you didn't know any better, would you be able to tell the difference?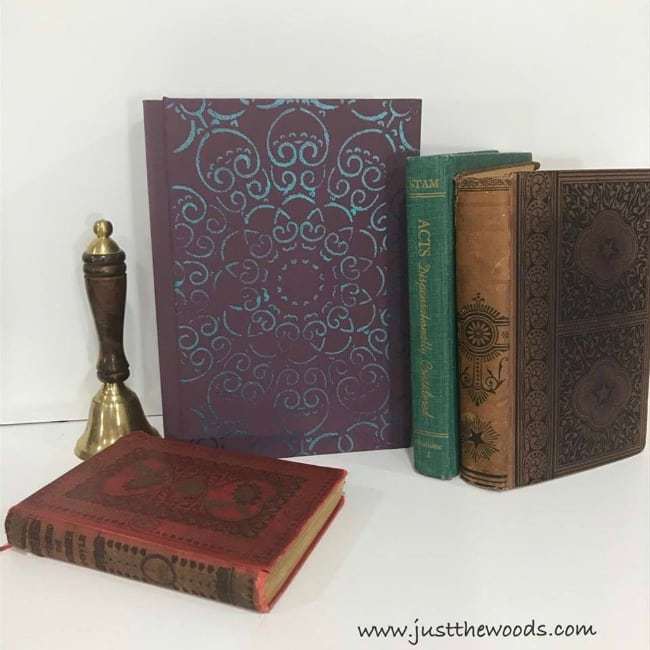 Click here for more DIY projects and inspiration: DIY /Crafts.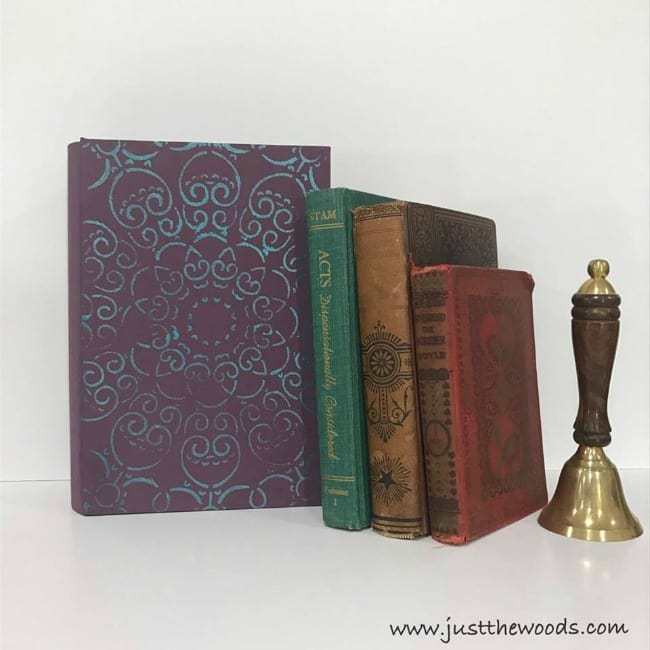 Do you love the look of fake books for decor but prefer not to DIY? You can find a variety of decorative book sets available HERE.

Don't Forget – Follow Just the Woods and Share this post to Inspire others:
FACEBOOK  *  INSTAGRAM  *  PINTEREST
 Stay connected! For more tips and tricks sign up here : 

Pinterest Pin: