French provincial painted dresser. Painted French provincial furniture in two-tone gray for a soft and feminine painted finish.
French provincial furniture always looks prettier when painted. I just love the curves of a french provincial painted dresser. It's so feminine! So when I came across this provincial set to say I was excited is an understatement! In its original condition, it's large, dark, and seen better days, but the detail is amazing.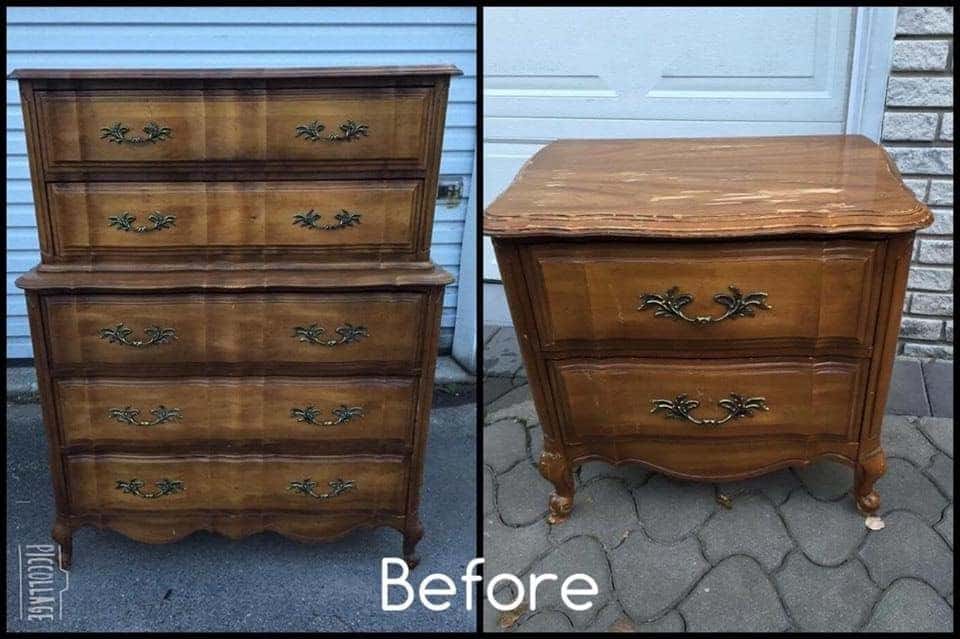 Disclosure: This post contains affiliate links for your convenience. Click here for my full disclosure policy.
French Provincial Painted Dresser Set in Gray Two Tone
The french provincial nightstand actually had some wear and tear on the top, so when in doubt sand it out!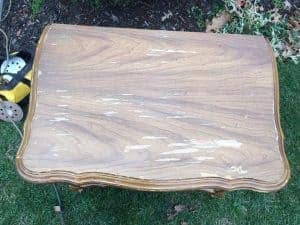 Taking the few extra steps makes a world of difference. Once sanded the rough top is now super smooth.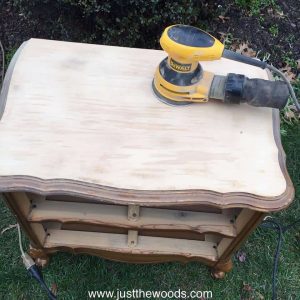 Like every piece I work on, the entire set was then hand sanded and thoroughly cleaned. I produced so much dust that I ended up breaking out the vacuum and sucking up all the dust before wiping everything down. The hose attachments work great for vacuuming any old dust inside the body of the dresser!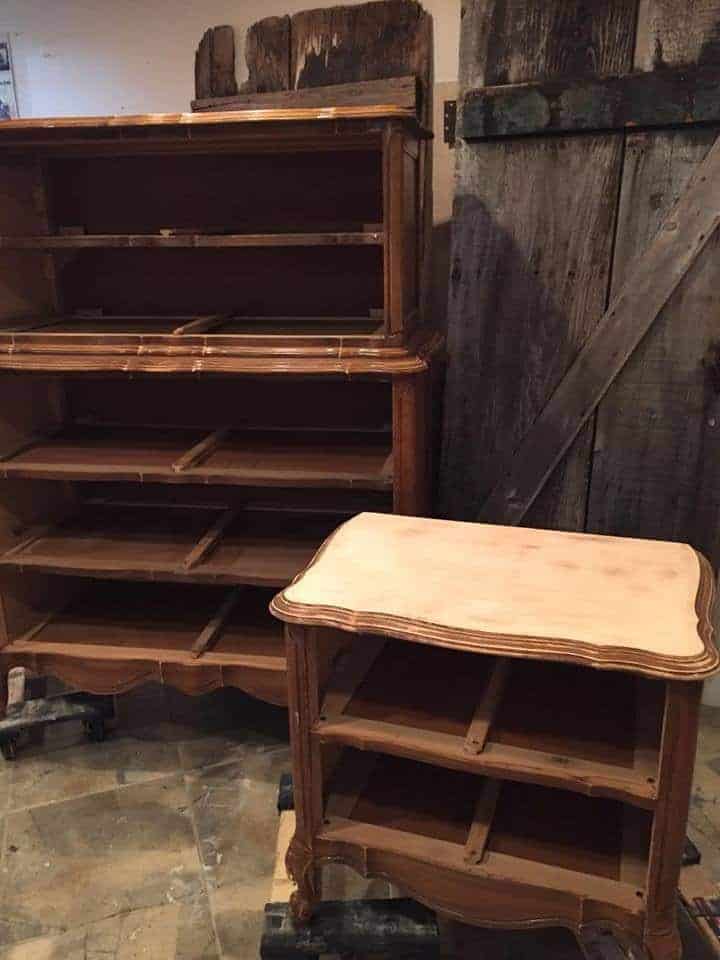 The Result – Painted French Provincial Dresser Set
My customer for this french provincial set currently has a rather dark bedroom. She wants to lighten it up and chose these vintage french provincial dressers to be painted very light gray. We tossed around a few ideas and decided on a soft and subtle two-tone light gray. She also chose not to distress any of the edges leaving clean smooth curves and edges.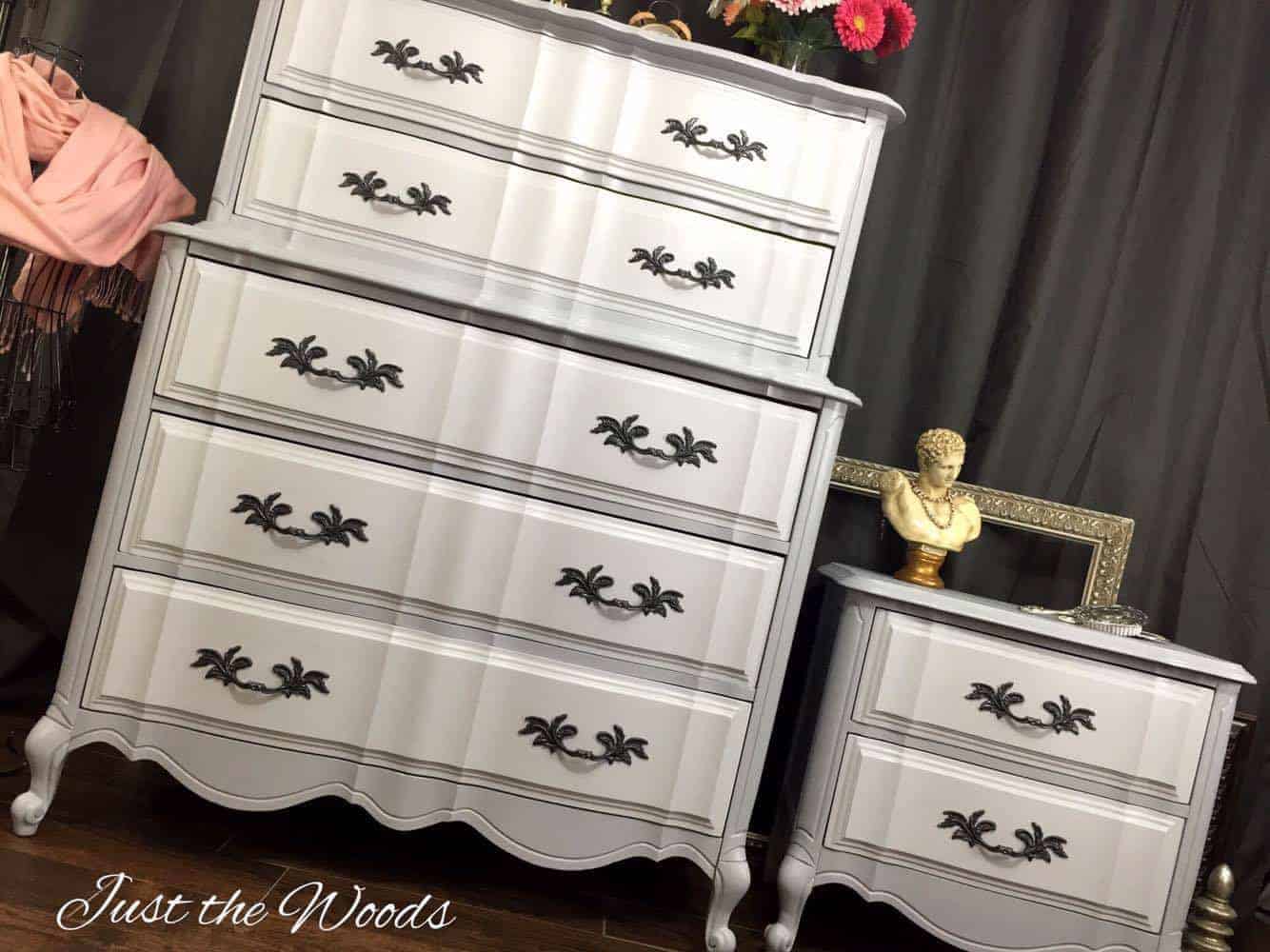 The frames or bodies of these painted french provincial dressers are a light gray – like the color of clouds before a storm and the drawers are an icy gray, almost white but not quite. So delicate and simple and very romantic!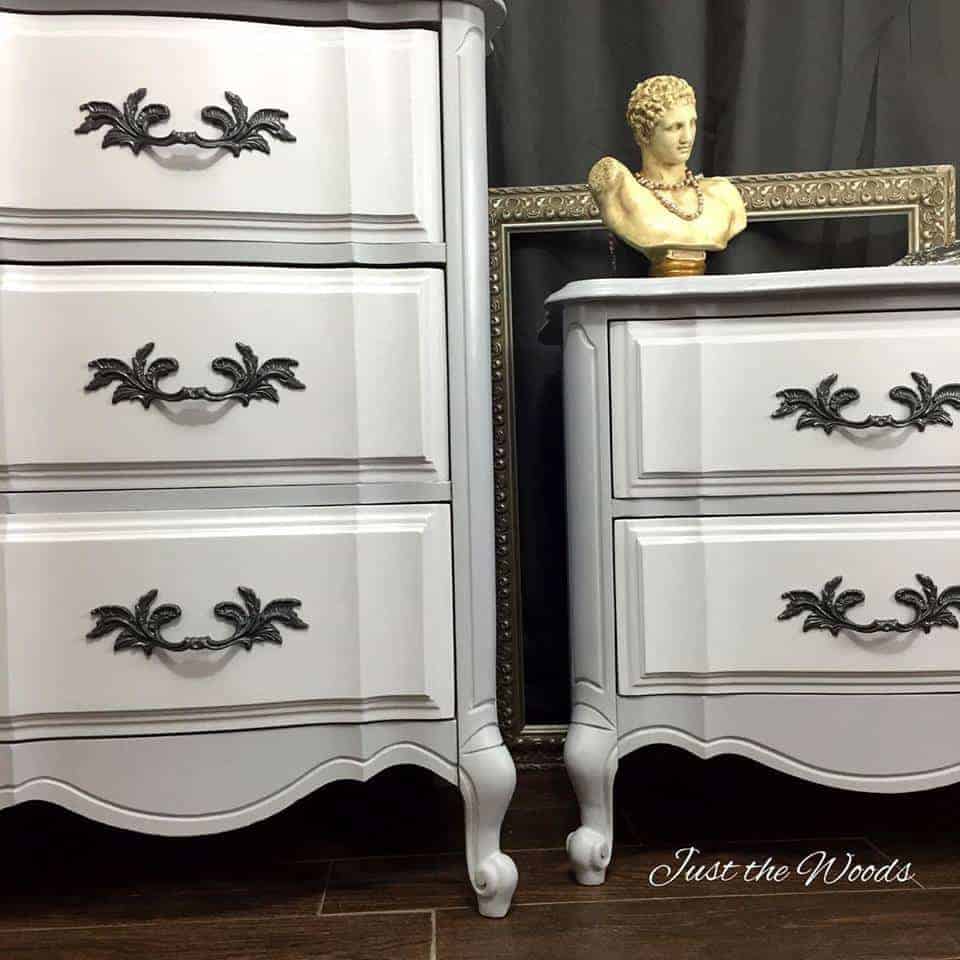 The original hardware was cleaned and refreshed to a metallic black pearl. I also noticed that the drawers, which glide on old wooden tracks do stick just a bit. I've heard of so many different things for sticking drawers, from soap to beeswax, to oil, etc. But so far I've found an all-natural beeswax polish to be amazing, and it smells nice too. A little rub and drawers glide like a dream! I discuss more about sticking drawers here: Painting Furniture Sticking Drawers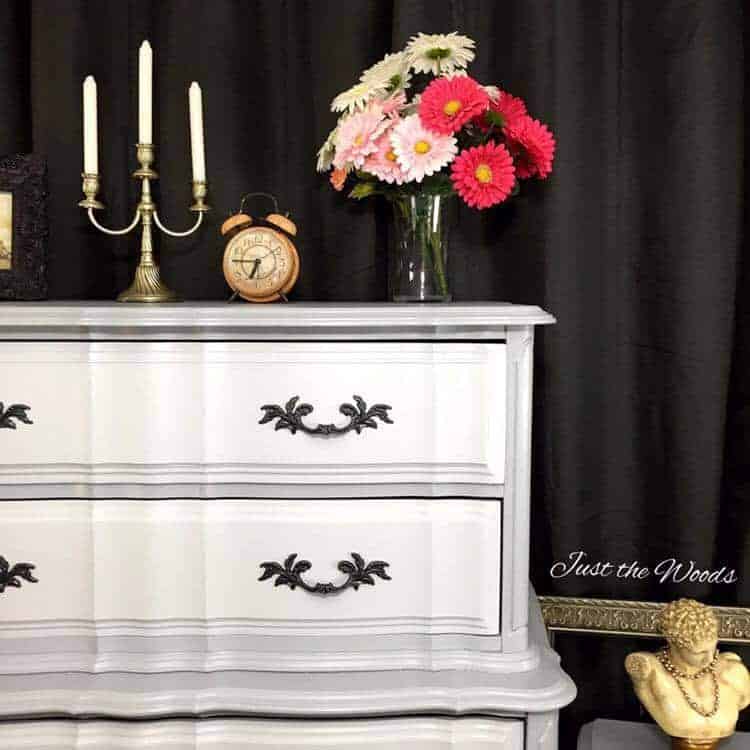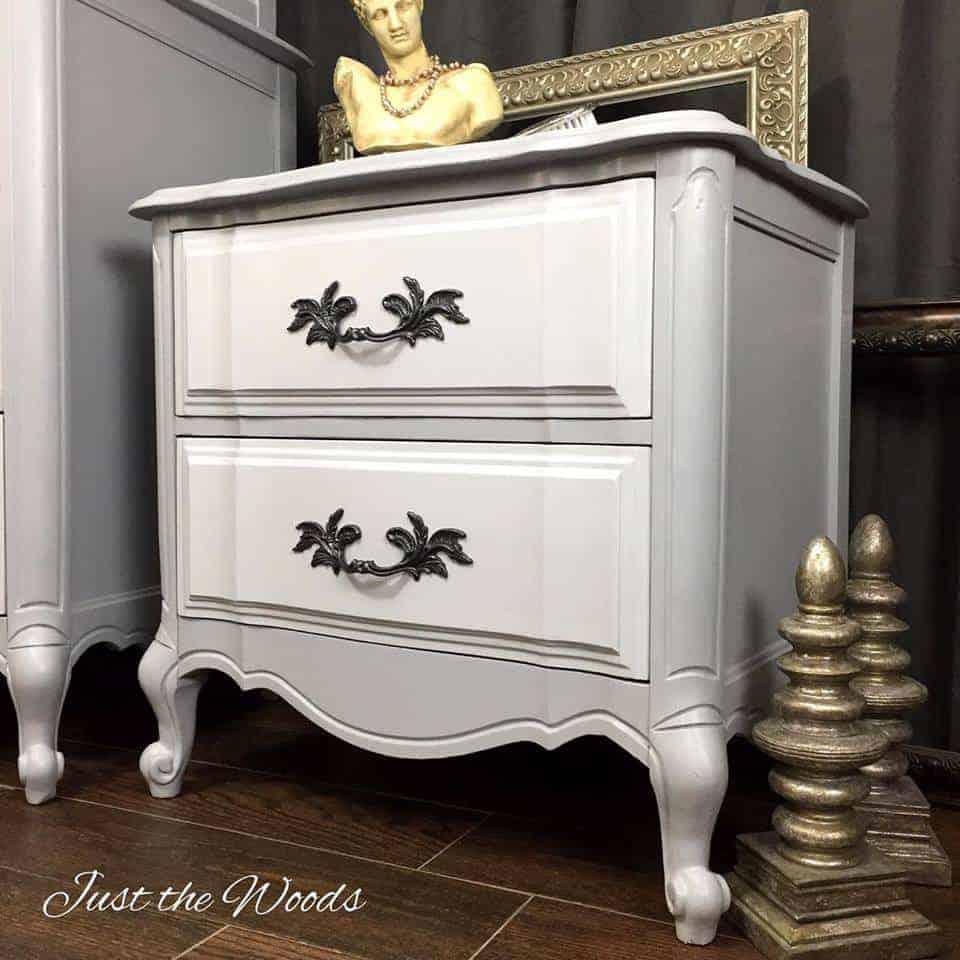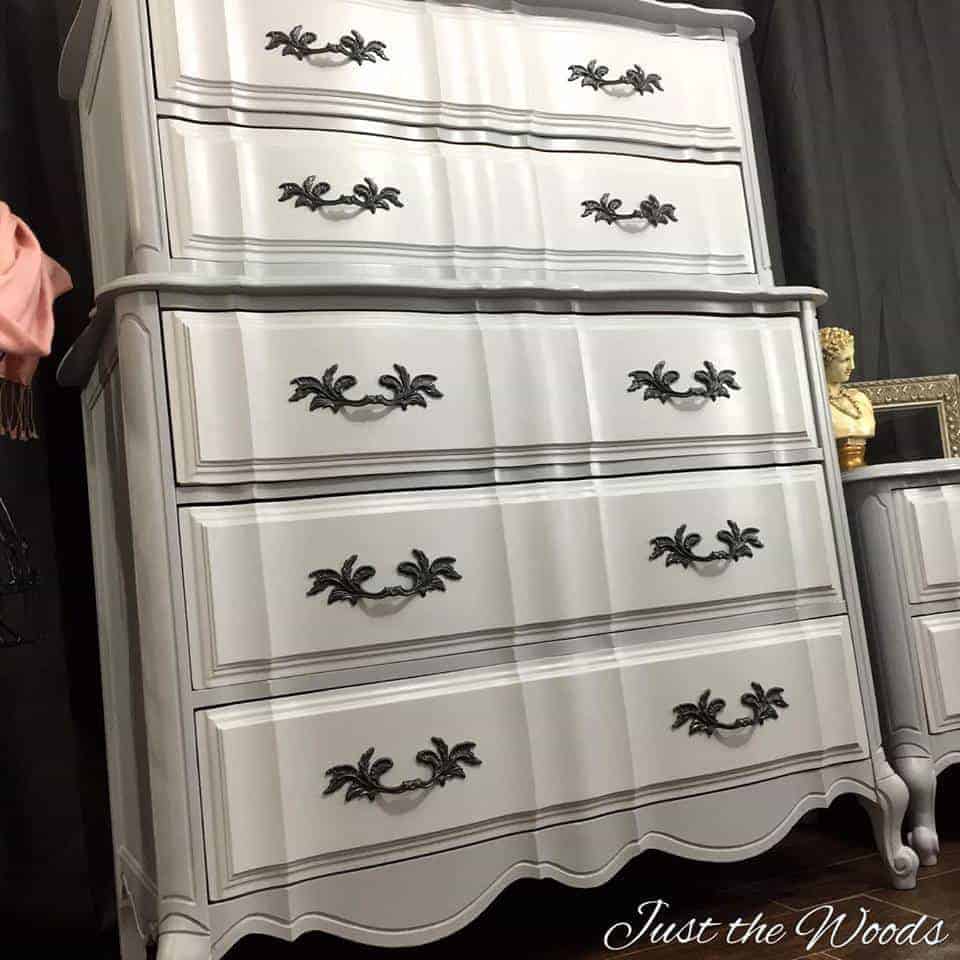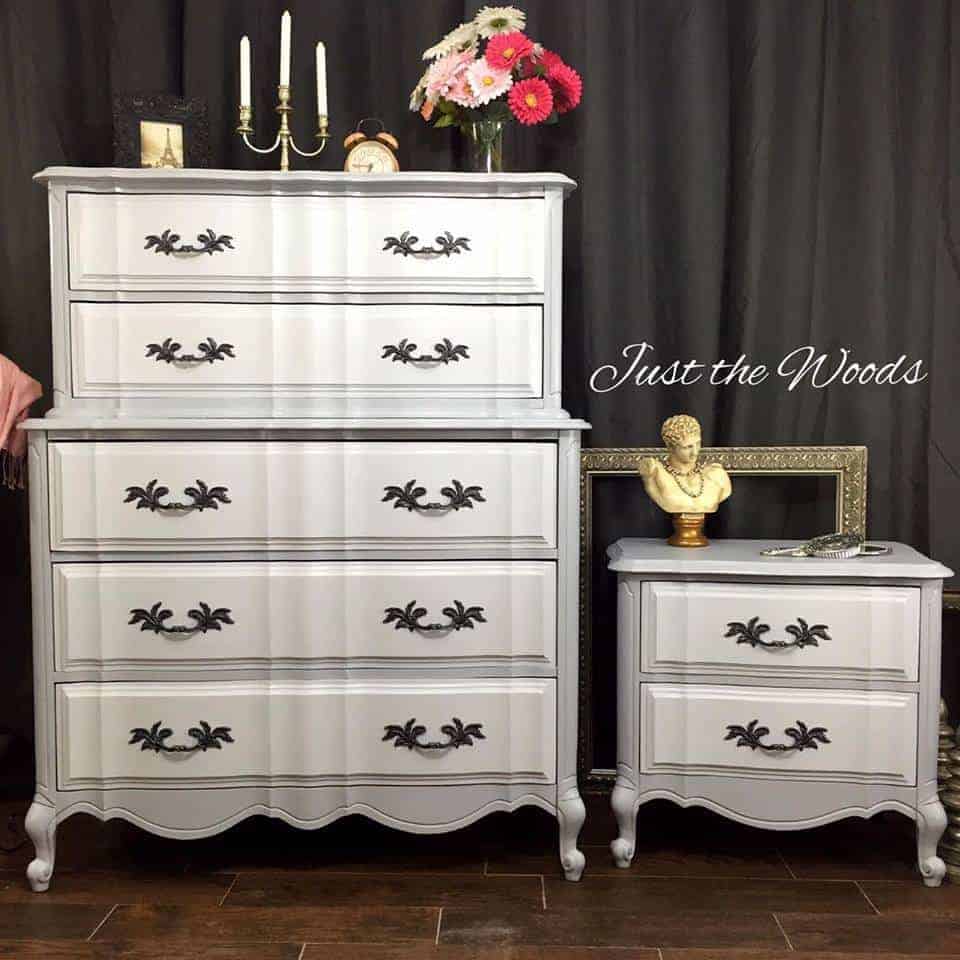 For another soft french provincial makeover click here to check out Pink Painted Provincial Chest
Feeling Inspired? Ready to Give Your Furniture a Makeover
I only share brands and products that I use and love. Get your paint and get started with a variety of great furniture paint options from Dixie Belle HERE.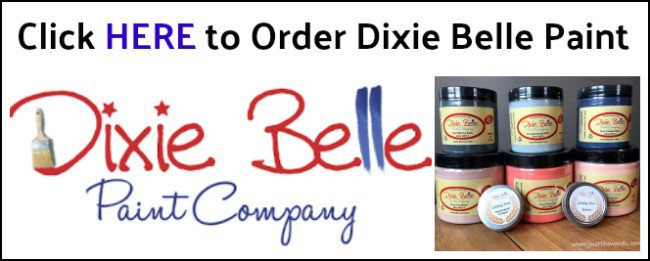 Or check out all the great greens from Wise Owls Paint HERE.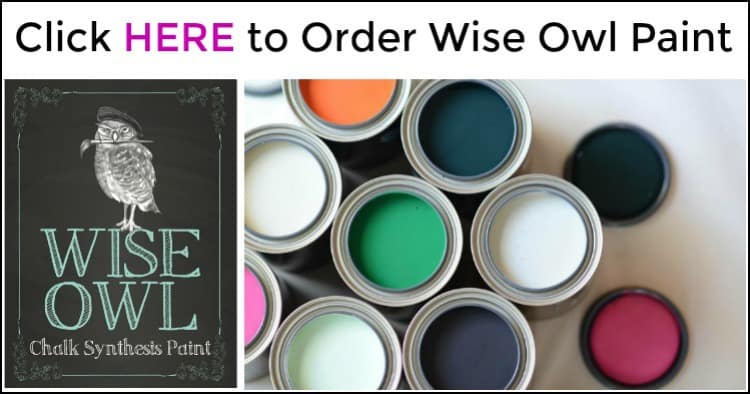 Don't Forget – Follow Just the Woods and Share this post to Inspire others:
FACEBOOK * INSTAGRAM * PINTEREST
Stay connected! For more tips and tricks sign up here :