French Provincial Dresser with Romantic Pink Stripes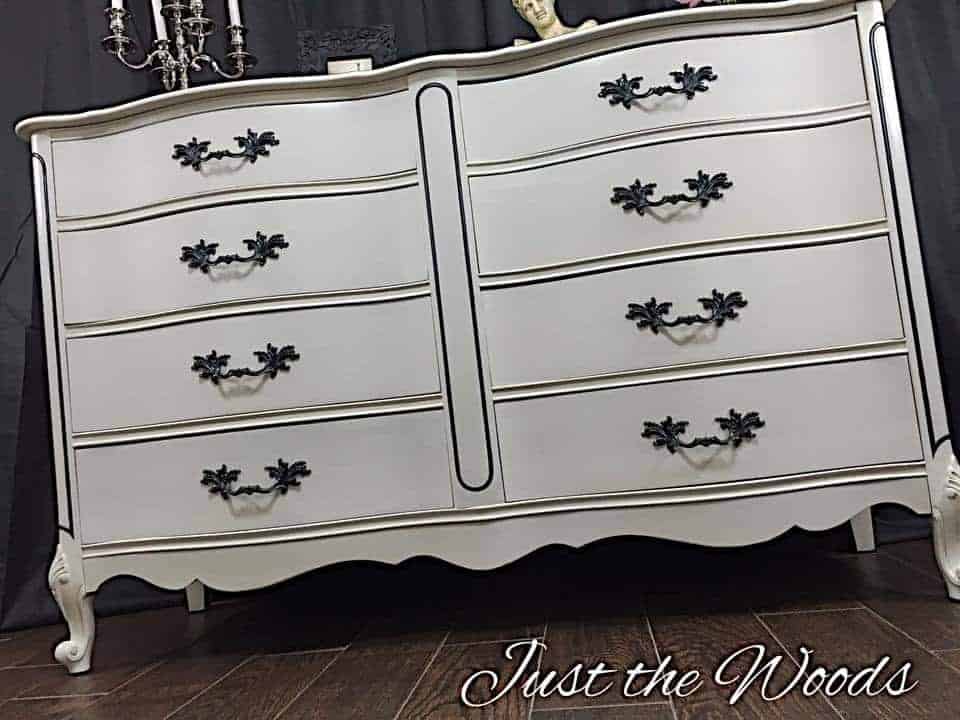 I love the curves on an old french provincial dresser.  The curves and details along with the hardware always seem so romantic.  This piece came to me and I was ecstatic to see how well made it was.  It was not without imperfections, but it had minimal damage requiring repairs before I could start so I addressed the issues and got started.  Here's the before photo – solid wood with all dovetail drawers and the hardware all intact.  
The Before – Unfinished French Provincial Dresser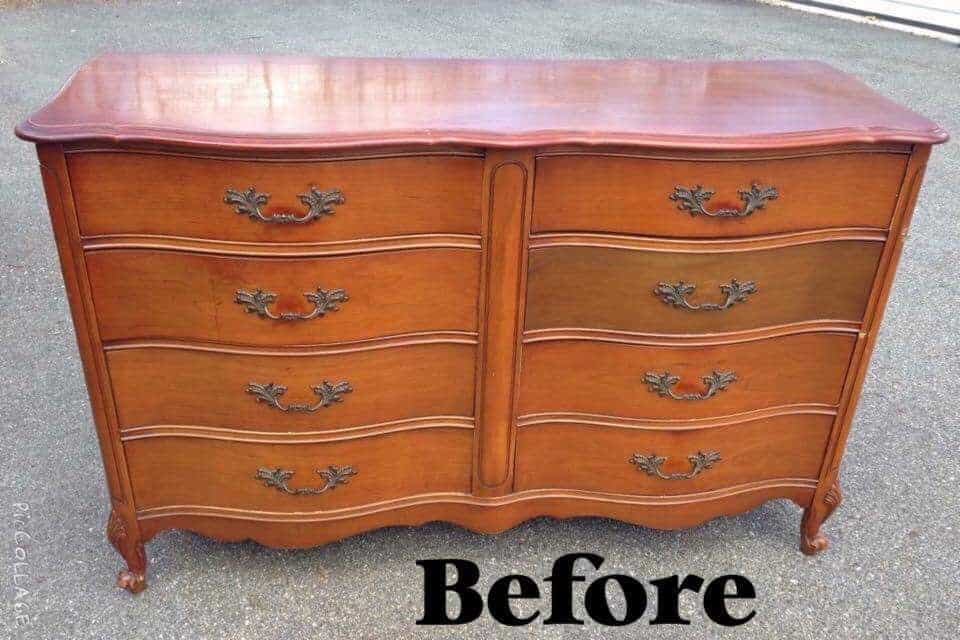 Clean, Prep & Painting Vintage Hardware
French provincial furniture always looks so pretty when it's painted. So the very first thing I tackled was the hardware! Like most vintage hardware it was as dirty as could be. I can only imagine the years of wear and tear, layers of grime and dirt that have built up on them.  I was up to the task, there was no reason whatsoever to replace these with anything new.  They were thoroughly cleaned and scrubbed down to the original dull finish revealing such pretty detail.  Next, they were refreshed to a metallic black pearl, which made them gorgeous!
The Result
Next, I transformed this vintage french provincial dresser into a romantic striped beauty with an off white base and a subtle pearl finish.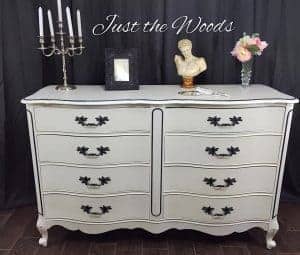 Stripes on a Painted Dresser
Ballerina pink stripes adorn the sides, adding just enough color without being too much. The trim is finished in the same black pearl as the hardware, tying them together.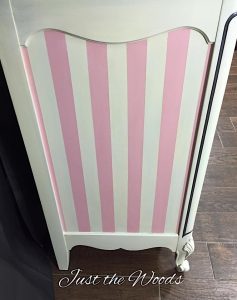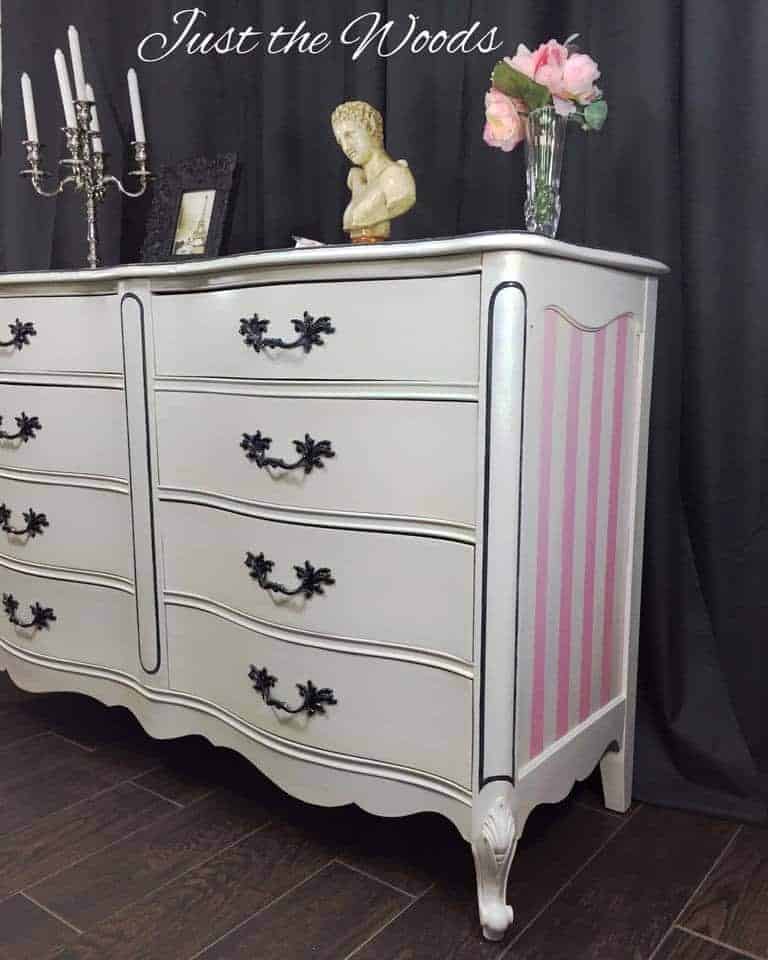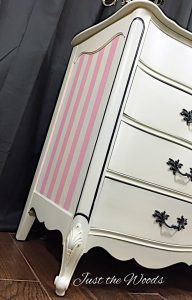 This piece was actually a custom order to match a piece that I had previously restyled.  It will be going into a baby girls room.   Lucky girl!
Subscribe to our mailing list here: