These barn wood candle holders were an afterthought, to be honest. We recently finished up building our reclaimed wood farmhouse table and had some left over chunks of the wood slab.  I wanted to be able to use every last bit so I decided to make rustic reclaimed barn wood tea light candle holders. That description is quite a mouth full, I apologize for that. Disclosure: This post contains affiliate links for your convenience. Click here for my full disclosure policy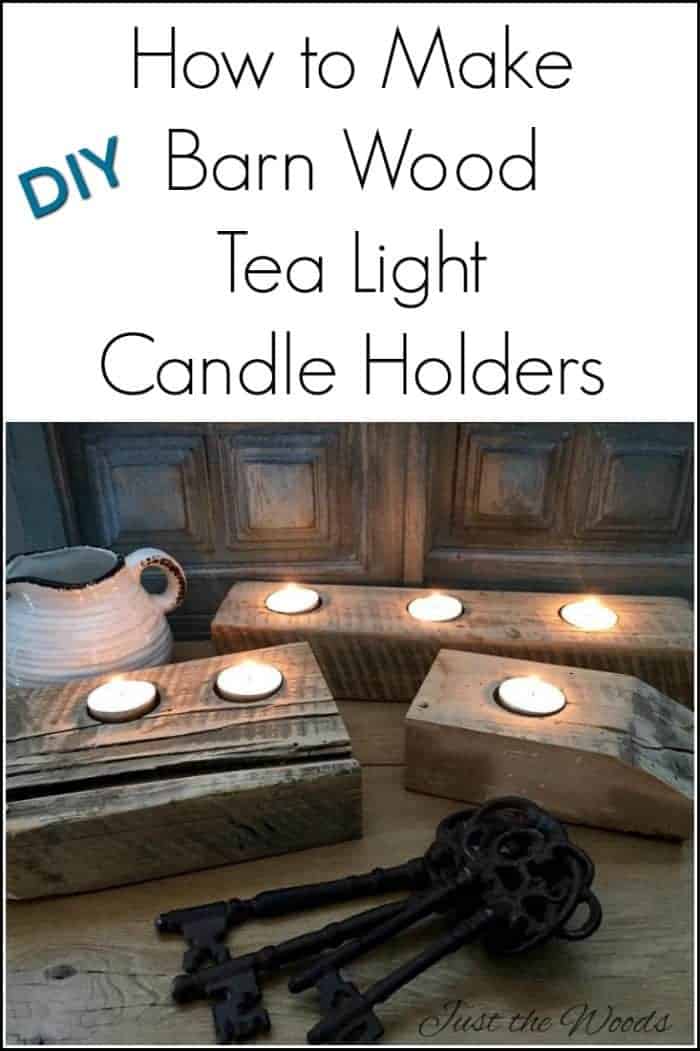 How to Make Rustic Barn Wood Tea Light Candle Holders
Tutorial to Make Rustic Candle Holders with Leftover Barn Wood
Once the farm table was finished these are the leftover chunks of barn wood I had to work with. They are different sizes and rough with splits and plenty of character.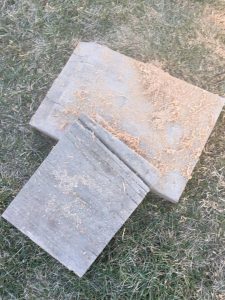 I sliced the chunks into smaller pieces with the table saw and sanded them on the edges. In an attempt to maintain the natural rustic feel of the barn wood I only sanded the rough areas of the wood and did not sand the chunks smooth.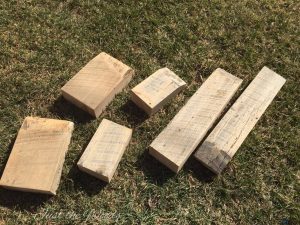 Next, I grabbed my drill and Forstner bit to make the holes.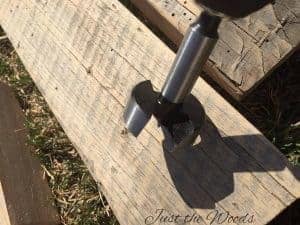 The round hole is just the right size for a tea light candle. 
I made a random amount of holes on the different pieces of wood.  Some have three, others have one or two, etc. There's no rhyme or reason to the things I do.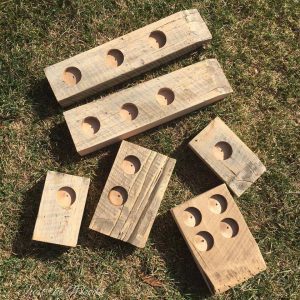 Next, just to be sure my holes were the correct size and depth I dropped in the tea lights before cleaning up my mess. Good to know, the candle lights fit the first time around!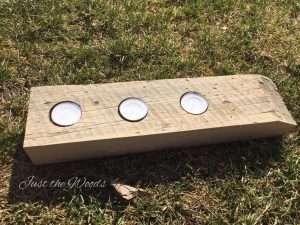 DIY Reclaimed Wood Candle Holders
I love the rustic, romantic feel that these little beauties give off.  So simple too. Click here for more easy DIY projects that you can do yourself: DIY / Crafts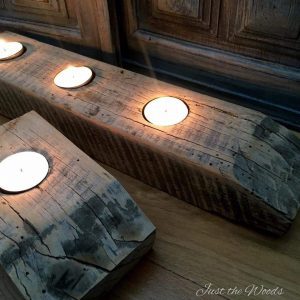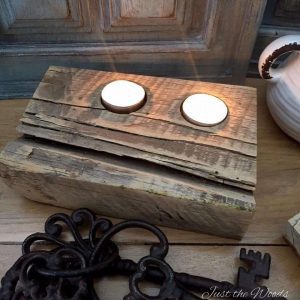 These would make a great gift, don't you agree?

I'll be sharing this post at these fabulous link parties.
Don't Forget – Follow Just the Woods and Share this post to Inspire others:
FACEBOOK  *  INSTAGRAM  *  PINTEREST
Subscribe to our mailing list here:
PINTEREST PIN READY TO SHARE