Bombe chest combined with decoupage equals gorgeous! It seems those warm days of December are behind us and the bitter cold has hit us here in New York City. What's the weather where you are? It was a whopping 2 degrees this morning and 27 the other day when I ran to storage to pull this unfinished bombe chest from inventory.
Here's me taking a little stash shot selfie on a cold and windy day. (Can you tell I turned 40 this week? eeek) And can you see all the pretties behind me? A little cold can't keep me away! haha. I had a few days until my next custom was being dropped off so I pulled out an adorable, curvy bombe chest that has been patiently waiting for a makeover.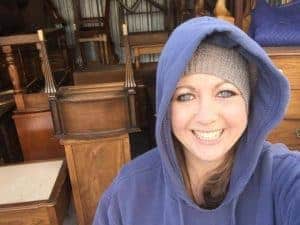 Curvy Girl With Secrets Bombe Chest
Disclosure: This post contains affiliate links for your convenience. Click here for my full disclosure policy.
Materials Needed:
Staging / Home Decor:
Before – Unfinished Vintage Bombe Chest
Can you believe that no one wanted this? At least not in the before stage, no one else could see the potential here. She's got great curves, is solid wood, and the drawers open and close with ease. I am shocked that no one had claimed her yet. Crazy for bombe chests? Check out all of these gorgeous drool-worthy chests online: HERE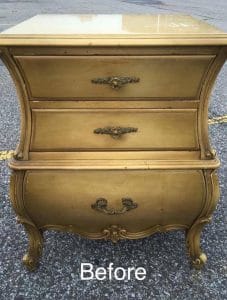 Please forgive me, but this project is more of an inspirational post than a tutorial post. It seems I was so involved with her makeover that I completely forgot to take photos while I was working on her. It really takes a conscious effort to remember to take photos sometimes when you are completely wrapped up in a makeover. I really have been trying to be more mindful of documenting my steps as I go. You can find more decoupage makeovers for both inspiration and tutorials by clicking here: DECOUPAGE

The Result – Painted Bombe Chest with Decoupaged Drawers
She is now referred to as a curvy girl with secrets. Sure, she didn't have any secrets originally but she sure does now!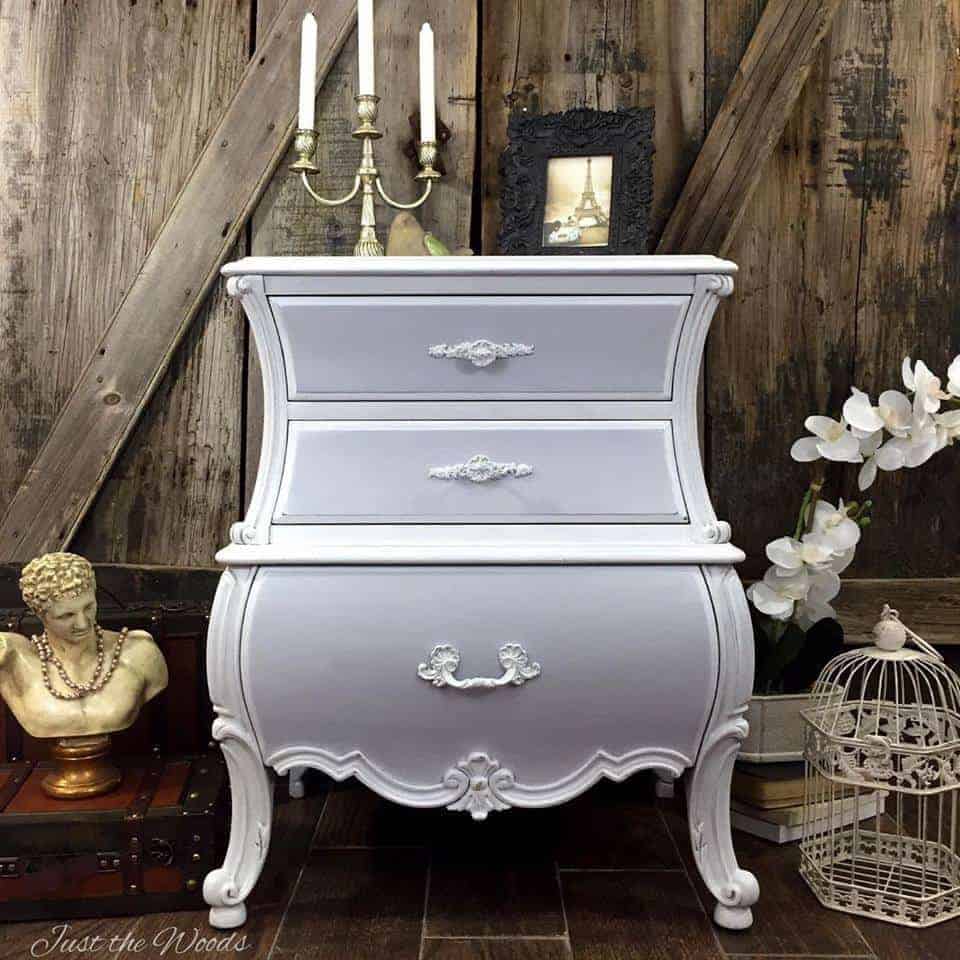 Now, she's finished in shades of soft grays and whites. Believe it or not, there are actually many layers of different shades of the grays and whites on her. I didn't want perfection, but rather an elegant, shabby chic feel. You can get a similar look using grays from Dixie Belle here.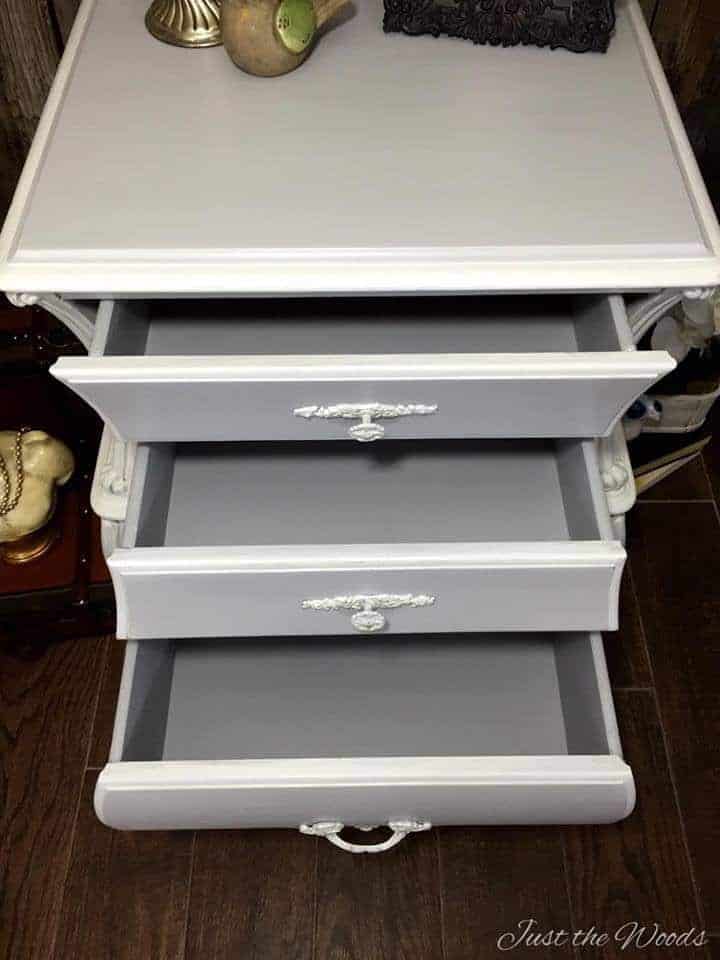 Inside all of the drawers have also been hand painted a smokey soft gray. But it's outside of the drawers that are truly special!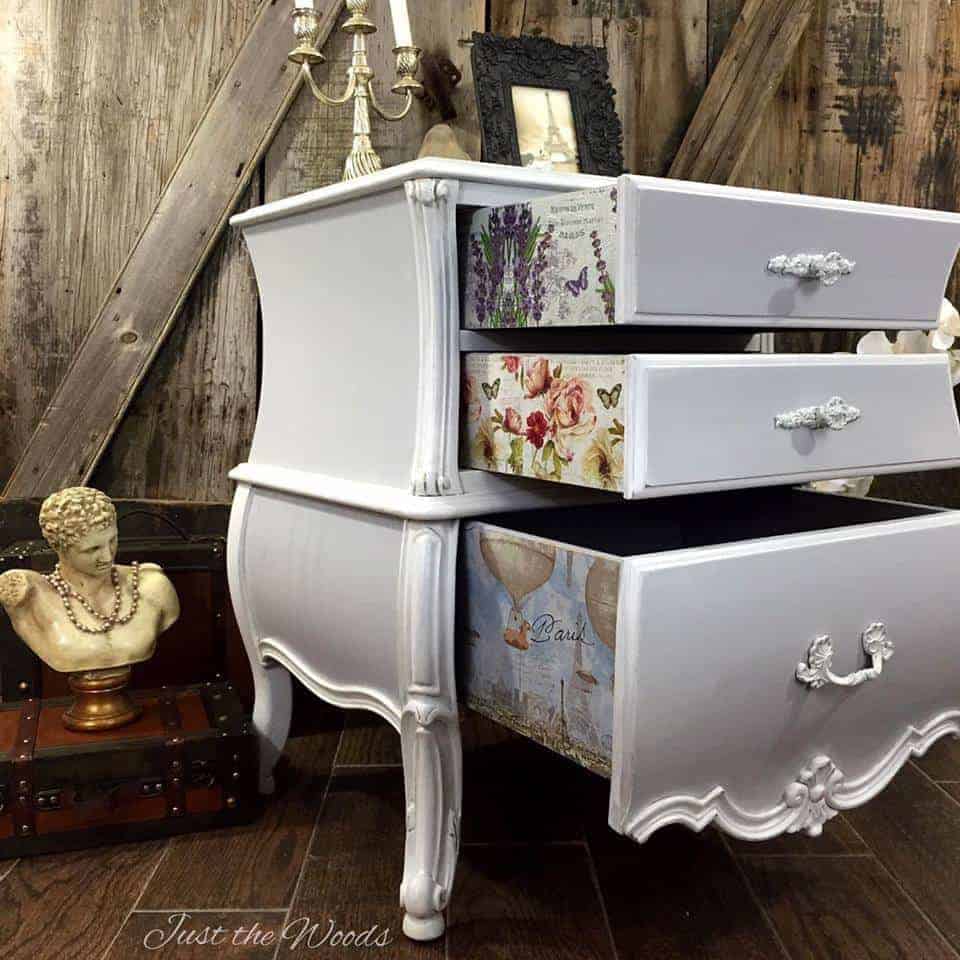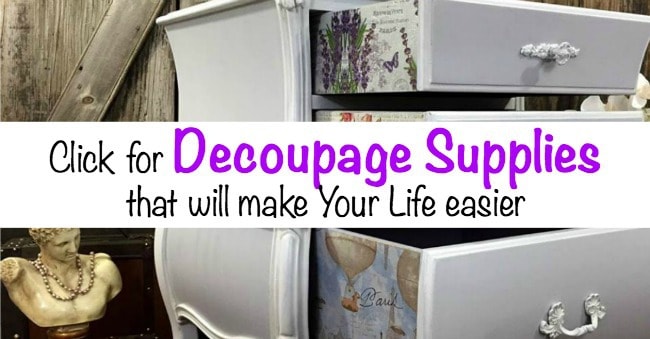 Each drawer has a different French print, the ones that are in my secret stash. The origin of my little prints are my little secret.. every girl has to keep a few secrets, right?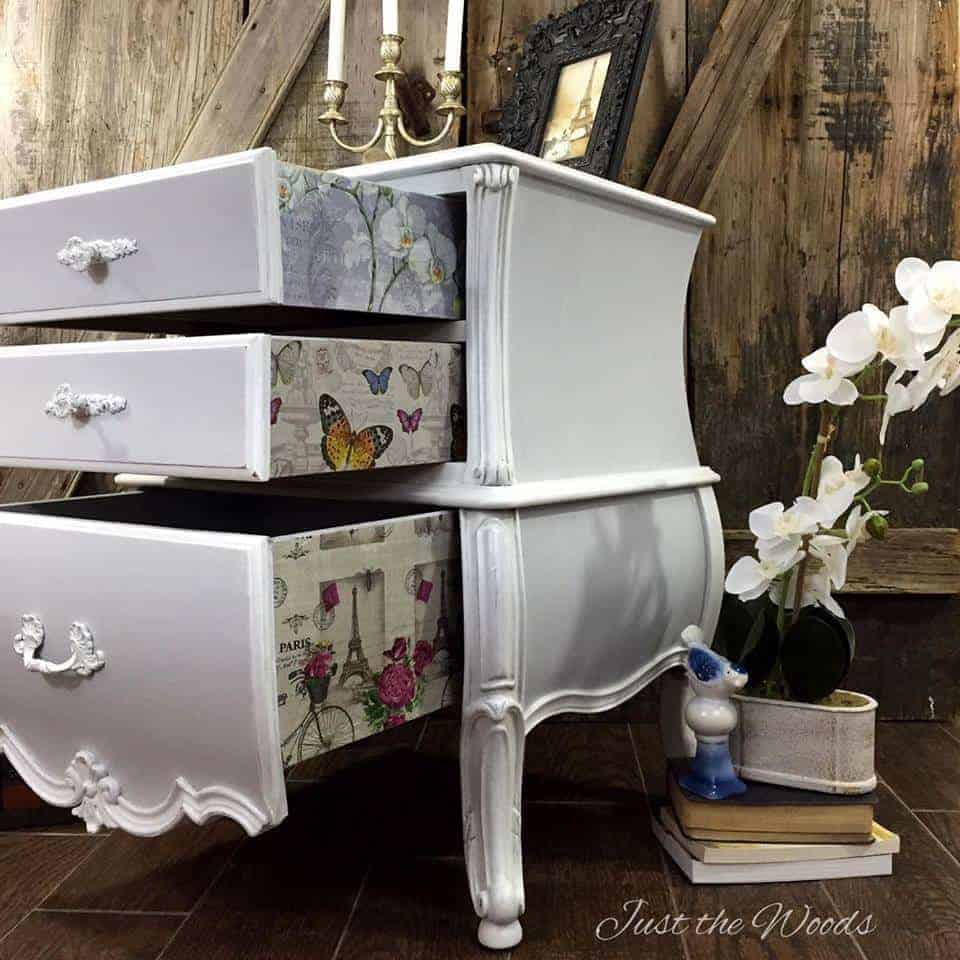 If you love bombe chests, click here for a wide selection of gorgeous chests available online: HERE
From the outside, she's soft and romantic, but on the inside, she's bursting with color!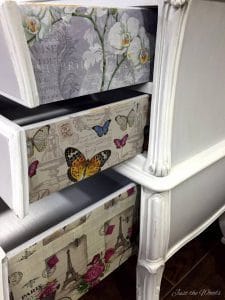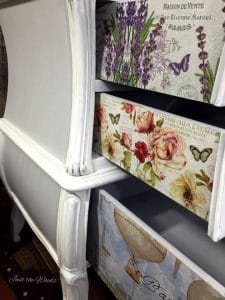 And those curves.. those curves, you can't really have a bombe chest without curves.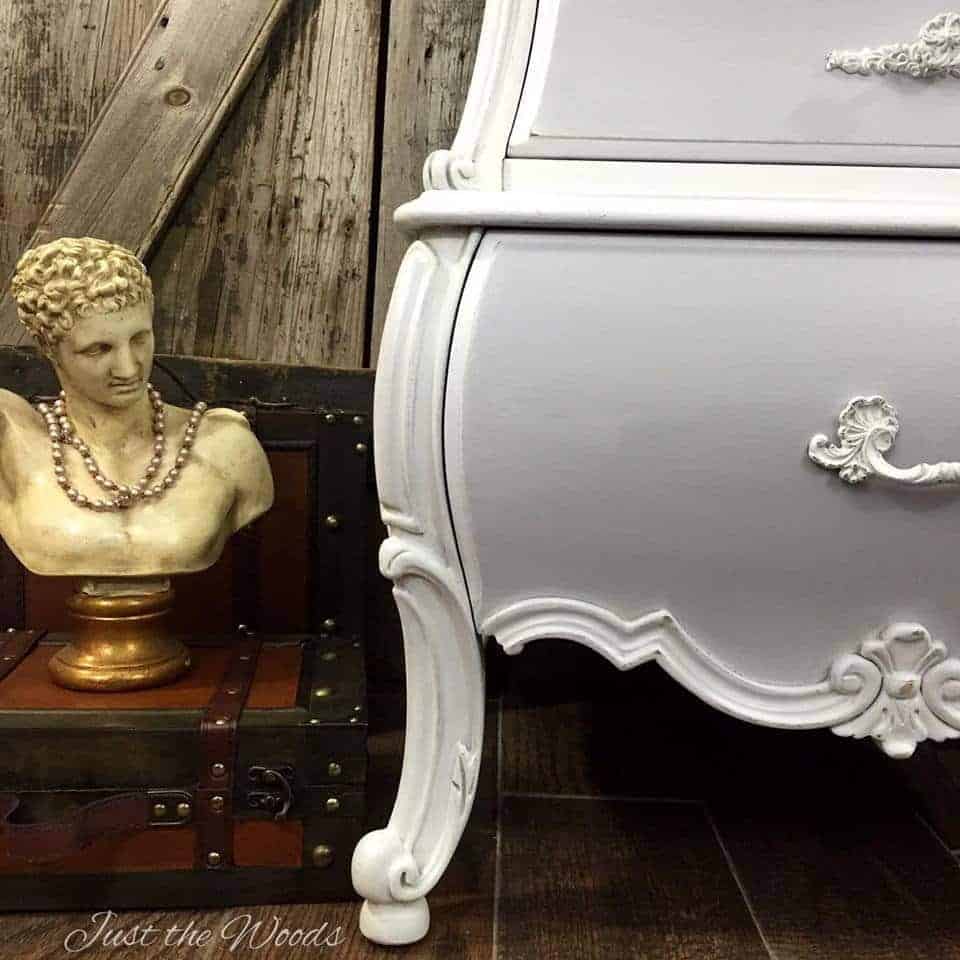 You May Also Like:
If you need a more detailed tutorial for painted bombe chests then you will love these Beauty and the Beast Inspired Bombe Chests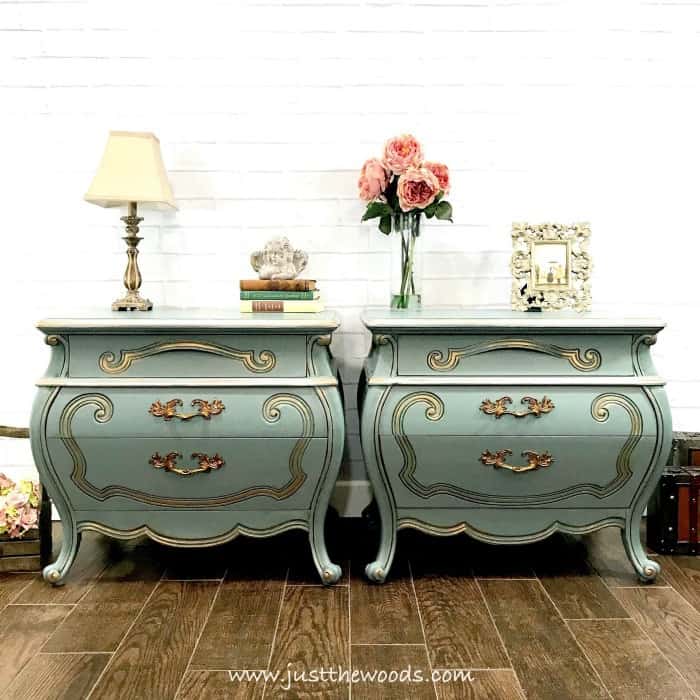 Love bombe chests but prefer not to DIY? There are a wide variety of beautiful bombe chests available online and can be found here: Beautiful Bombe Chests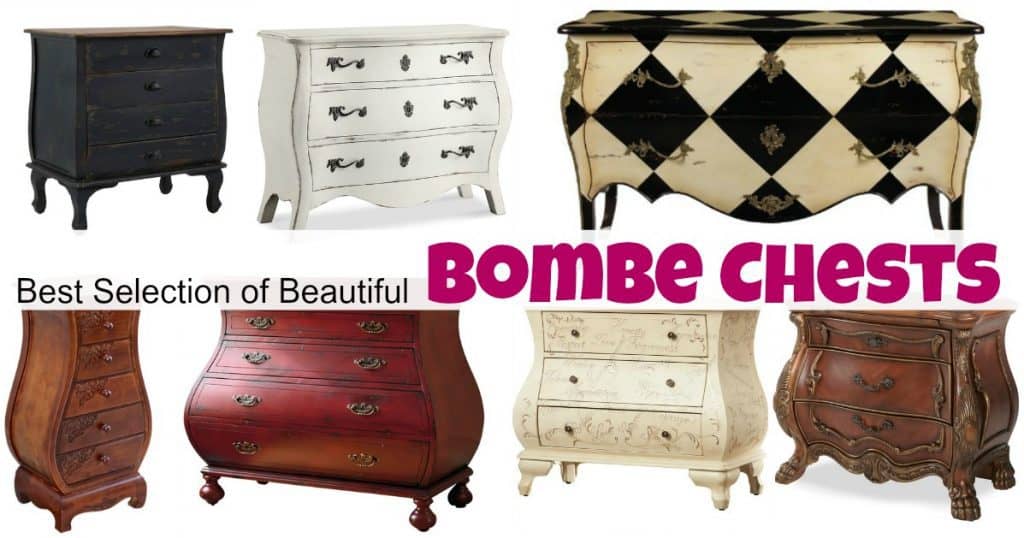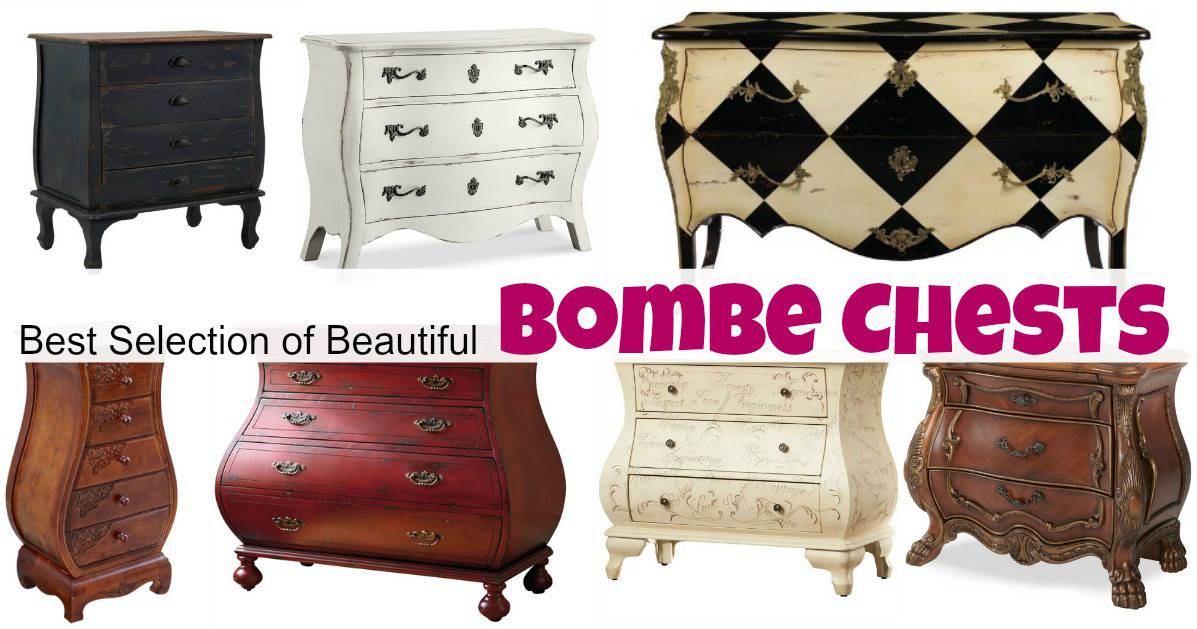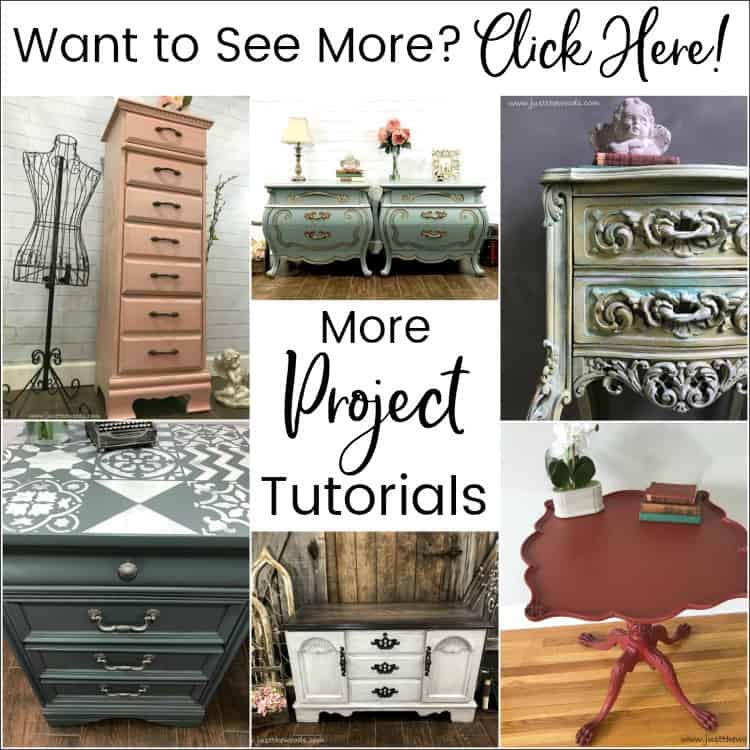 Don't Forget – Follow Just the Woods :
FACEBOOK * INSTAGRAM * PINTEREST
PINTEREST PIN READY TO SHARE