Save a pair of vintage handmade wooden apothecary tables in 3 simple steps. Restore and revive old wood. Not all furniture needs paint. See how to refresh old wooden furniture the easy way.
Vintage Handmade Apothecary Tables
Part I
Let's start with the predicament first. Part I is less about a project and more about the decision before the project.I have found myself in a bit of a quandary when it comes to these apothecary tables.  They are a perfect matching pair, very old, vintage and from what I can tell handmade. The apothecary tables are solid wood, with dovetail cubby drawers.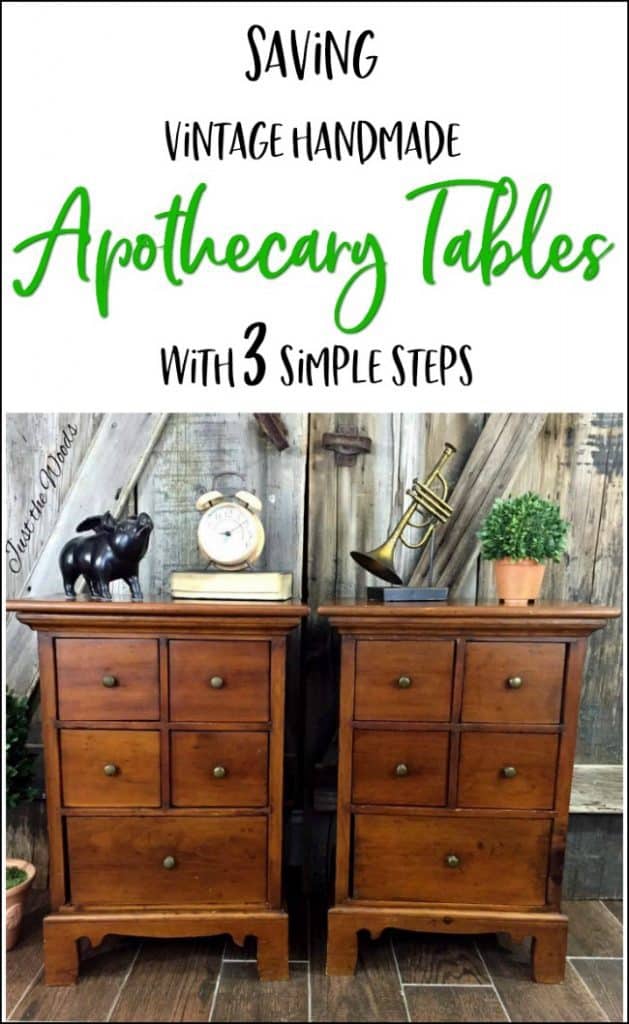 Disclosure: This post contains affiliate links for your convenience. Click here for my full disclosure policy. 
First, if you have never heard of or seen an apothecary table you may wonder what is an apothecary table used for. They are unique because they come with an abundance of drawers. In past times, apothecary cabinets were used by pharmacists and doctors to hold tools and items associated with medicine.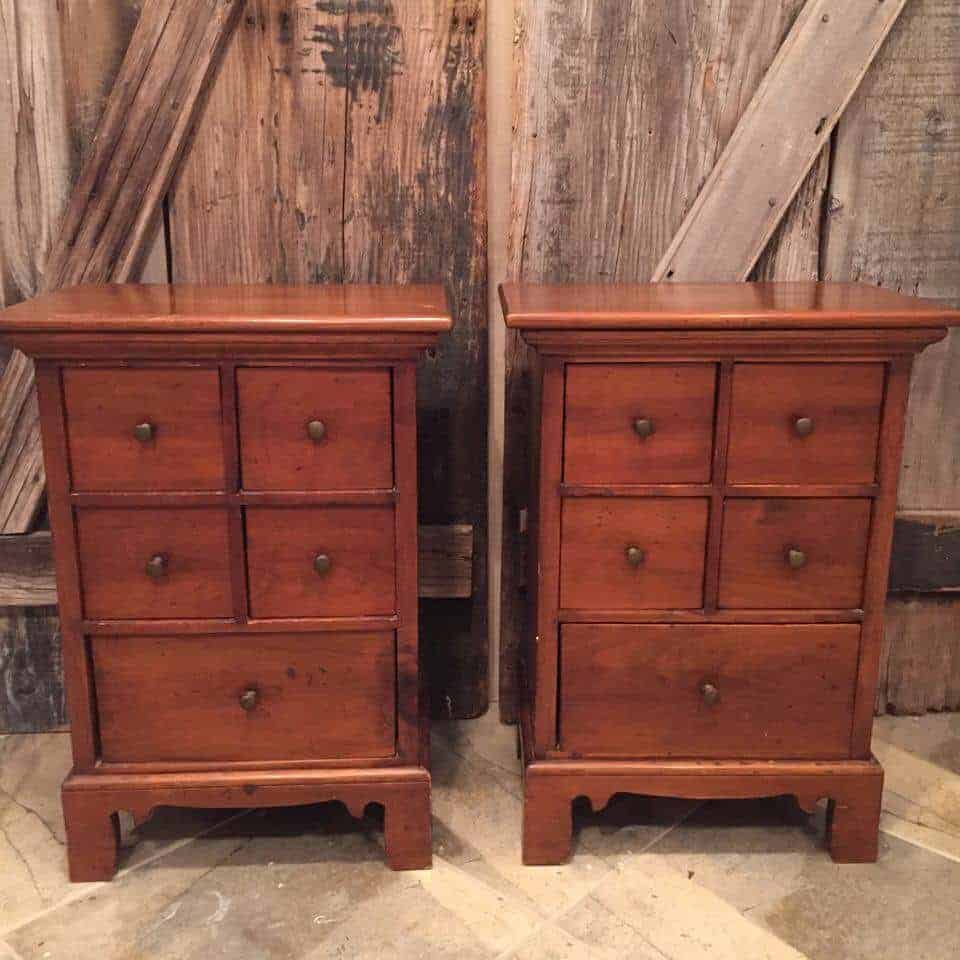 Sounds amazing, right? Whats the problem you may be wondering. Let me tell you, for starters, the hardware on these wooden apothecary tables cannot be removed without risking damage and possibly complete destruction.  Note the photo is of the inside of the drawers where the hardware is merely a nailed end hammered down.  You don't see that every day (at least I don't)!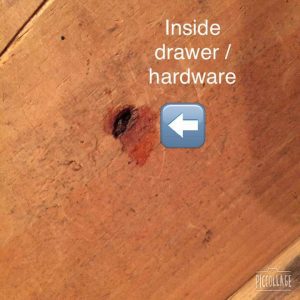 The craftsmanship of these handmade wooden tables is fantastic. You can tell how much care and work went into building them. They are imperfect, yet made to last, obviously.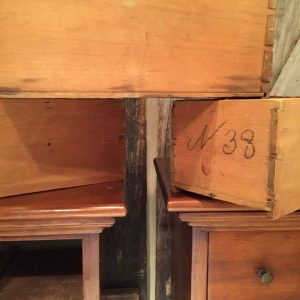 These vintage wooden tables have no drawer tracks at all. The drawers merely slide into the open apothecary cubbies.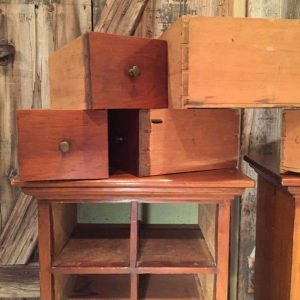 The Original Plan to Paint Apothecary Tables
Originally, the plan was to decoupage a pretty print on each apothecary drawer and paint the body. Seeing the issue with the hardware, I'm not so sure that's even possible. I tossed between whether I should leave them alone or attempt to work around the hardware and paint.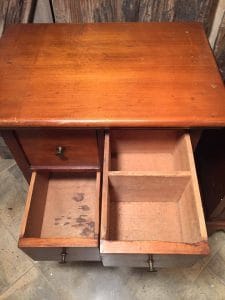 There are no markings on these vintage wooden apothecary tables to decipher age or make anywhere to be found.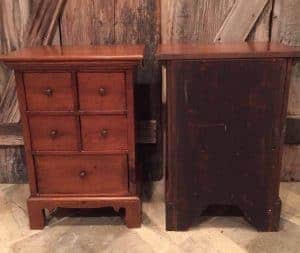 Another option is to leave them alone, revive the natural wood and line the bottoms of the insides of the drawers to cover the ink stains while maintaining the original character of the tables.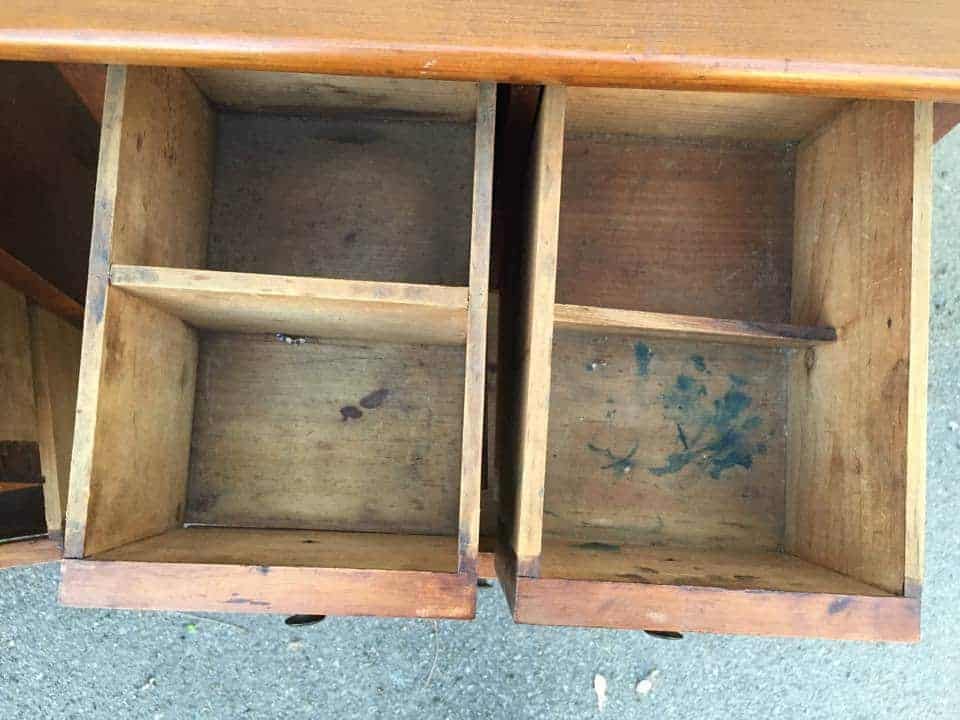 Love apothecary style furniture? Find an amazing selection of apothecary chests, apothecary cabinets, and apothecary tables for sale online in this post: Amazing Apothecary Chests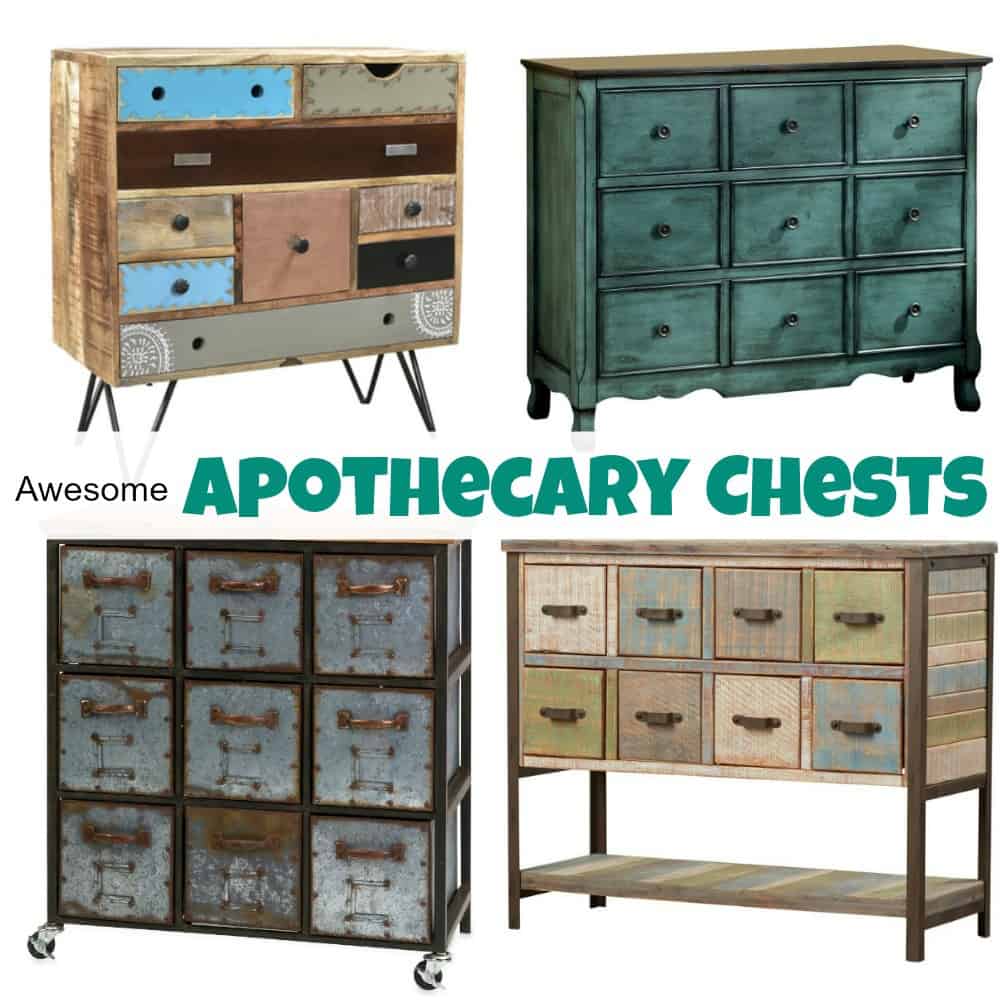 Or (HERE) 

Part II
Saving the Apothecary Tables in 3 Simple Steps
Materials Needed:
Staging/Home Decor
After much consideration, I decided to NOT paint these apothecary tables, but revive the natural wood instead. The tables are cleaned them up and the wood refreshed using Howard Restor-A-Finish.  A simple cleaning and refresh brightened and enhanced the rich chestnut color of the wood.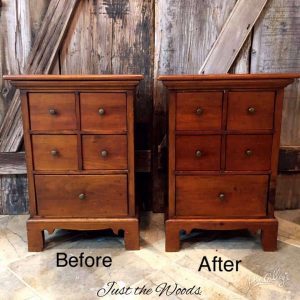 Next, line the drawers with a neutral wallpaper featuring a simple design that doesn't take away from the character of the tables.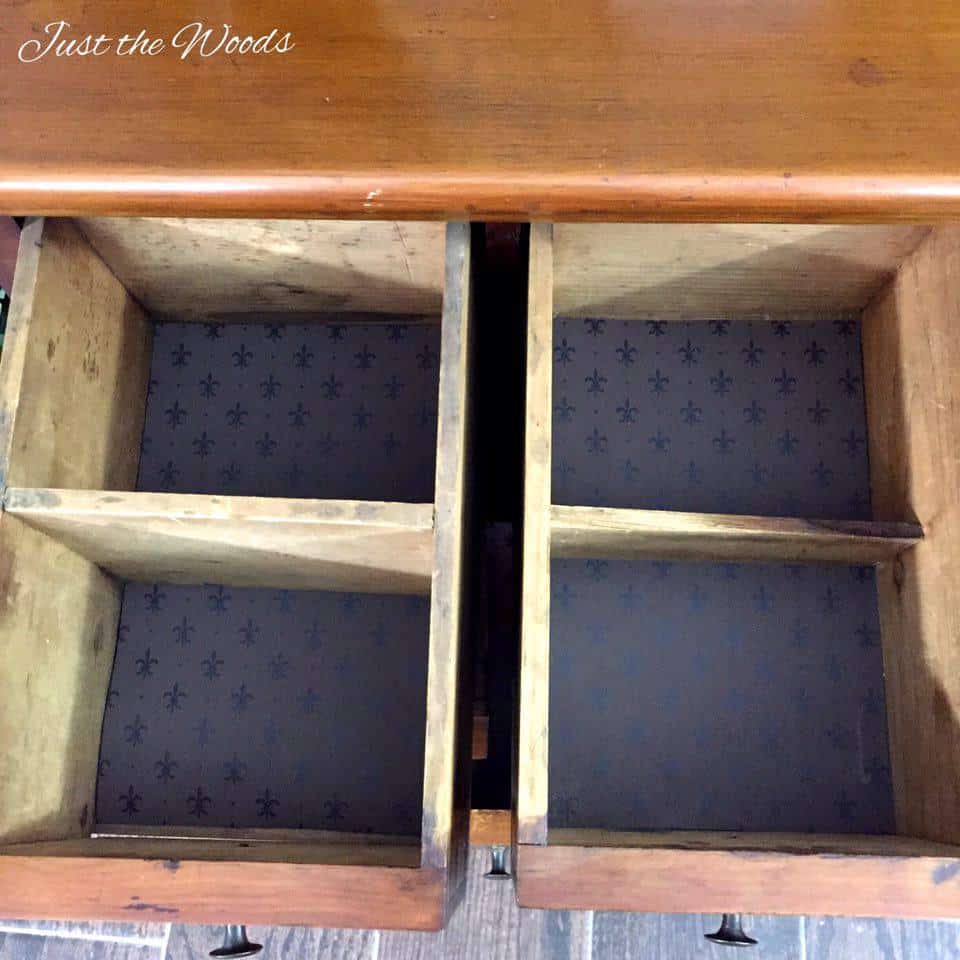 Do make sure to iron the wallpaper first. Use a clean cloth as a buffer and iron the print flat to make sure it doesn't curl up in the drawers. By placing the wallpaper print in the drawers and not gluing them in you can make sure that the drawers are clean and a place that someone would want to place personal items. But at the same time, you don't compromise the integrity of the handmade tables.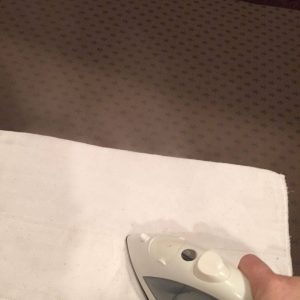 3 Simple Steps to Save Wooden Apothecary Tables
Clean the tables inside and out
Refresh the wood with Restor-A-Finish
Line the drawers
Once finished these apothecary cabinets are gorgeous, and without paint.  For those who follow my work, I paint everything but I can always appreciate a piece that doesn't need paint.  These definitely fall into that category!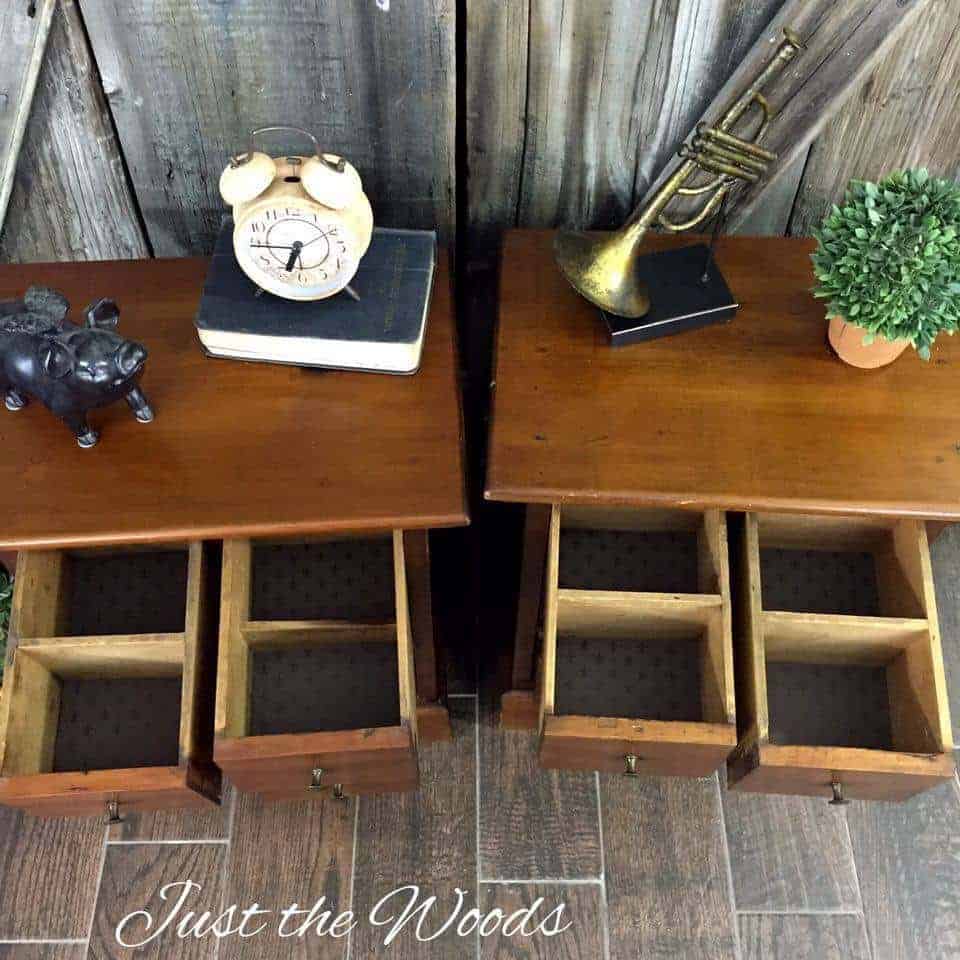 Prefer painted furniture but not sure where to start? You can start at the beginning with How to Paint Furniture – a Beginners Guide.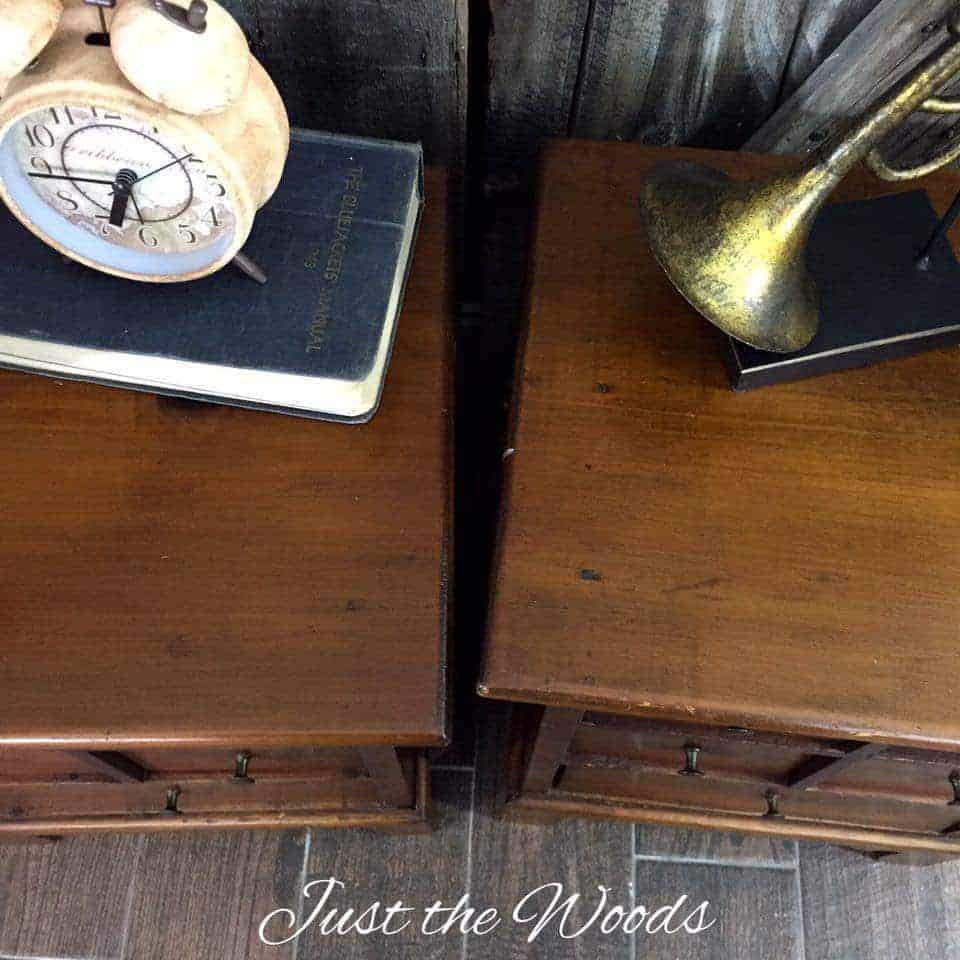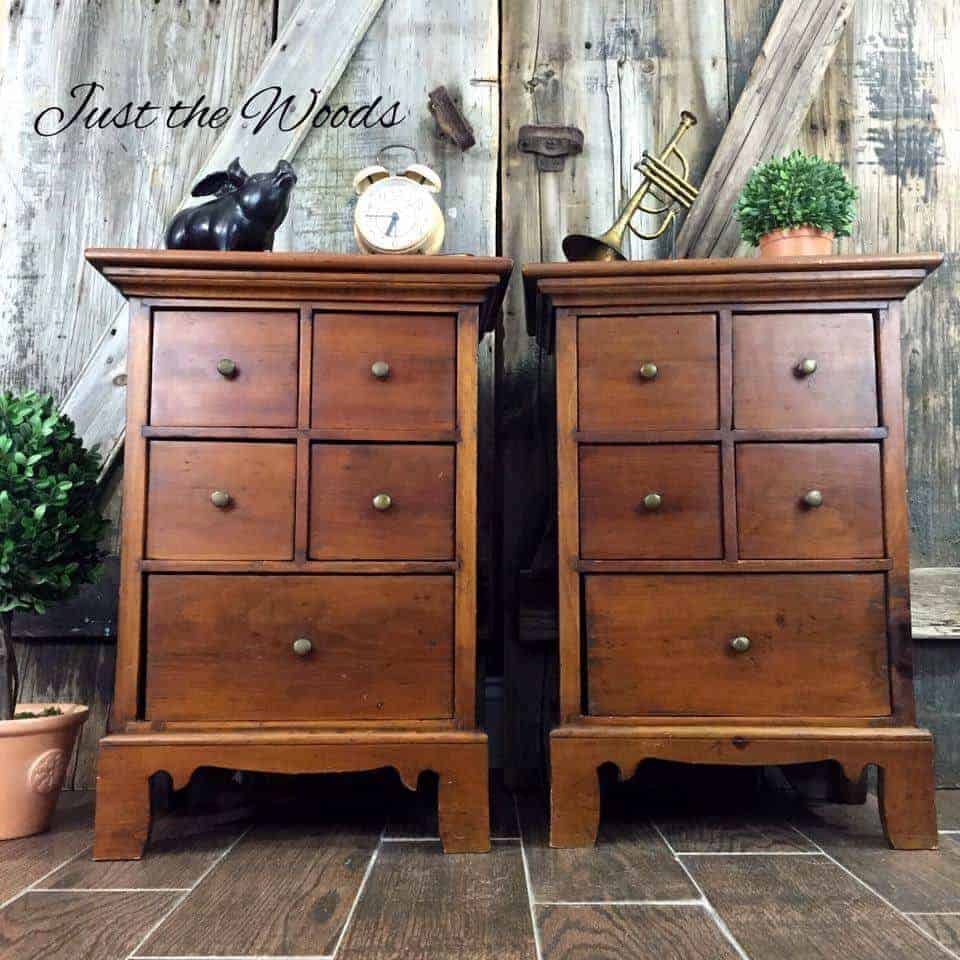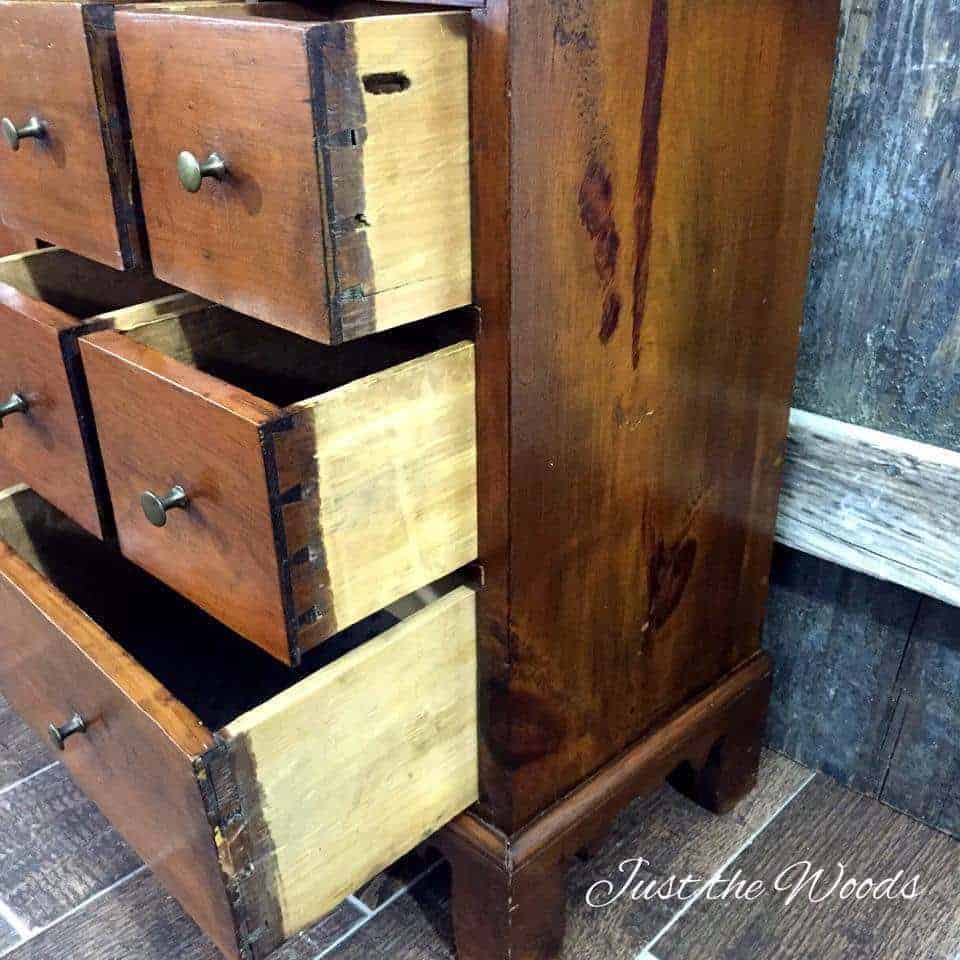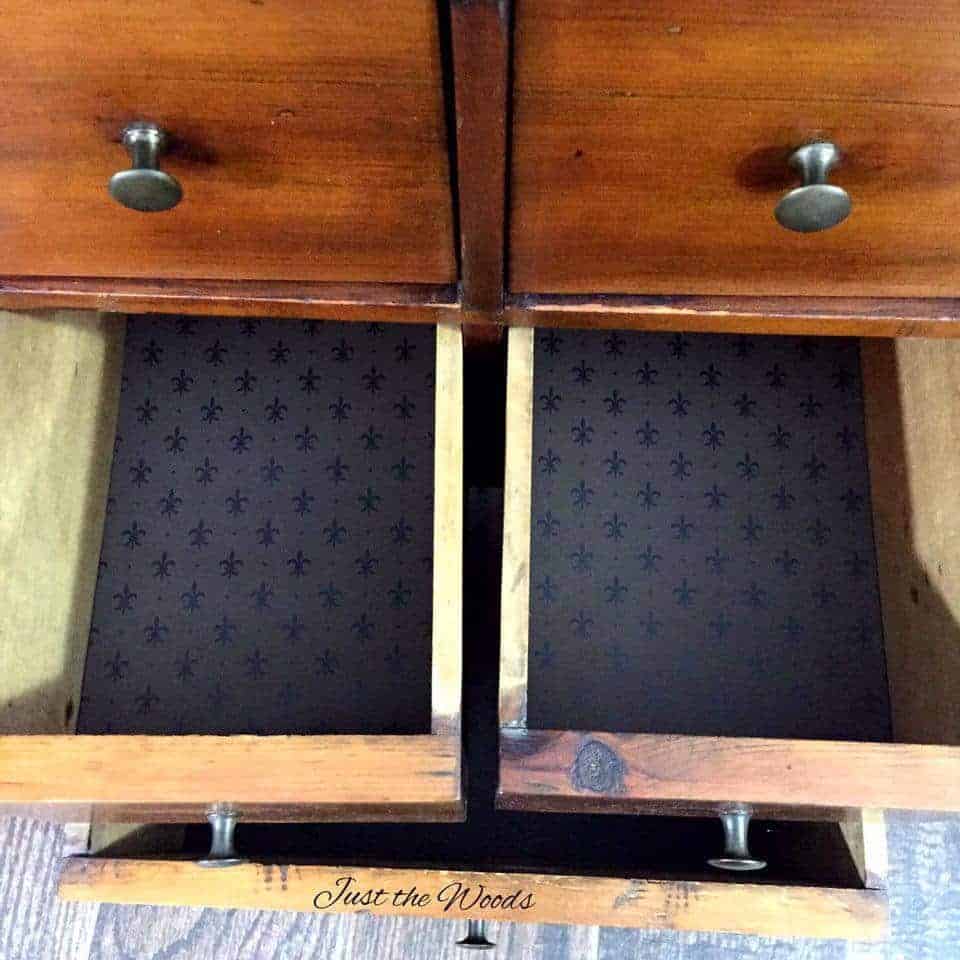 If you like this save, then you will LOVE this Restoration of an Antique Storage Chest.
Don't Forget – Follow Just the Woods and Share this post to Inspire others:
FACEBOOK  *  INSTAGRAM  *  PINTEREST
 Stay connected! For more tips and tricks sign up here : 
PINTEREST PIN: