Hardwood Hamper Makeover
It seems the northeast has been hit with the entire winter all in one weekend, not literally but that's how it feels. Since 30 of snow was dumped on us this past weekend I've been unable to have full access to my inventory. My unfinished pieces are kept in a drive up storage unit until its time to be brought into the shop. That's my unit towards the end, hmphh.
Disclosure: This post contains affiliate links for your convenience. Click here for my full disclosure policy.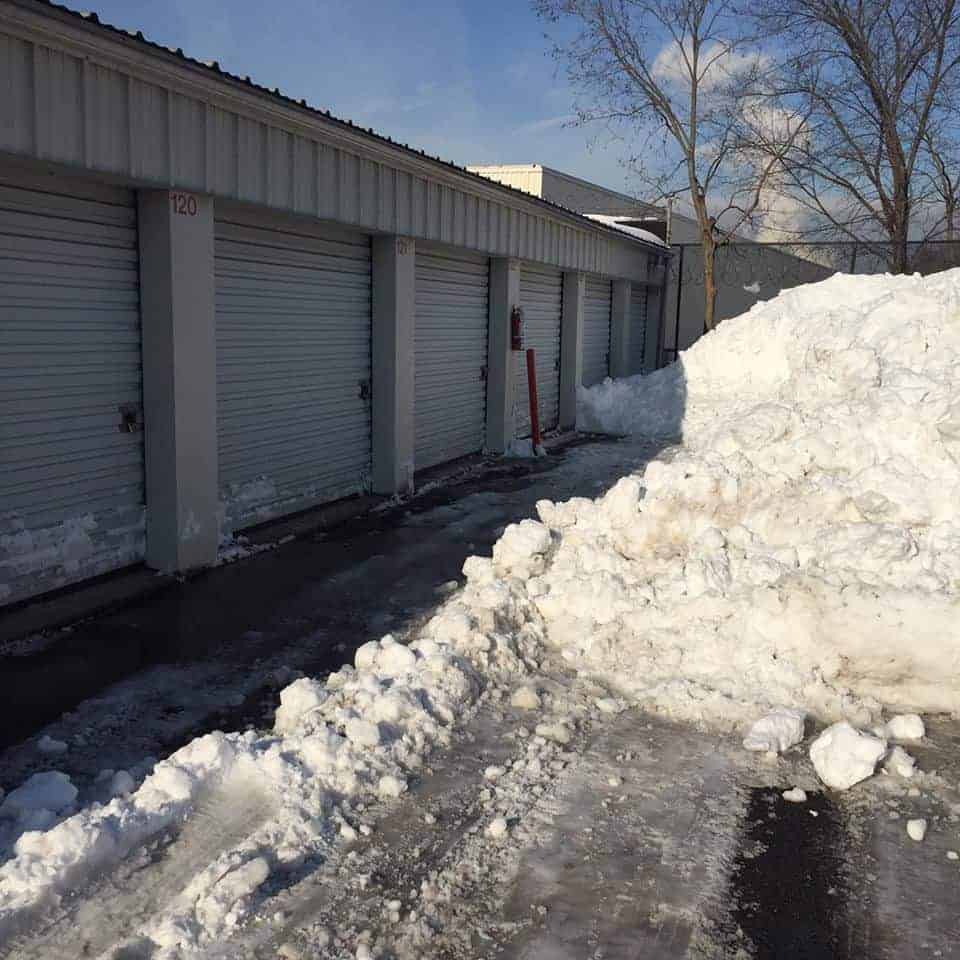 Hardwood Clothes Hamper in Factory Finish White – Before
I plan to pull out the next custom desk this weekend, but in the meantime I'm restless!! We have a tilt out double hamper in the kids' bathroom that has been taking a beating. I'm pretty sure I ordered it online some years back and it's relatively new, therefore not solid wood but that hardwood stuff. My husband has been asking me for a while now to paint the laundry hamper, and I rarely paint anything for us around here, so this became the perfect opportunity.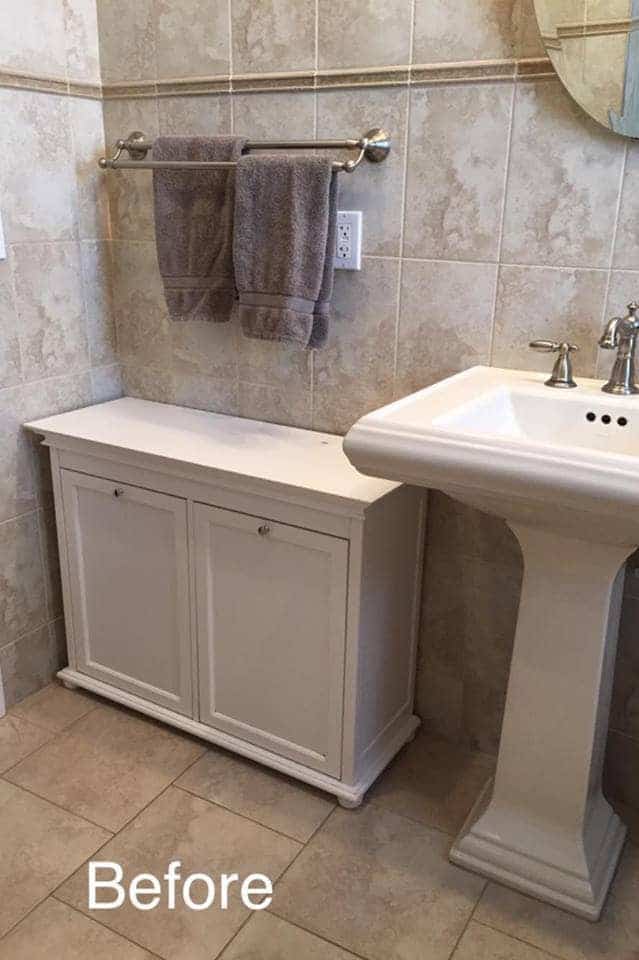 The top is the main area that needs work. If it wasn't for the dings on the top this would be in great shape. It may be hard to see, but there are many ding marks as well as that round circle on top. I'm not even sure how it happened, possibly years of dropping a hair dryer on it or something the kids did, who knows? .. let's just blame the kids!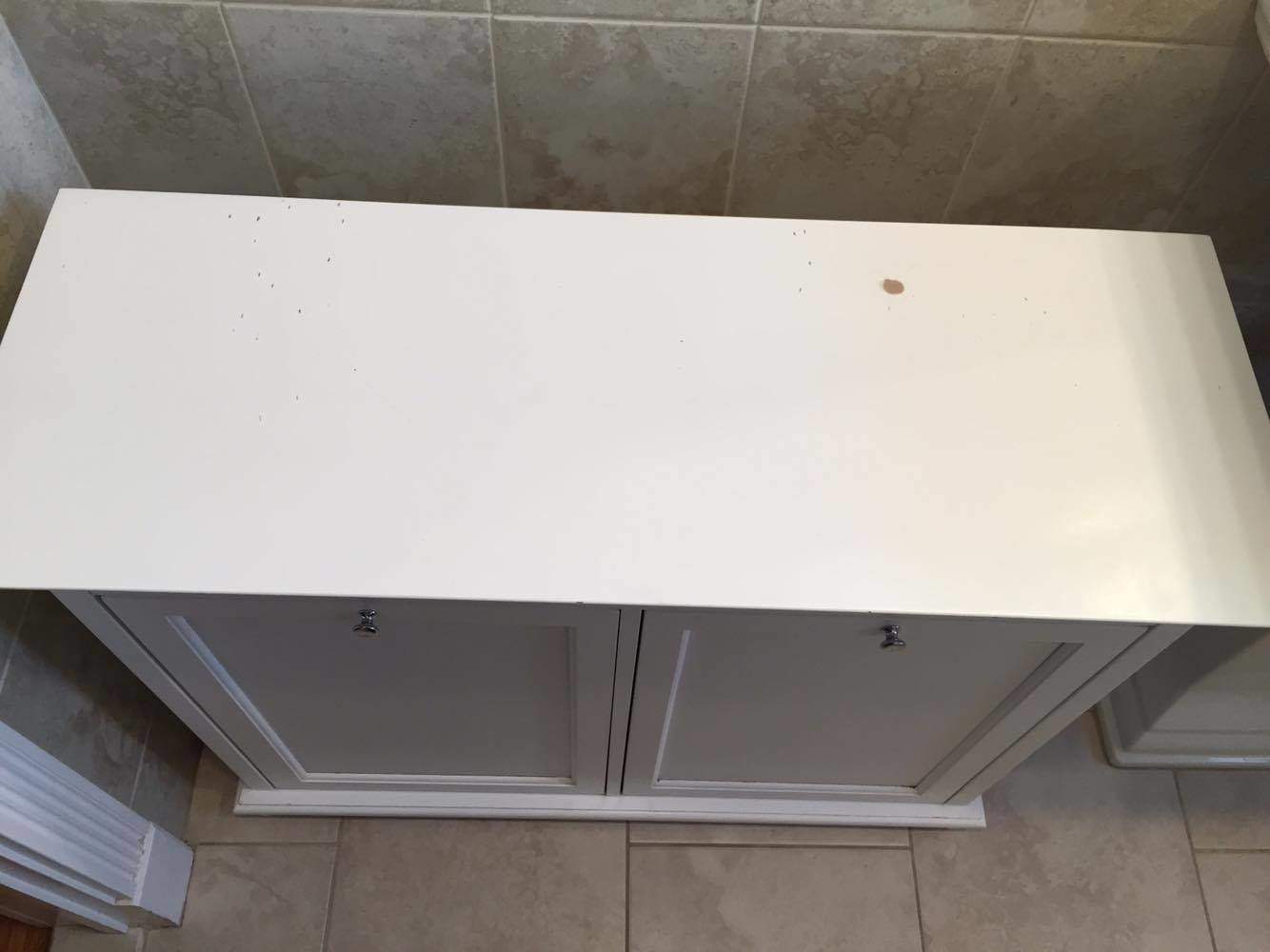 The bathroom is rather small and has neutral coloring with cream, white, and silver/gray so I went with a greige. I custom mixed a beige and gray for the perfect in between color.
Painted Tilt Out Hamper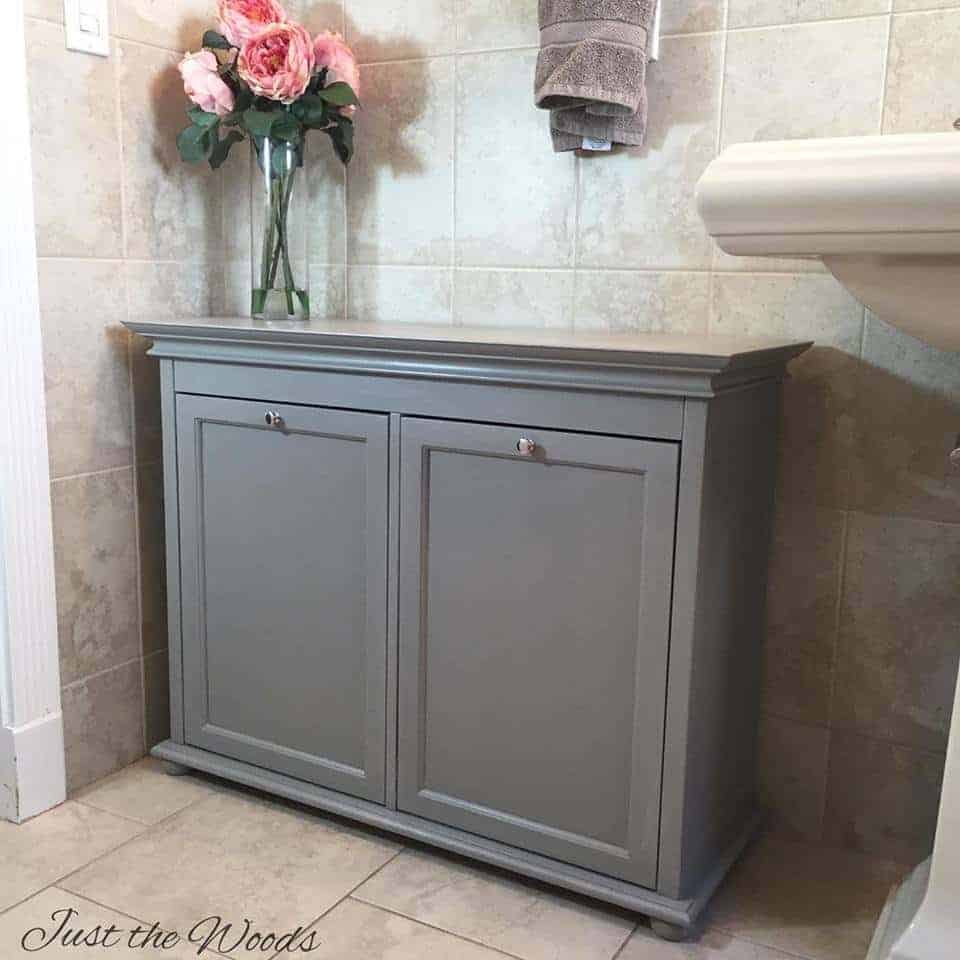 I put the original knobs back on and it looks so much nicer now.  It's almost too nice for the kids' bathroom!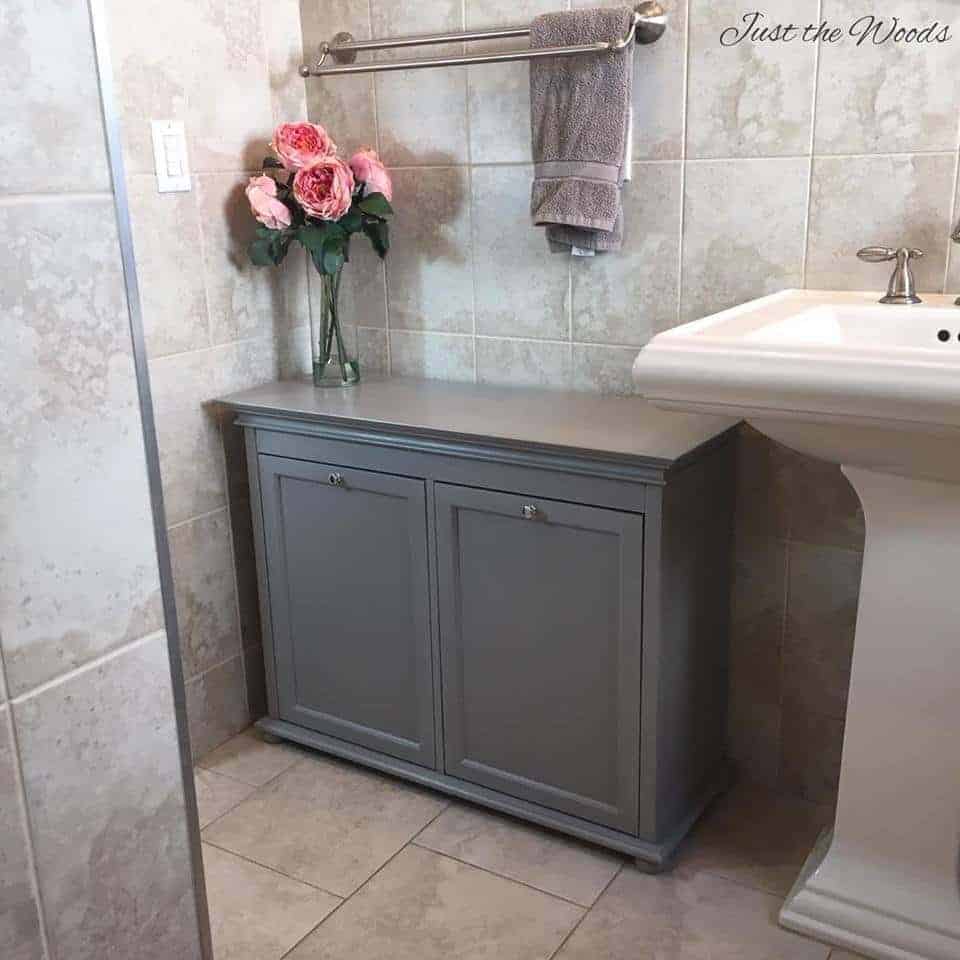 Now I just wish it did laundry too. No matter how often I wash clothes in this house this hamper is always FULL!!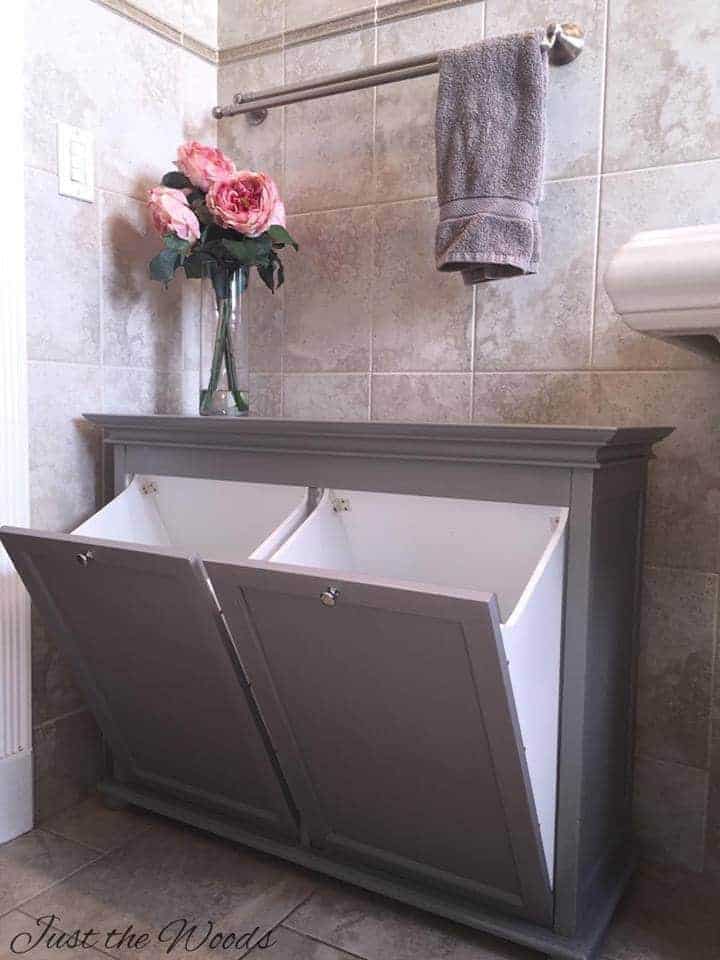 Many people inquire about this hamper.  It can be found in its original condition here in white or brown.
I'll be sharing this post at these fabulous link parties.
Don't Forget – Follow Just the Woods :
FACEBOOK  *  INSTAGRAM  *  PINTEREST
Subscribe to our mailing list here:
PINTEREST PIN READY TO SHARE