Painted Lamps – One Layer at a Time
I thought I could force these lamps to match my living room. All I had to do was change the color because painting lamps is a thing. It's possible, it can be done and it will look great. Wrong. Well, only wrong in the case of making them match the room, but I was correct on all other aspects. Just look at the detail on these lamp bases, they are gorgeous but dark.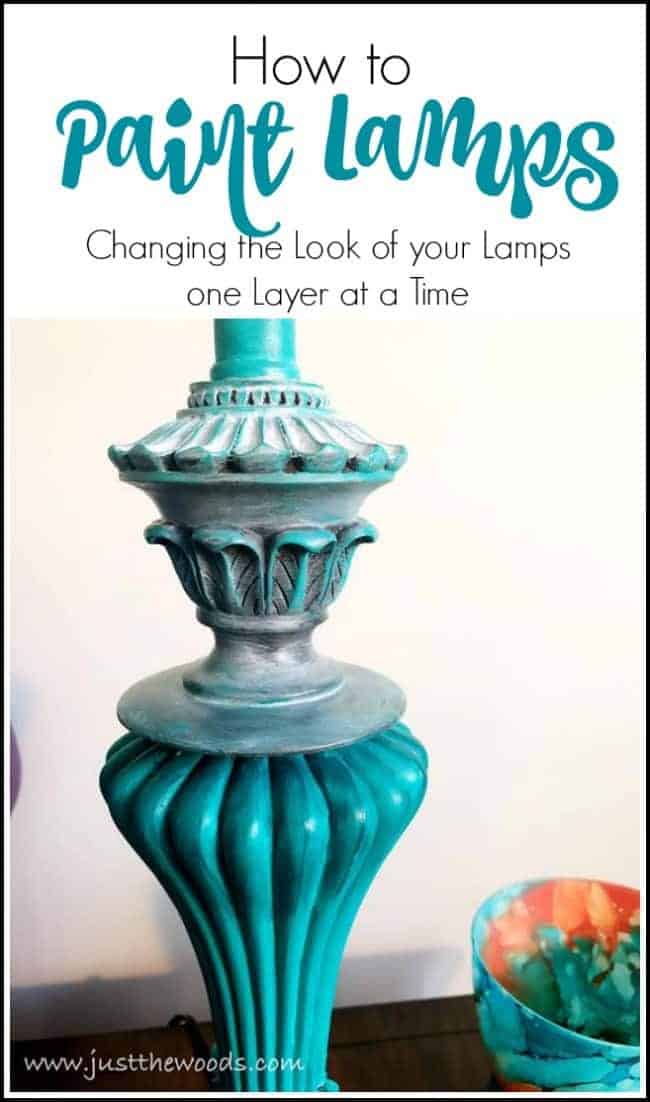 If you missed out on my living room reveal you can check out my Living Room Makeover post and see what I mean about not being able to force these to match. I thought I could, but in the end, the style of the lamps themselves did not match the style of my living room.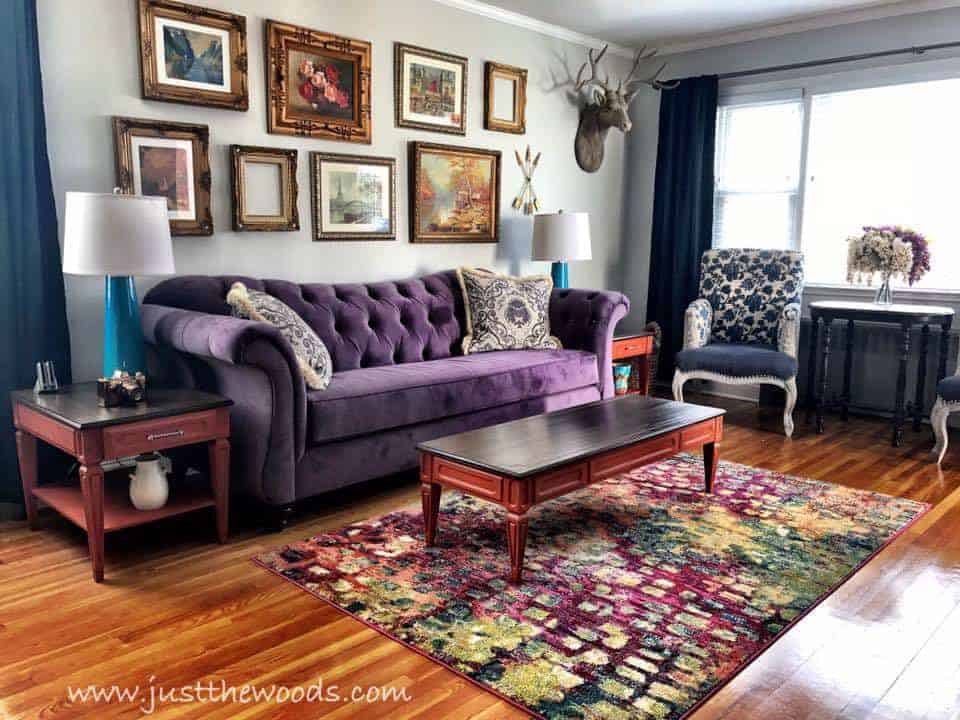 The original lamps we saved from an old barn in the Catskills where I managed to acquire quite a few pieces of furniture. Along with the furniture, I scored these lamps as well as a few pieces of wall art that hang on my gallery wall. 
Painting Layers on Lamps
For starters, I was going for a somewhat gray, teal and white combo with dark gray shades. I thought with the light gray wall this coloring would look great so I started off with a dark gray base.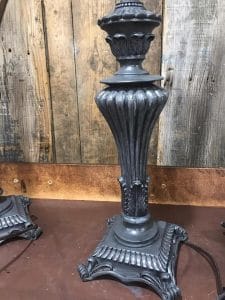 From there I continued with an off white layer.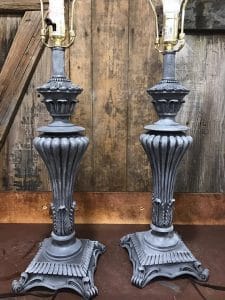 Adding in one or two layers of teal.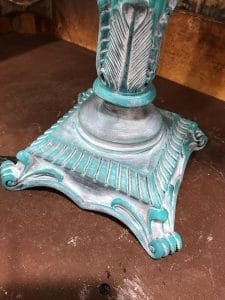 I literally continued the layering process, some layers thin and brushed on, some layers wiped off as soon as they were applied and some layers lightly over the raised details. But I continued over and over with these layers wondering why it didn't feel right. Until I realized that it wasn't the paint, nor the finish, nor the details. Those were all great! These just don't work with the room, and that's ok. When I finally came to this realization I decided to seal the lamps and sell them. They now live in someone else's home.
The Result – Teal, Gray, and White Ornate Painted Lamps
I couldn't force them to match my home, but just because they aren't right for my home doesn't mean they aren't right for someone else's.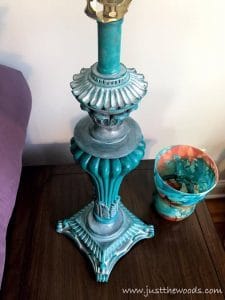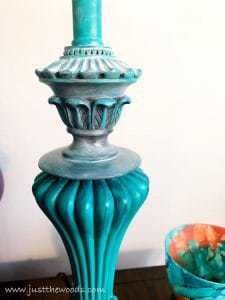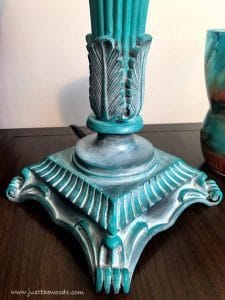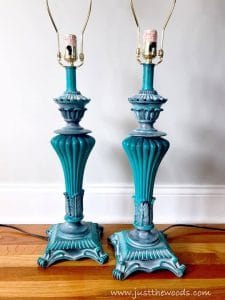 Click here for a wide variety of gorgeous lamps available online: HERE

The following are the colors used for this project, and they can all be HERE:
Slate – Jade – Tahoe – Skye – White Linen – Matte Protective Finish
Love the layering process with paint? Click here to see how to layer paint on furniture:
Painting in Layers
https://www.justthewoods.com/paint-furniture-layers/I'll be sharing this post at these fabulous
link parties
.
Don't Forget – Follow Just the Woods and Share this post to Inspire Others:
FACEBOOK  *  INSTAGRAM  *  PINTEREST
Subscribe to our mailing list here:
PINTEREST PIN READY TO SHARE