Making poached eggs does not have to be difficult. In fact, once we figured out how to make a perfectly poached egg with silicone cups I find myself making them all the time.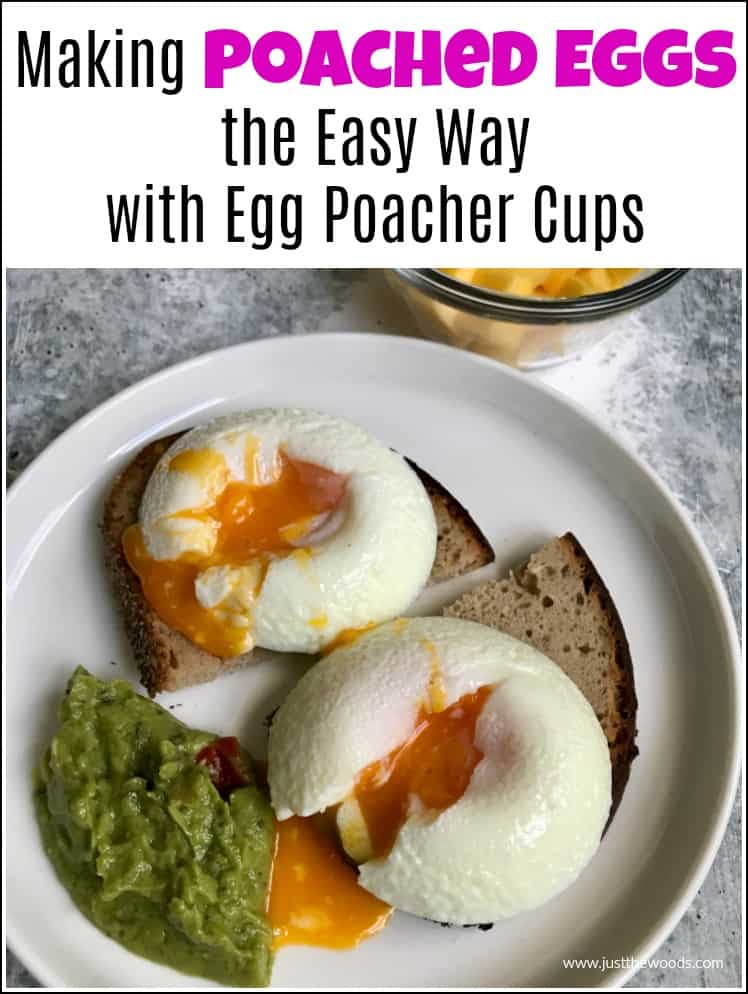 Disclosure: This easy poached egg recipe post contains affiliate links for your convenience. Click here for my full disclosure policy.

Easy Poached Eggs
What You Will Need (Full Printable Recipe Available Below)
Ingredients:
2 eggs

avocado oil spray

silicone egg cups
Getting Personal
Along with eating clean and trying to keep my family eating healthy I also see a nutritionist. To make a long story short he runs a full blood panel and can see where my body is lacking things or has an abundance etc. Then we take this info and use food as a sort of medicine to address any issues. For example, my thyroid is a mess, my glutamine is extremely low, and my hormones are a mess. To keep it simple, my current diet now includes more cashews and fewer almonds. More pork, and less chicken. No wheat, gluten, dairy, soy, or refined sugars.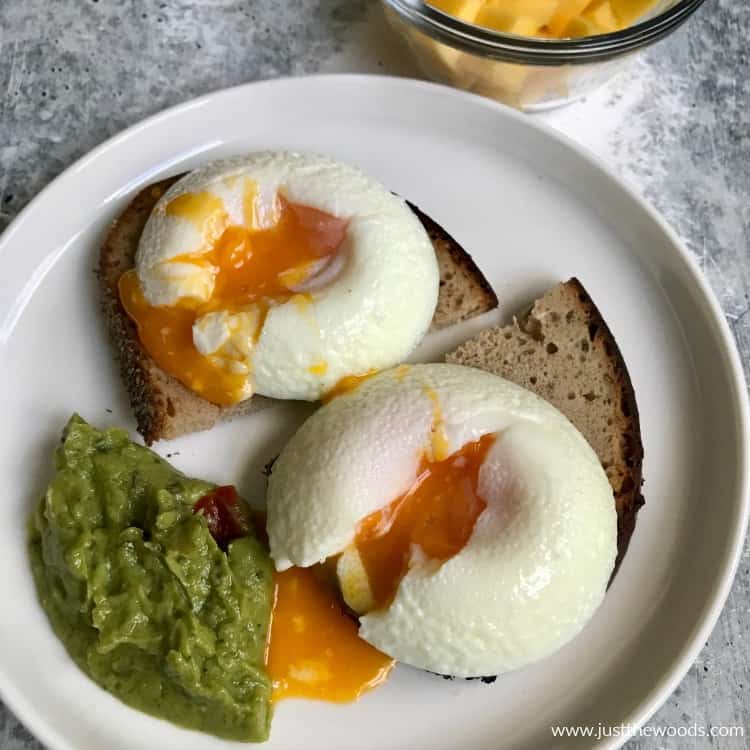 Clean Eating Basic
Continuing on, and rewinding at the same time – I mention that this is a clean eating recipe because I am all about eating healthy and clean eating. If you are new to a clean eating way of life then you need to check out Everything You Need to Know about a Clean Eating Diet. You can also see how I lost 50 lbs and am keeping it off by following a clean eating diet here: How I Lost 50 Lbs Clean Eating. I tend to try different things and mix different flavors to keep meals healthy and tasty.
How to Make Poached Eggs
Ingredients:
Making poached eggs doesn't require many things. Using an egg poacher cup makes your egg-poaching experiences so incredibly easy. All we need are:
1. A pan. This is my favorite pan, it is a 12″ stone earth nonstick pan. You can find it online here: Stone Pan.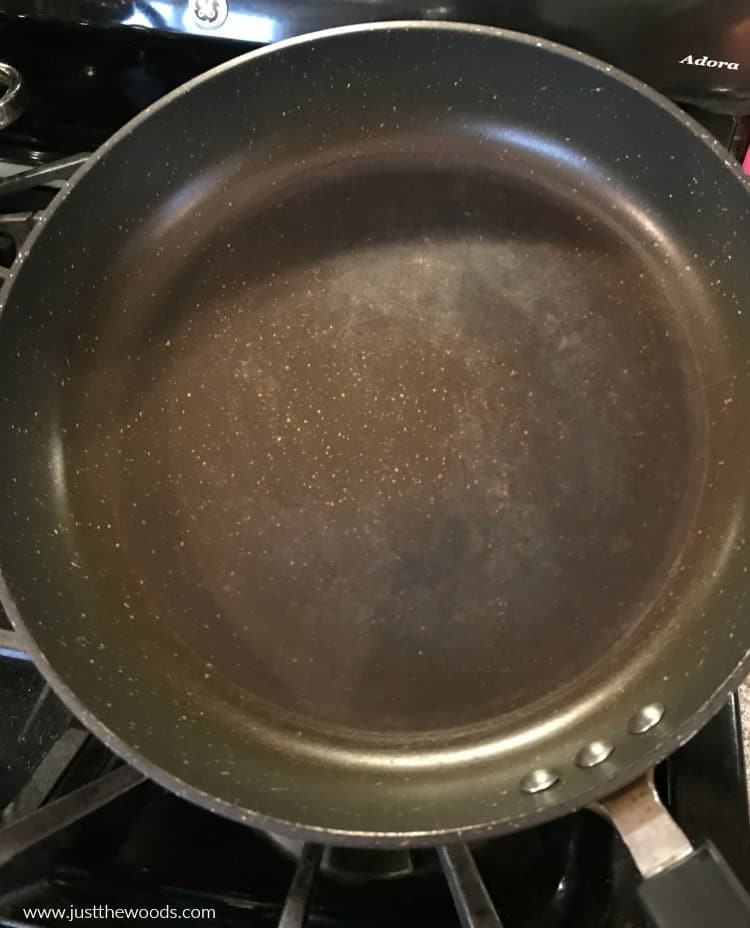 2. Avocado Cooking Spray. This is the one I like because it doesn't have any chemicals or propellants added. I get it online here: avocado spray.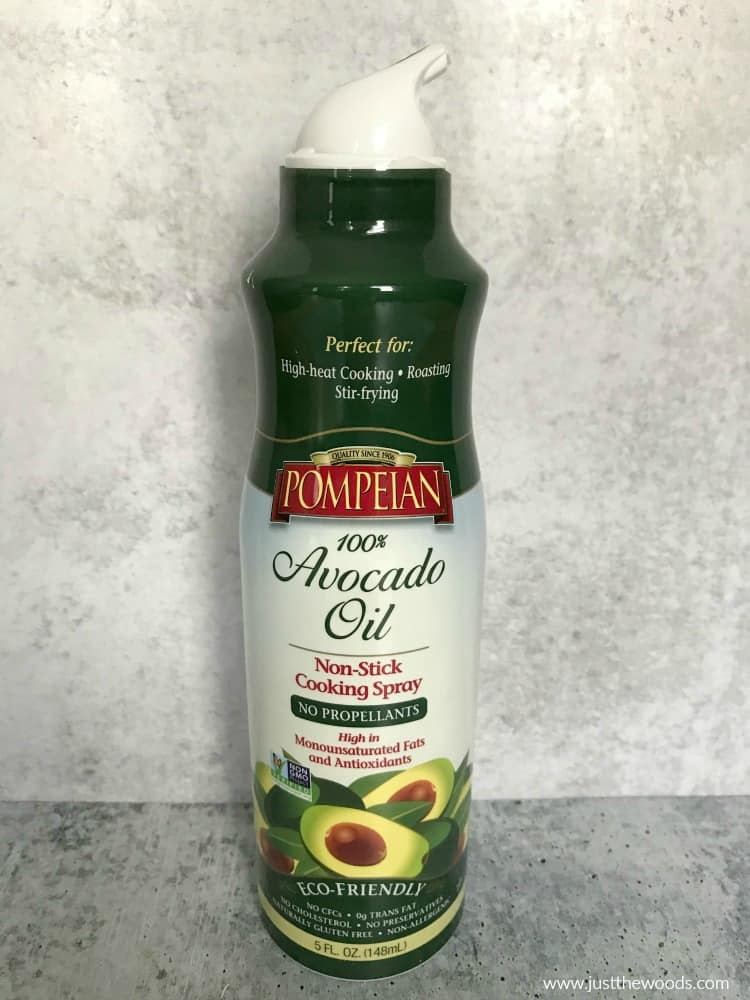 3. Eggs.
4. And of course egg poacher cups. These egg poacher cups are silicone and come in a set of four. You can find them online here: egg cups.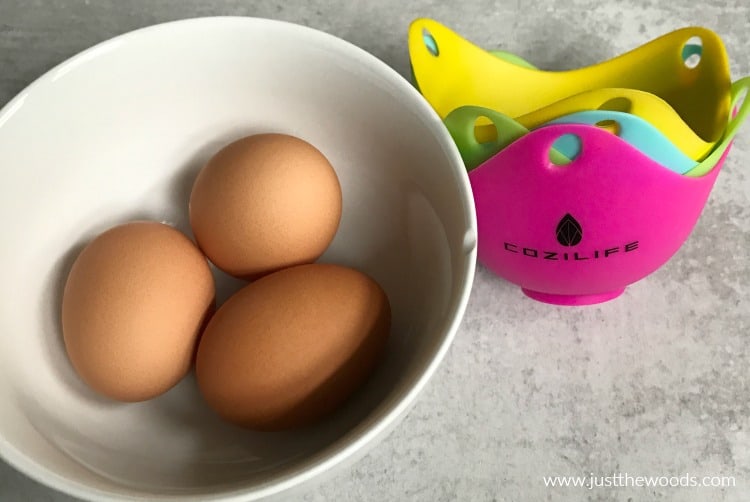 Making Poached Eggs/Cooking Process
First, you will need to fill your pan with approximately an inch of water. You need enough water to simmer long enough to cook the eggs and not evaporate during the process. The silicone egg poachers should be able to sit in the water in the egg poaching pan without floating around. Place your pan on the stovetop on medium to high heat. I do this just to get it going. Grab your egg poacher cups and spray them with your avocado oil and place them in the pan.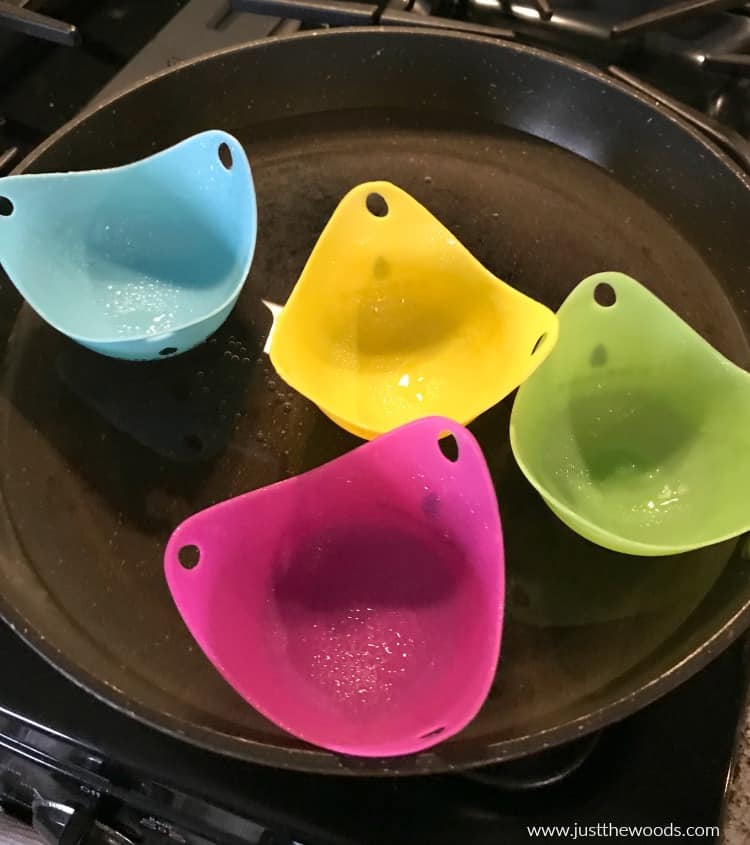 Next, crack your eggs into the poached egg cups.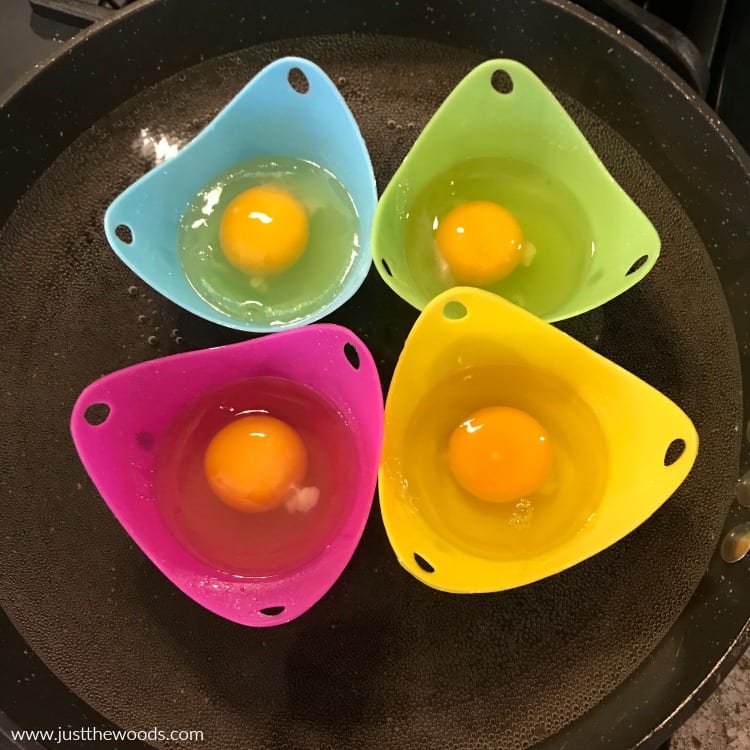 As the simmering water heats you will start to see the eggs slowly cook as the outer edges turn white.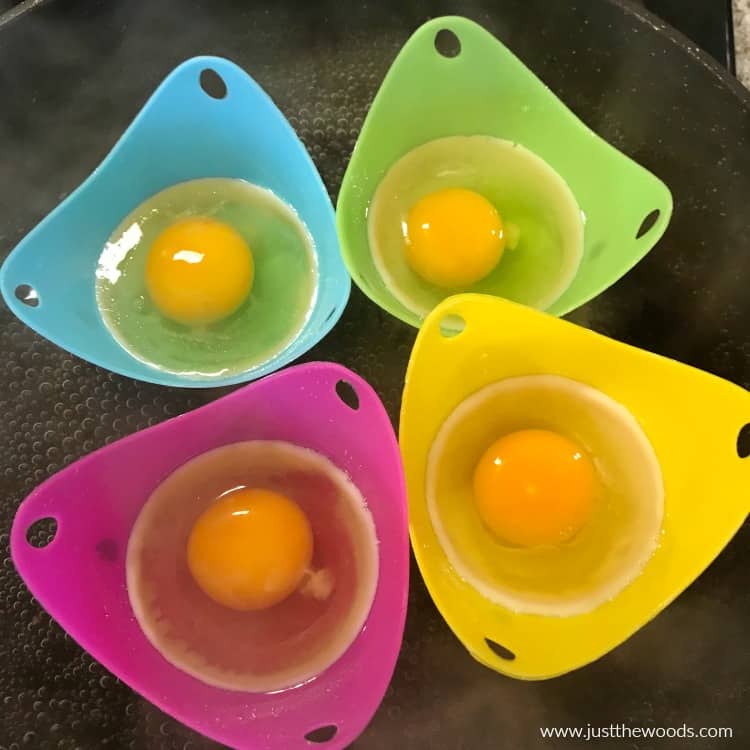 Once the water begins to simmer/boil you can lower the heat and cover the pan. My pan does not come with a lid, so I had to buy it separately here (lid). Using a clear lid always helps, this way you can keep an eye on the eggs while they cook.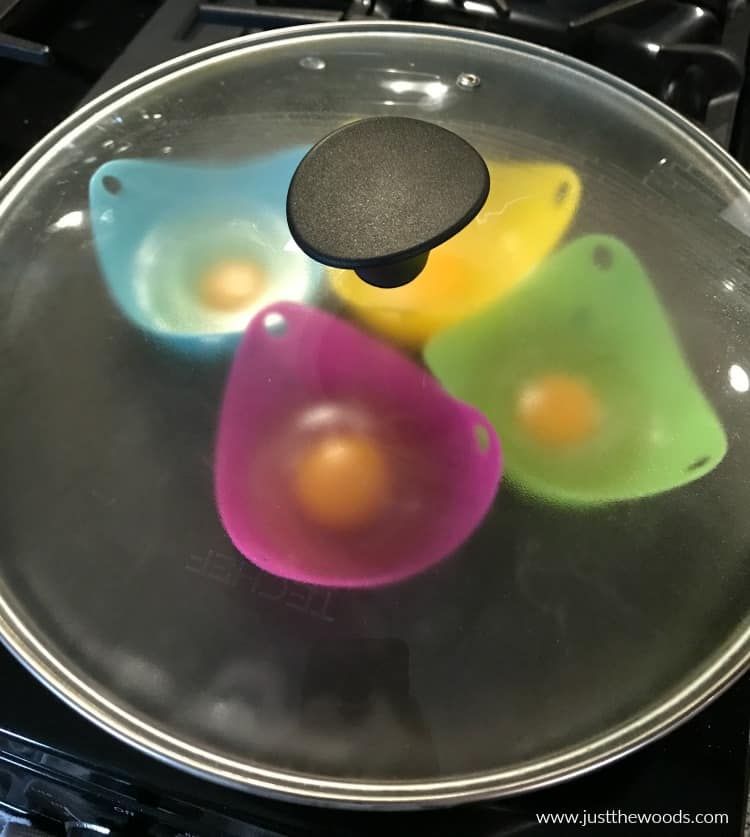 How Long To Cook Poached Eggs
When it comes to cooking times for poaching eggs this comes down to preference. Do you prefer your egg yolk runny or cooked a bit? Once I put the lid on the pan I start a timer. To keep the yolks on the runny side I find that 7 minutes is the ideal time to cook the poached eggs. Seven minutes should get your poached eggs to this level of poached/runny. The egg whites part is cooked with runny yolks.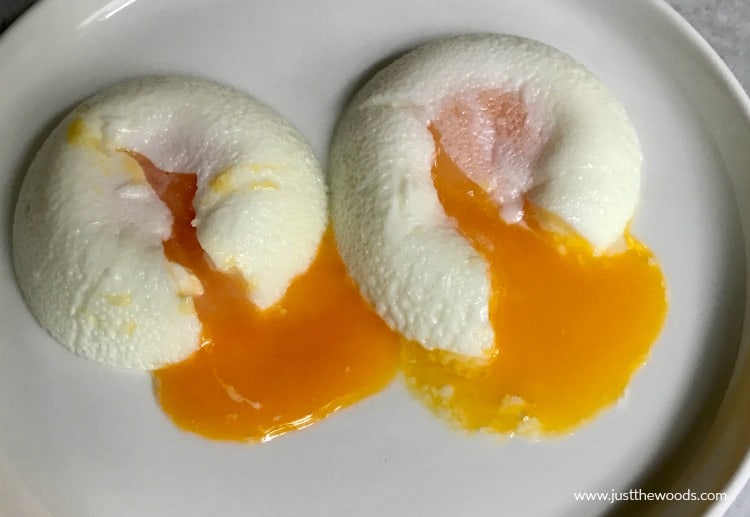 If you prefer your yolks a bit more cooked, like my kids do then I would give it a bit longer. But no more than 10 minutes is necessary. My kids prefer their yolks like this: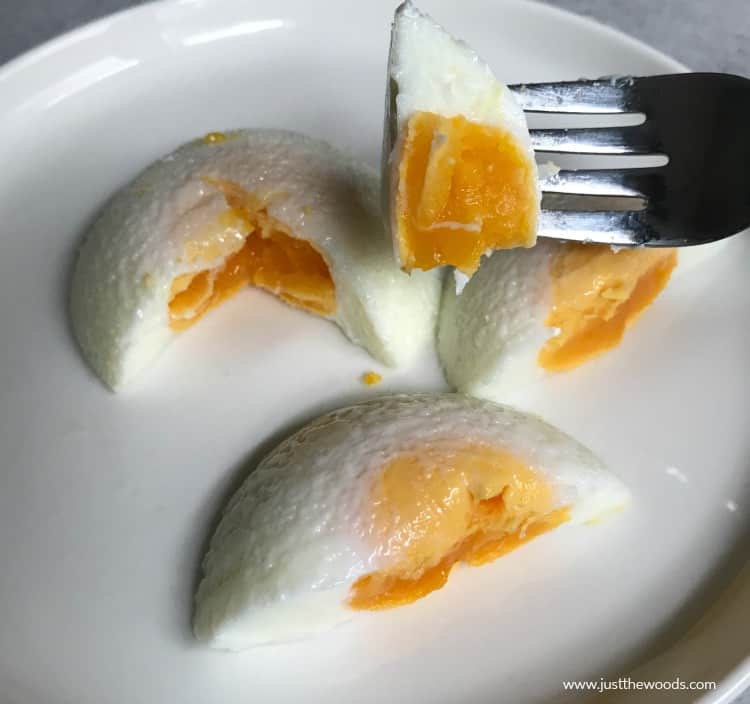 When making poached eggs the timing is really up to you. Once you reach the desired cook time you can turn off the heat.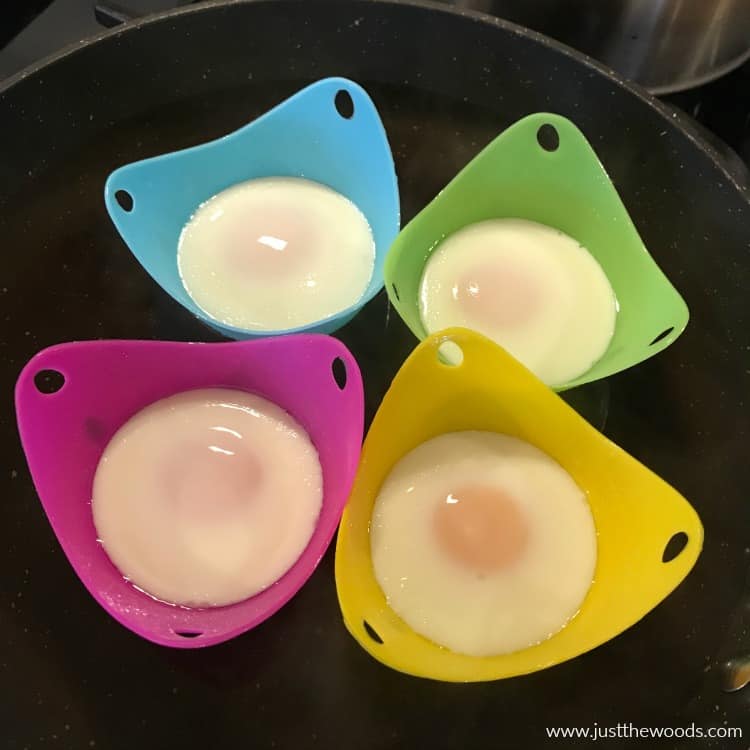 Next, we can remove the silicone egg poacher cups from the water. The avocado spray helps prevent the eggs from sticking in the cup. To remove them I like to use a spoon and gently loosen the egg from the cup.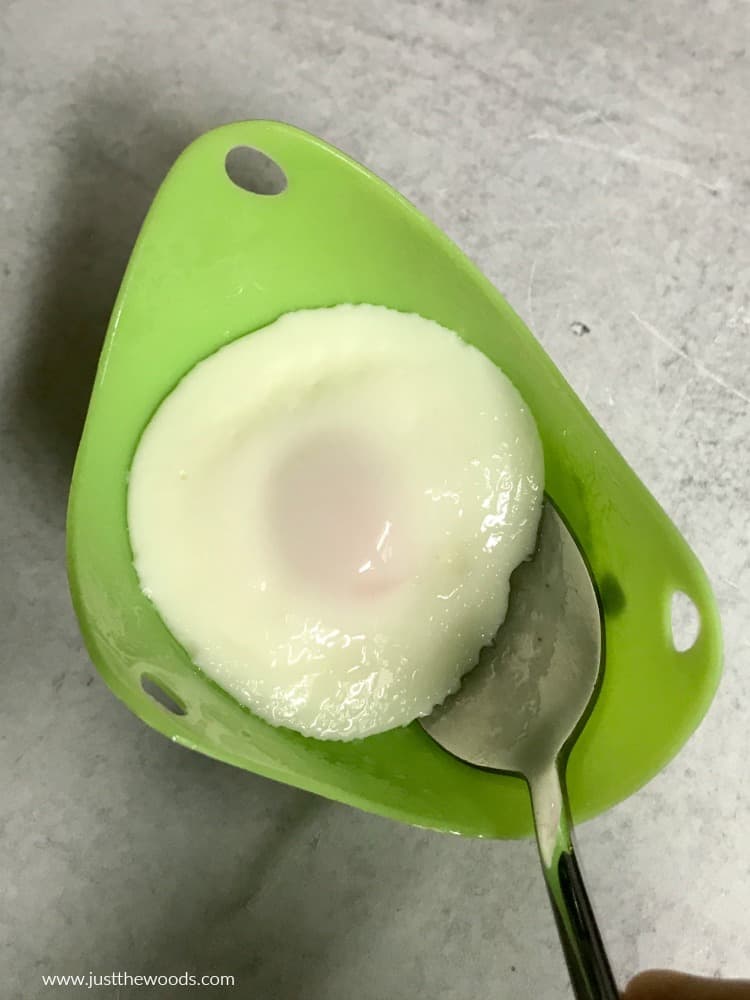 Once the egg is loosened from the silicone poacher cups then you can either scoop the poached egg out or flip it right out of the cup itself. I confess that in our house we refer to these as 'boobie eggs'. 😛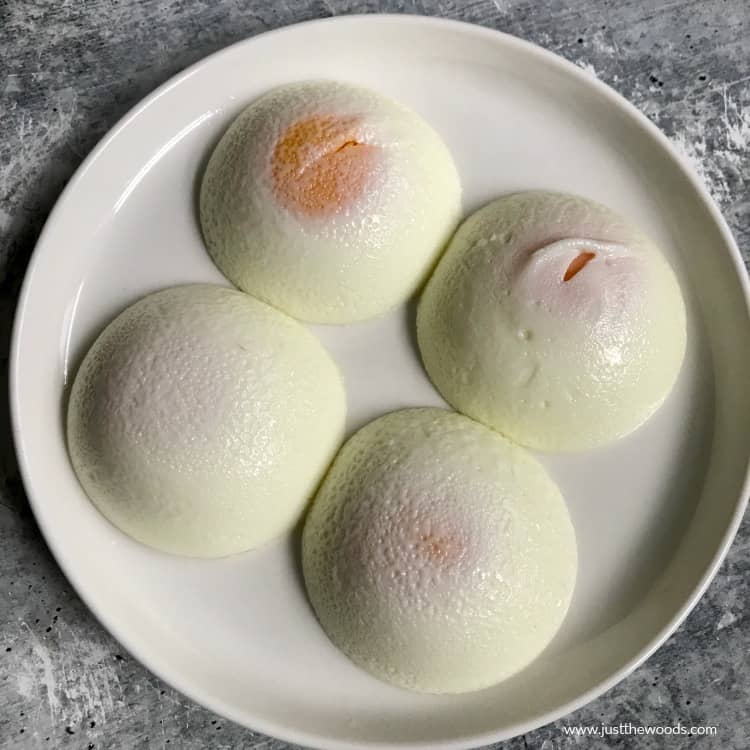 I truly believe that egg poacher cups are the easiest way to make the best-poached egg. All of your egg is contained in the cup, and none gets lost floating in the water like with the traditional poaching method.
How to Clean the Best Egg Poacher Cups
To clean these silicone poacher cups I usually hand wash with hot water and then let them air dry before stacking them for easy storage.
What to Eat with Poached Eggs
Poached eggs on toast with avocado or guacamole is our favorite way to eat them.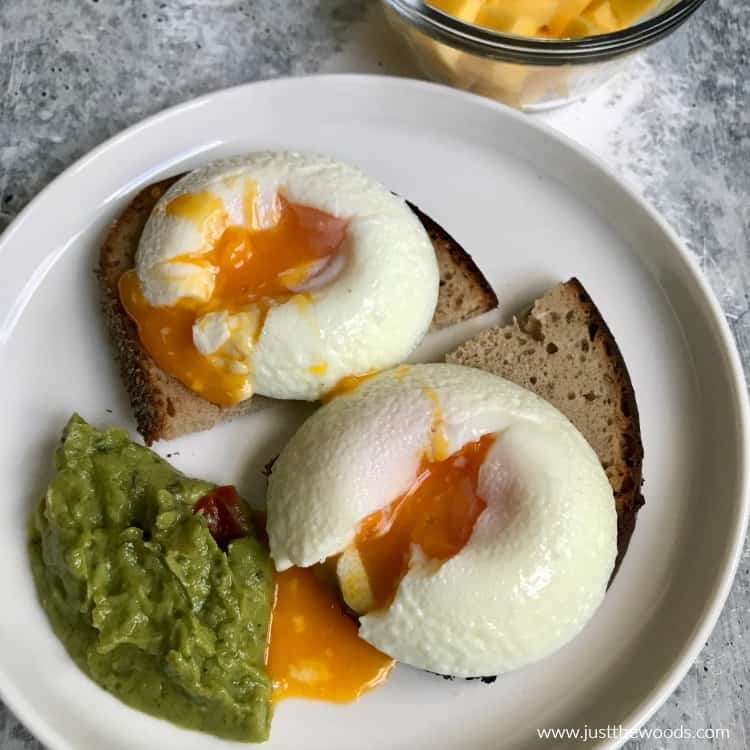 You can also enjoy your poached eggs atop sautéed veggies.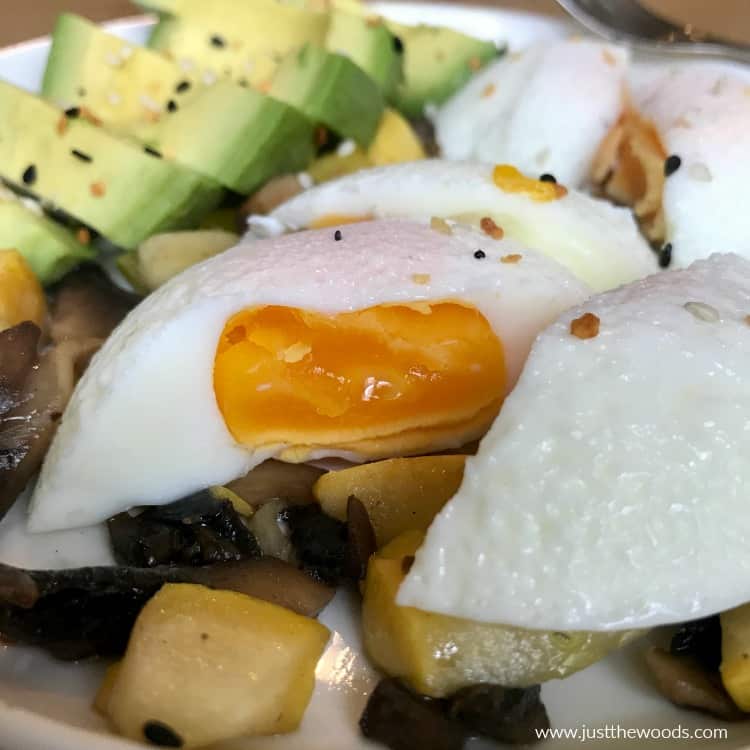 If you are super creative or talented in the kitchen you can even use your perfect poached egg to make Eggs Benedict with hollandaise sauce.
As far as poached egg calories, they will hold the number of calories listed on the egg carton. The calories actually vary based on the size of the egg. So if your large eggs are 70 calories each then your poached eggs are 70 calories each. If your jumbo eggs are 80 calories each then your poached eggs are 80 calories each, etc.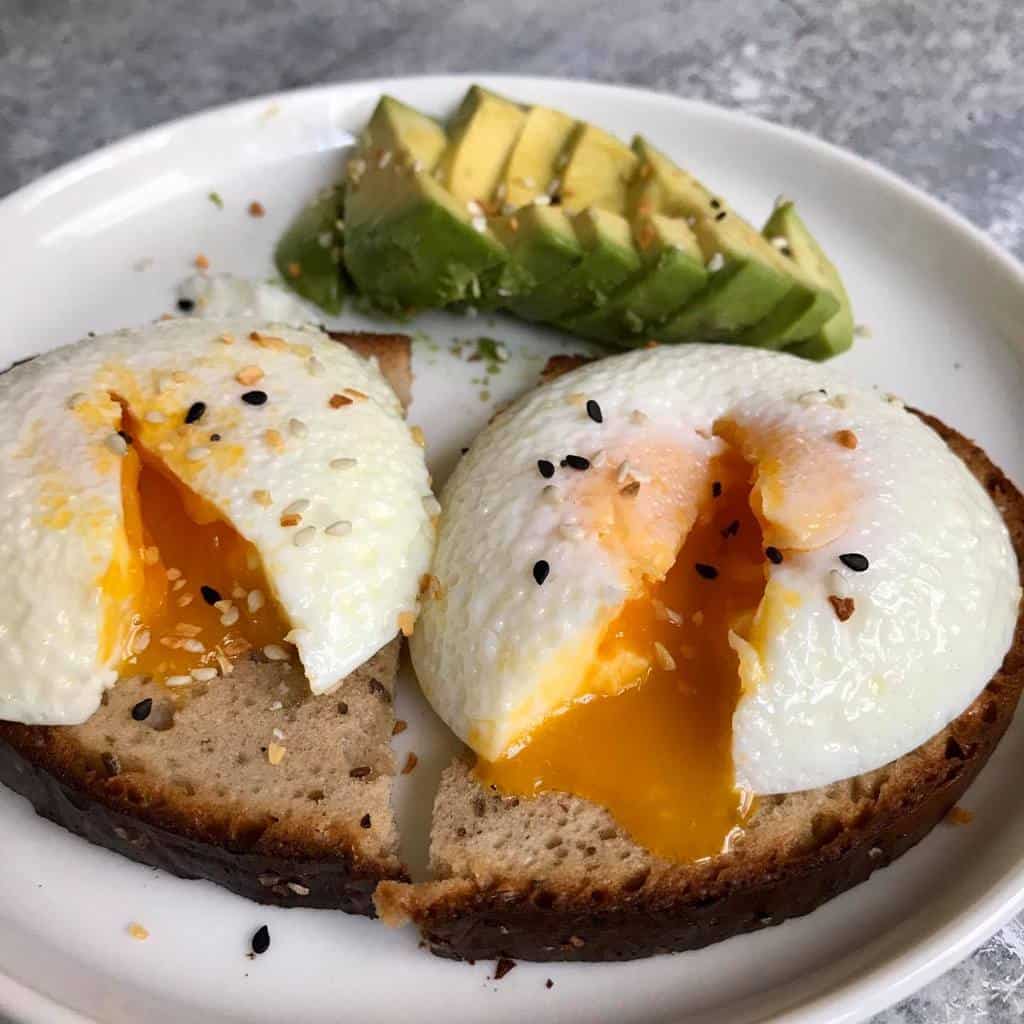 Love eggs and all the ways to enjoy them? Here's my easy method of making hard-boiled eggs in the Ninja Foodi pressure cooker: How to Make Perfect Hard Boiled Eggs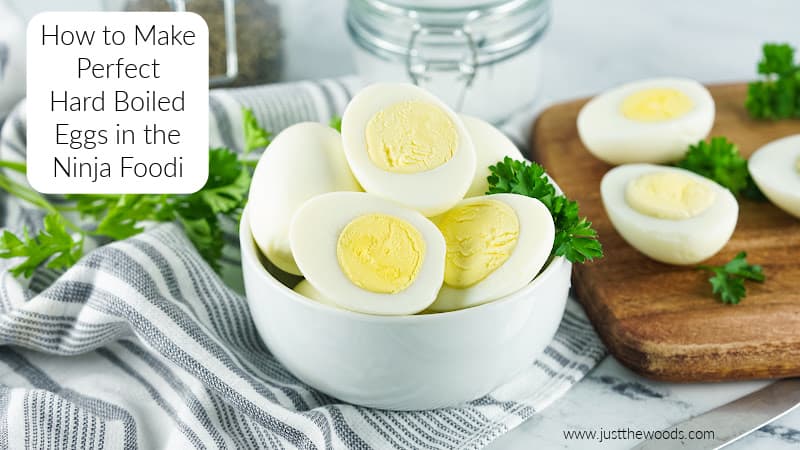 Printable Recipe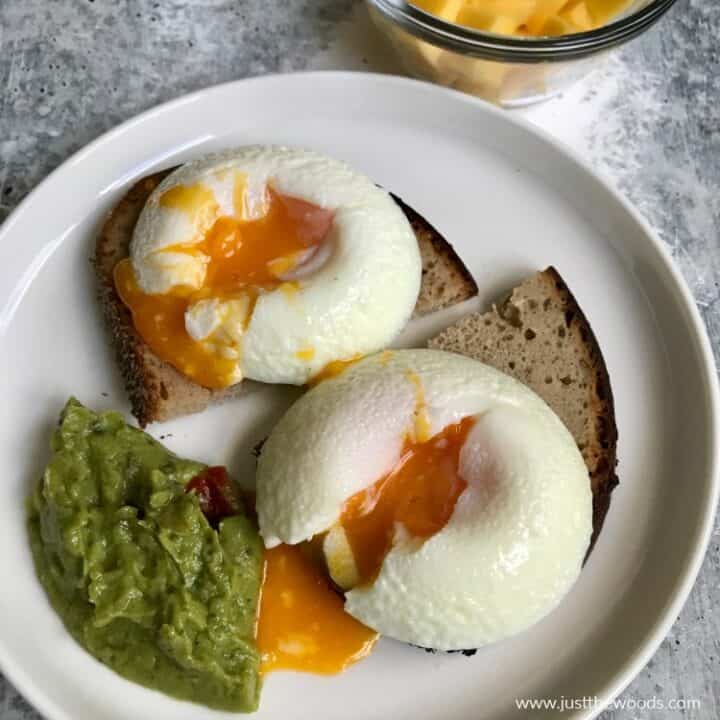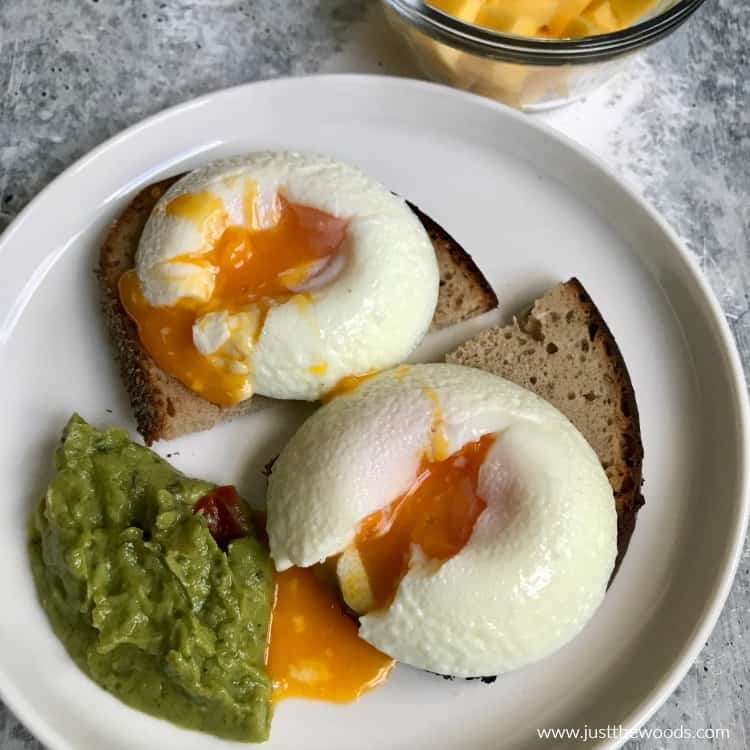 Making Poached Eggs the Easy Way with Egg Poacher Cups
Making poached eggs in egg poacher cups is the best way to make poached eggs. Take the guessing out of making poached eggs and enjoy.
Instructions
Fill pan with 1" of water and heat
spray silicone egg poacher cups with avocado spray oil
crack eggs into egg cups
once water begins to boil reduce heat and cover
cook on low heat for 7-10 minutes
remove from heat
scoop egg from cup and enjoy
Notes
Eat your poached eggs alone or serve with toast and avocado or sauteed vegetables.
Recommended Products
As an Amazon Associate and member of other affiliate programs, I earn from qualifying purchases.
Nutrition Information:
Yield:

2
Serving Size:

1
Amount Per Serving:
Calories:

140
Total Fat:

10g
Saturated Fat:

3g
Trans Fat:

0g
Unsaturated Fat:

1g
Cholesterol:

370mg
Sodium:

140mg
Carbohydrates:

0g
Fiber:

0g
Sugar:

0g
Protein:

12g
nutritional values are estimates and may vary depending on products/ingredients used.
For more healthy clean eating recipes make sure to follow my clean eating Pinterest board here:
Clean Eating
.