Get gorgeous results with black furniture wax on your painted furniture. See how to apply furniture wax to make those details pop. Antiquing painted furniture with furniture wax creates a dramatic effect like on this painted claw foot table. Applying furniture wax really brings out the details.
I never like to seal my painted furniture projects with just furniture wax. But that doesn't mean that you can't use furniture wax to antique and enhance your painted furniture projects. I am sharing how to apply furniture wax to your painted furniture makeover to make those ornate details stand out.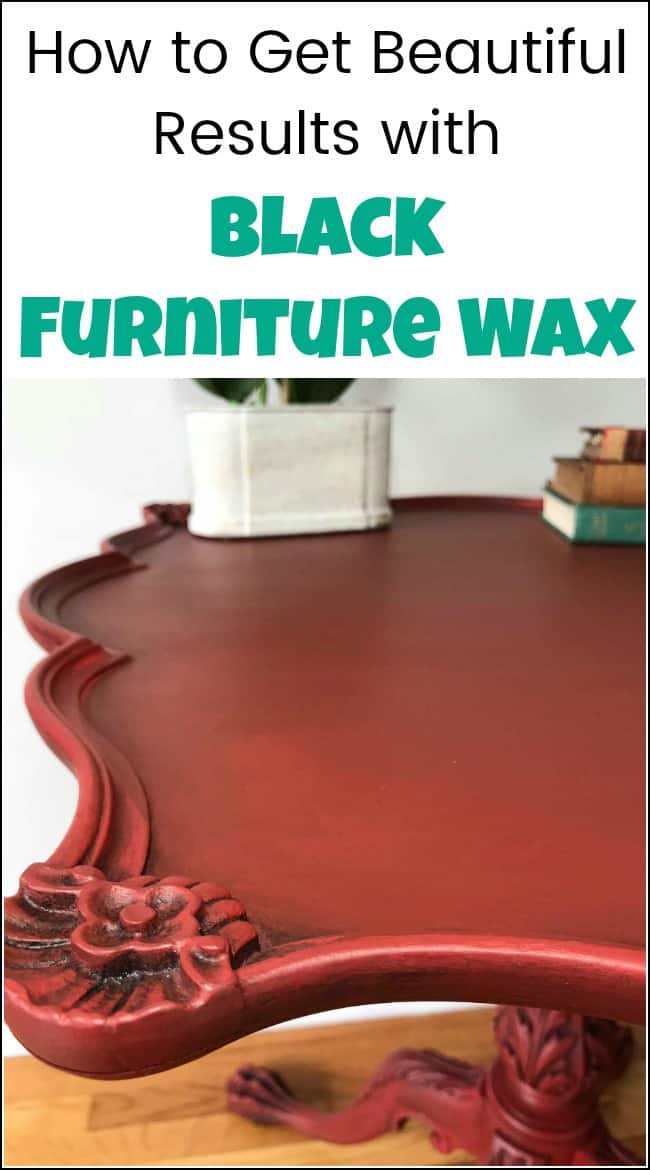 Disclosure: This black furniture wax post contains affiliate links for your convenience. Click here for my full disclosure policy.

Supply List for Painting and Waxing a Wooden Table
What You Will Need
Tools
Paint
Vintage Claw Foot Table
This vintage claw foot table is pretty old and not in the best condition. I suppose that's to be expected. Let's take a good look at its original condition when it came to me.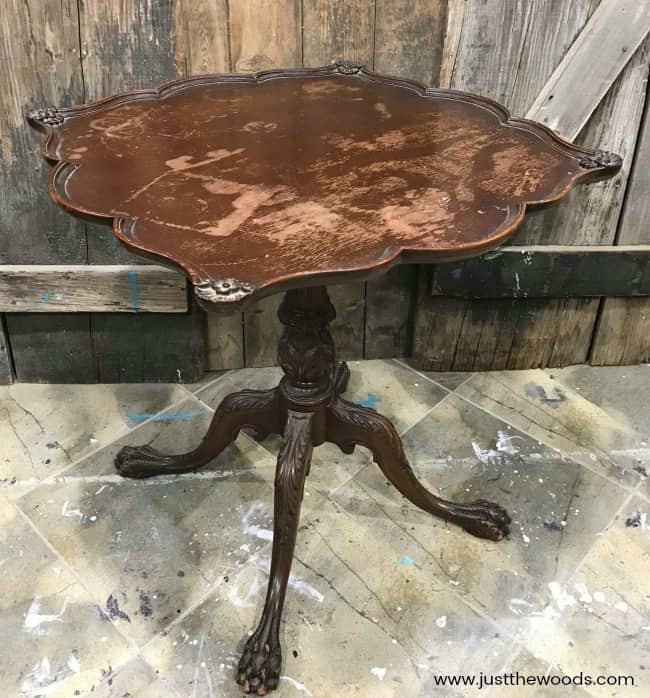 It has great details for sure. Looks at those legs and feet!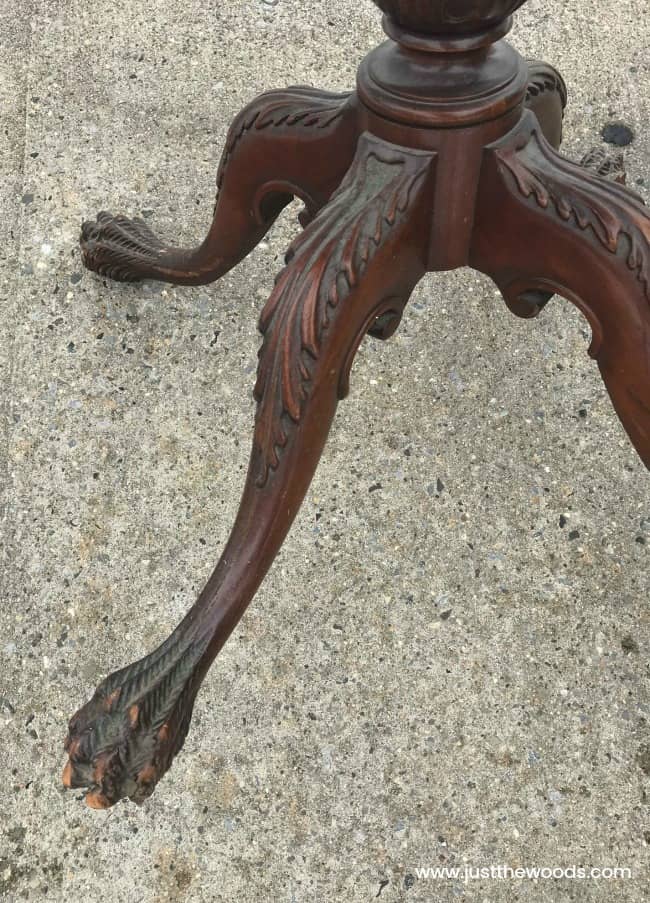 And it's mahogany, from the markings my guess is the 1920s or 1930s, but I could be wrong. I'm sure there is someone hating me right now for painting this beauty, but it really is in need of work. So I will do my best to make it pretty.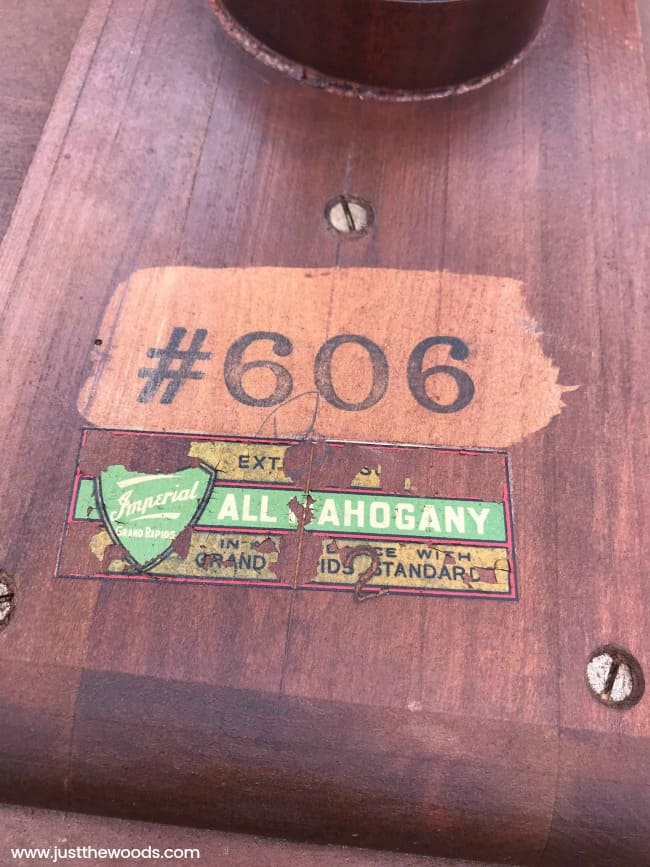 Preparing the Mahogany Table for Paint
The first thing to do is to sand the tabletop. The table top has major discoloration and scratches which lead me to use the electric sander. This way I can smooth out the top as much as possible. I share a video of how I sand indoors without making a dusty mess in this post: The Best Tips & Secrets You Need to Know for Painting Furniture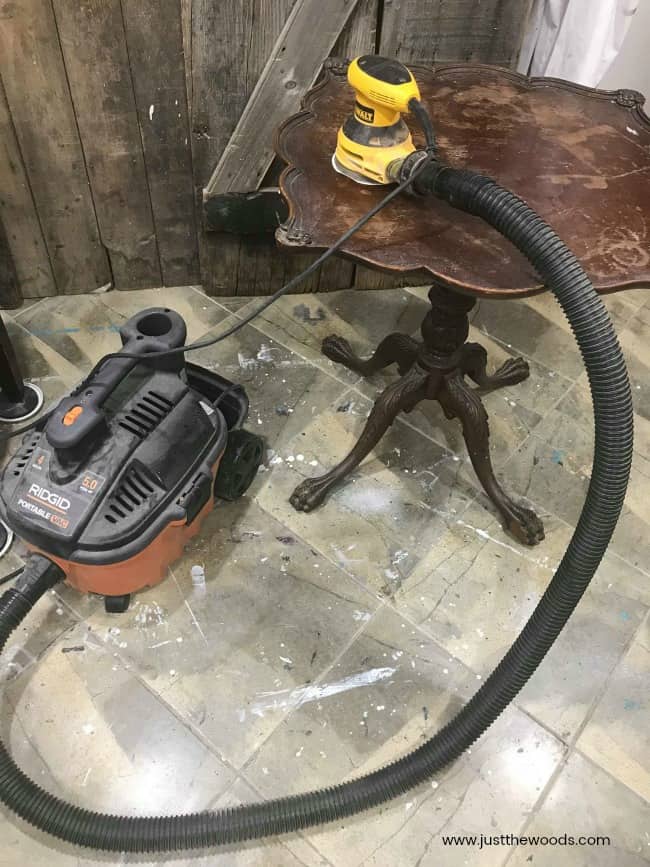 Next, it's time to clean. Since there are so many crevices with all of those gorgeous details I am grabbing an old toothbrush to get the dirt and dust out of these areas.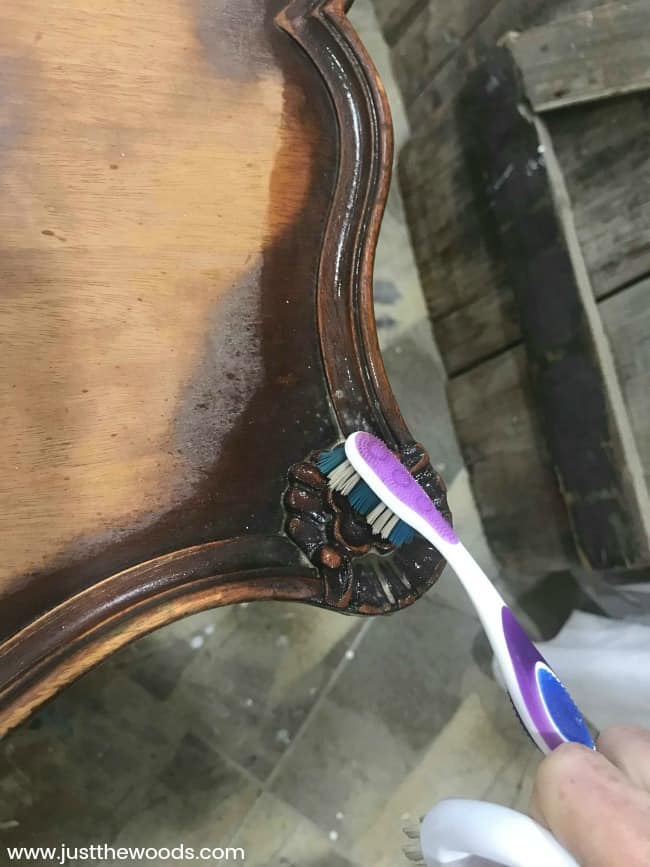 When the toothbrush doesn't fully cut it, grab a scrub brush 🙂 Here is my full process on How to Prep Painted Furniture.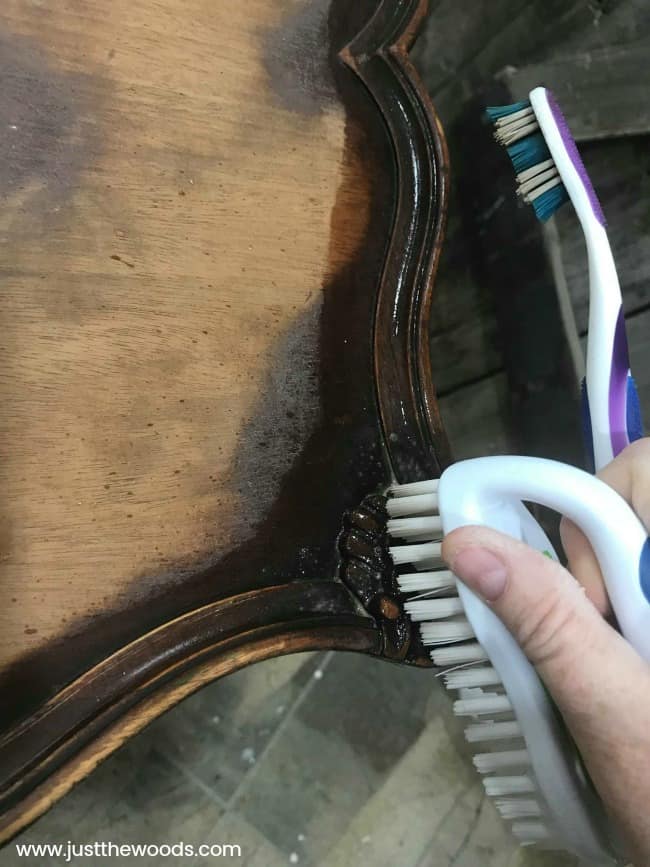 Once you are satisfied with your sanding and cleaning we can move on.
Painting a Base Color on a Vintage Claw Foot Table
To be perfectly honest I have had a hankering to paint something red. It's not often that anyone requests red so I'm doing it. But since Dixie Belle has so many gorgeous reds to choose from I may have to use them all. You can get them online HERE.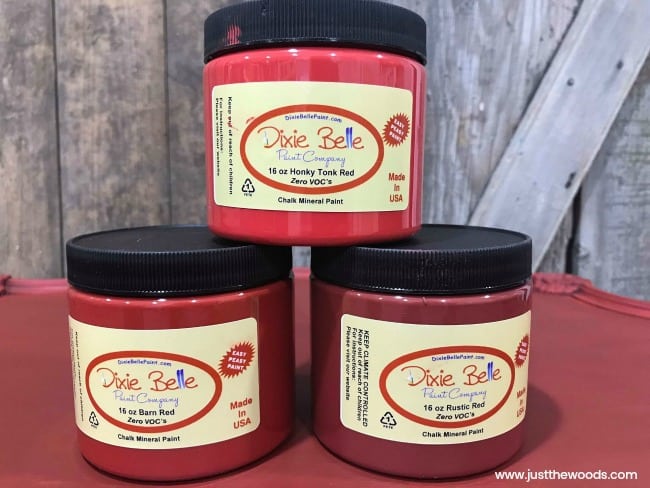 When painting furniture I like to start by flipping the piece over when possible. This allows you to see what you are doing and paint the underside as well as the feet. This is another trick mentioned in The Best Tips & Secrets You Need to Know for Painting Furniture Before painting the table with the bold reds I start with a deep red wine color called Muscadine wine. Muscadine wine has great coverage and gives the table a nice rich base color.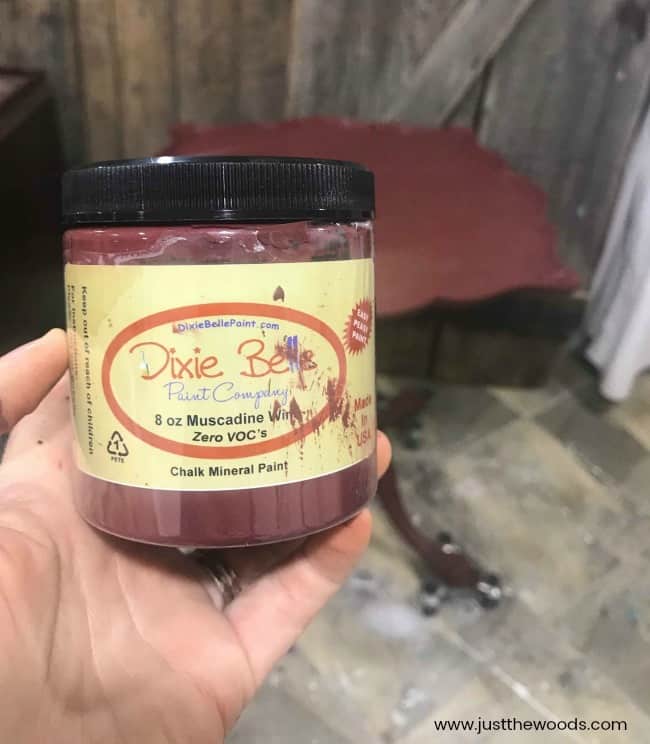 I do use my Scotch blue platinum tape to tape off the original mahogany label to preserve that bit of the table. I would hate to cover that up.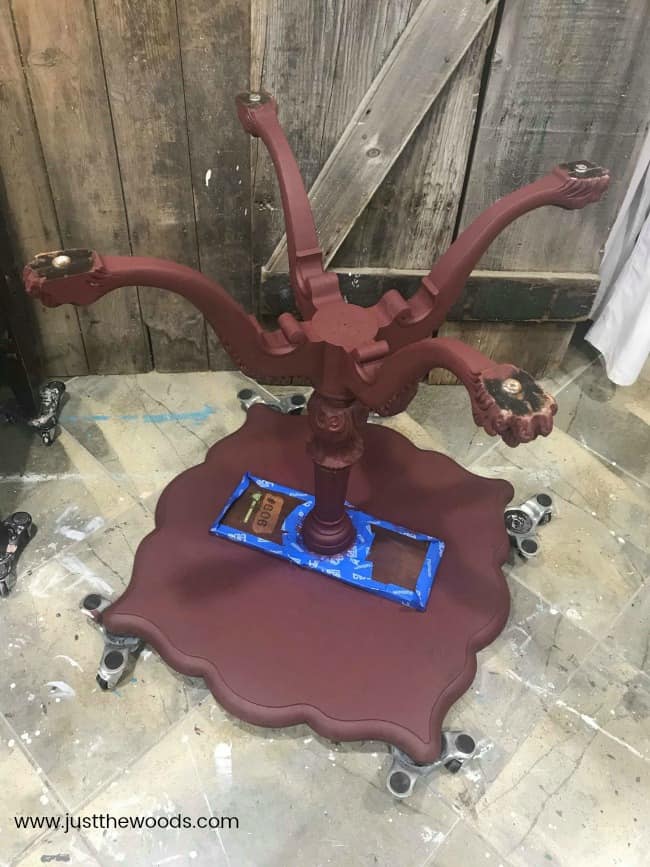 Once the underside and legs are done you can flip the table back over onto its feet. The furniture tri-dollies fit perfectly under each claw foot making it easy to move the table around and I can stay put while I work. Find them HERE.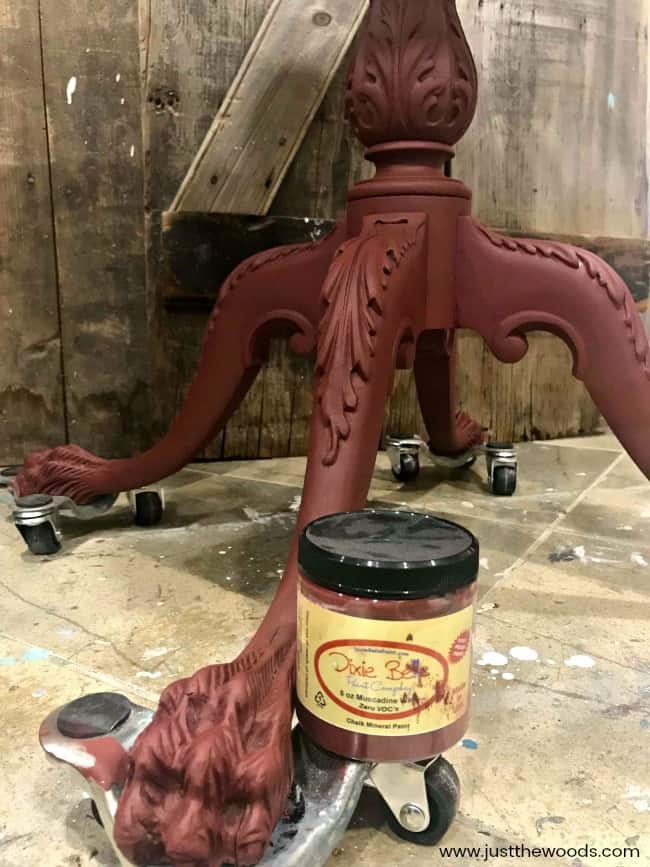 Adding Painted Layers on the Vintage Claw Foot Table
Go big or go home, let's kick off these red with bright and bold Honky Tonk Red.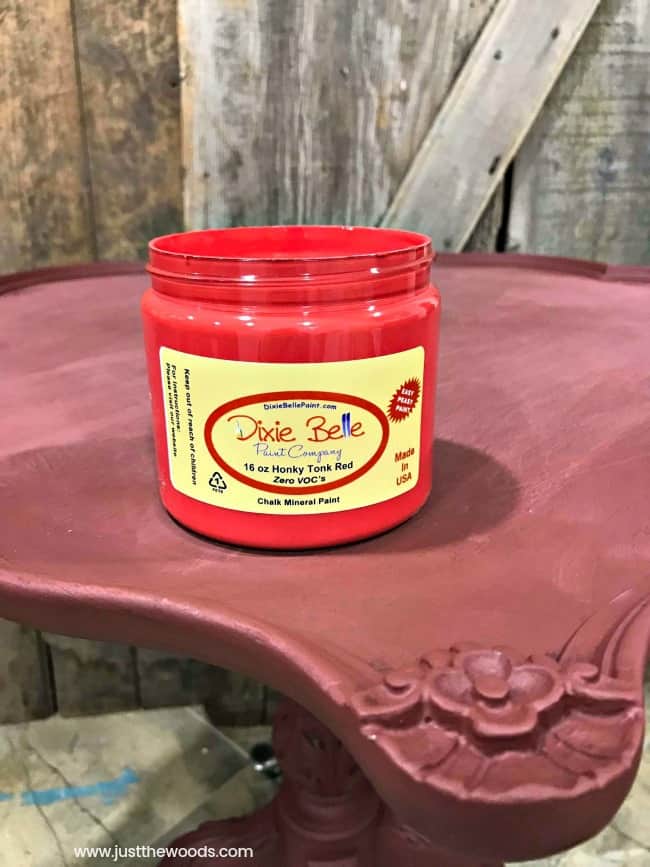 After Honky Tonk Red is Barn Red. Make sure to sand in between coats of paint.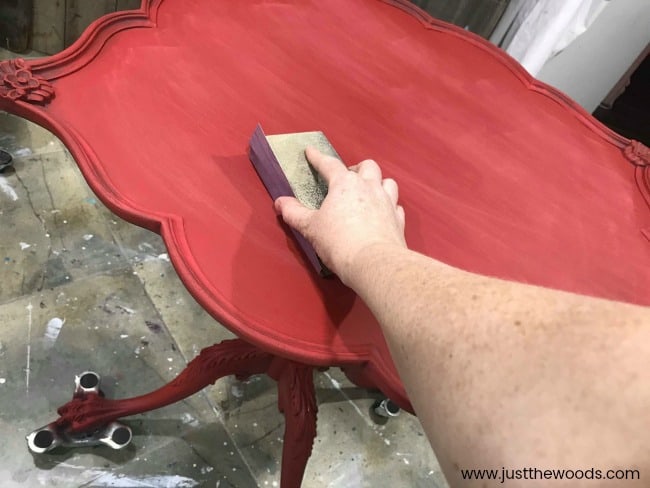 The last red in the layering process is Rustic Red.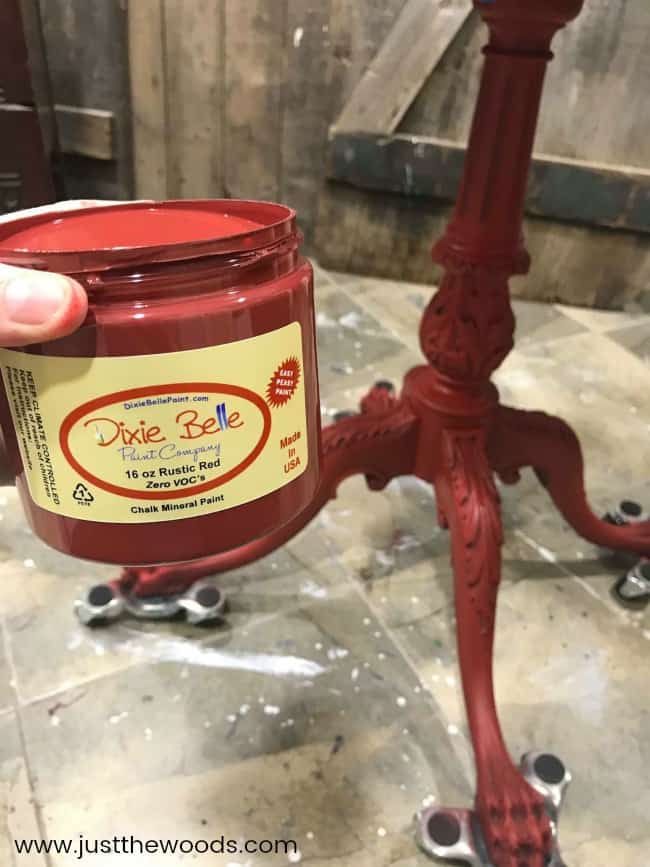 You can find more painted layers projects to see how I layer paint on furniture here: Painting Layers.

You will have a very red painted table by the time you finish. By using the dark muscadine wine first there is a darker shade inside the details as you can see. But I want more.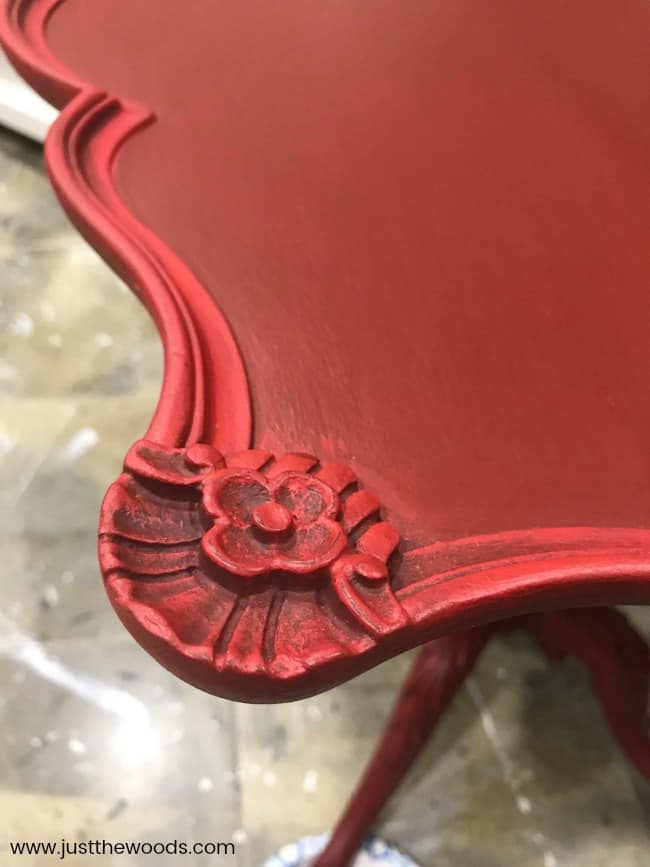 Sealing Your Painted Furniture Before Applying Furniture Wax
I am going to apply the clear sealer to this red painted table before attempting to add furniture wax.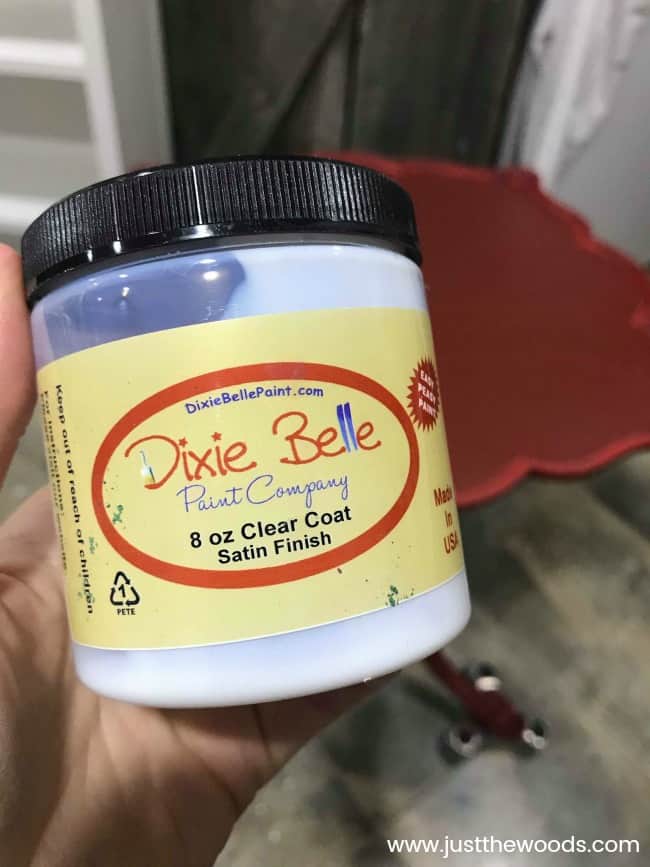 Just like I apply sealer to all of my painted furniture projects I am using my favorite yellow sponge. You can get this same awesome sponge HERE.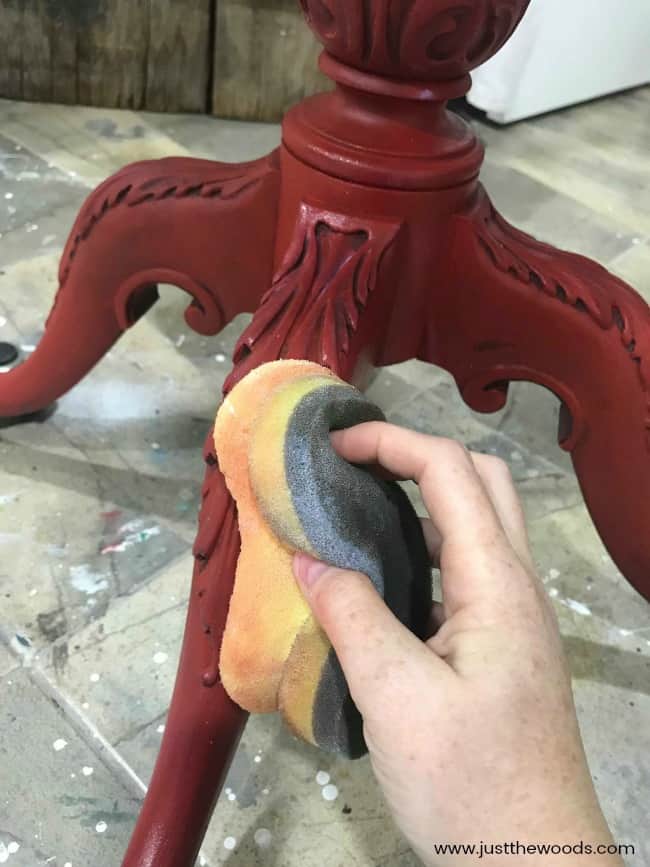 Since there are so many nooks and crannies in the ornate details I make sure to go over them with a clean chip brush to make sure that the sealer doesn't pool in the details.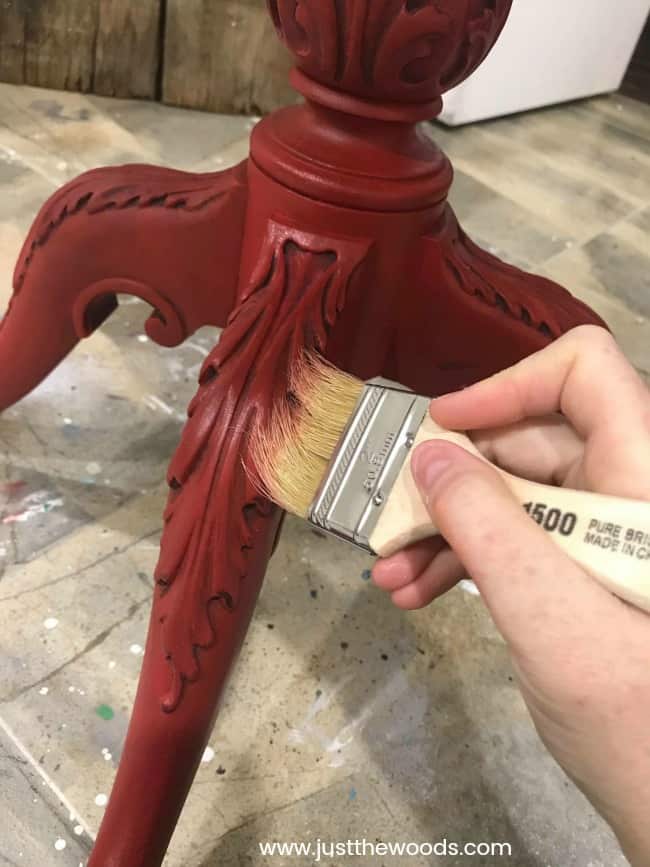 You can see a full tutorial with video on how to apply clear sealer here: Sealing Painted Furniture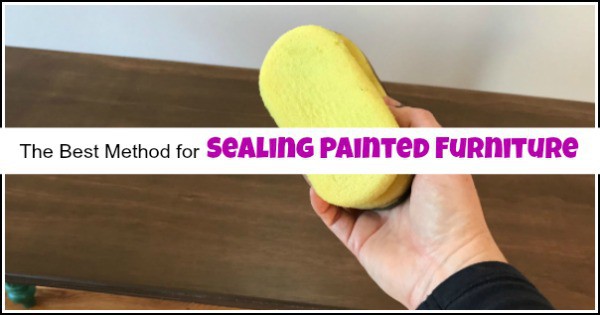 Applying Black Furniture Wax to Painted Furniture
Now that our claw foot table is painted and sealed we are going to apply this black wax for furniture for added antiquing.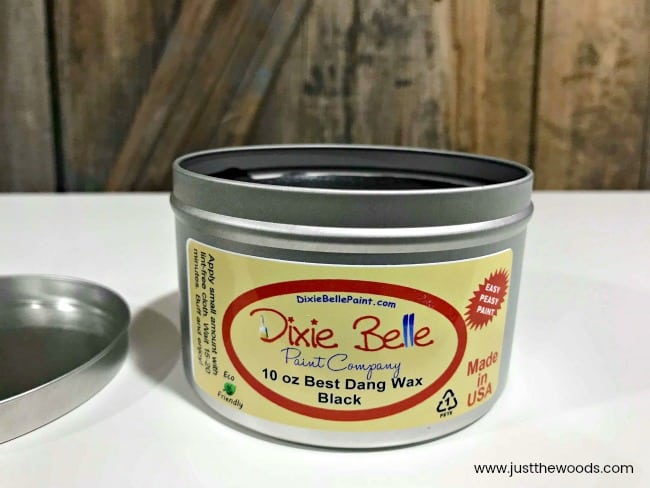 Waxing painted furniture doesn't have to be an all or nothing. Since we already sealed the table with satin clear sealer we are not waxing the entire table. We are just going to pay attention to the edges, feet, and ornate details. In fact, I am not applying furniture wax to the table top center at all. Grab yourself a brush and a cloth. I am using a short stubby brush (find it HERE) and a lint-free cloth (find them HERE). Dab your dark furniture wax onto the painted table with the brush.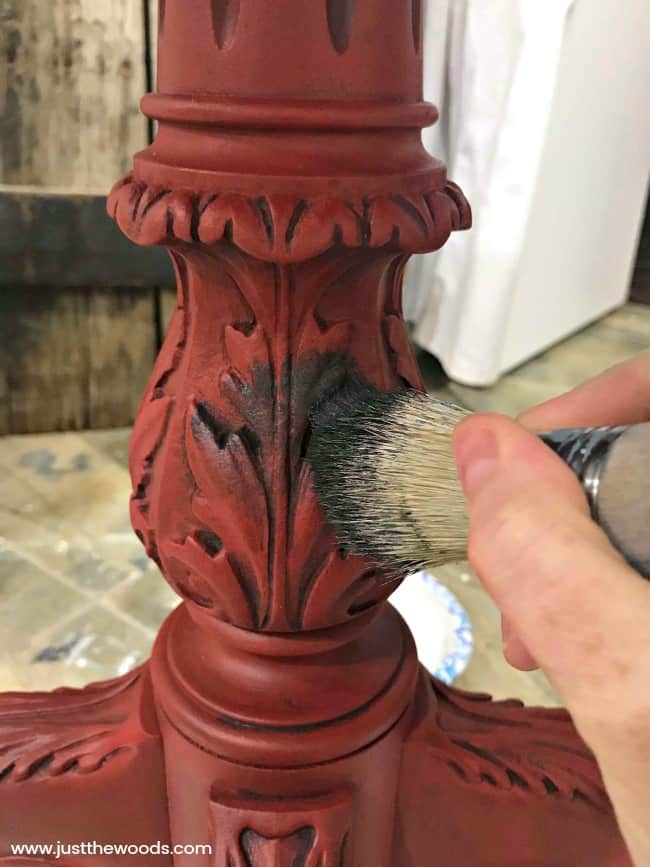 Working in sections, cover the area with the furniture wax.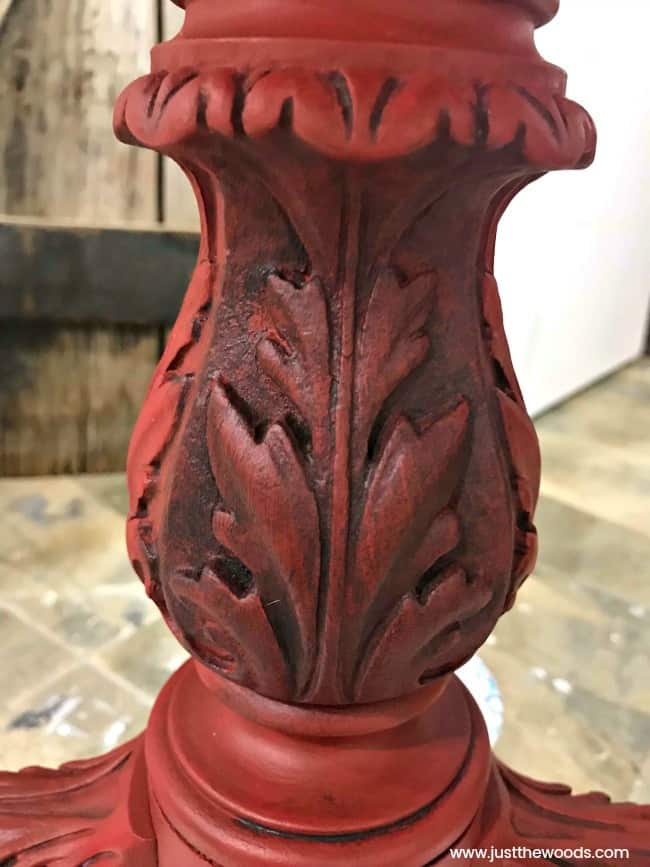 Then go ahead and use your lint-free cloth to wipe the wax off of your painted furniture leaving the wax in the crevices.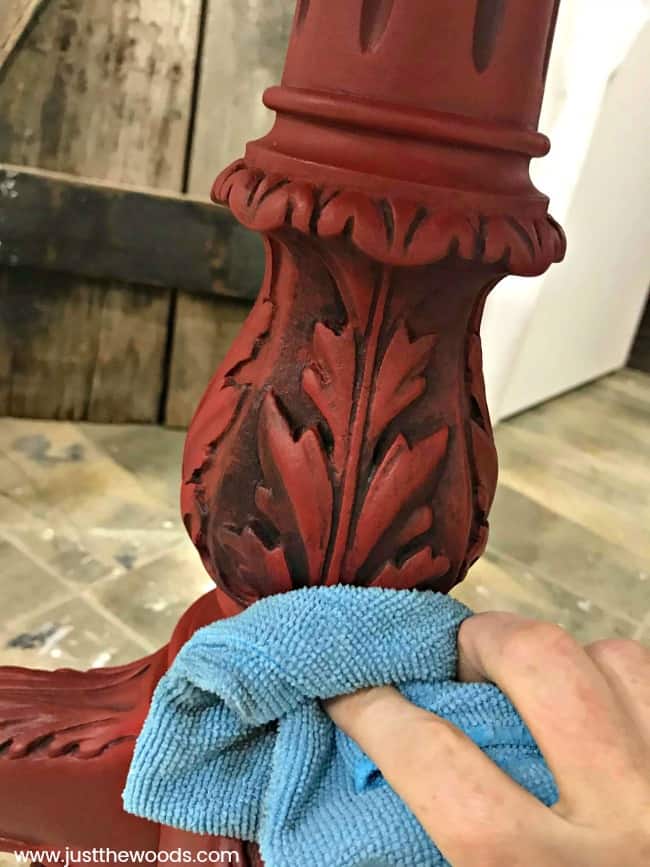 Repeat this process over all of the ornate areas. You can get the best dang wax HERE.

Here is a quick video showing how to apply furniture wax to painted furniture.

Red Painted Table with Black Furniture Wax
By applying black furniture wax to our red painted table we add just enough depth and antiquing to create a beautiful finish. Enjoy the beauty shots of all the details. This table was donated to a local school for one of their fundraising events. Click here to see all of my projects that have been donated to support local fundraisers, schools, and charities: Donation Projects.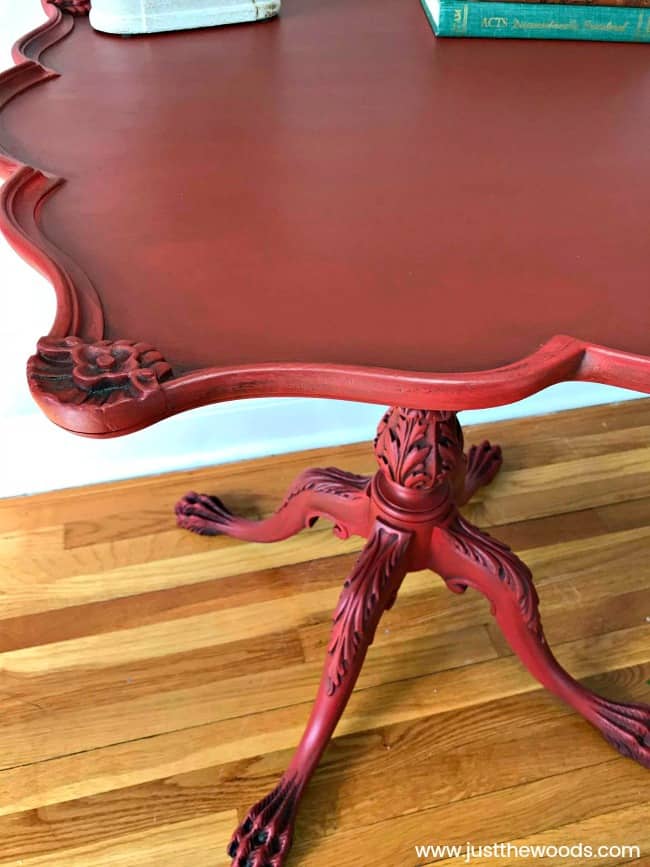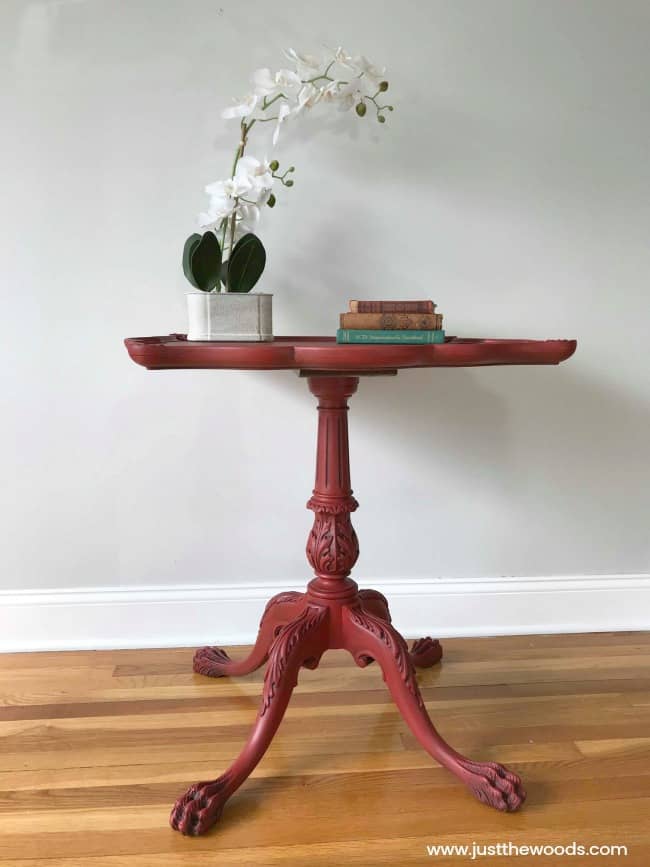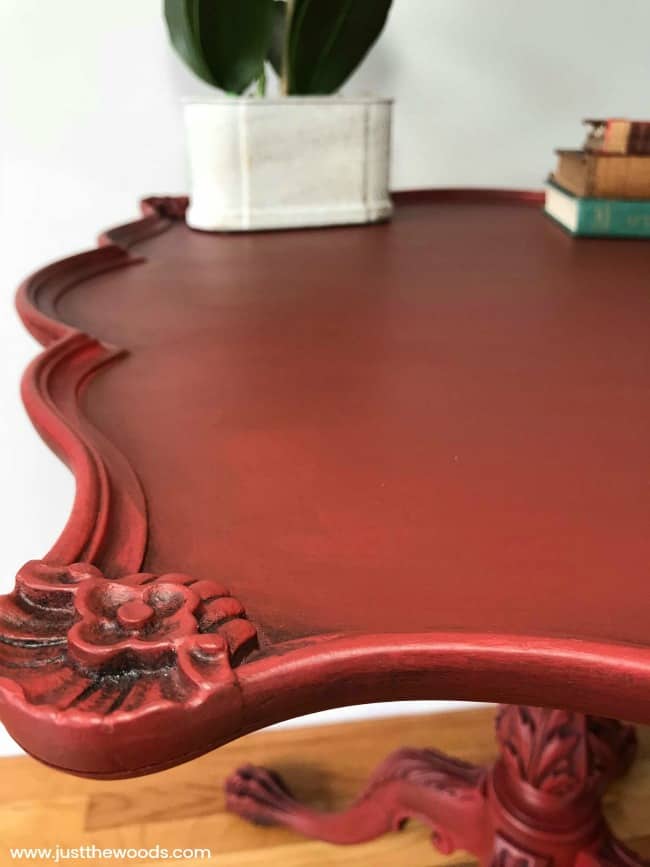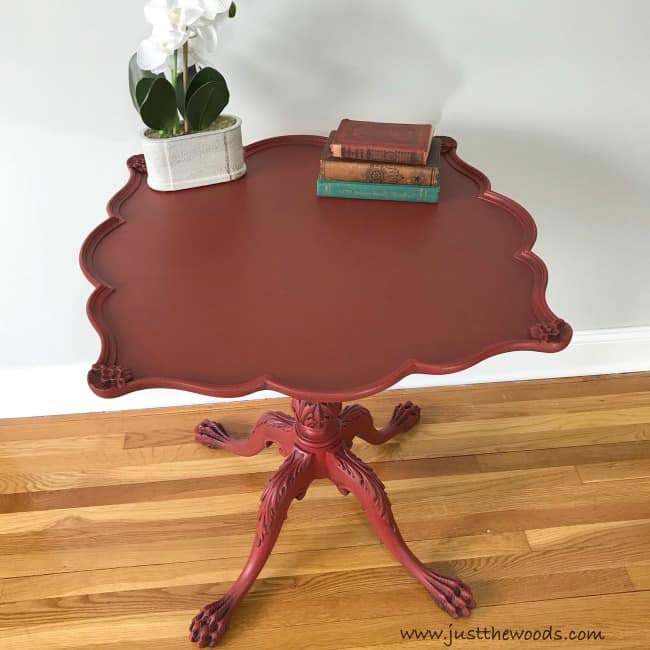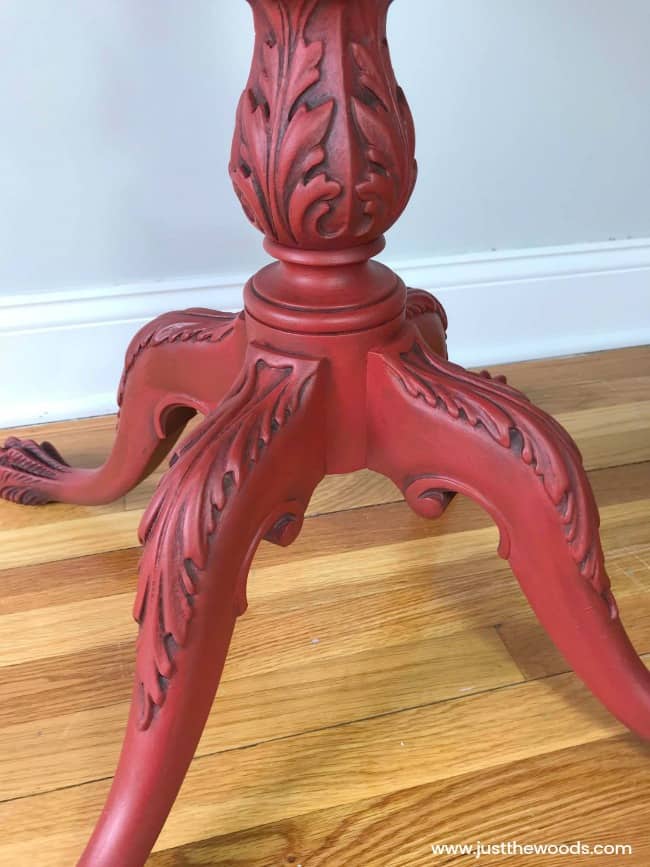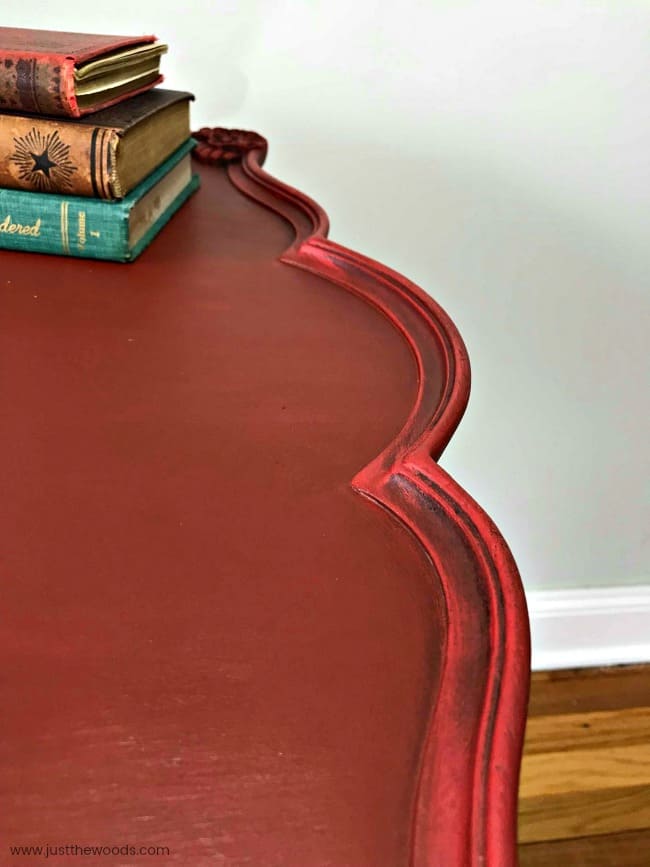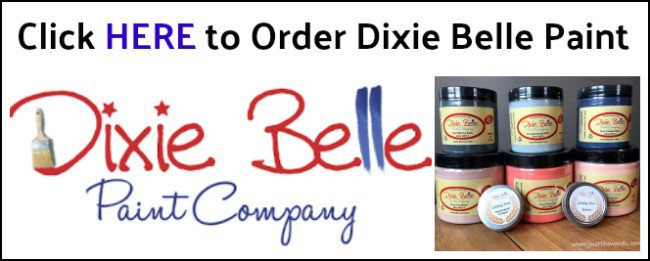 Wait! Don't Go! It's that time of the month again for:
The Furniture Flippers
If you have been with me for a while then you know that I participate in a monthly Furniture Fixer Uppers share. That is where a few of my creative and talented blogger friends and I have joined together to share what we are working on. This is a new group of Furniture Flippers and we will be sharing on the 1st Thursday of each month to bring you even more great furniture makeovers. DIY projects and furniture makeovers are more fun with friends anyway, so the more the merrier, right? Let's see what my friends are up to! Make sure to click the links below the image to check out all the amazing projects that my bloggy girls are working on this month. You can also check out all of the monthly DIY blog hops and groups that I participate in along with who the other great bloggers are here: Best DIY Blogs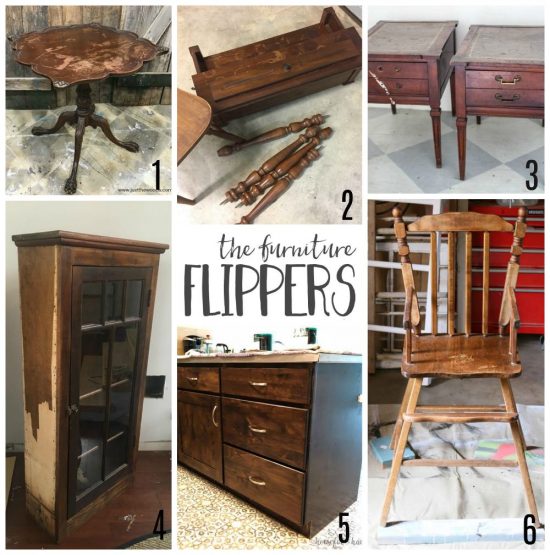 How to Get Beautiful Results with Black Furniture Wax – Just the Woods
A Beachy Desk Makeover with Chalk Paint – Repurpose and Upcycle
How to Make a Herringbone Table Top with Paint Sticks – Lovely Etc.
Refinished Antique Cabinet with Black and White Decorative Paper – Refresh Living
Farmhouse Kitchen Island Makeover – Houseful of Handmade
Highchair Flower Stand – A Fresh Squeezed Life
If you like this post make sure to check out all of the tips & secrets that I wish someone told me when I started painting furniture here: Painting Furniture Secrets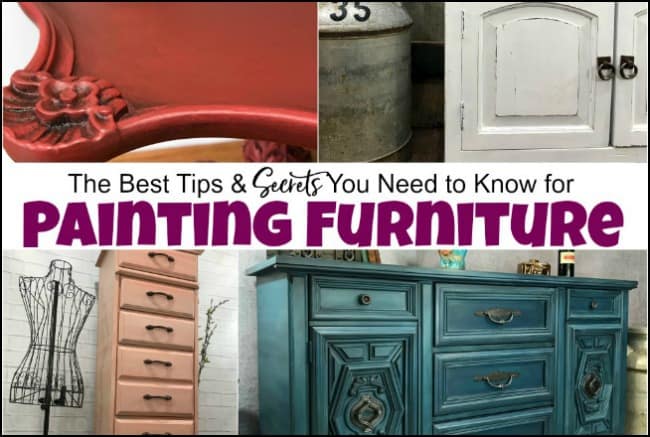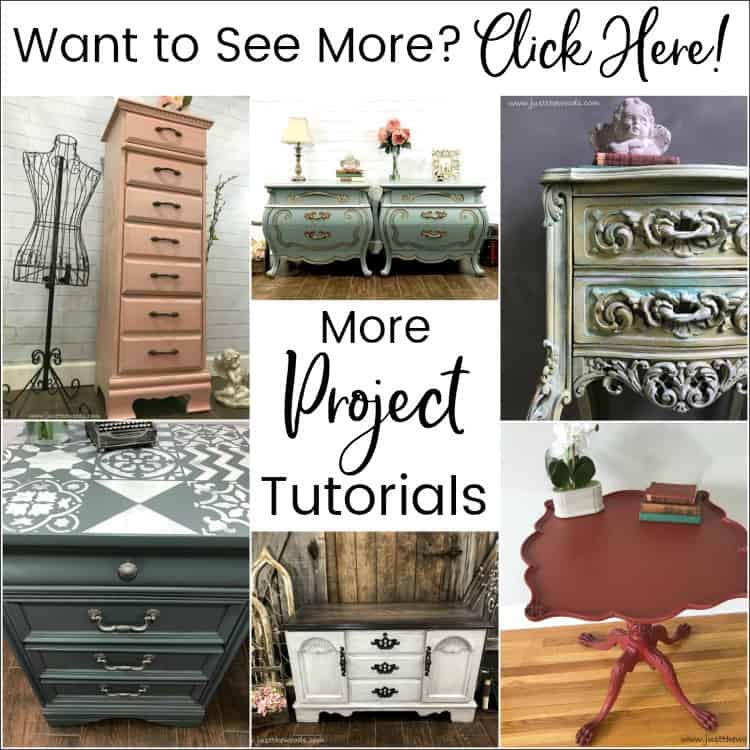 Don't Forget – Follow Just the Woods and Share this post to Inspire others:
FACEBOOK * INSTAGRAM * PINTEREST