Yes, You Can Paint Leather
Have you ever wondered if you could paint leather? You know those vintage tables with leather tops? Do you remove the leather, remove the tops, replace the leather, or actually paint leather? My customer brought me her vintage drop side leather top tables for a makeover.  The leather on these table tops are worn and cracked which made them look old and tired. Lord knows I know that feeling!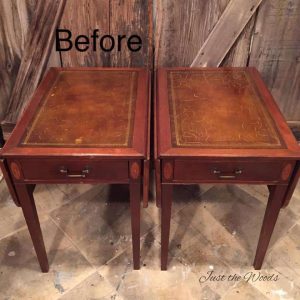 Materials Needed:
Disclosure: This paint the leather post contains affiliate links for your convenience.
Staging / Home Decor
The Before – Unfinished Vintage Leather Top Tables
Here is a close-up look at the condition of the leather. Luckily the cracks aren't as deep as they appear.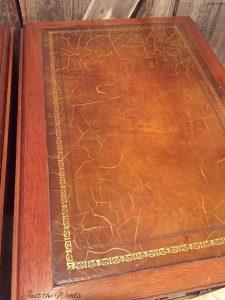 With a little prepping, cleaning and frog tape we will be on our way.  The leather was prepped the same as I would prep any surface, by lightly sanding then cleaning and letting it dry. I made sure to tape the wood around the leather very carefully to make sure I didn't get any paint on the wood.  The area was then painted in pure black and sealed for protection.
The Result – Painted Leather Top Tables
Here is your answer – Yes, you can paint leather! And by doing so these tables look amazing.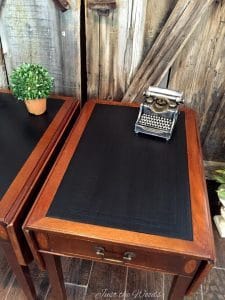 Painting the leather centers was just what these tables needed for a fresh new look!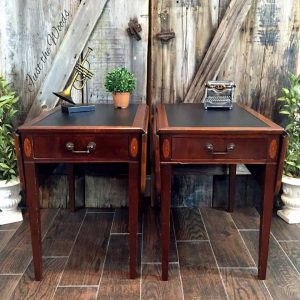 I'm so glad that my customer chose to leave the wood natural, I think it gives these tables a great look while maintaining their charm.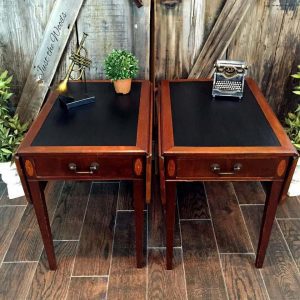 Still unsure about painting the leather on your furniture? This leather top desk was revived with a stain rather than paint! Click the link for the full tutorial: Save the Leather Top on Vintage Desk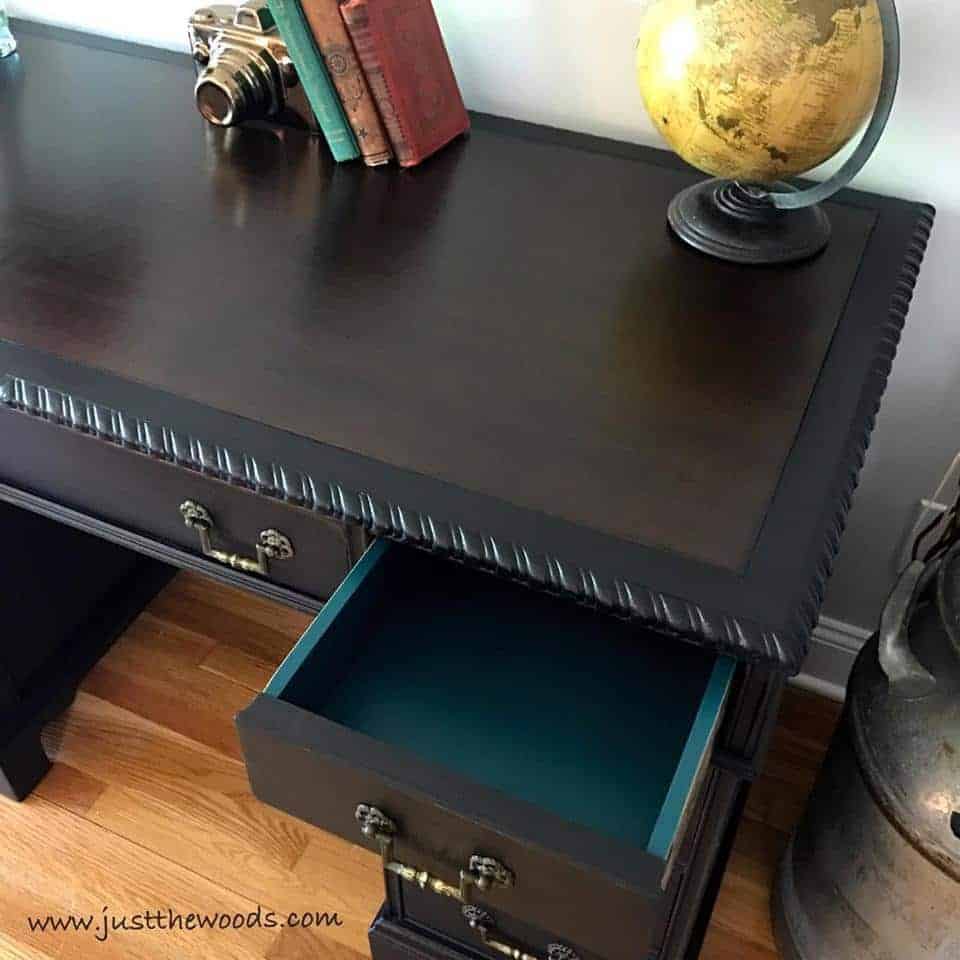 These were actually two out of a total of four tables that she brought for an update.
Classic Distressed Black Painted Chest
The small chest of drawers and side table were both painted pure black and then distressed to perfection. To maintain the natural patina, the original hardware was left in its existing condition.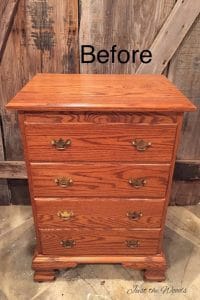 After.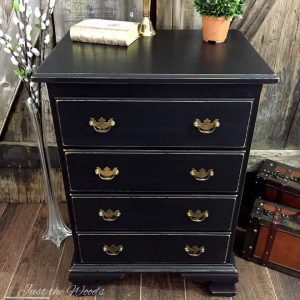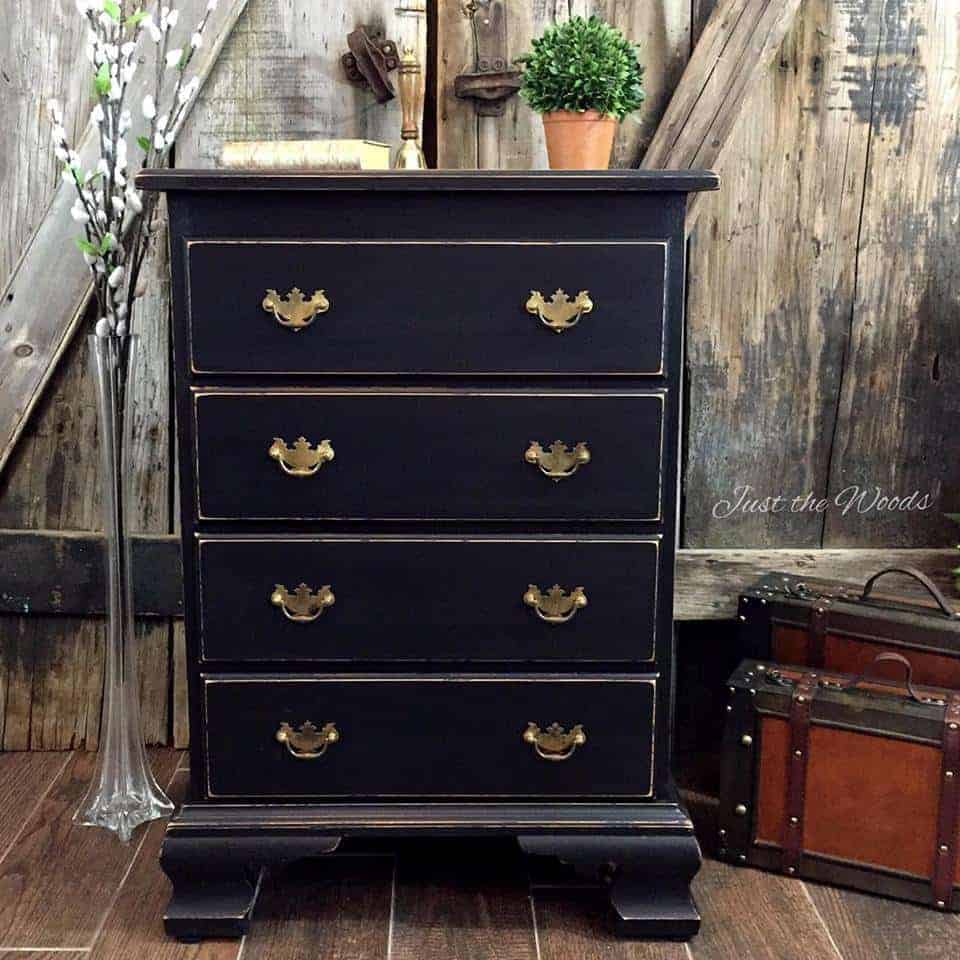 Distressed black has to be one of my all-time favorite finishes!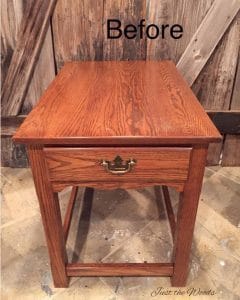 After.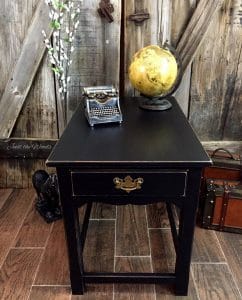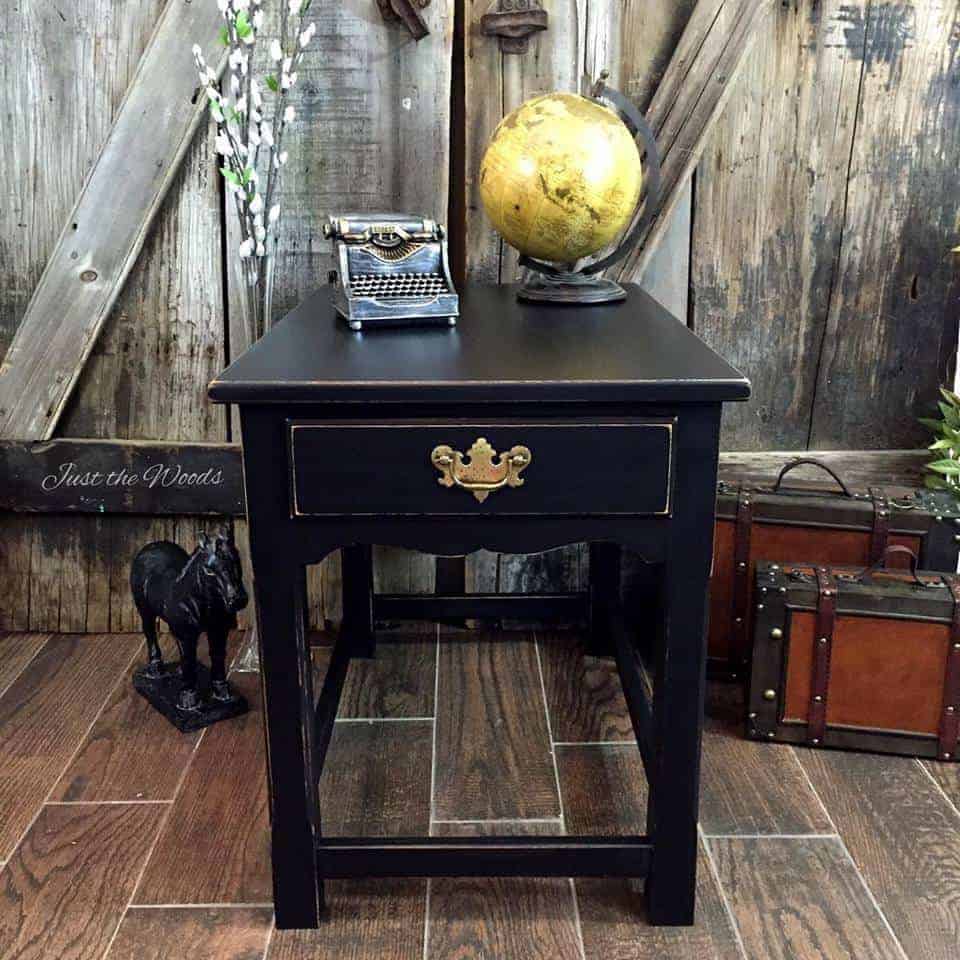 Love black painted furniture? Check out the Best Collection of Black Painted Furniture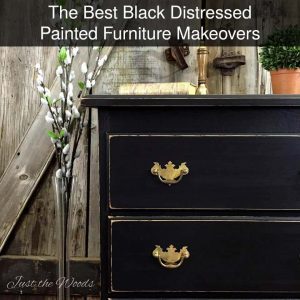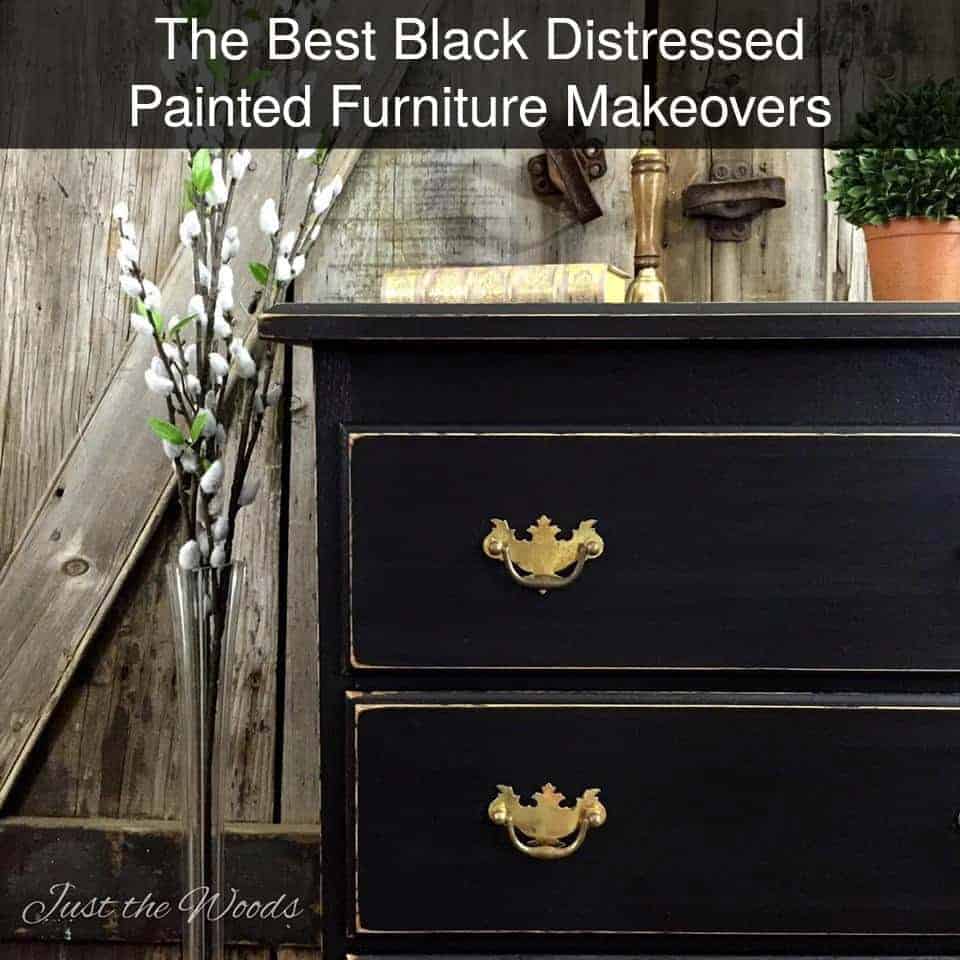 I'll be sharing this post at these fabulous link parties.
Don't Forget – Follow Just the Woods:
FACEBOOK  *  INSTAGRAM  *  PINTEREST
Subscribe to our mailing list here:
PINTEREST PIN READY TO SHARE