When you are ready to give your old dresser a new look you may be looking for painted dresser ideas. You've already found out how to paint a dresser in general. You know the whole, prep, clean, paint process but you need a little inspiration for ways to paint a dresser. I've got you covered. I'm sharing a bunch of great painted dresser ideas to help inspire your next painted furniture project.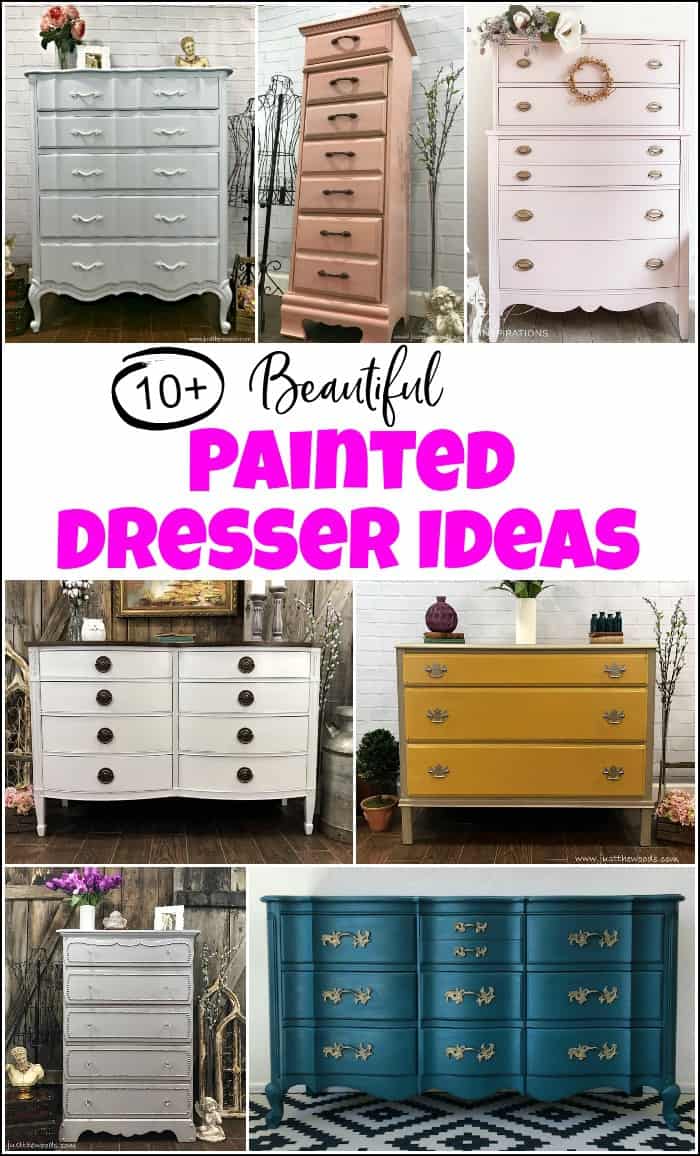 Disclosure: This collection of painted dresser ideas contains affiliate links for your convenience. Click here for my full disclosure policy.

All of these painted furniture ideas will come with links to the tutorial to also aid and help you in learning how to paint each particular painted dresser finish. Click the image or the link to be directed to each individual project and tutorial. Please make sure to PIN the main post or from each source post and not individual images in this post. Enjoy.
If you are new to painting old furniture you can always start at the beginning with How to Paint Furniture – a Beginners Guide.

Painted Dresser Ideas
Here is a soft powder blue french provincial dresser with white painted hardware. This painted dresser is feminine, and timeless for a simple and classic finish with no distressing.
2. Another blue painted dresser but with a completely different look is this somewhat masculine painted dresser finished in a dark navy blue with chunky new hardware.
3. Yet another makeover to add to the list of blue painted dresser ideas is this amazing cottage style dresser set with matching headboard. A true vintage dresser with spoon carvings and Knapp joints. This cottage style painted dresser is finished in a gorgeous shade of blue. You can always skip the painting process and find Blue Dressers online HERE otherwise check this one out:
4. When you have limited space a lingerie dresser is the perfect piece of furniture. With multiple drawers and a narrow frame, you can still have enough space to store your clothes. This tall painted dresser is given a feminine facelift with layers.
5. Getting away from the blues how about white? White tends to be one of the most requested colors for painting dressers. You can skip the painting process and find white dressers online HERE or you can keep following along 😉 This vintage Drexel dresser is given a farmhouse update with a stained wood top.
6. Another white painted dresser idea would be this chunky vintage dresser given a distressed white painted makeover with surprise drawers. The tissue decoupage adds just a little extra uniqueness.
7. White painted dresser ideas are endless but always a little different. This white painted dresser is also given just a little bit of glaze to tone down the white paint creating a slightly worn look.
8. Have you ever thought to add a little bit of bling to your painted dressers? This plain old maple dresser is plain no more with a gray chalk type paint and silver upholstery tacks for an added touch.
9. If you're looking for gray painted dresser ideas how about this duo? This curvy french provincial dresser with matching nightstand is painted in a two-tone finish using very light shades of gray.
10. Love neutrally painted dressers but also crave color? I know, me too! This painted dresser idea gives you a little of both with a neutral taupe frame and mustard yellow painted drawers.
11. See how to paint a dresser with paint and stain for a classic and timeless look. This gray painted dresser is finished using some texture and layers along with new hardware.
Click here to Pin this post for later.
More Painted Dresser Ideas from Other Sites
Here are a few painted dresser ideas from my fellow painted furniture friends and bloggers. Make sure if you love their projects to hop on over to their blogs and to save/Pin their posts from their original site if you decide to. xoxo
Painted Dresser in Peacock Blue by Thirty-Eighth Street
2. Old Family Dressers Made Nursery New by Thea at That Sweet Tea Life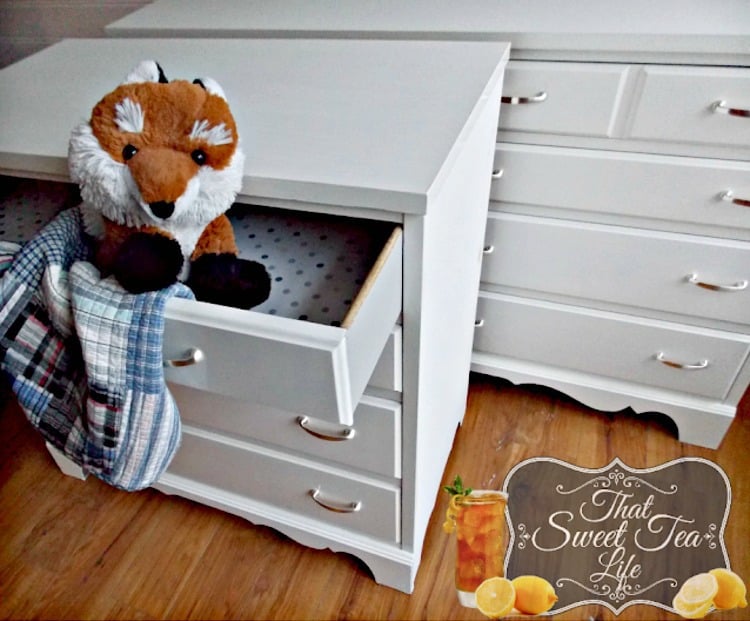 3. IKAT Mid Century Modern Dresser by Prodigal Pieces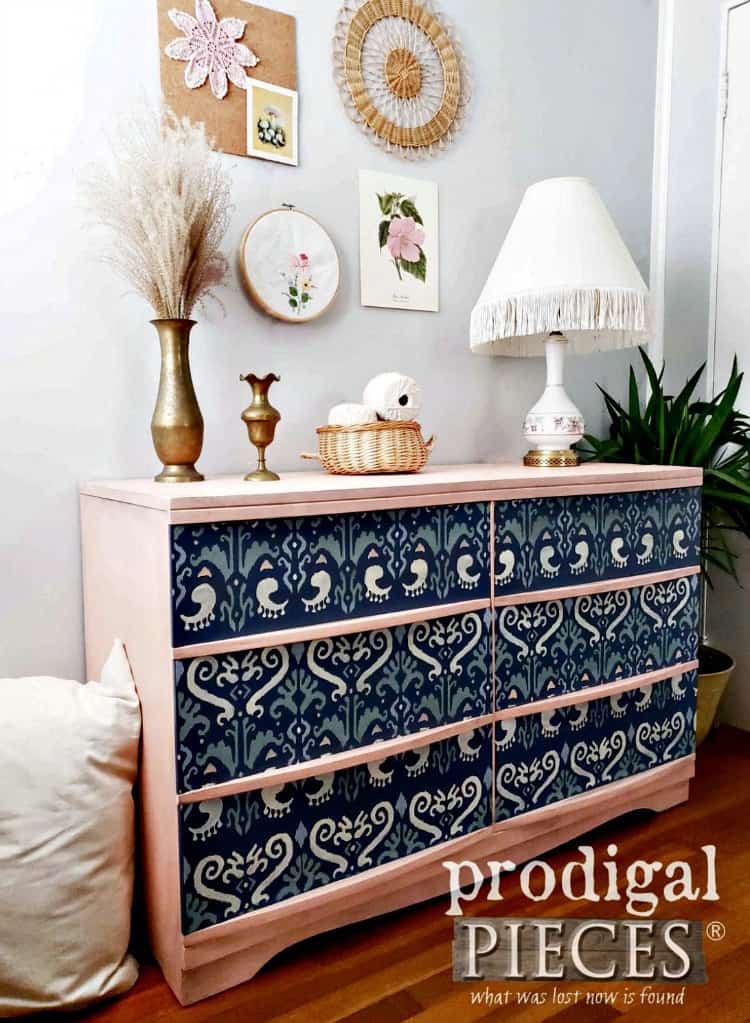 4. Easy Blue Painted Dresser Makeover by H20 Bungalow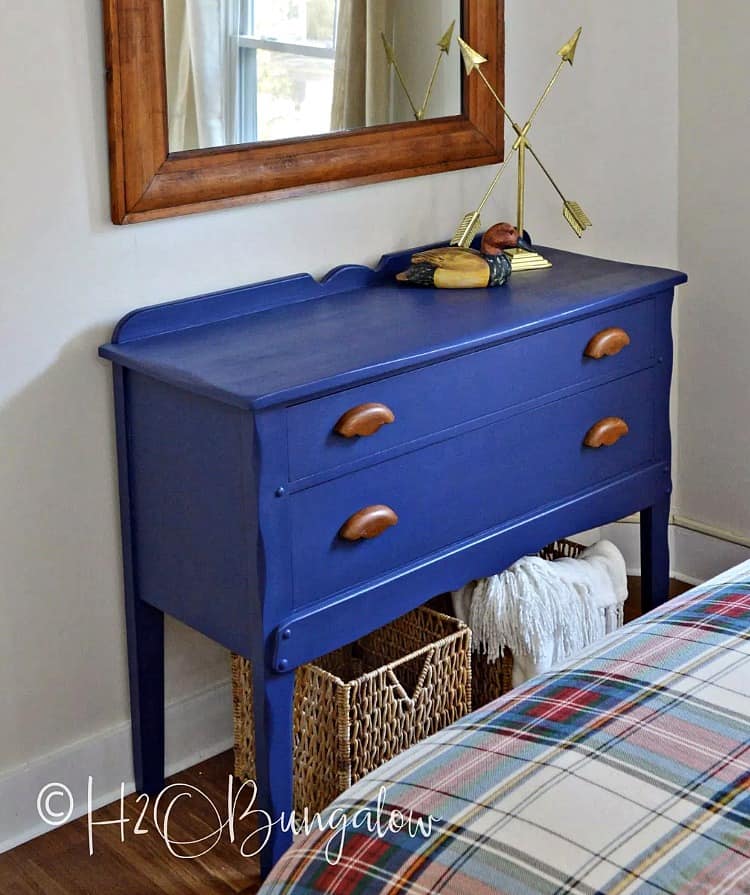 5. Pink Champagne Painted Dresser by Salvaged Inspirations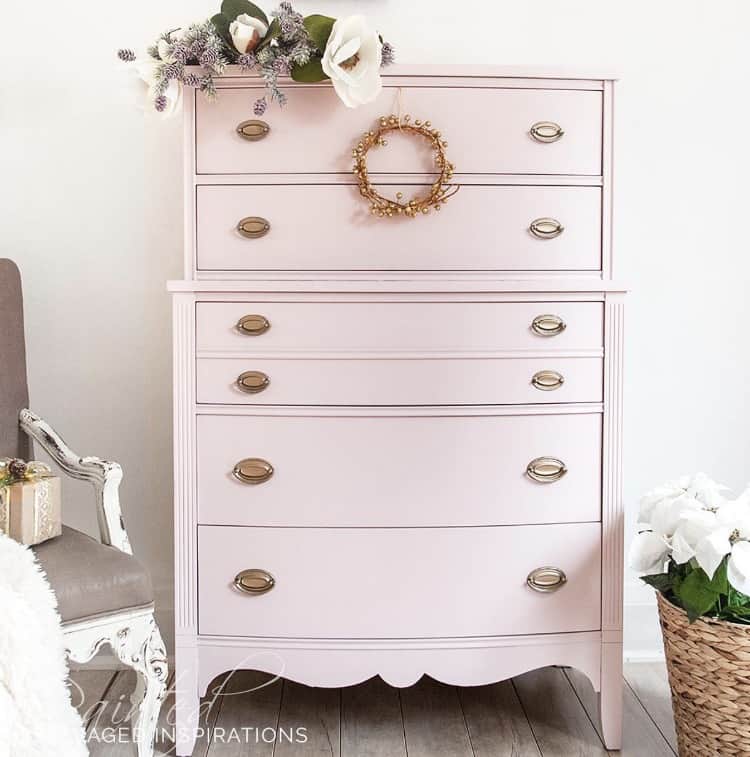 Need More Painted Furniture Ideas?
Not just painted dresser ideas but all kinds of painted furniture inspiration. Check out The Ultimate Guide for Stunning Painted Furniture Ideas.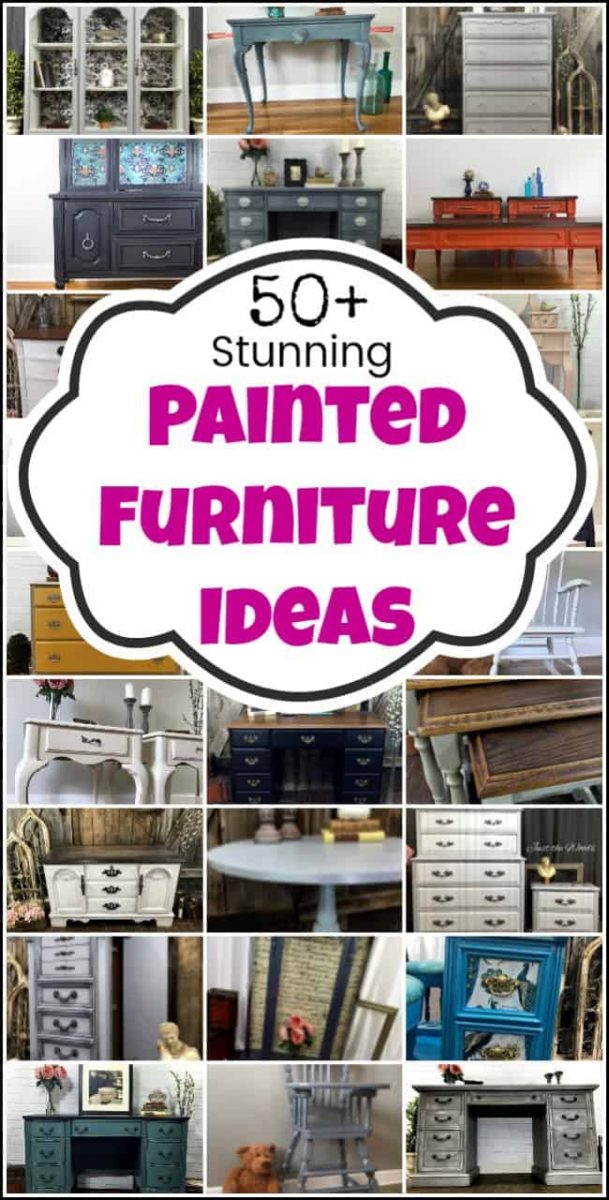 Click here to Pin this post for later.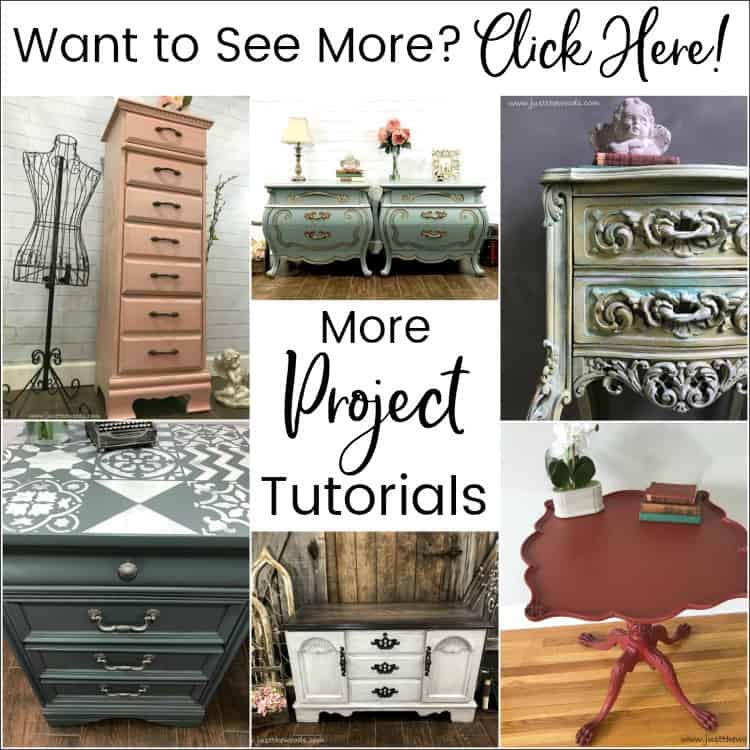 Don't Forget – Follow Just the Woods and Share this post to Inspire others:
FACEBOOK * INSTAGRAM * PINTEREST

Stay connected! For more tips and tricks sign up here :

Click here to Pin this post for later.