Have you heard of lemon verbena? Do you know of any lemon verbena uses? I'm about to tell you all about one in particular! Since I am all about painted furniture projects and makeover I'm sure you can guess that many pieces of furniture are old and not in the best condition. But when it comes to the insides of the drawers more often than not the drawers are not great but they aren't really bad either. That is where the lemon verbena furniture salve comes in.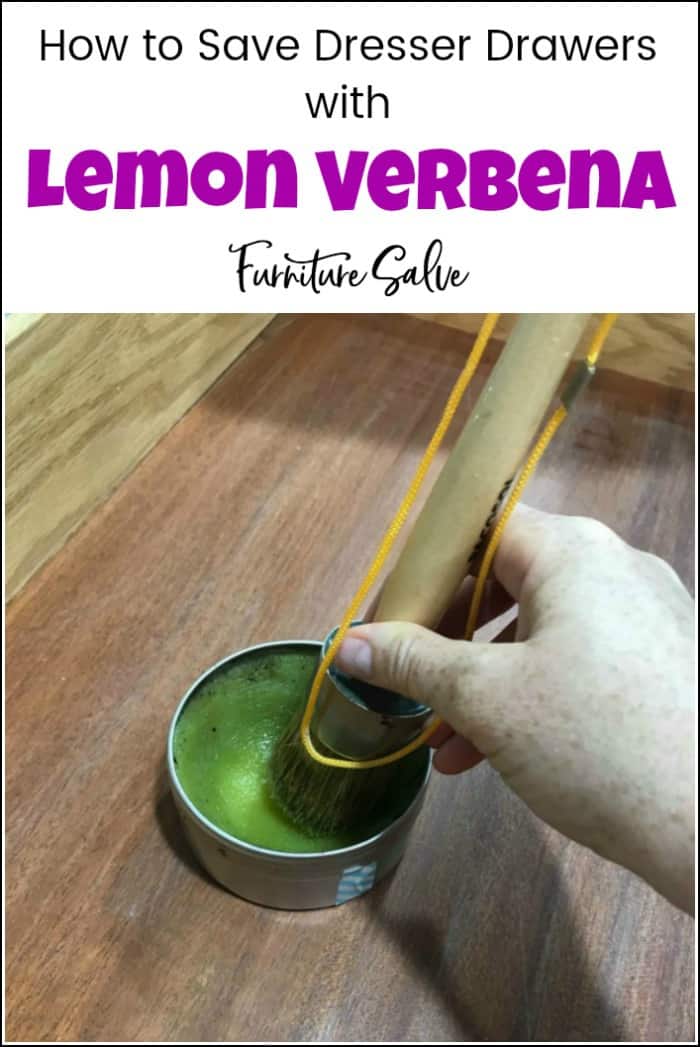 Disclosure: This lemon verbena furniture salve post contains affiliate links for your convenience. I may be compensated if you make a purchase after clicking on my links. Click here for my full disclosure policy.

Supply List for Saving Wood Drawers with Lemon Verbena
Unfinished Wooden Drawers
Like I mentioned we often have to make a decision as to what to do with the insides of the drawers when painting furniture. There are always a few options:
paint inside the drawers (like in this little girls vanity makeover )

this requires:

the same prep and painting outside
painting
sealing

line inside the drawers (like in this vintage painted lingerie chest )

this requires:

often cleaning and/or prepping and painting
applying liner
sealing depending on the liner used
But we can also opt for a more timely and less costly option using lemon verbena furniture salve. Let's rewind just a second and answer the question:
This Wise Owl lemon verbena conditions, seals and protects your wood. But unlike wax, it does not harden. Instead, it leaves a softer and heavenly smelling result. This lemon verbena furniture salve is made with hemp seed oil, natural waxes, cold pressed lavender essential oil and lemon verbena essential oils. Plus other awesome natural goodness that adds to the strength and superpowers of the salve. You can order the lemon verbena salve online HERE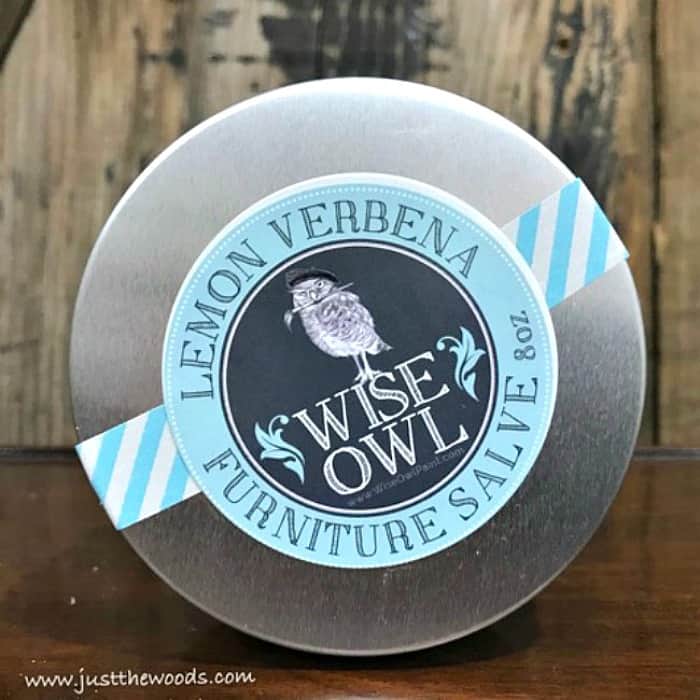 Now that we know what lemon verbena is let's see how it works to preserve, restore and refresh our wood drawers.
The Wooden Drawers
These drawers are part of a pair of bombe chests that are getting a full painted furniture makeover. They are solid wood and not perfect, but they are not in such bad shape where they need to be covered up. We want to be able to preserve this wood. First, we need to scrape out the bit of funk that lives inside the drawer. This happens to be one of the worst drawers in the group, the rest are rather decent.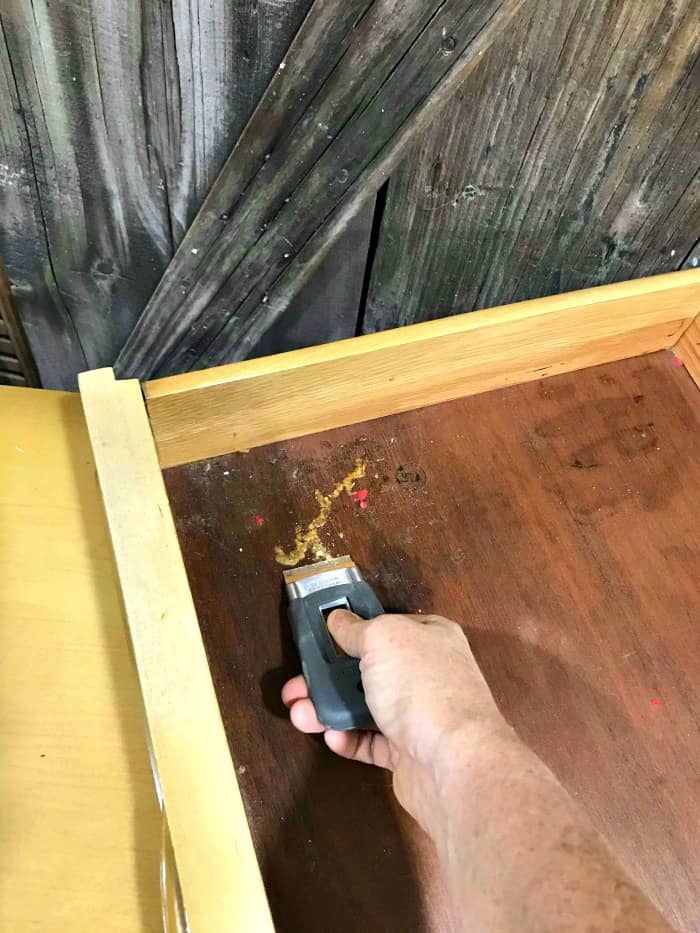 There is also a bit of discoloration in the wood, possibly from a spill at one point.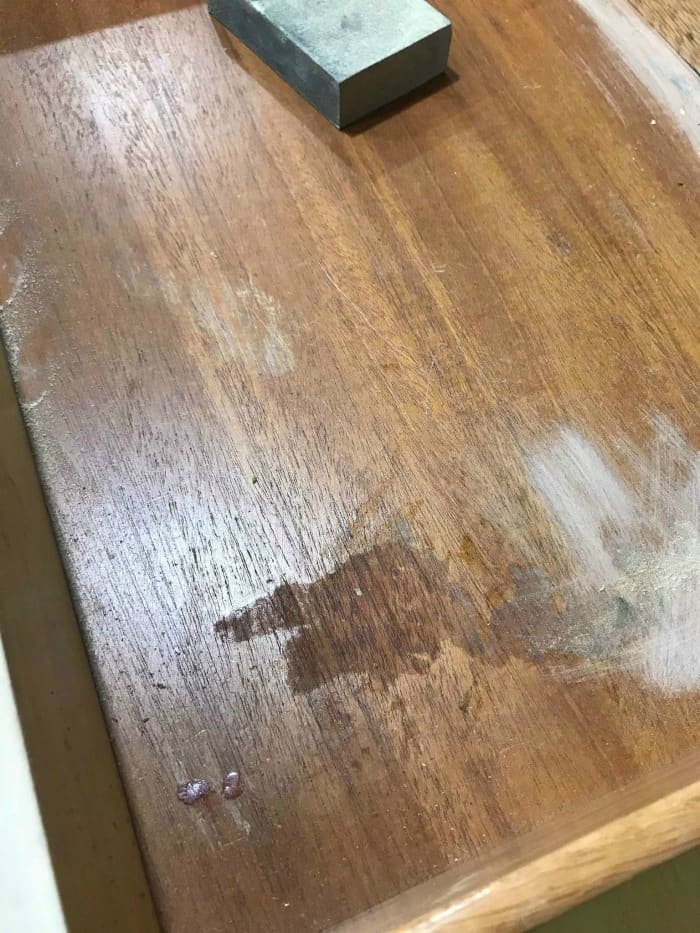 Let's give that a quick sanding. As a matter of fact, let's give all of the drawers a quick sanding.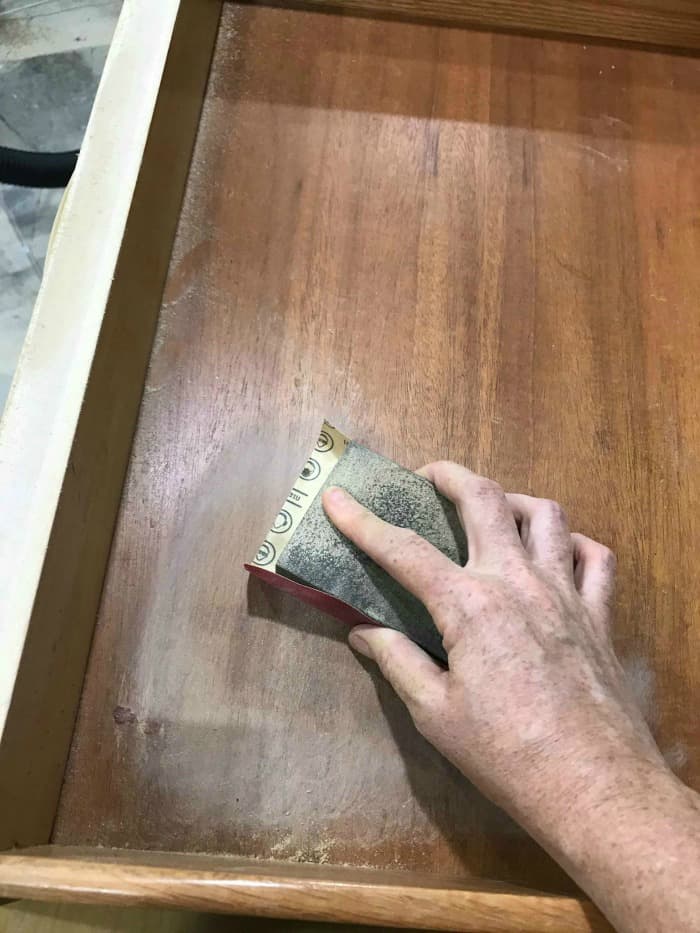 Make sure to clean up the mess. I like to use my shop vac to vacuum out the sanding dust. You can get a shop vac HERE if you don't already have one.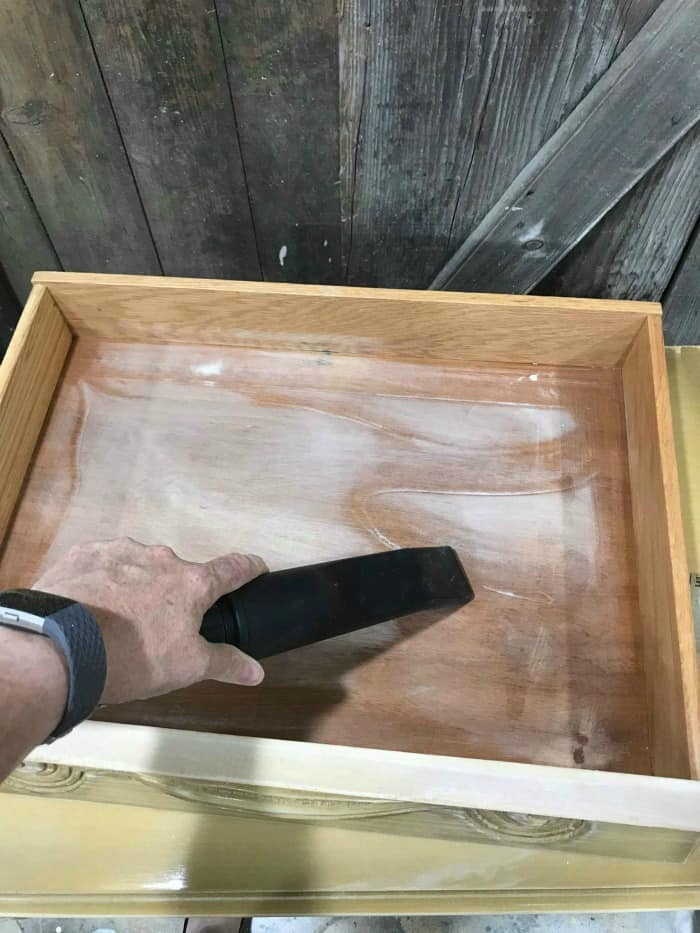 Applying Lemon Verbena to Wood Drawers
Now that the drawers are cleaned up we can apply our lemon verbena furniture salve. I make sure to not use the same brush that I would use with paint. So make sure to use a brush dedicated just to this type of application. Im using a wax type brush. You can find this kind of brush (here).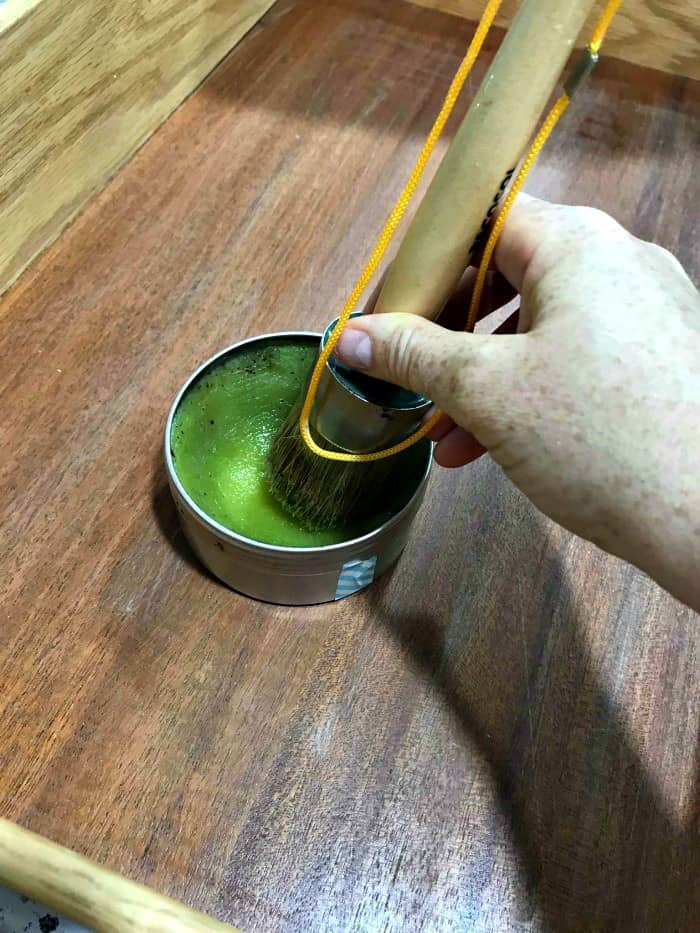 Gently brush the lemon verbena into the wood drawers.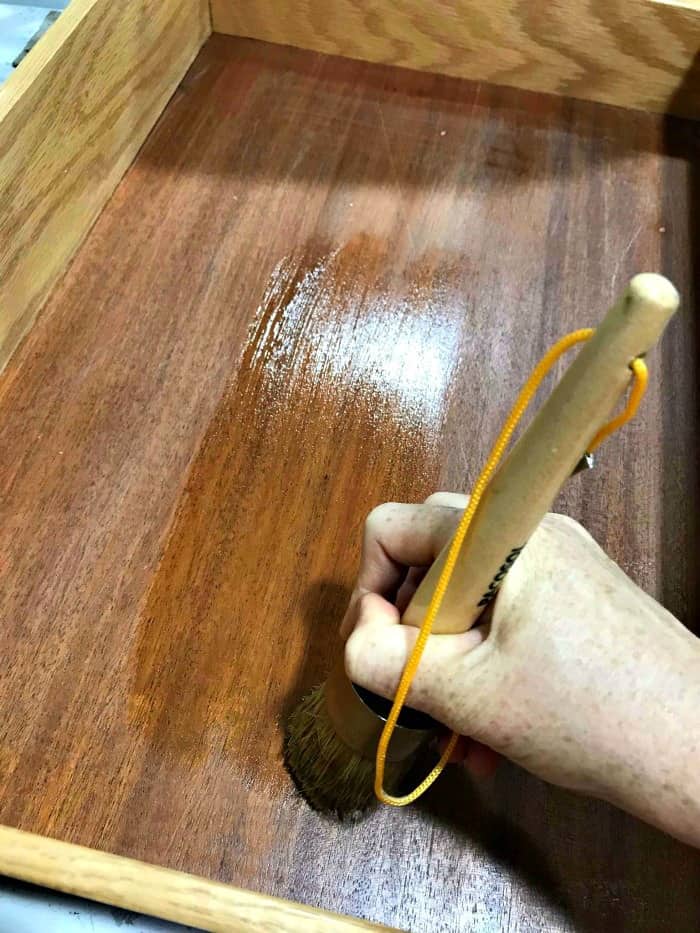 Then grab a lint-free cloth or clean old T-shirt to rub the furniture salve into the wood.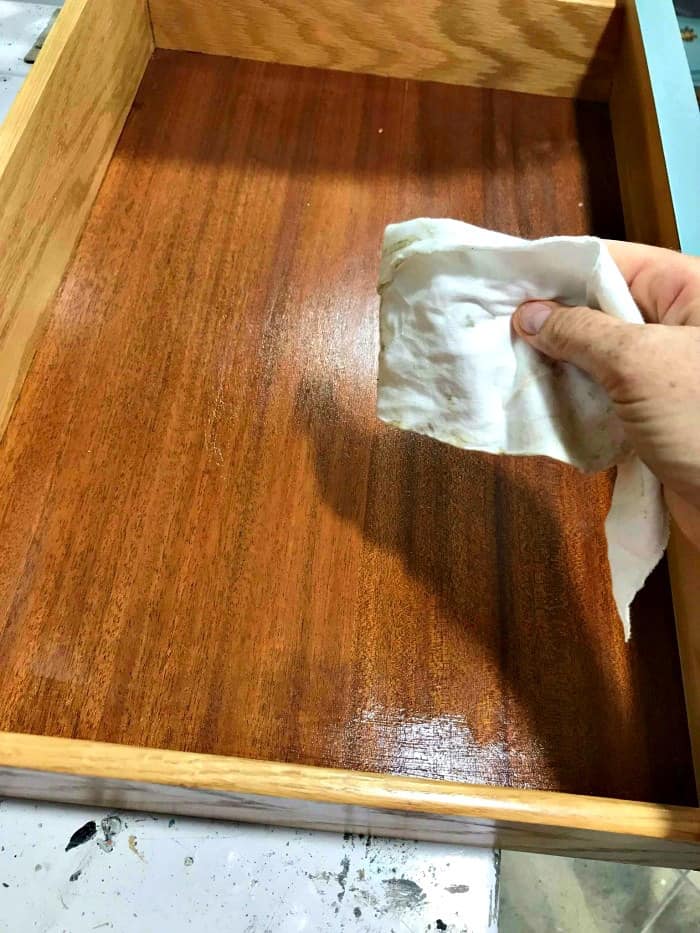 Here is a video showing the entire application.
What a difference in such a short amount of time.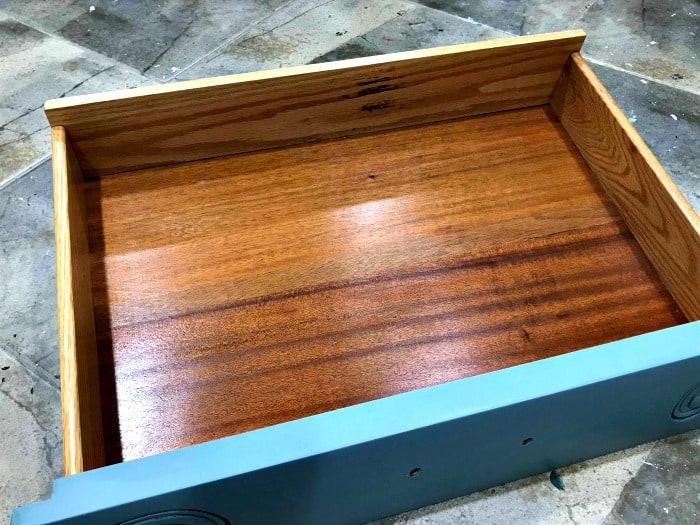 Applying the soft lemon verbena salve to your wooden drawers is fast, easy and inexpensive compared to alternative options. It also smells lovely.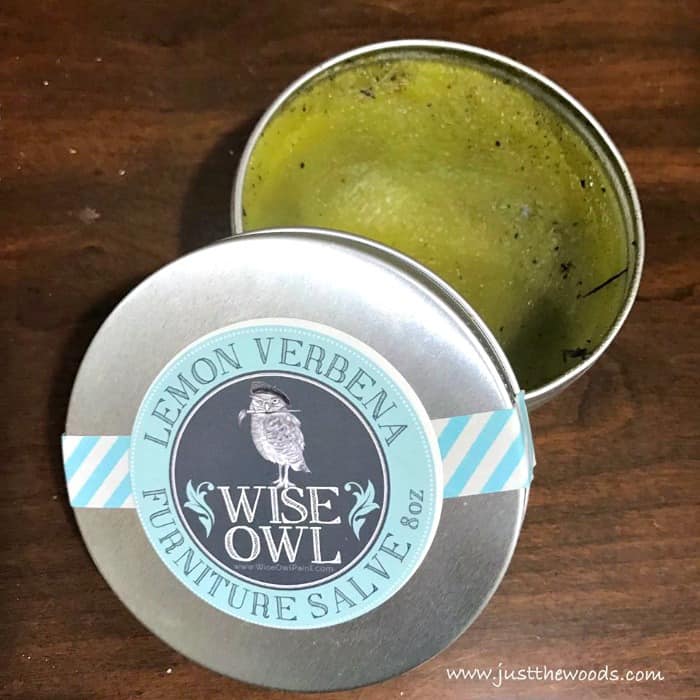 Another Wood Drawer Preservation Using Lemon Furniture Salve
These drawers are from a desk makeover, again, they are not in bad shape but could use a little refreshing.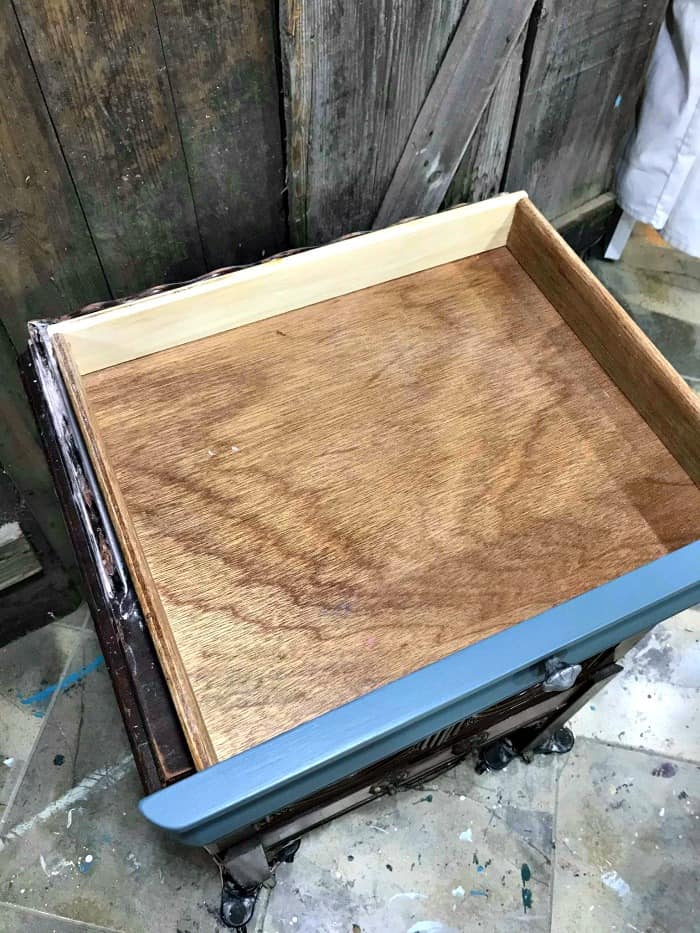 Using this same exact method of application the wood is conditioned and preserved.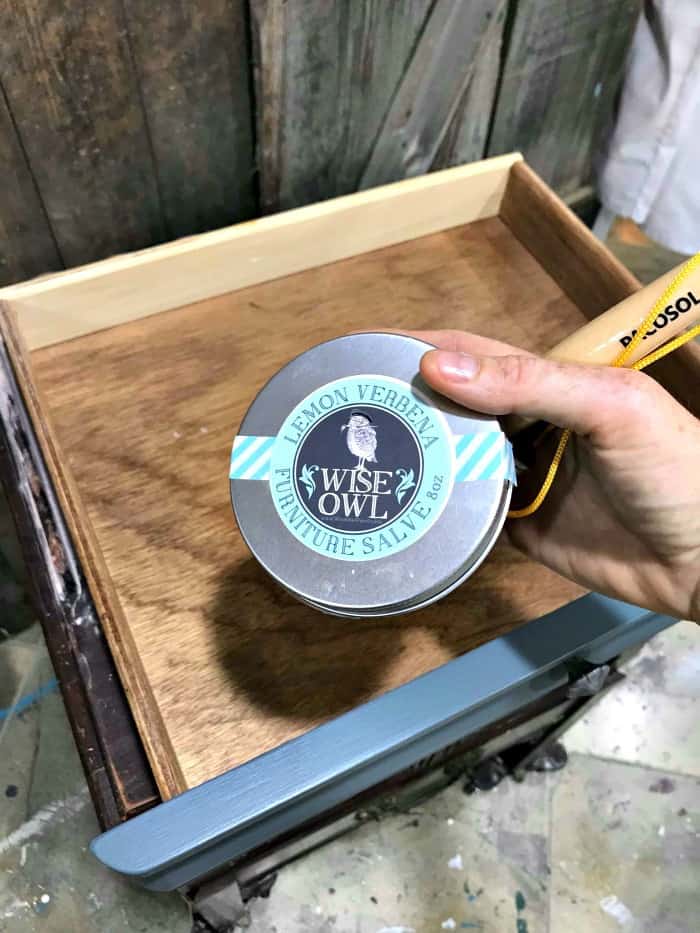 After applying the Wise Owl lemon verbena furniture salve the drawers looks fresh and new.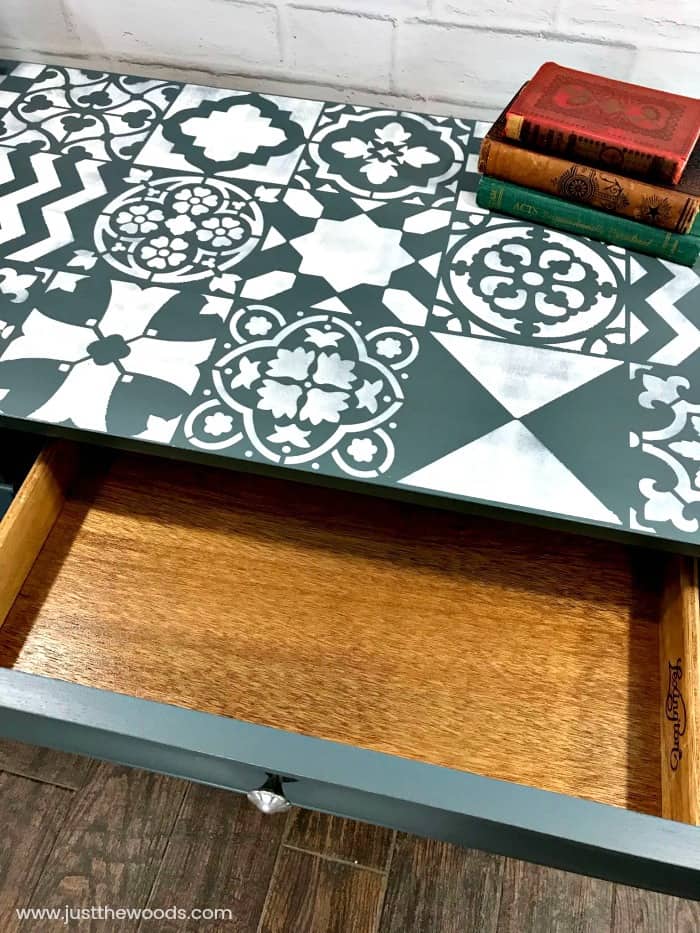 If you are unsure where to buy lemon verbena you can actually get Wise Owl furniture salve online HERE. If you would like to check out all of Wise Owls products, including the chalk synthesis paint, primer, wax, glazes, sealers and more you can find them all here: Wise Owl Products.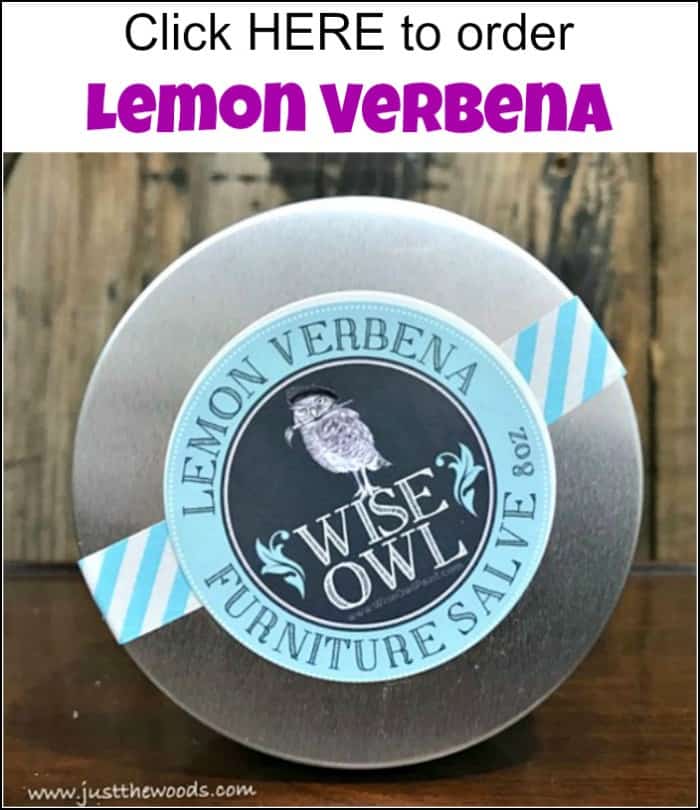 You May Also Like
If you like the idea of preserving wood or restoring old items back to new then you need to see how I Restore an Old Steamer Trunk using this same natural product.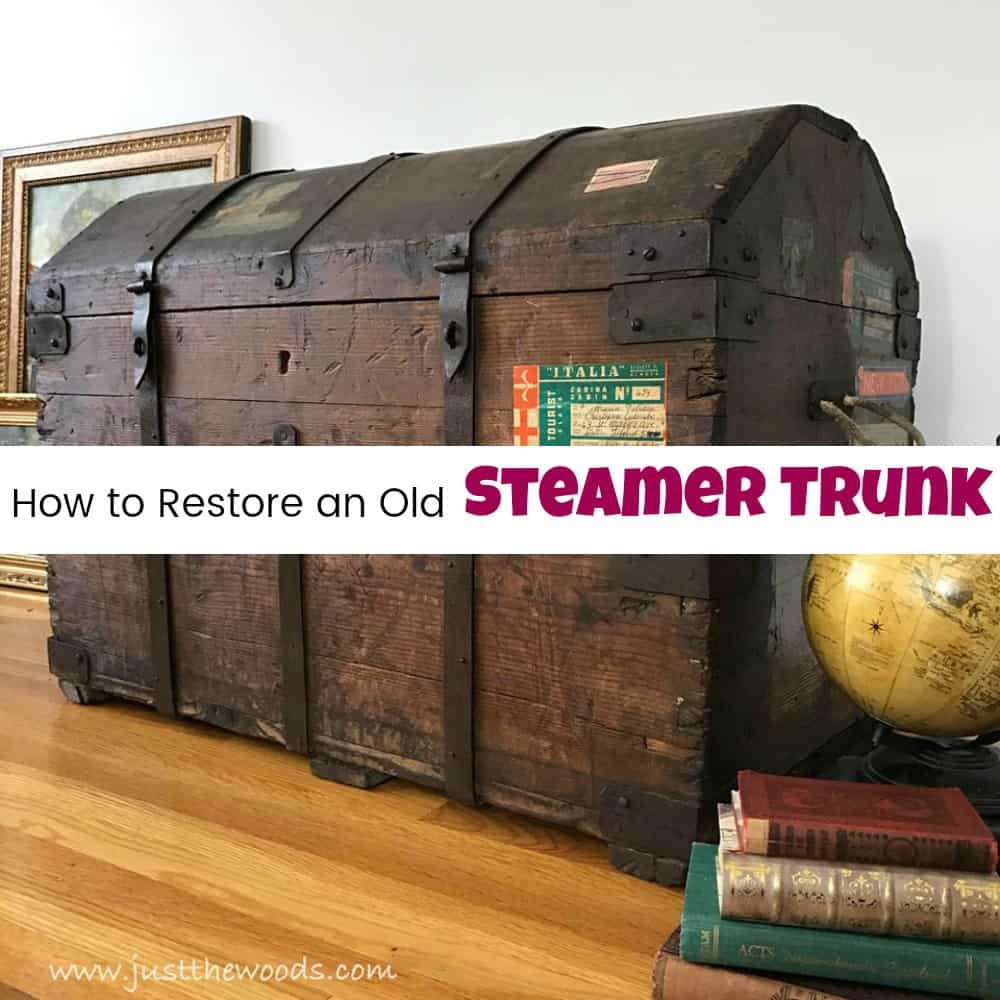 Don't Forget – Follow Just the Woods and Share this post to Inspire others:
FACEBOOK * INSTAGRAM * PINTEREST
Stay connected! For more tips and tricks sign up here :