Have you heard of mod podge? If you have been DIYing or crafting for any amount of time, then my guess is yes. But if you are new to DIY you may wonder what is mod podge? Well, it's an amazing decoupage medium. An even simpler explanation is that it is a type of glue to attach fabric, paper, and other materials to other various materials. All in all it is really a very versatile product that allows you to do so many things.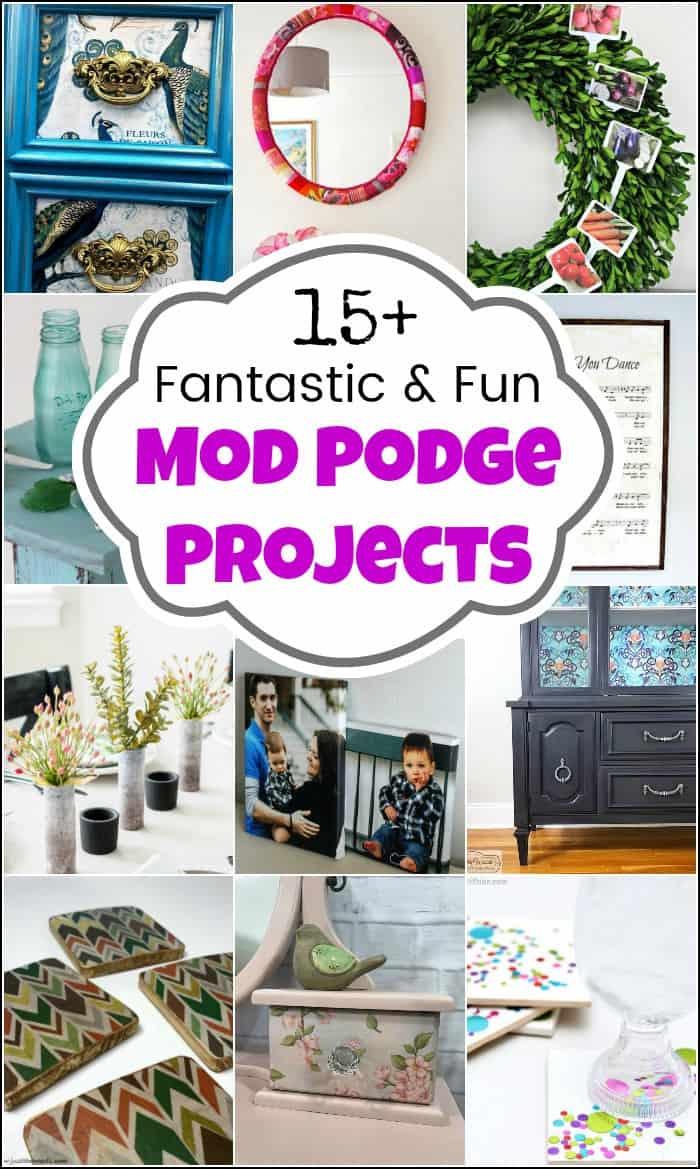 Disclosure: This mod podge projects post contains affiliate links for your convenience. I may be compensated if you make a purchase after clicking on my links. Click here for my full disclosure policy. 

Fabulous Mod Podge Projects
When it comes to using mod podge the possibilities are endless. Mod Podge uses are most commonly used for decoupage crafts. I can say that personally, I use mod podge for all of my decoupage furniture projects. But you can use mod podge for so many other DIY projects. Today, I'm sharing some of my favorites that I think you will enjoy! Please make sure to PIN the main post or from each source post and not individual images in this post. Enjoy.


Painted Furniture Makeovers with Mod Podge Decoupage
This little girls vanity was saved from the curb. It was originally spray painted black. After thorough prep, pretty pink paint and napkin mod podge decoupage on the drawers it is beautiful again.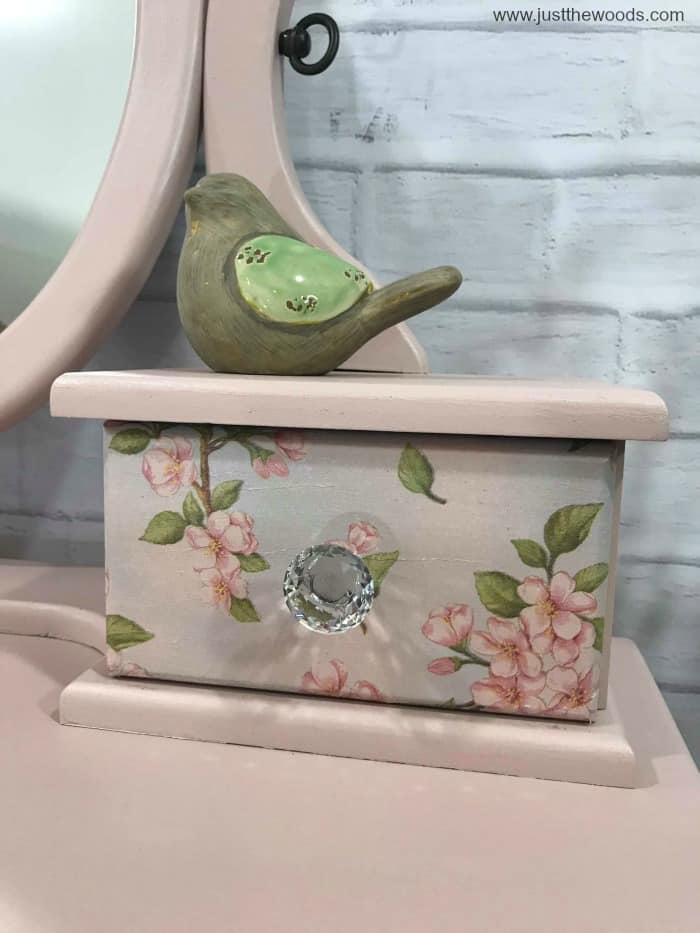 How pretty is this boldly painted nightstand? The floral print adds a bit of moody color without taking over the piece.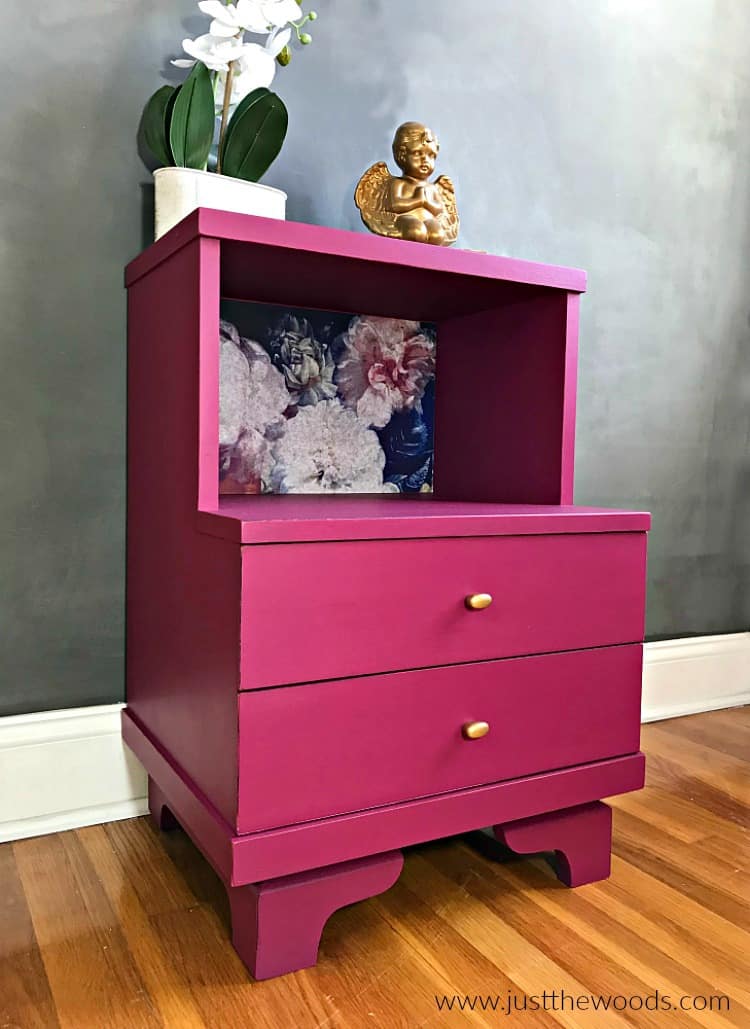 This gorgeous vanity is transformed from brown to blue. A unique and bold peacock fabric is applied to the drawers with mod podge glue.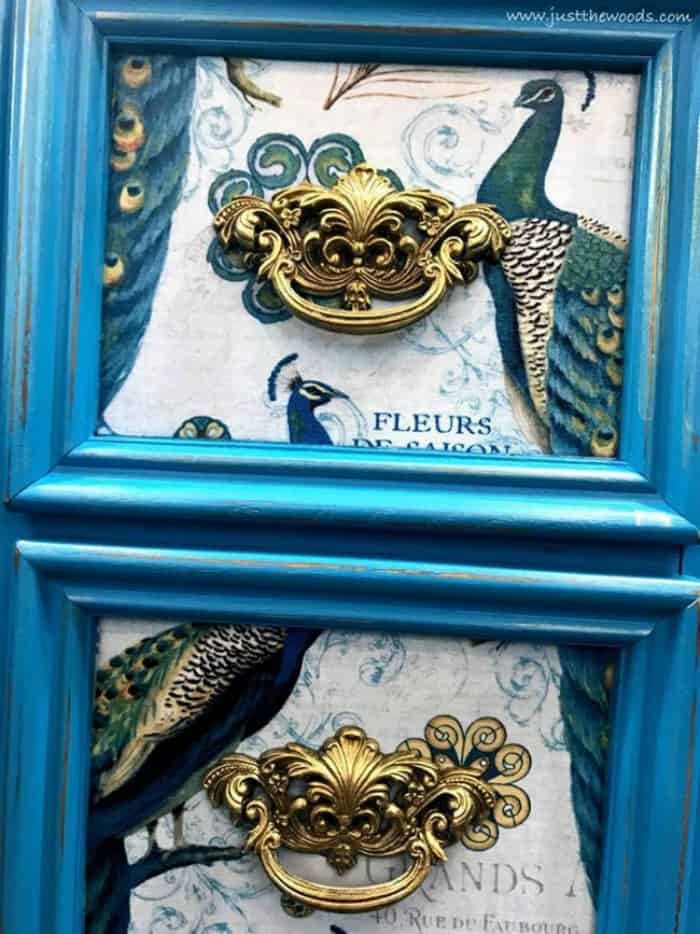 Another painted furniture makeover using mod podge to attach textured wallpaper to the drawers and sides for an elegant touch.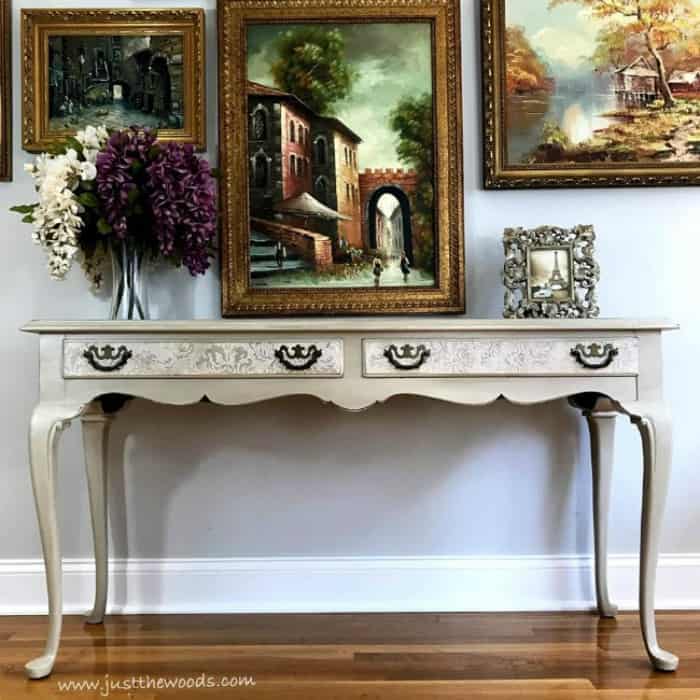 This large china cabinet is given a deep purple paint finish with a creative and colorful fabric backing. The fabric is decoupaged to the inside of the china cabinet making it simply amazing.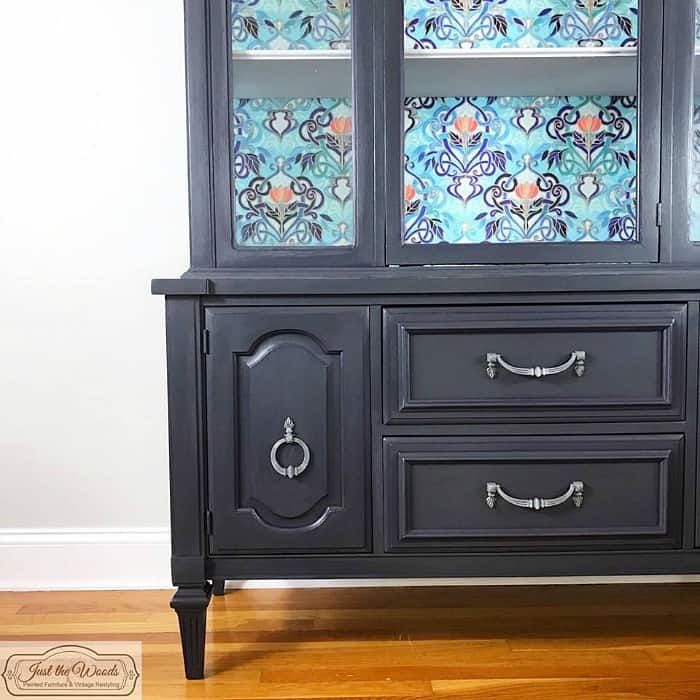 A leather top buffet is given a makeover with the WOW factor hiding inside. Find metallic silver wallpaper patterns added inside the cabinet using mod podge glue for that special WOW factor.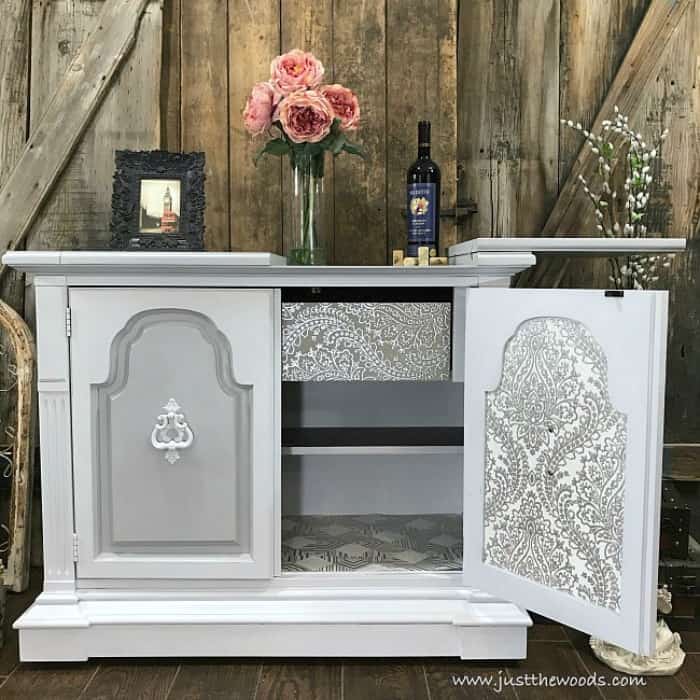 This makeover is a little different than the previous. Along with paint and decoupage, the desk is given a complete glitter top using fine glitter and mod podge. If you have ever wanted to add that sparkly bling to a project you can certainly make it happen.

Mod Podge Crafts and Smaller Project Ideas
These super easy coasters are made using gold leaf, mod podge, and tissue paper. How fun!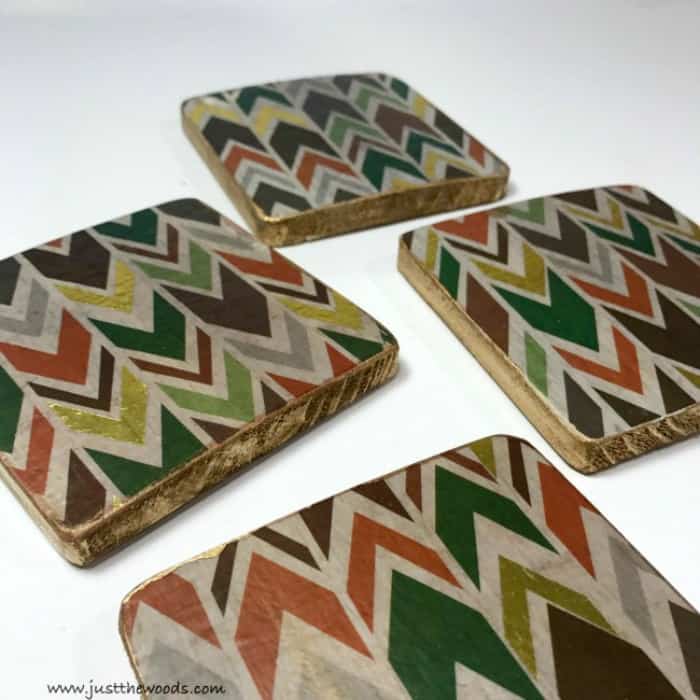 Make your own DIY garden markers for your fruits, veggies and anything else you plan to grow.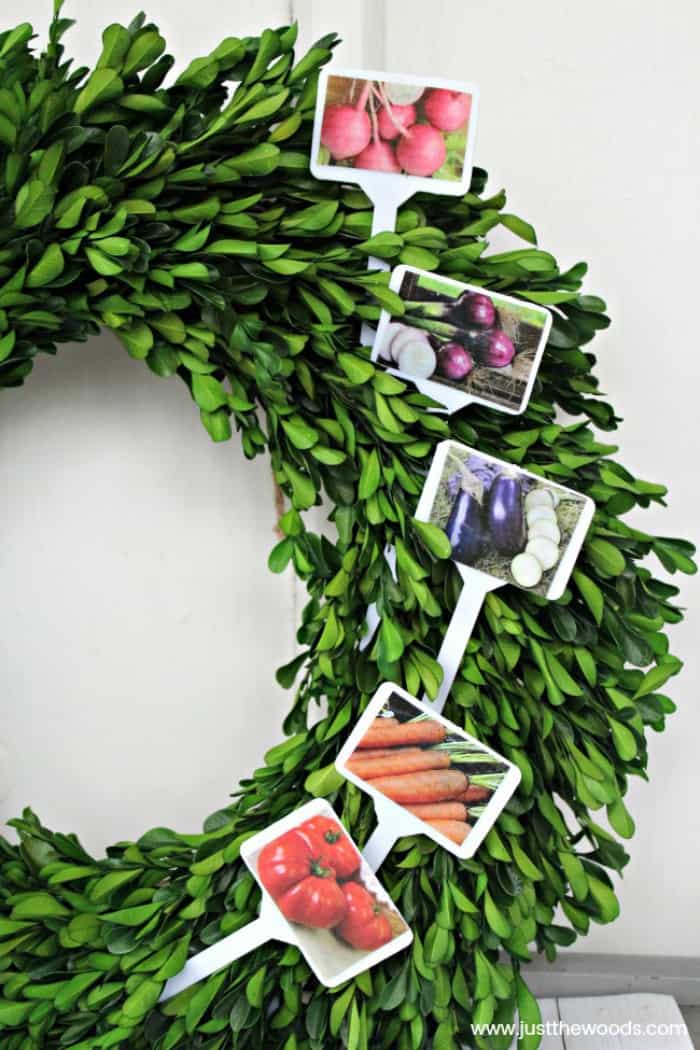 You can even make your own vintage style wooden Christmas ornaments with a bit of wrapping paper and mod podge.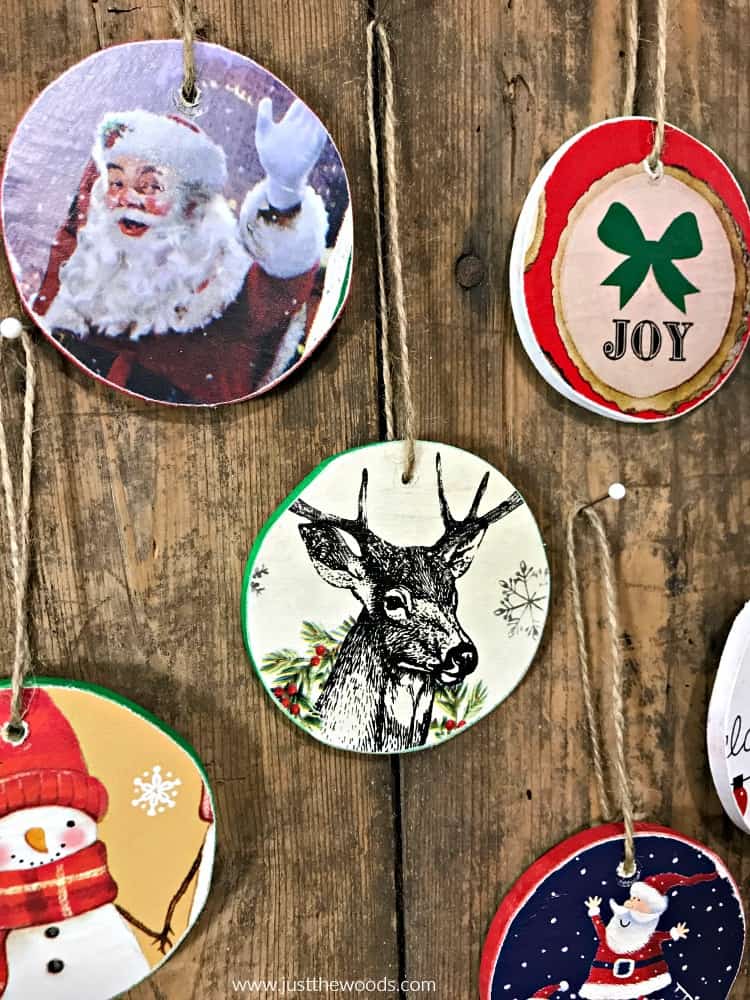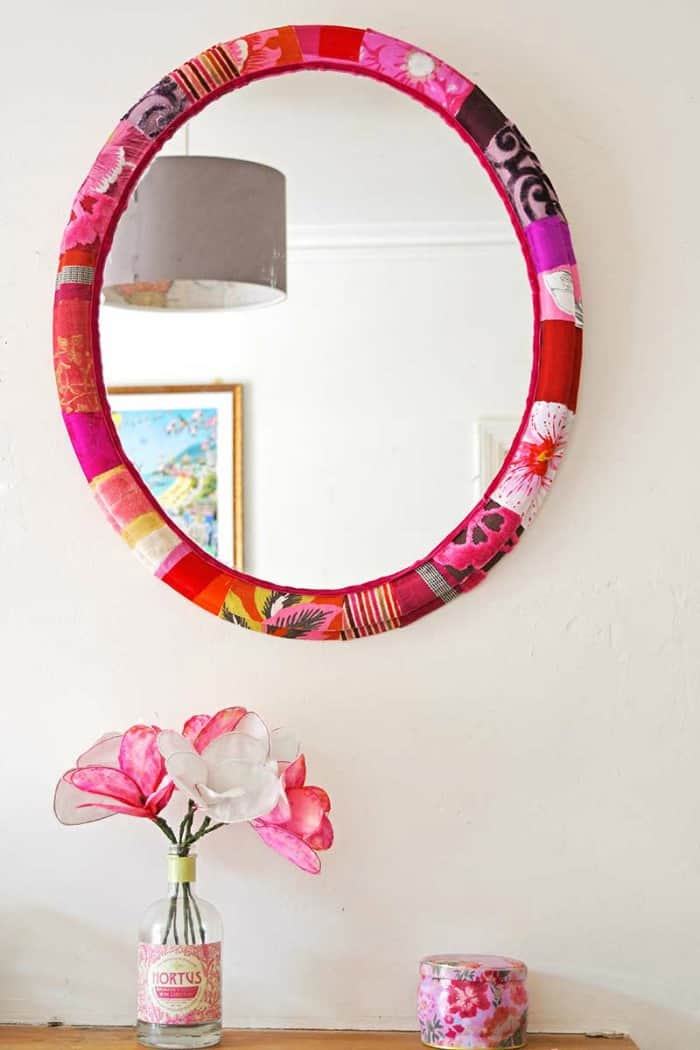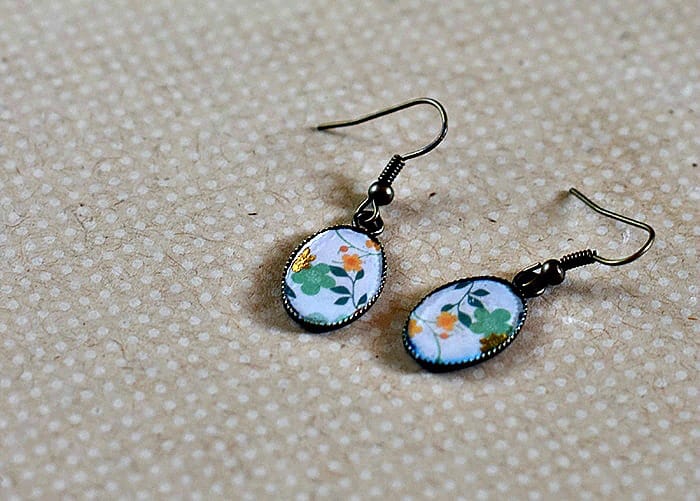 DIY Photo Canvas from Lovely Etc.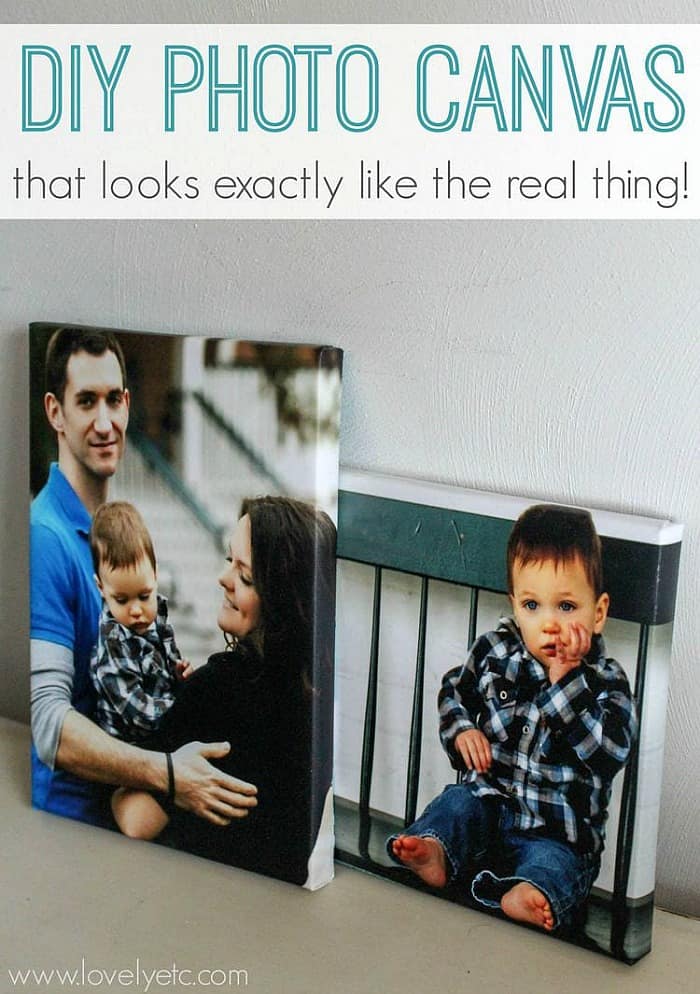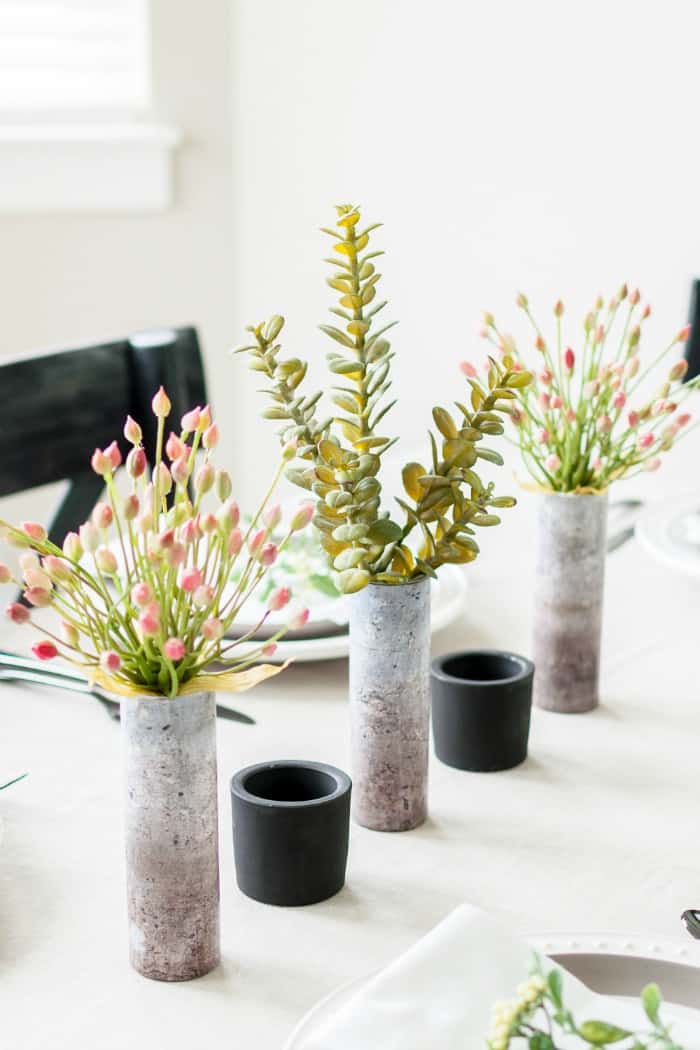 You May Also Enjoy
If you plan to add decoupage to your furniture projects then make sure to check out Decoupage Supplies to Make Your Life Easier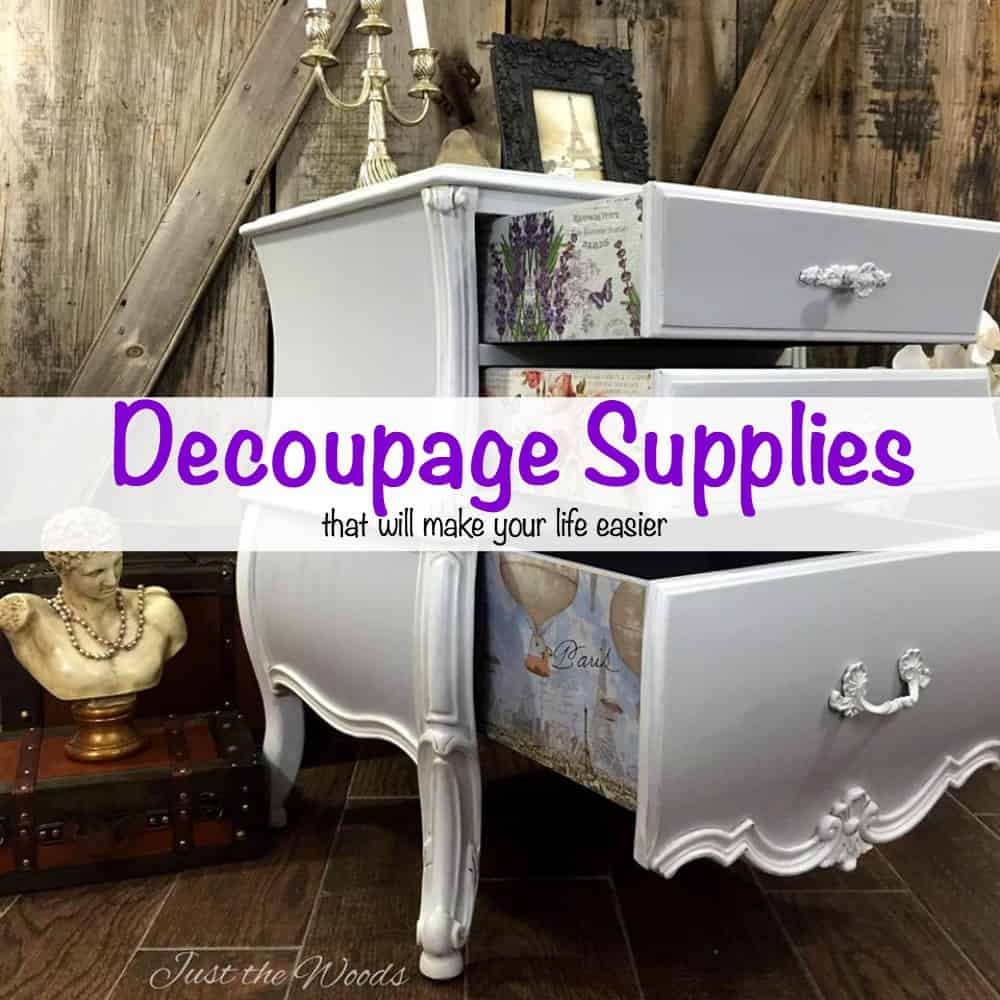 Don't Forget – Follow Just the Woods and Share this post to Inspire others:
FACEBOOK  *  INSTAGRAM  *  PINTEREST
 Stay connected! For more tips and tricks sign up here :