These are some of the best healthy muffin recipes you can find for clean eating. Homemade healthy muffins make a great snack or breakfast on the go. Whether your muffin of choice is banana muffins or blueberry muffins I've got you covered. I love to keep things healthy and clean in the kitchen but also understand needing something quick and healthy on the go. These healthy muffin recipes work great for meal prep when you need to grab, heat and run.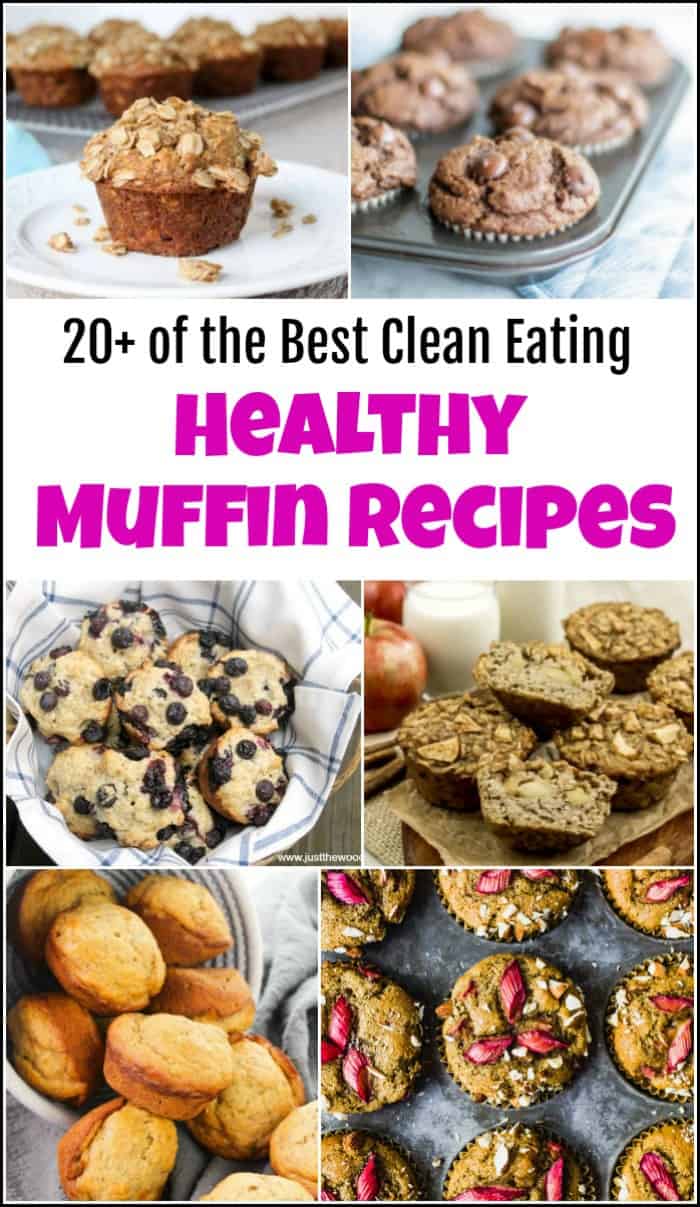 Disclosure: This clean eating healthy muffin recipes post contains affiliate links for your convenience. Click here for my full disclosure policy.

I am all about eating healthy and clean eating. If you are new to a clean eating way of life then you need to check out Everything You Need to Know about a Clean Eating Diet. You can also see how I, personally have lost 50 lbs and am keeping it off by following a clean eating diet here: How I Lost 50 Lbs Clean Eating. I tend to try different things and mix different flavors to keep meals healthy and tasty.
When it Comes to Clean Eating Snacks: Muffins are a Favorite!
Muffins are one of my all-time favorite snacks that I bake and keep on hand when I need a treat. You can easily adjust the healthy muffin recipes here and there to make a whole new flavor. Another great thing about rotating through your healthy muffin recipes is that you can easily use them as part of your meal prep. Yep, freeze them and eat them as needed, whether as an afternoon clean eating snack or as a healthy breakfast muffin.
20+ of the Best Healthy Muffin Recipes for Clean Eating
These are some of the best healthy muffin recipes you can find for clean eating. These easy healthy muffin recipes will make you want to make each and every one. We have a variety of vegan muffins, gluten free muffins, paleo muffins, blueberry muffins, banana muffins and even chocolate muffins. I know I'm about to be very busy in the kitchen making as many of these healthy muffin recipes as I can.

For more healthy clean eating recipes make sure to follow my clean eating Pinterest board here: Clean Eating.

Click HERE to PIN this post for later.

Don't Forget – Follow Just the Woods and Share this post to Inspire others:
FACEBOOK * INSTAGRAM * PINTEREST * RECIPES